Are you ready for some football? I gotta say football is not my favorite sport but I love watching the Super Bowl­®, if only so I can participate in the banter on Twitter. We will probably go to friends' house to watch the Big Game so I made this fun little Mickey football banner to help decorate. It helps that the hosts are big Disney fans, just like I am!
DIY Mickey Football Banner
Supplies
Brown construction paper
Green construction paper
Green tissue paper
Mickey head template
Scissors
Glue stick
Brown thread or string
Silver Sharpie
Protective covering for your work surface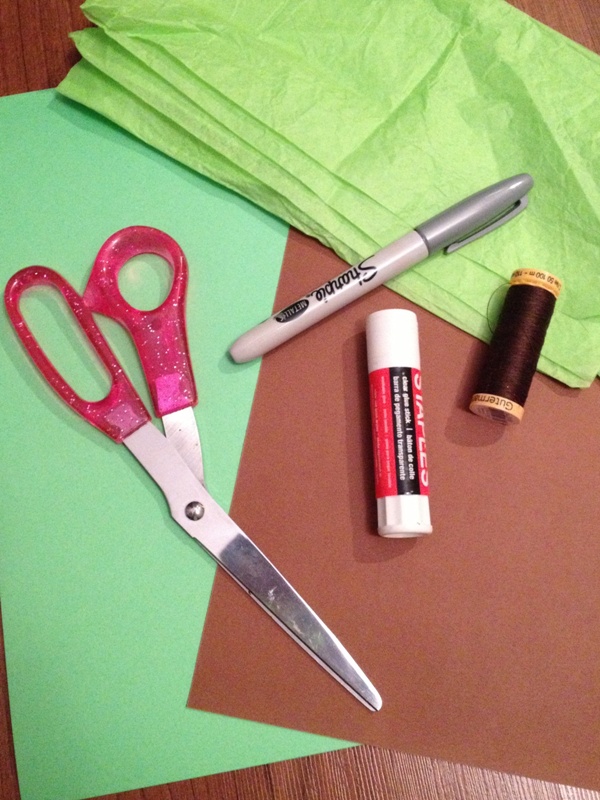 Step 1 – Cut your Mickey heads (not as painful as it sounds!) I actually used a full page template of Mickey head shapes and printed it directly on my construction paper. Below is the Mickey head shape template I used, and here is a link to download the full page Mickey head shape template. (Full disclosure: I found this Mickey head template on the internet years ago and don't have a source for it. I feel so ashamed … but I found it before I started blogging.)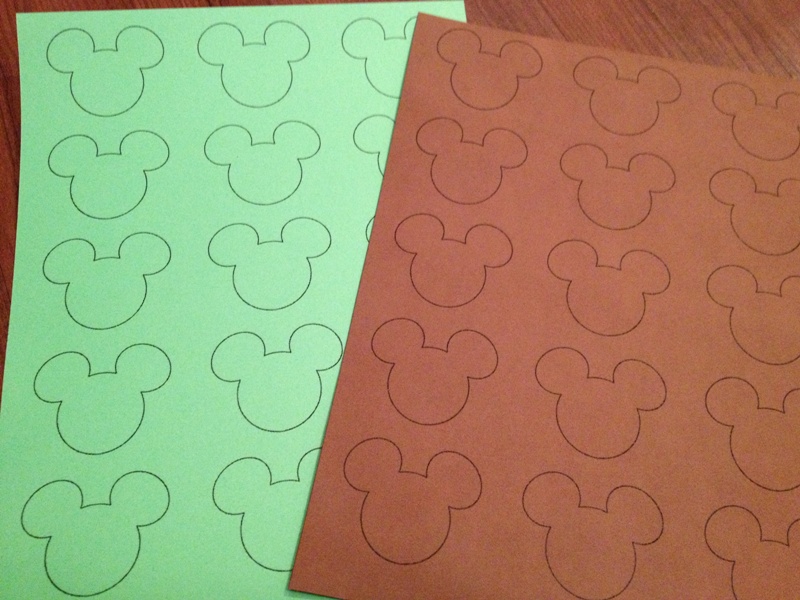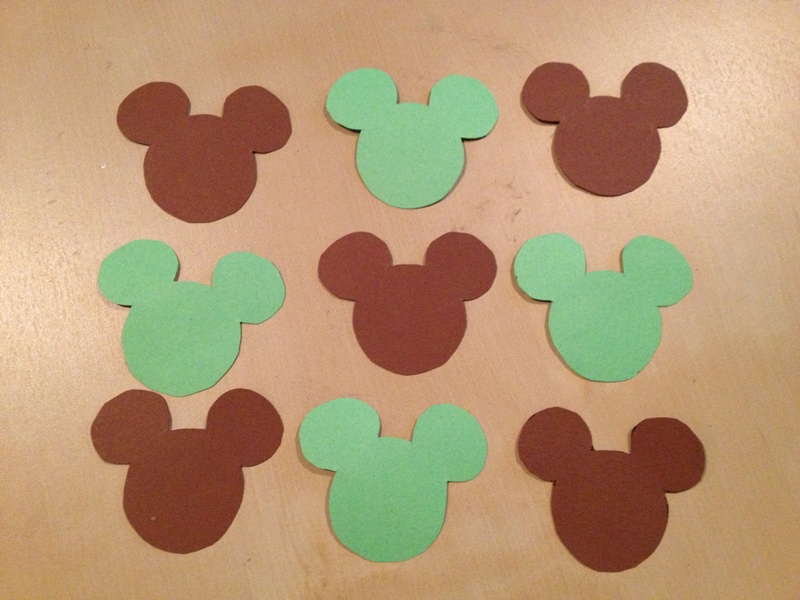 Step 2 – Once all your Mickey heads are cut out, it's time to decorate! For the football Mickeys, I used a silver Sharpie to draw the lines and stitching of a traditional football. Use something disposable to protect your work surface at this point. Old junk mailings or even just a piece of plain paper will do.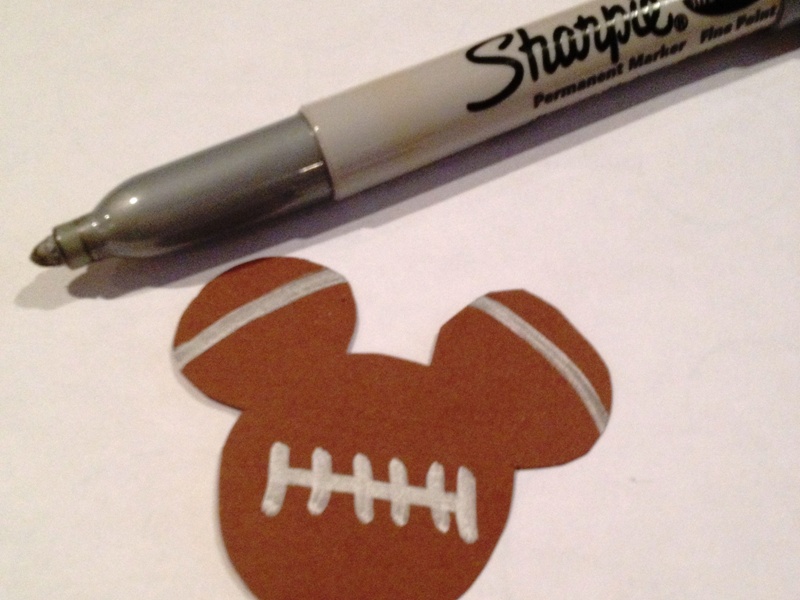 For the turf Mickeys, I cut up green tissue paper into itty bitty pieces and then used the glue stick to stick the clippings to the paper. Basically I created a pile of tissue clippings, put glue on the paper, then pressed the glue side down onto the pile of clippings. Then I used my finger to press down the clippings so they stayed in place. Scientific stuff, here! WARNING: This project is messy! Let dry for at least an hour.
Step 3 – Glue the Mickeys onto the string, alternating between football and turf Mickeys. Be sure you are protecting your work surface. What I did was lay my Mickeys the front side down, then applied the glue stick along the top, where the ears meet the head, then quickly pressed the string down. Make sure your Mickeys aren't sticking to your work surface but otherwise don't move them and let them dry for a couple minutes before moving them. It's a tedious process, depending on how many Mickey heads you are gluing. I did 30 of them in about 30 minutes (gluing three at a time).
Step 4 – Hang above the TV, near the door, on an outside fence, or above the food spread!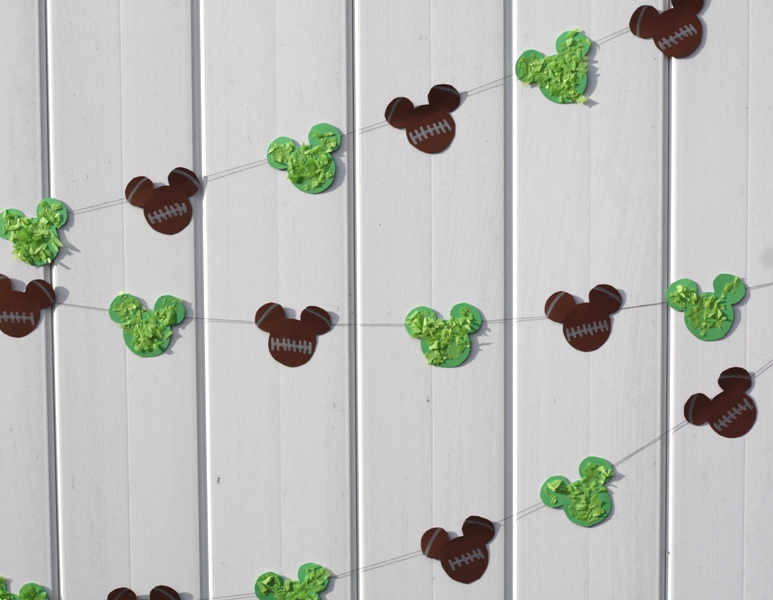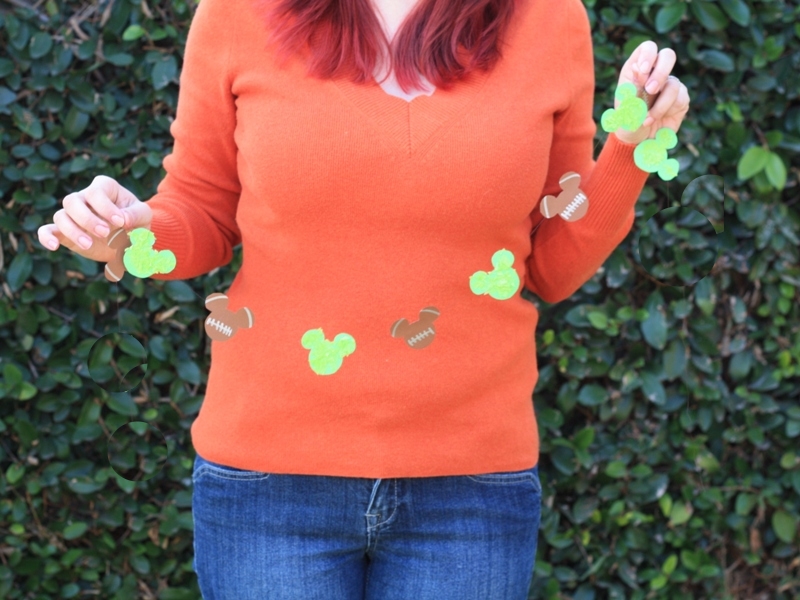 If you liked this post, please Pin the image below and share the love!
Here are some other ideas to make your Super Bowl­® party a little more magical …
Make your own LeFou's Brew from The Disney Diner
Mickey and Friends Football Cupcake Toppers from Spoonful
Football coloring page from Spoonful
Goofy's Game Day party invitations from Disney Family
Lower Alabama Caviar dip from Growing Up Disney
Quaterback Dip from My Turn for Us
2014 Super Bowl® Bingo Cards from Thrifty Jinxy
Football Shaped Meatloaf from Thrifty Jinxy
DIY Game Day Napkin Rings from Stockpiling Moms
Of course I can never let a Super Bowl pass by without watching Goofy's How to Play Football

What are your plans for the Big Game on Sunday?