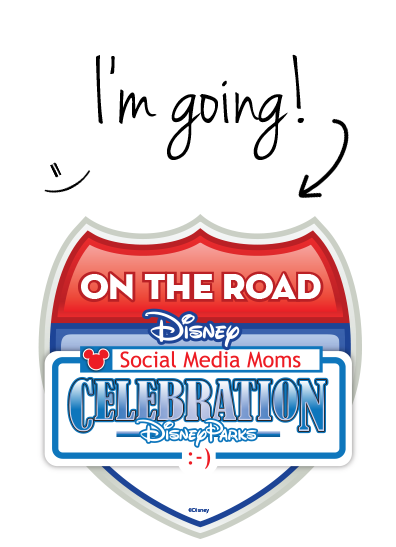 I'm very pleased I was chosen to attend a Disney Social Media Moms On the Road event this year! Next month I'll be gathering with dozens (hundreds?) of fellow Disney bloggers for a morning of learning and inspiration in Phoenix, AZ. The Phoenix event is one of three On the Road events happening in 2014 across the country. The other locations are Chicago and Philadelphia, so Phoenix was the event closest to me here in Southern California.
I submitted my application last month but was pretty sure I would be looked over due to my lack of offspring (one of the questions was not "Do you have any children," but "How old are your children"), but I'm happy to report I received an invite and I'm looking forward to this opportunity to network with other Disney bloggers and perhaps even some Disney representatives! I'm not quite sure what to expect since this is my first official Disney conference event, but I'm hoping I can represent on behalf of all the adult Disney fans out there. It seems a lot of companies, Disney included, only focus on parent bloggers to represent their brands, and I totally understand why. It's a large market. BUT the blogosphere is so much more diverse than that! And even the bloggers who have kids are defined by so much more than their parenting duties. Adult Disney fans are Disney brides and grooms, they runDisney, they take vacations on Disney Cruise Line or to Aulani, they buy big ticket items like Dooneys and Annual Passes and expensive meals at Napa Rose or Victoria and Albert's.
So I hope I get a chance to talk with the people at Disney, just for a little bit, and let them know that the adult Disney fans are out there! What would you like me to ask them? In what ways do you feel Disney is overlooking you? What do you want to see more of?
Of course there will be a full recap here at the end of June! Who else is going to the Phoenix On the Road event? I can't wait to meet everyone!