Just because it's fall and it's almost Halloween means you have to give up the yummy summer treats just yet! This year, Disney California Adventure is offering a delicious Caramel Apple Smoothie at Schmoozies. I wanted to try making a version of Disneyland's Caramel Apple Smoothie with simple ingredients that could be easily found at home, and maybe reduce the calories a little to make it a bit of a healthier option. My smoothie is made with vanilla almond milk and real apples, plus caramel made with real sugar. I couldn't resist drizzling it all around the mason jar, too (tougher than it looks – props to the Starbucks baristas)!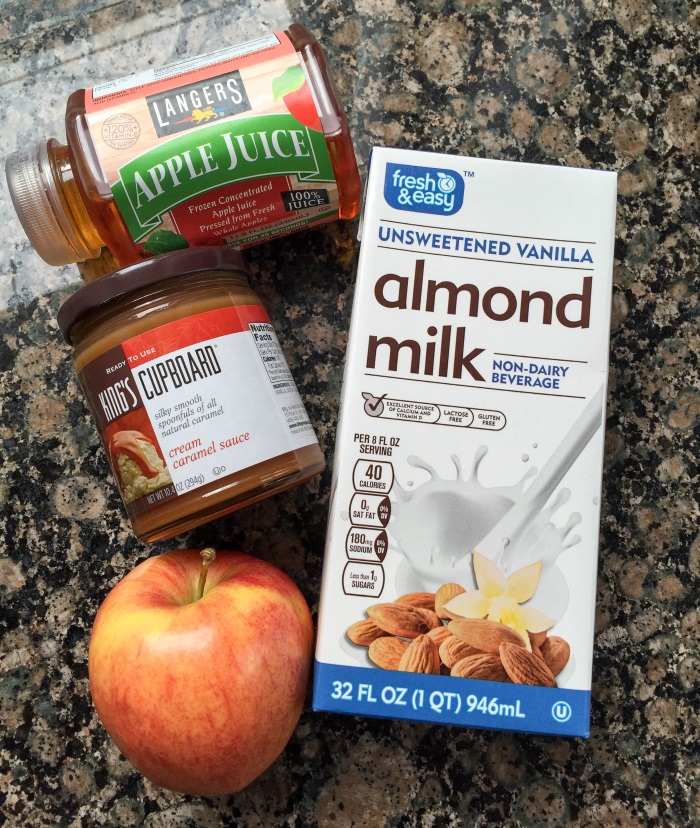 Caramel Apple Smoothie (Inspired by Disneyland)
Servings: 1-2
Ingredients:
vanilla almond milk: 1 cup
apple juice concentrate: ½ cup
apple, chopped: 1
caramel sauce: 1 tablespoon plus extra to drizzle
ice: 1 cup
Directions:
Step 1: Peel and chop up the apple into small chunks. Set aside.
Step 2: Combine milk, apple juice concentrate, apple chunks, and caramel in a blender. Add about a cup of ice. Blend well.
Step 3: Drizzle caramel along the inside of a glass. Transfer the smoothie from the blender into the glass. Top off with a little more caramel drizzle.
Enjoy this fall treat!