This was my fifth Disneyland 10k and for this year, they switched up the theme of the weekend and made everything Pixar. The 10k was themed for Monsters Inc and it was really cute. I enjoyed this course a lot and it was fun to see some new characters and surprises on the course.
For this race I decided to make a Disgust costume, mostly because I already had the green tank top. I whipped up a green sparkle skirt overlay and picked up some purple chiffon fabric for the neck tie. I also bought a purple visor from Sparkle Athletic at the Disneyland Health and Fitness Expo. I really wanted to put some kind of phrase on the tank top, like "Ewwwww I'm not running" but ran out of time and supplies. I was pretty sure my costume was still recognizable, especially at a Pixar themed event, but one of the PhotoPass people called me Ariel and took the wind out of sails. Ah well.
This race started half an hour earlier than I'm used to, 5am instead of 5:30. And since we were dealing with a heatwave that weekend, it was nice to have an extra half hour on the course before the sun came up.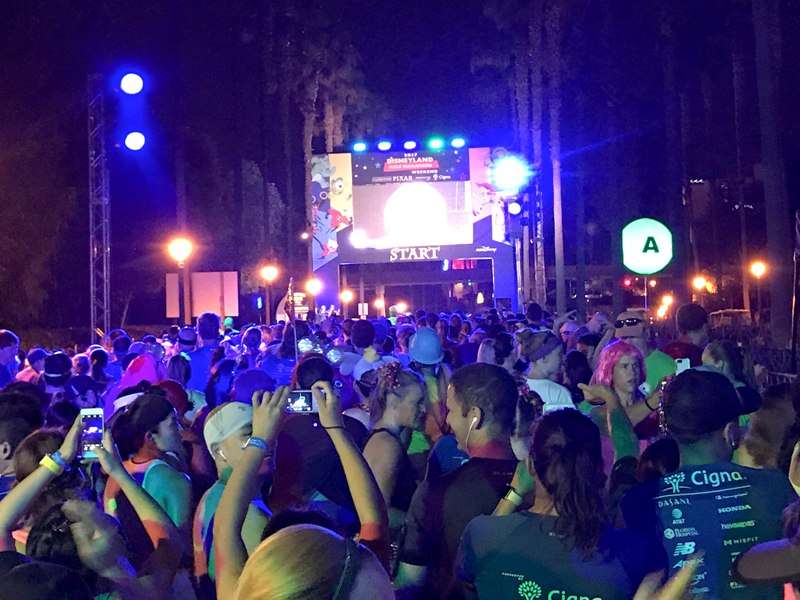 The backside of the Start line
This was a really fun course. First of all, there were a lot of DJs playing dance music along the course. It's a lot easier to push through those early morning miles when the Backstreet Boys are accompanying you. So shout out to DJ Wendy and the other DJs around the course!
We went into Disney California Adventure between mile 1 and 2, where we had a chance to see a lot of rare characters including Remy from Ratatouille and Roz from Monsters Inc!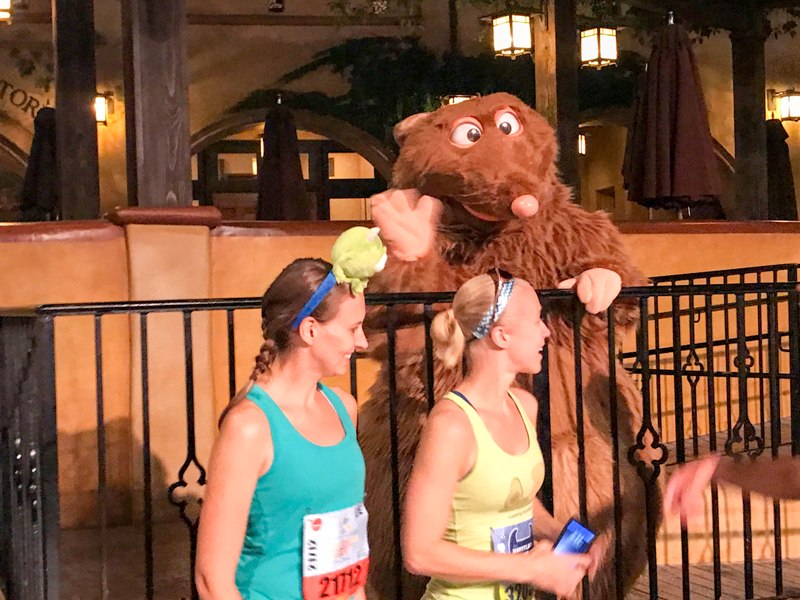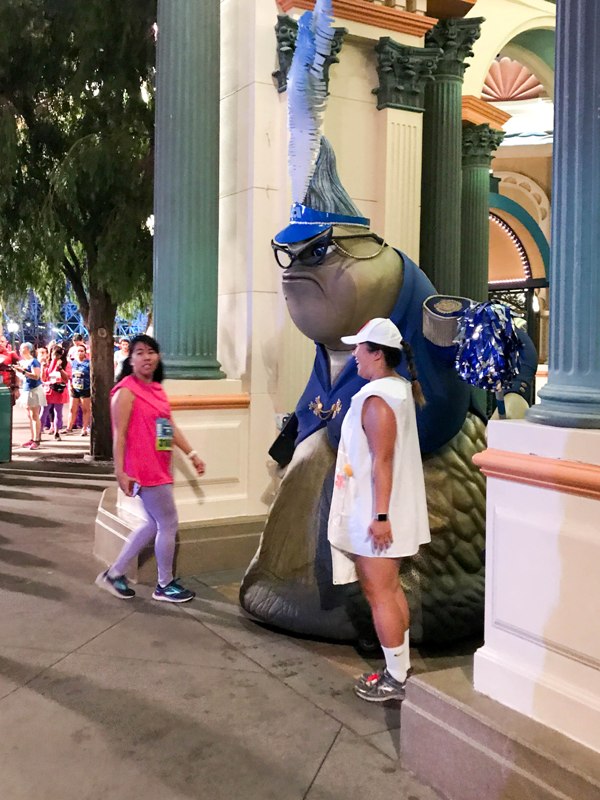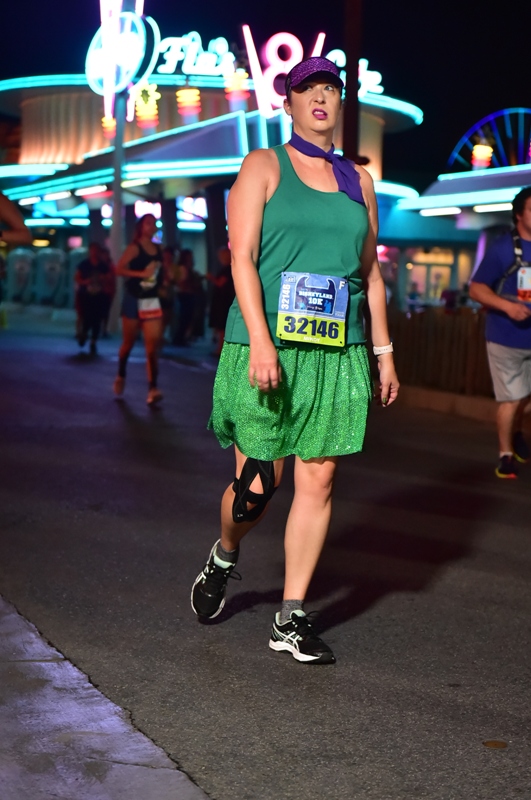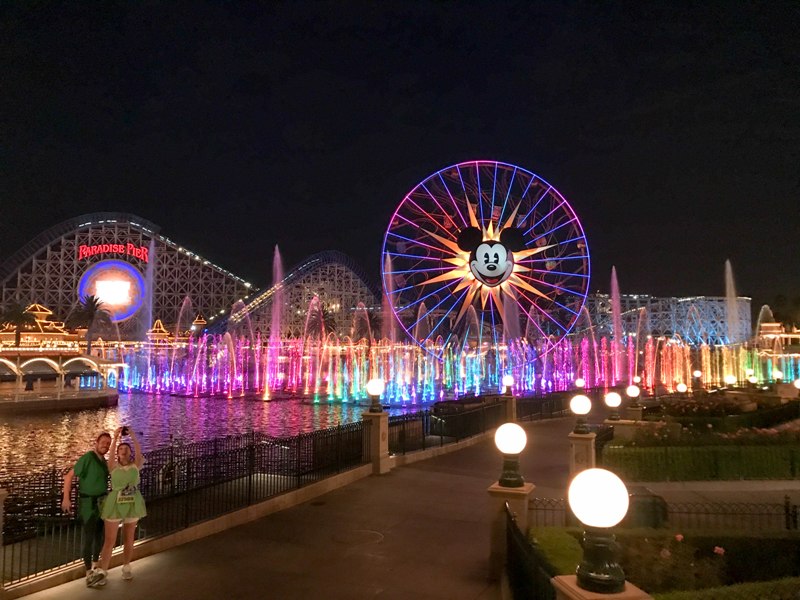 When going between DCA and Disneyland, runners are taken through a service tunnel that is usually lit and themed for the race theme. For this race we saw two CDA crew members having a little dance party. It was fun!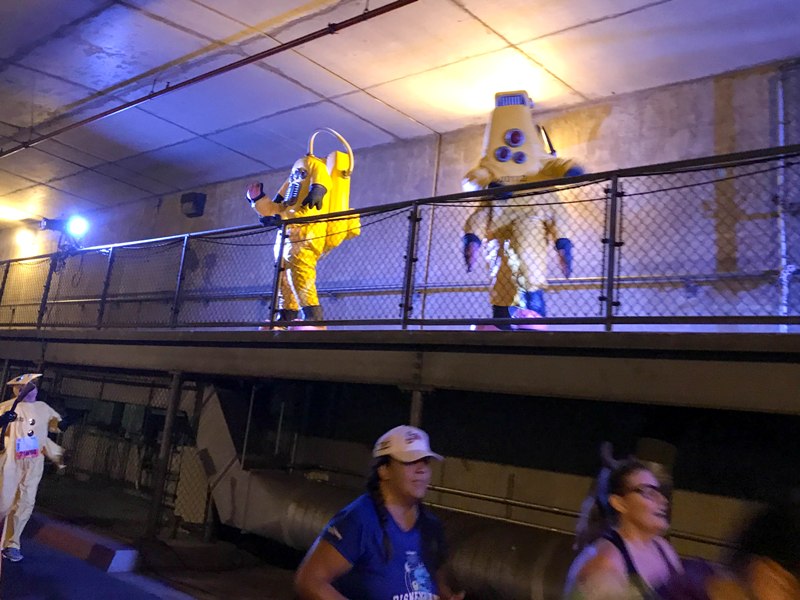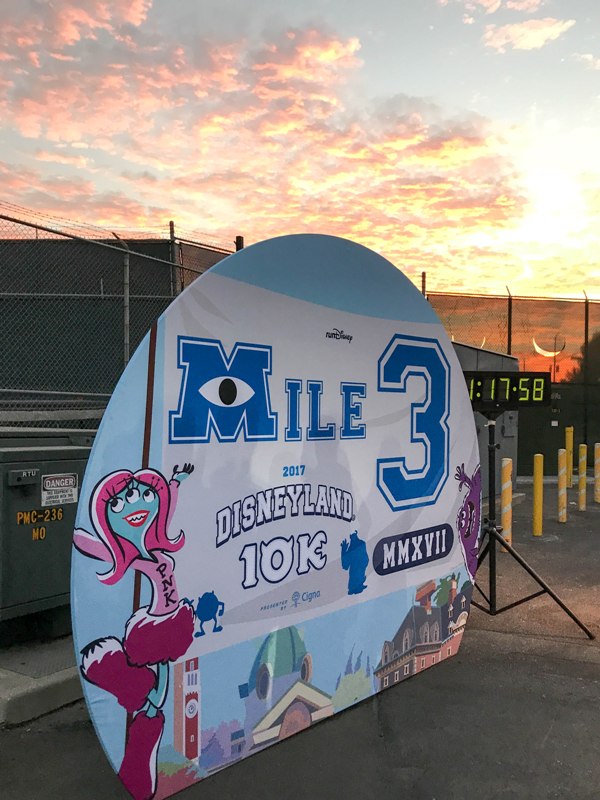 That sunrise tho
We also ran through backstage Team Disneyland office campus north of Toontown that was decorated like a Monsters U campus. There were pledge signs, funny flyers, and cheerleader photo ops.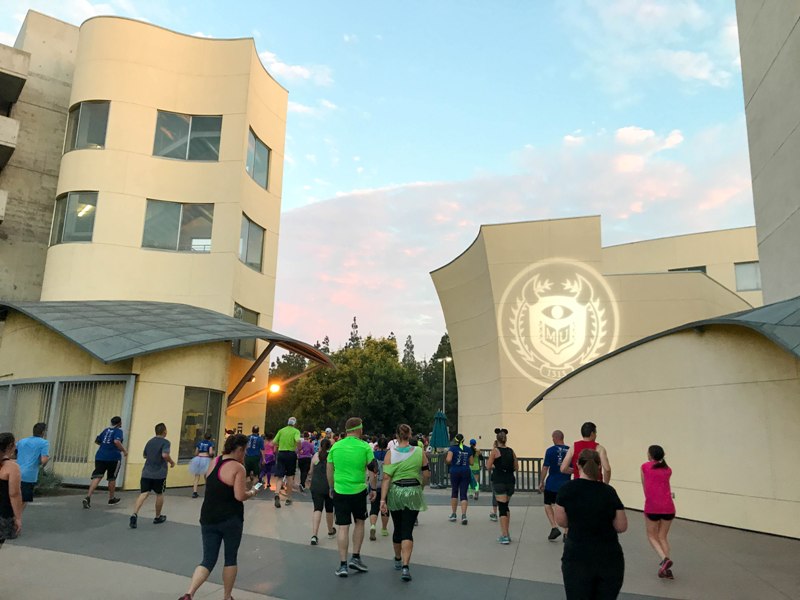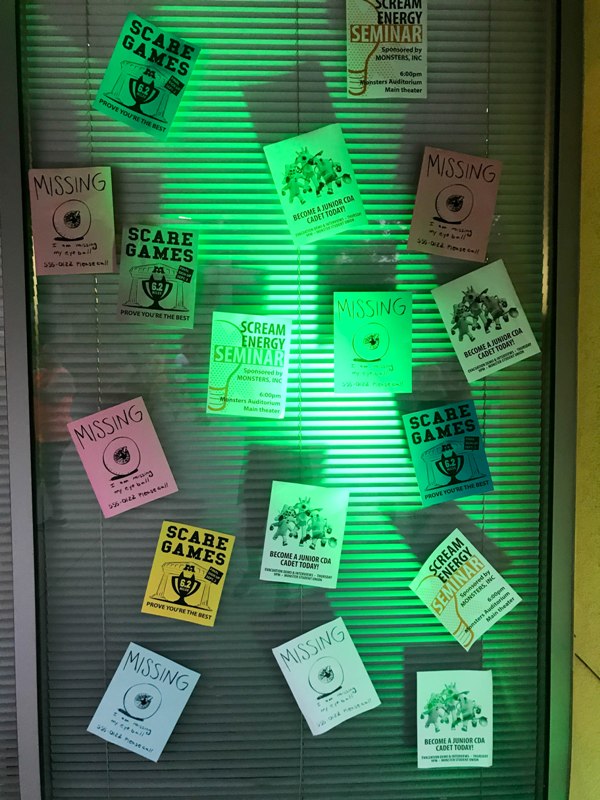 We went into Disneyland via Toontown, where we were immediately greeted by Donald on his boat!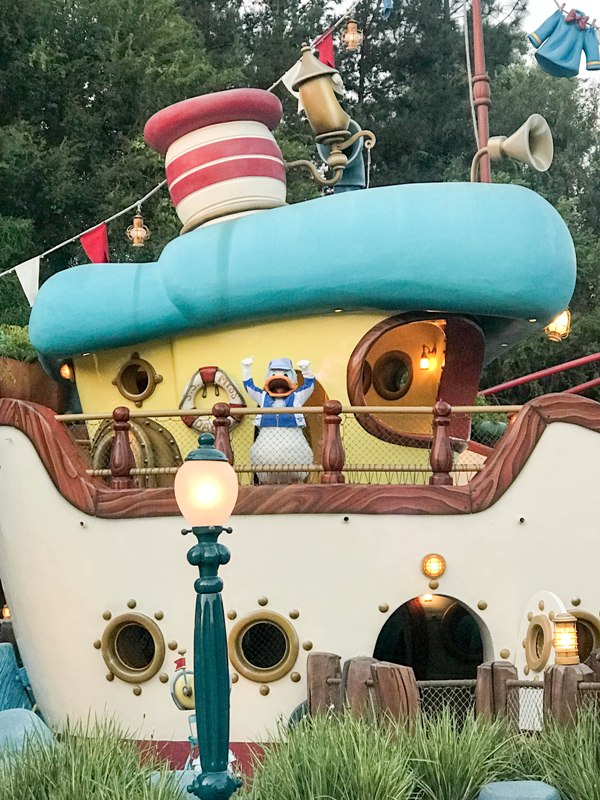 Aside from Donald and a few characters on Main Street USA, there wasn't much entertainment throughout Disneyland. But it's always nice to run through an empty park, especially so close to sunrise.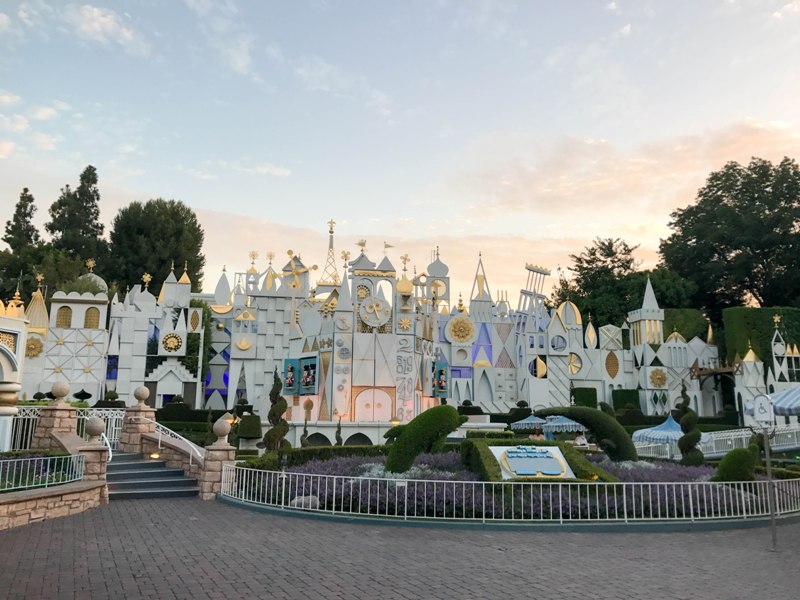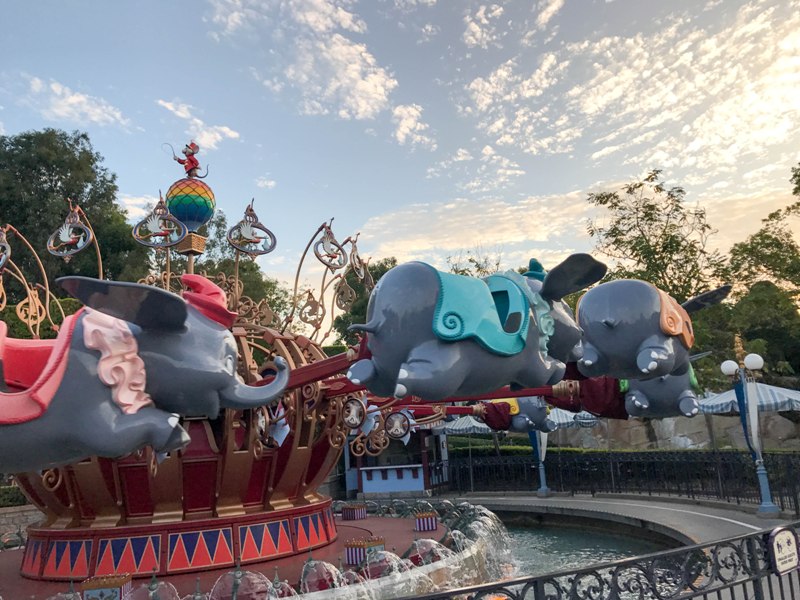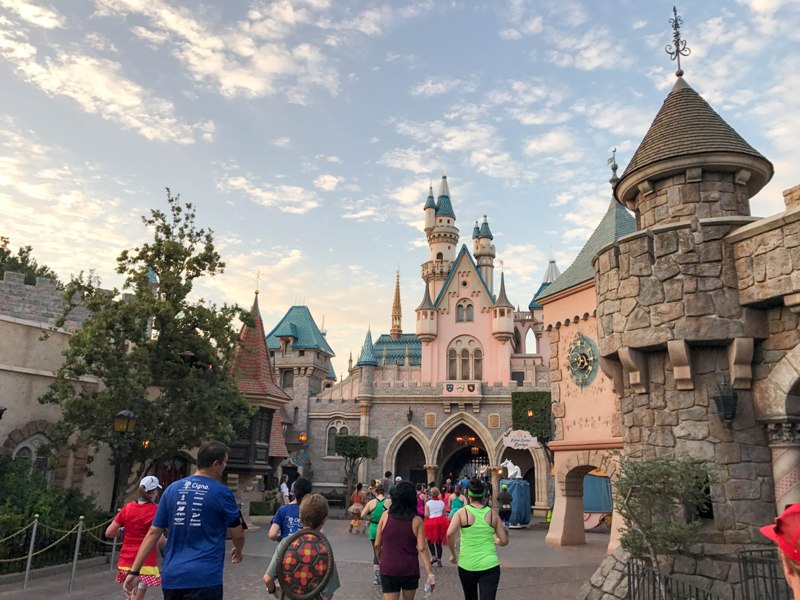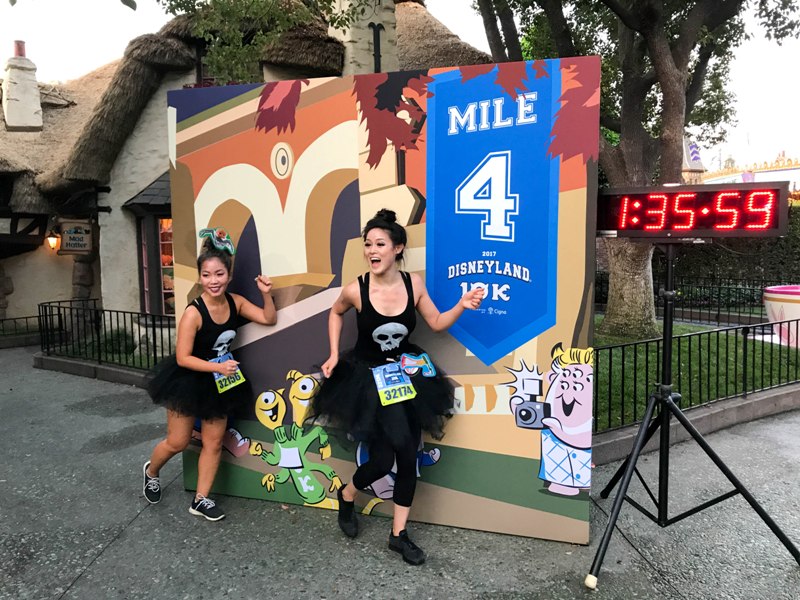 I don't know these ladies but they seem really cool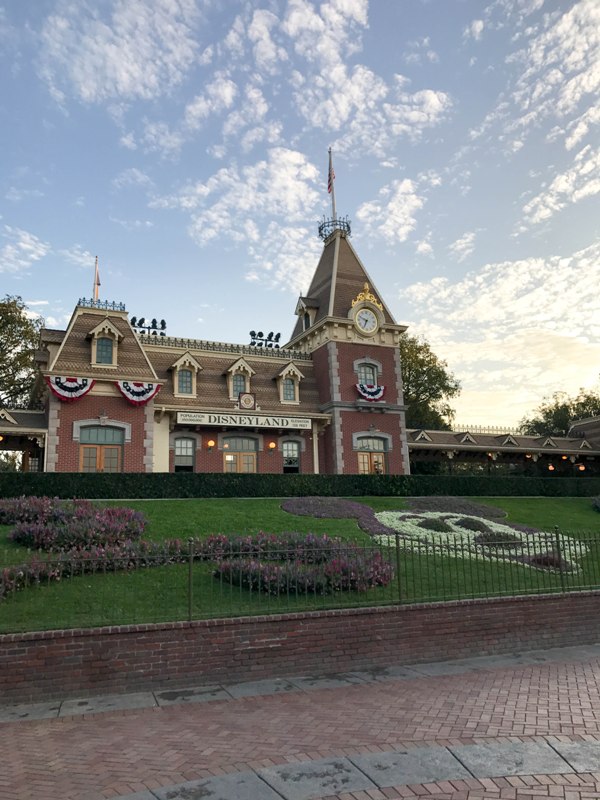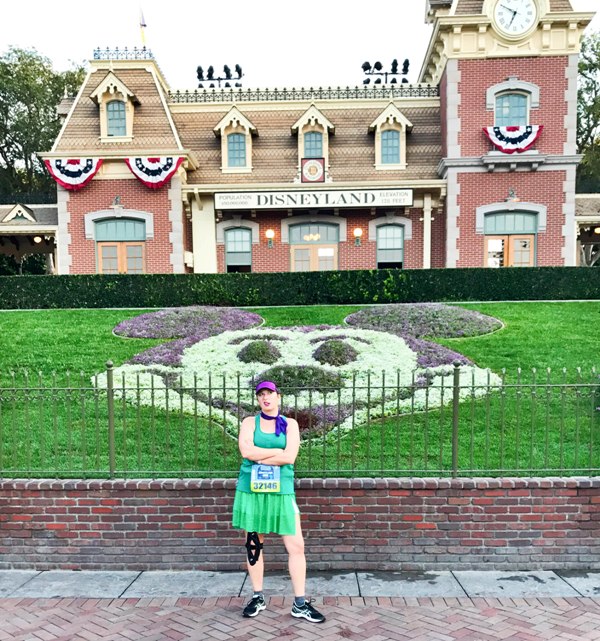 The last mile or so was pretty boring, running through backstage streets and parking lots to get to the finish line near The Disneyland Hotel. It was a good chance to put my earbuds in and get some final jogging sprints done.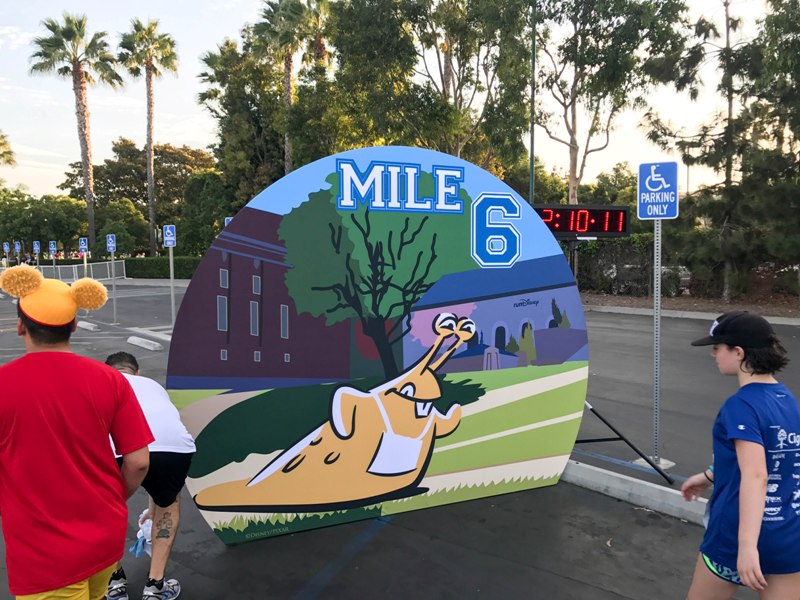 Crossing the finish line felt really good; I had a minor medical procedure done a couple weeks prior to this race and wasn't able to train for it, so it was slow but finally DONE.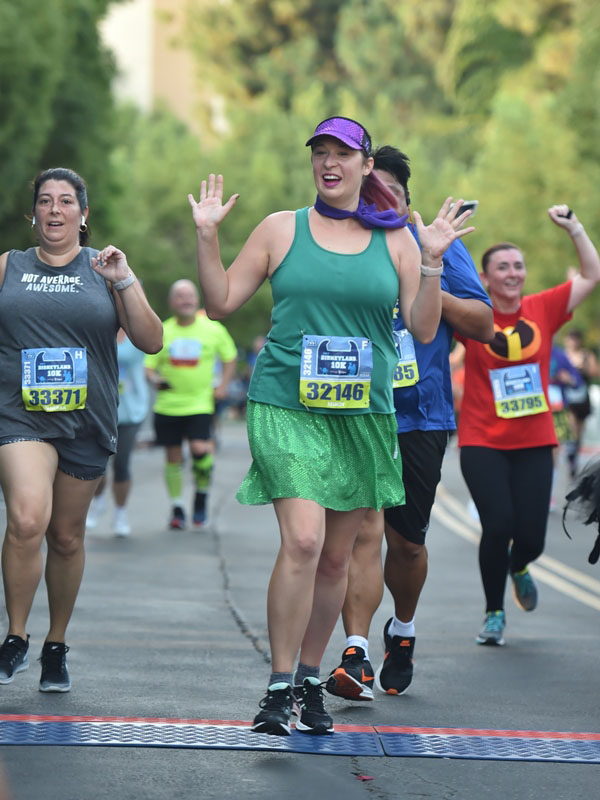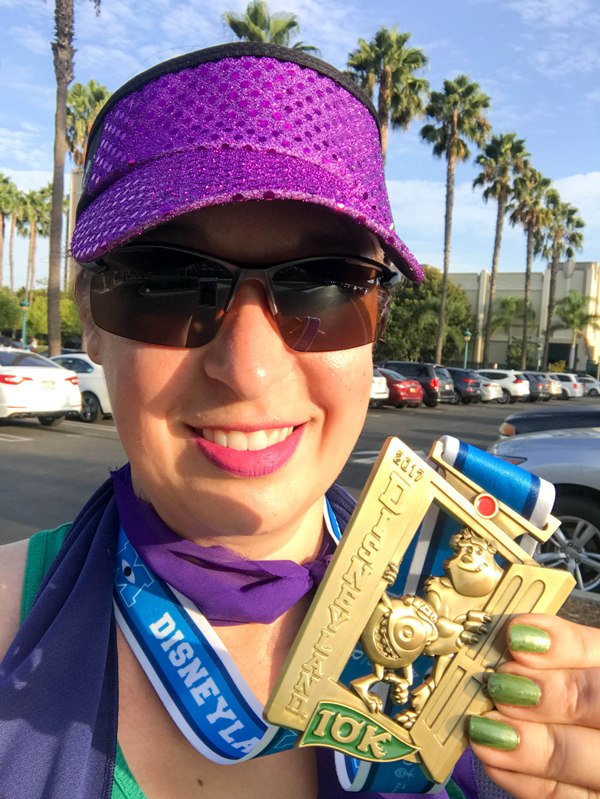 Finish time: 1:48:40
Four minutes slower than my last 10k in April, but that's okay. Like I always say, you get the same medal as everyone else who finishes before you and after you!
I was a little skeptical when they announced the theme change to Pixar but this race ended up being a lot of fun and one of my favorites to date! I hope they do more Pixar races in the future.