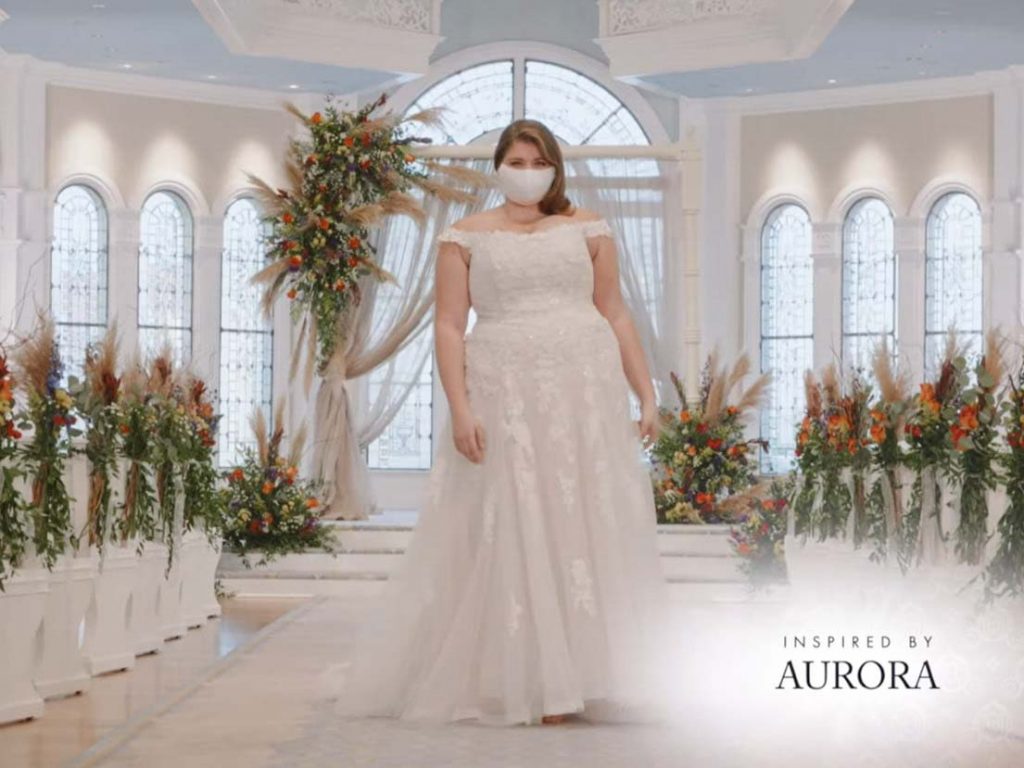 2020 was a year of many challenges, and sadly one of the areas deeply affected was the wedding industry. Businesses have had to come up with clever ways to still celebrate while also staying safe. One way Disney was able to do this was with a virtual Disney Weddings 2021 Fashion Show, debuting their 2021 Disney's Fairy Tale Weddings gowns from Allure Bridals! These new Disney wedding dresses are absolutely stunning!
The Disney Weddings 2021 fashion show highlighted the gorgeous Disney wedding gowns making their ways to bridal shops such as Kleinfeld in New York City and Toronto. In fact, a few of these gowns will be Kleinfeld exclusives!
The collection features designs inspired by Ariel, Aurora, Belle, Cinderella, Jasmine, Pocahontas, Rapunzel, Snow White, and Tiana.
And due to Beauty and the Beast's 30th anniversary this year, there are three lovely gowns inspired by Belle!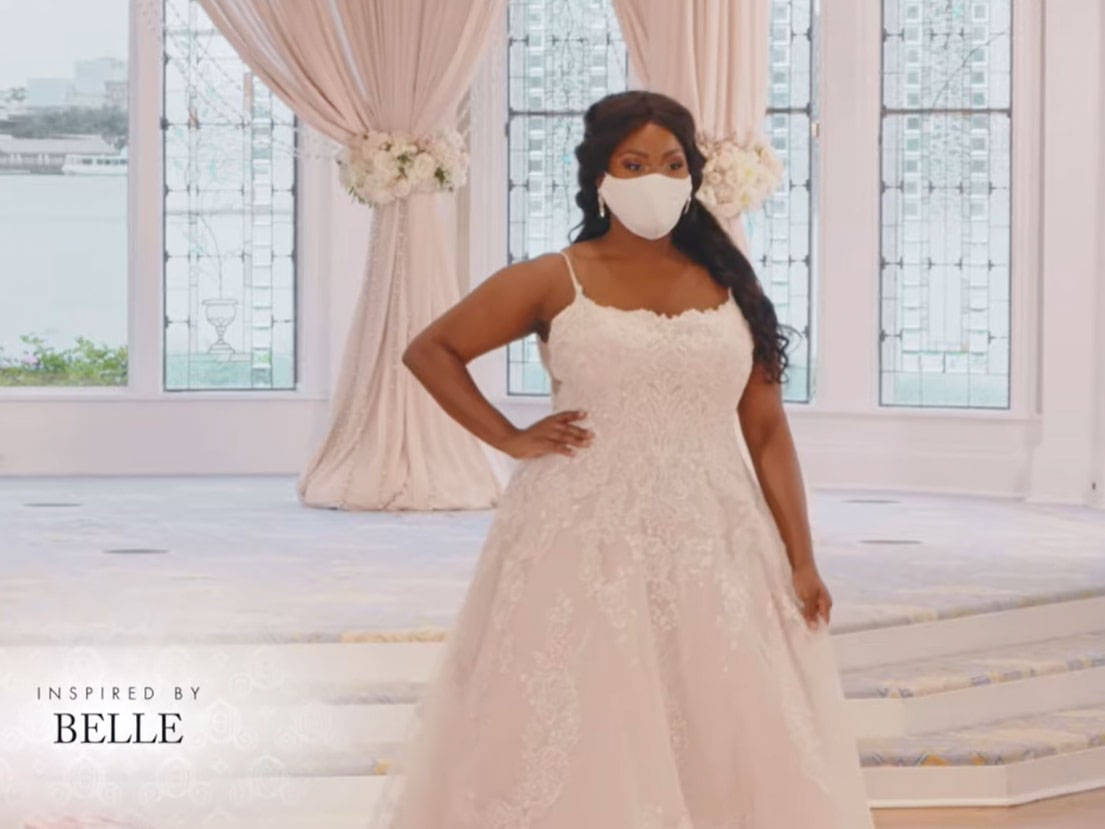 I was very happy to see Disney's Fairy Tale Weddings included some diversity with their models, and also happy to see the models wearing masks! Just a reminder that masks are required when you are indoors on Disney property if you are unvaccinated.
These Disney wedding dresses will be available in sizes 0 to 30 and will start at $1,200.
In addition to the 2021 gowns, some of the gowns from the 2020 Disney's Fairy Tale Weddings Collection with Allure Bridals are still available.
The fashion show also featured various ways Disney's Wedding Pavilion could be decorated, as well as a lovely selection of bridal bouquets.
Gorgeous Disney Wedding Dresses Inspired by Disney Princesses
Here are a few of my favorite moments from the fashion show! (These are screenshots so some of the images are a little blurry, sorry!)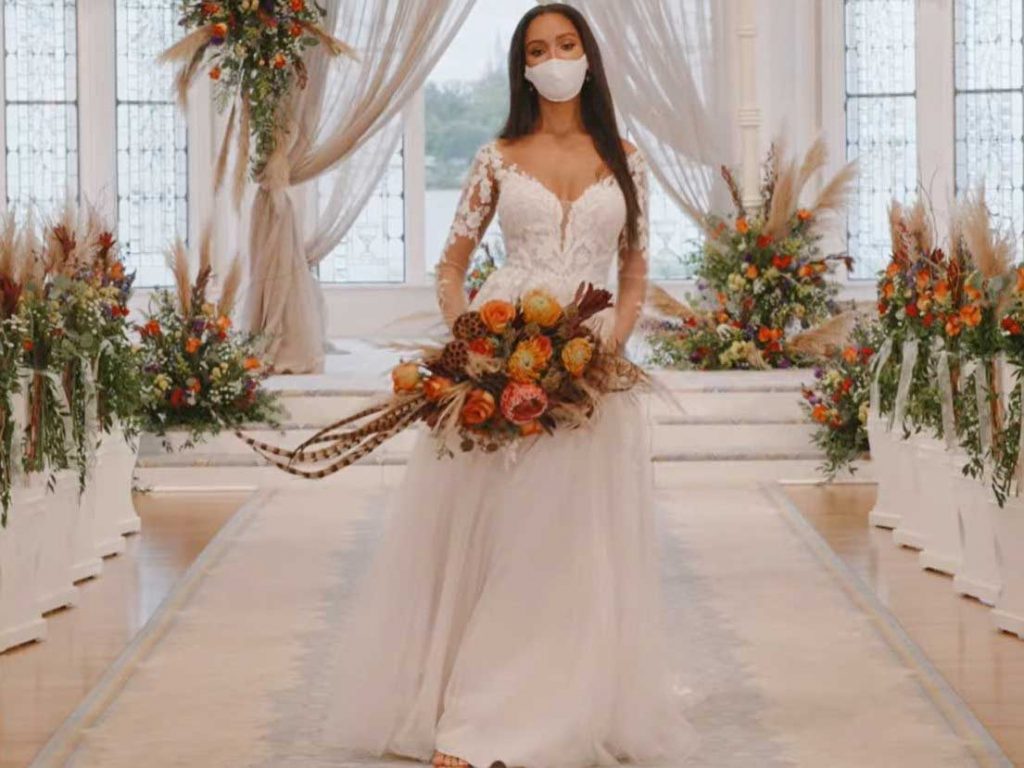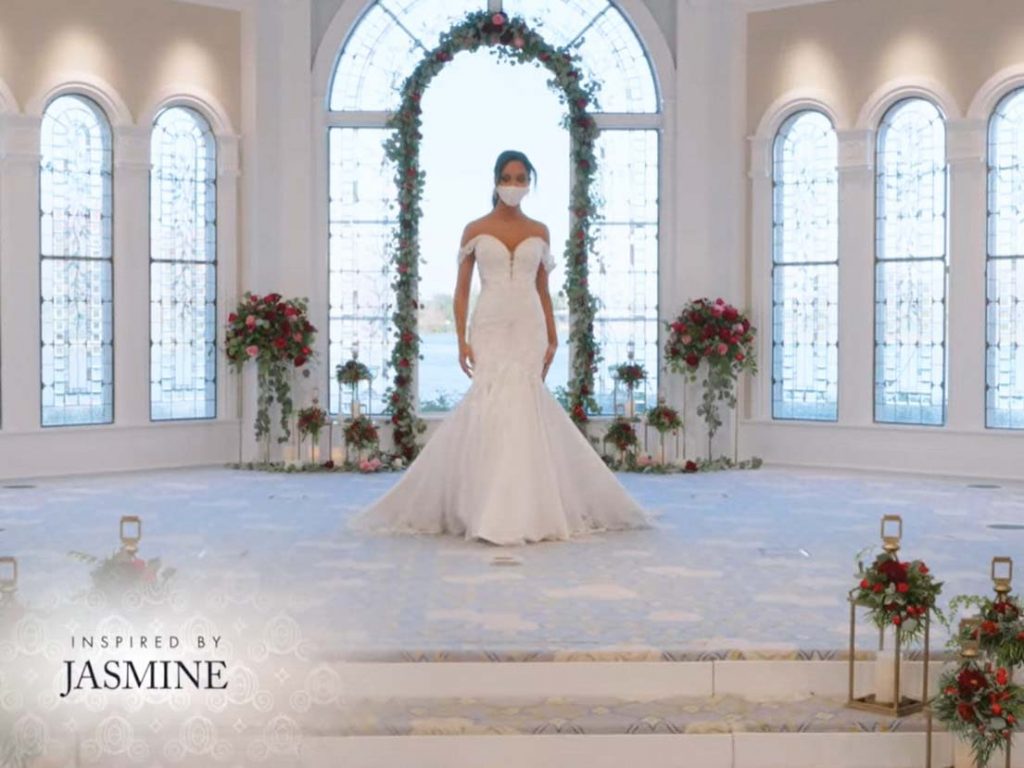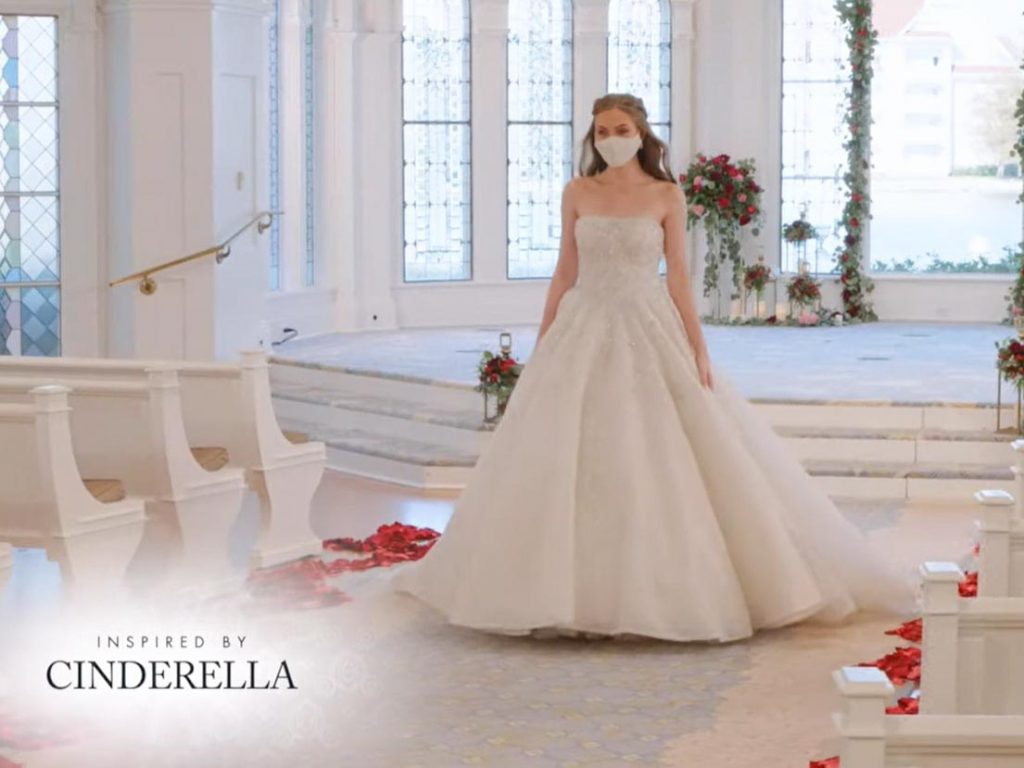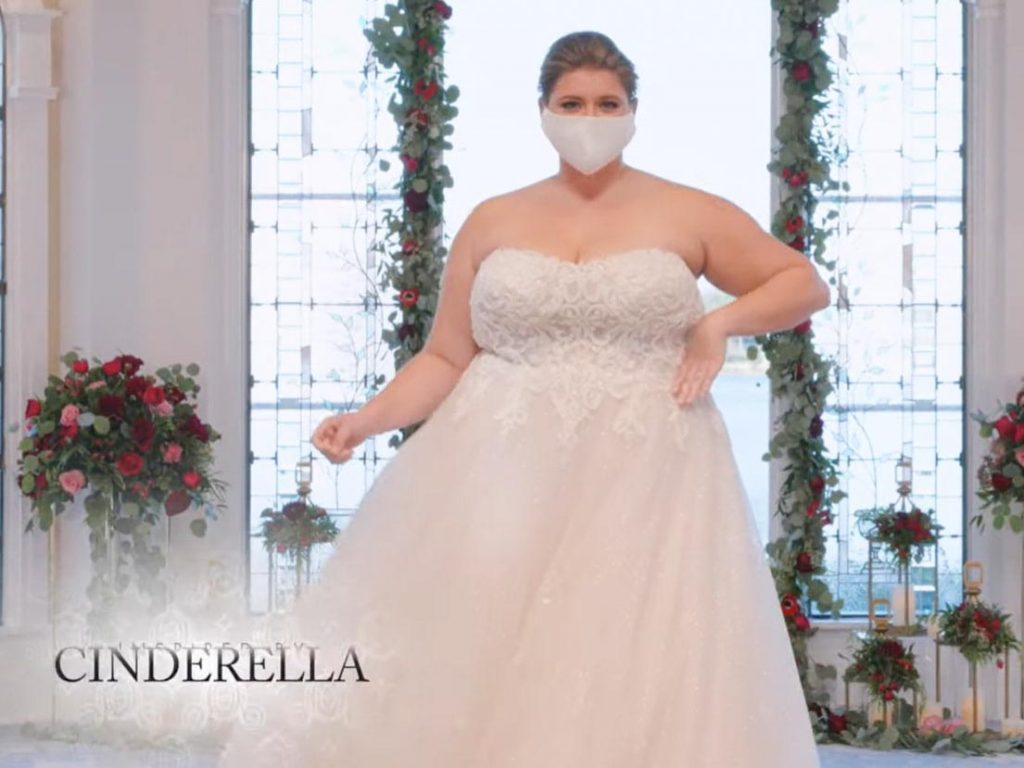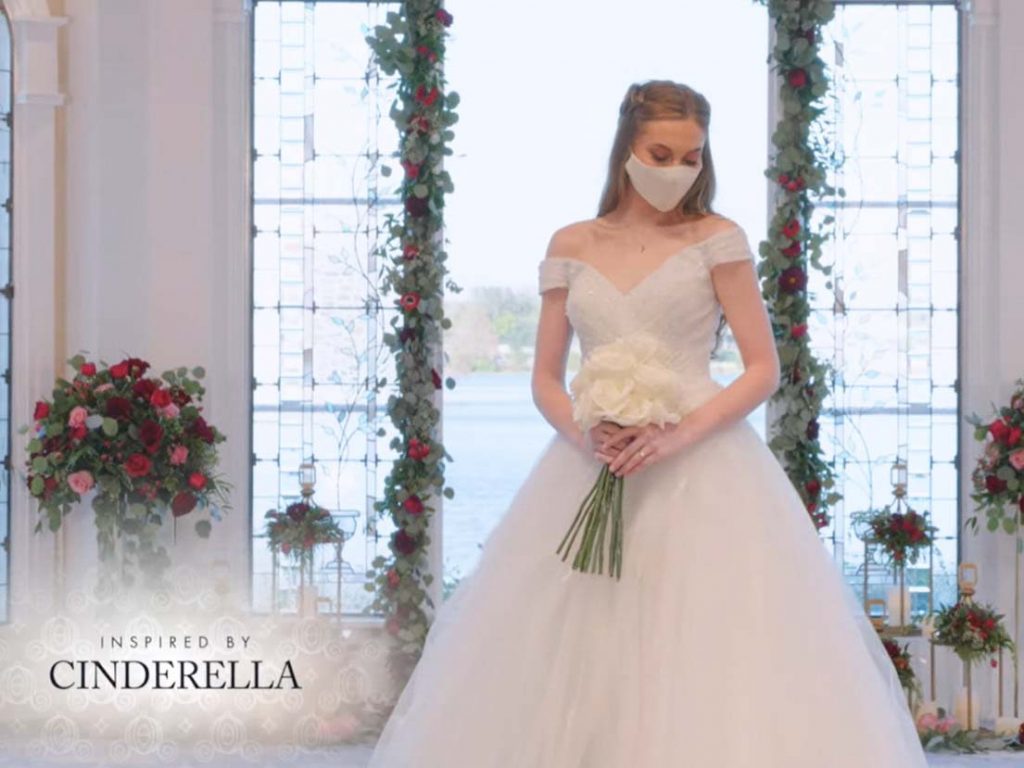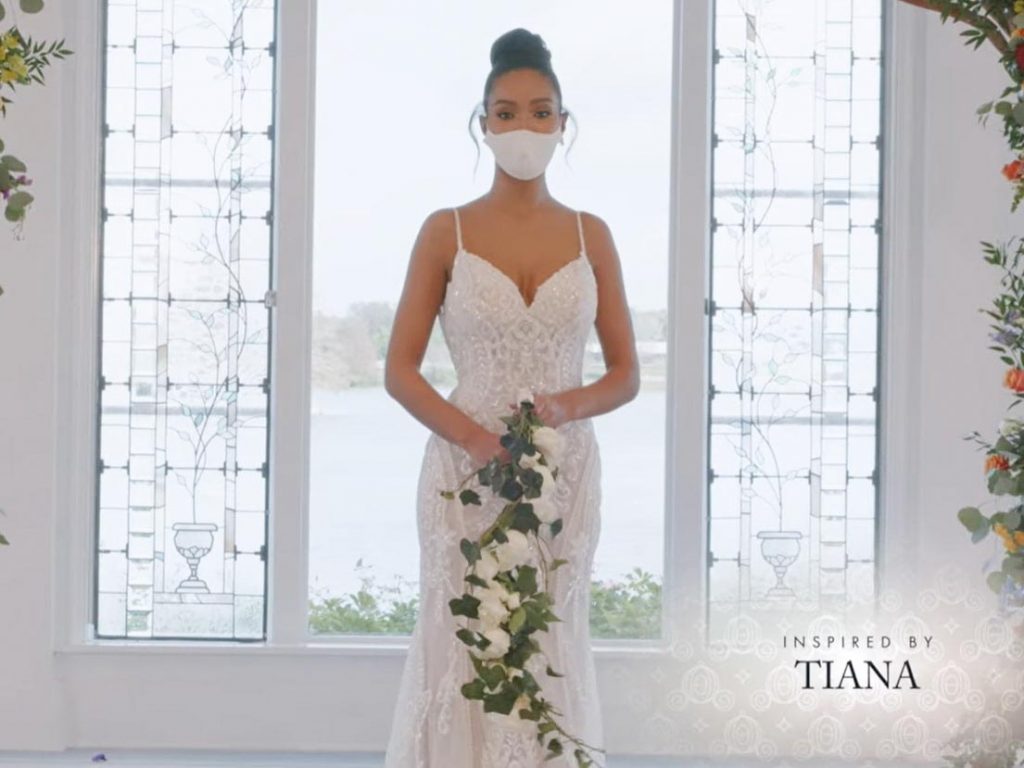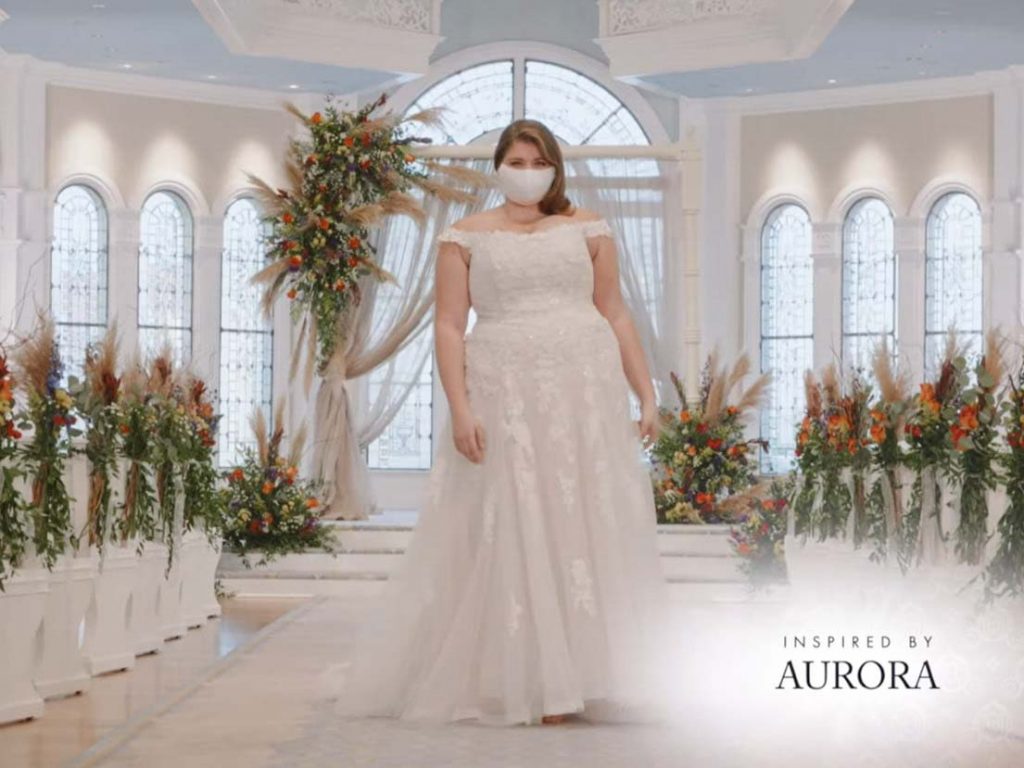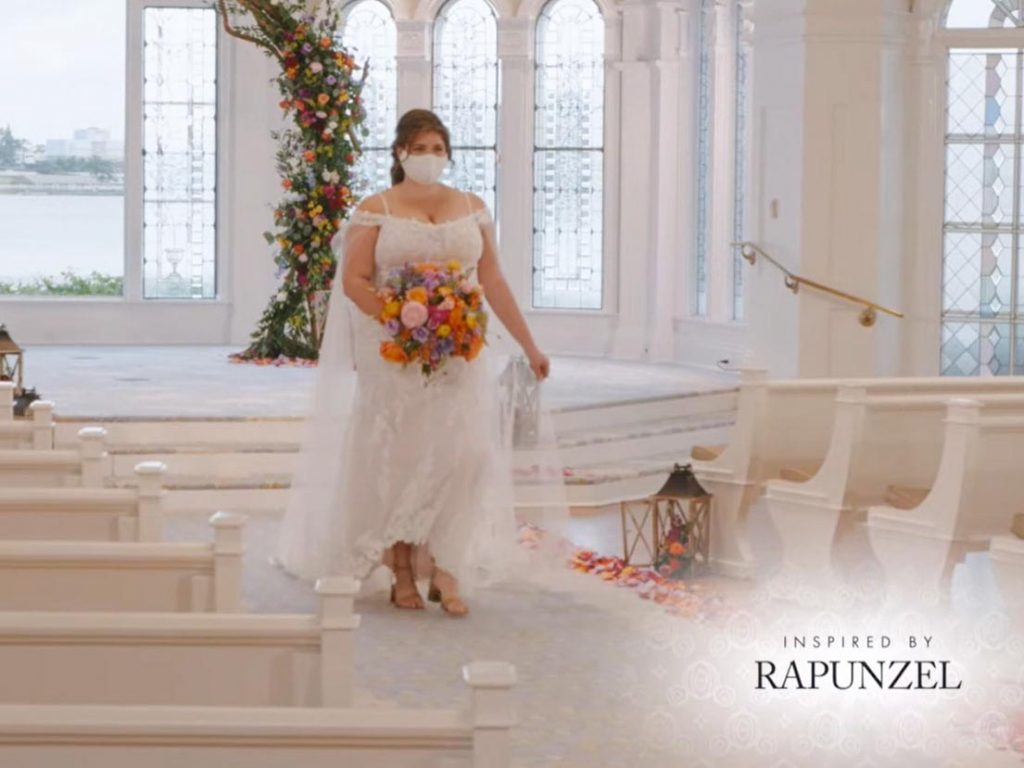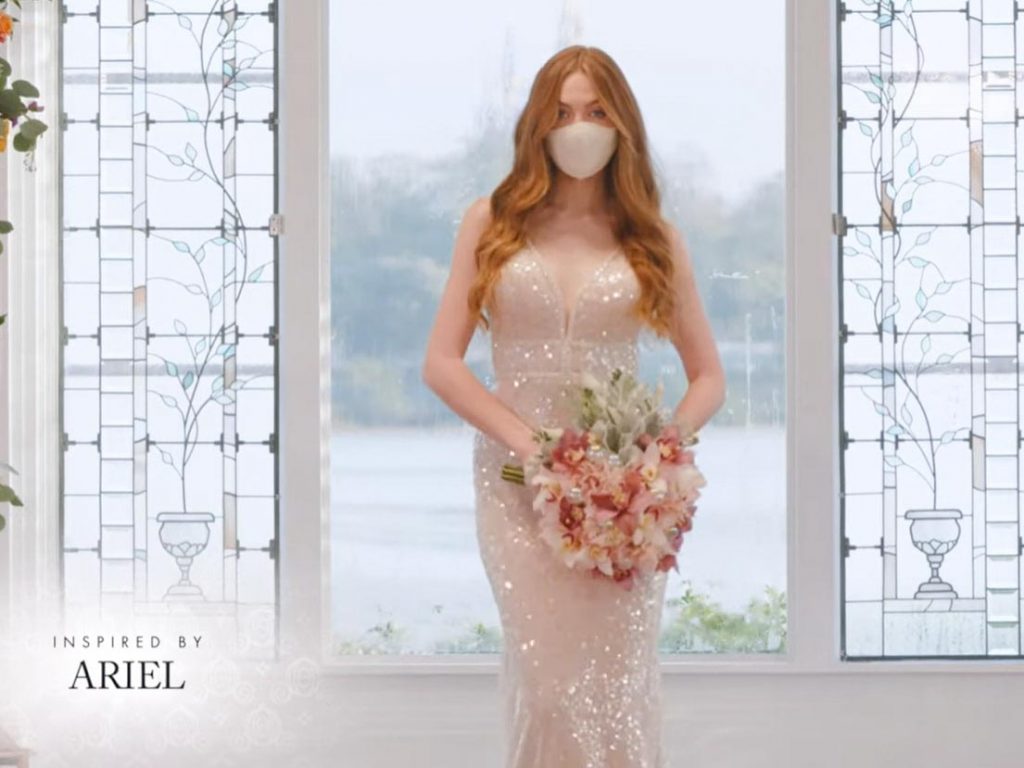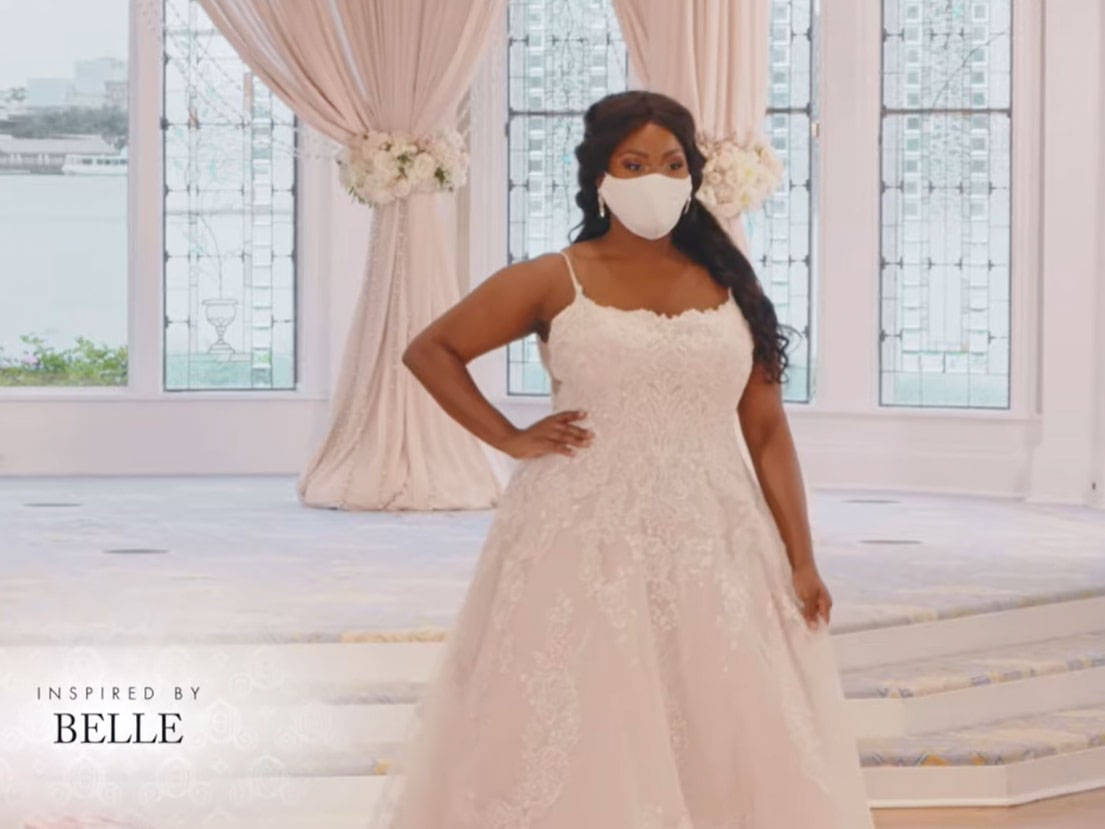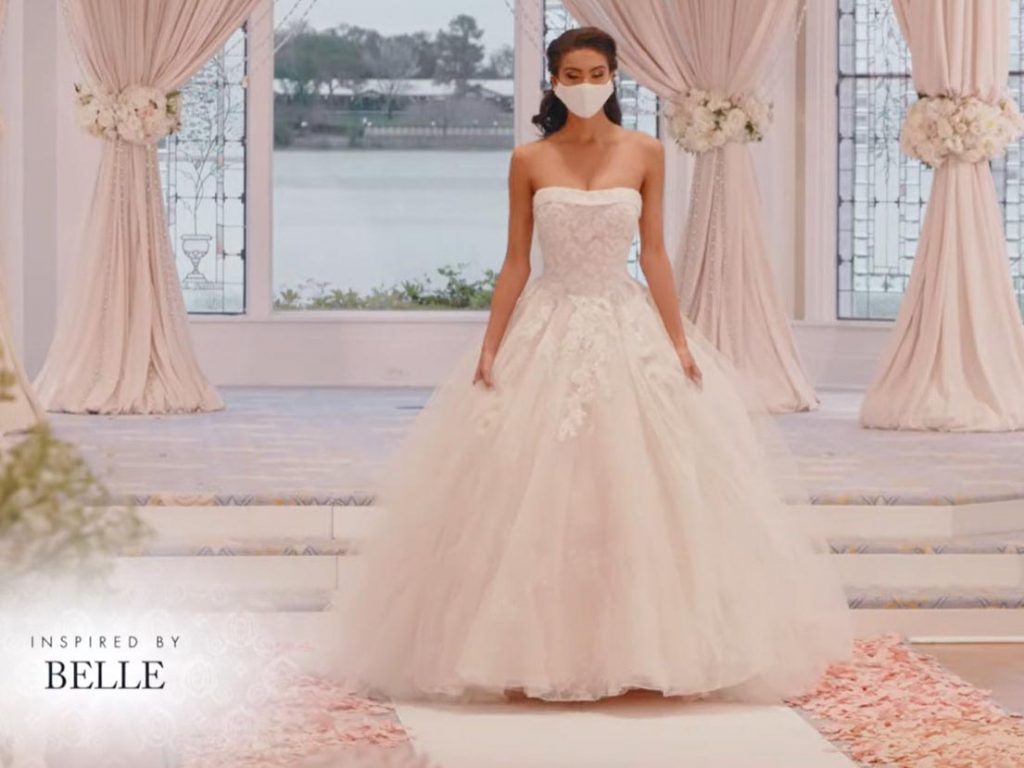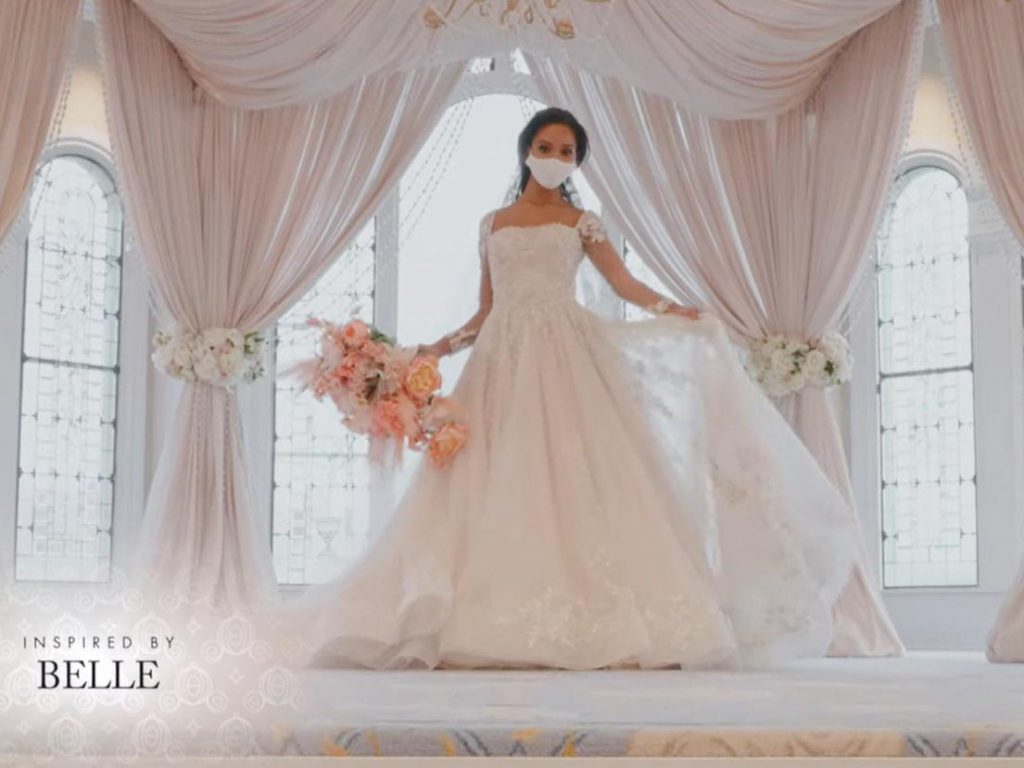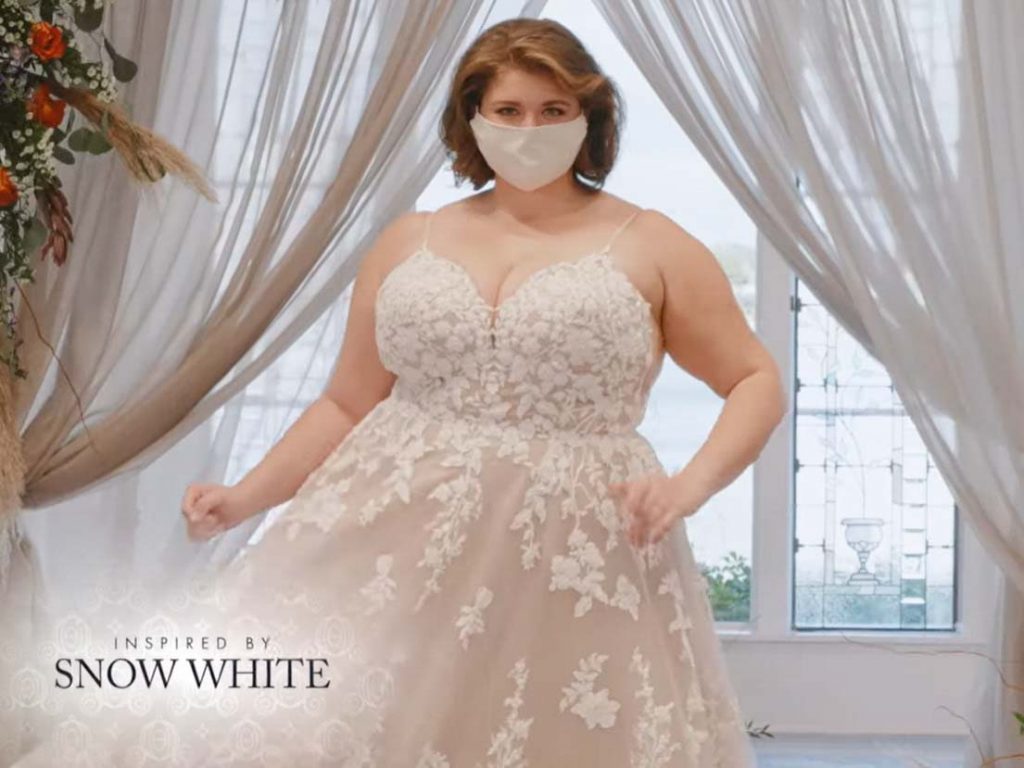 Which gown is your favorite?