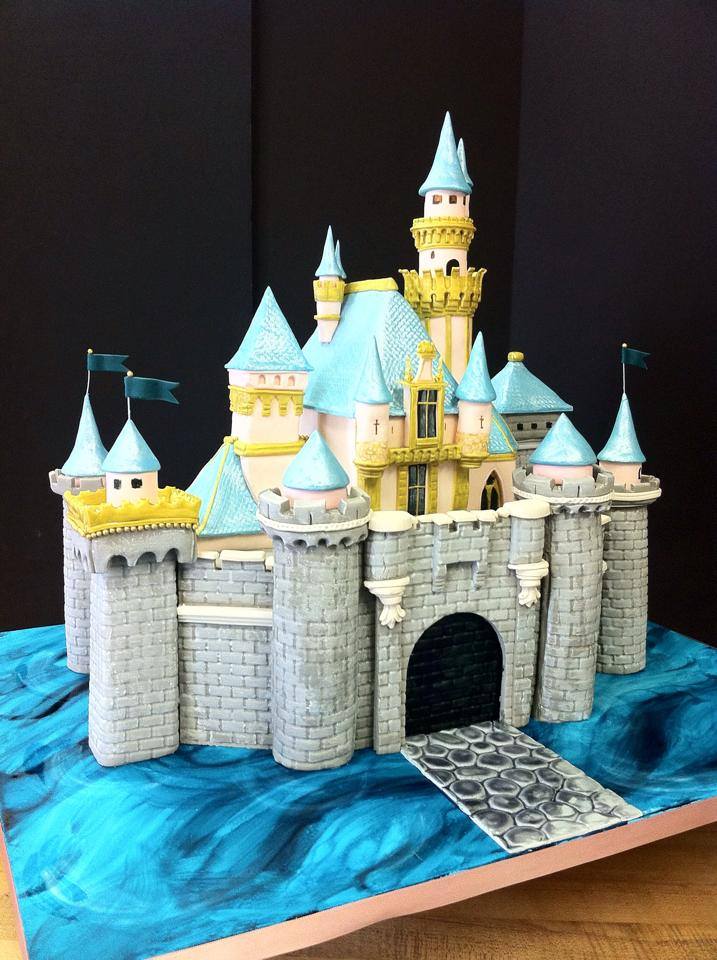 I saw this cake pop up on my Facebook feed and my jaw hit the floor. Yes, that is a cake! It's the most detailed Disneyland castle cake I've ever seen, and it's gorgeous. It was made by Robyn of Robyn Loves Cake in Santa Barbara, CA. Robyn says, "I think this might be my most time-consuming project ever, but as a Disneyland freak I've always wanted to do Sleeping Beauty's Castle so I jumped at the chance! The top part and the gray towers are all rice krispie treats — the cake is under the gray bricks."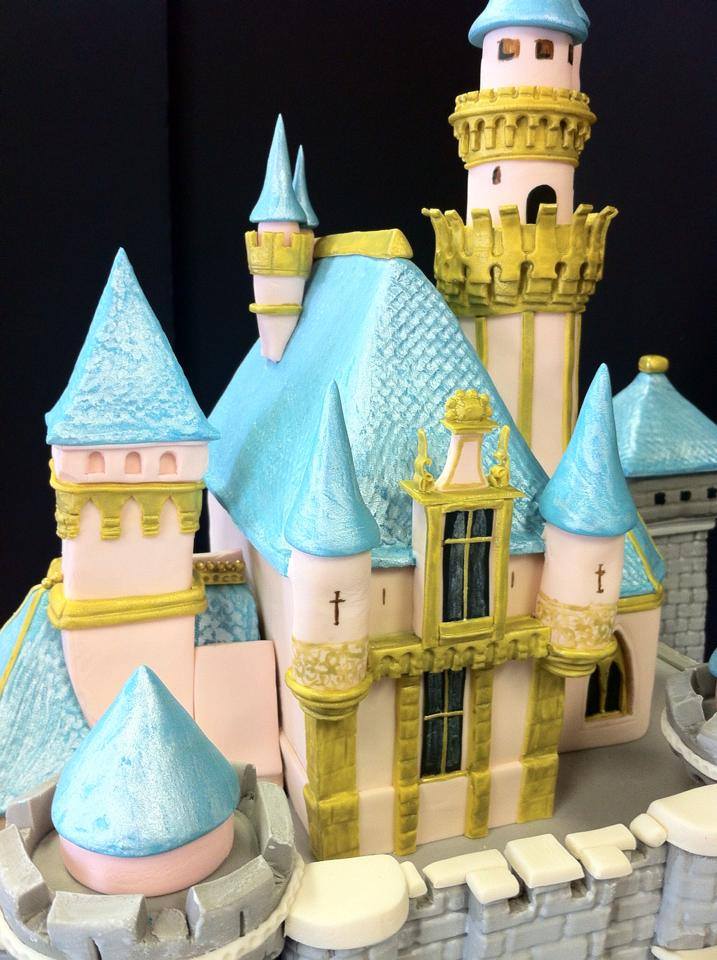 The detail on this cake is INSANE. Look at the texture on the roof!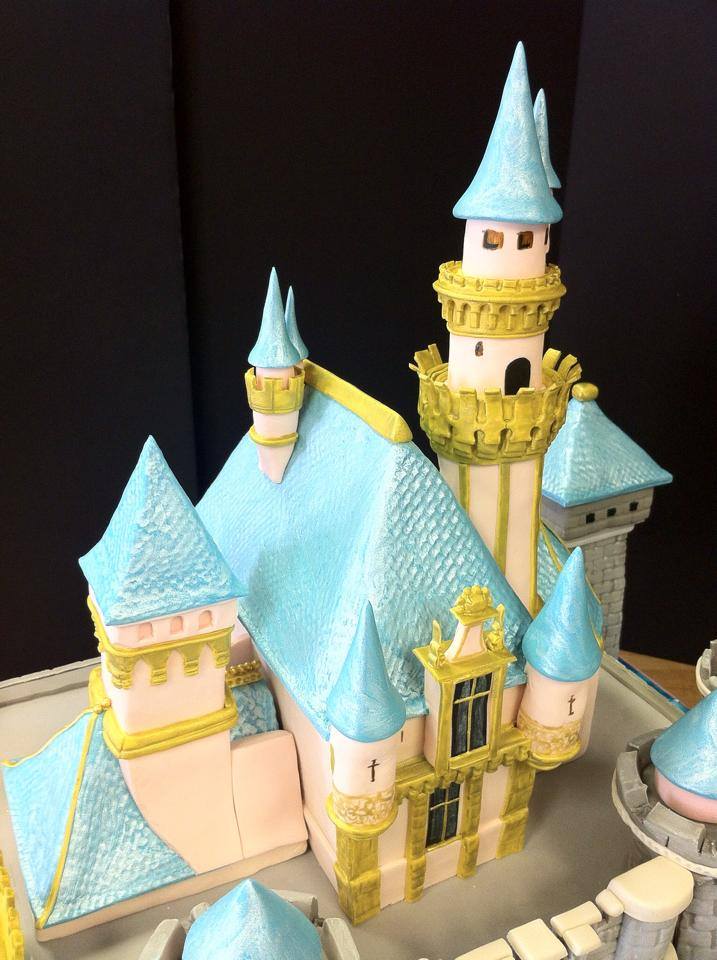 Be sure to check out the Robyn Loves Cake website for tons of pictures of her amazing cakes, including the carriage cake below that would be PERFECT for a Disney bridal shower. You can also follow her on Facebook.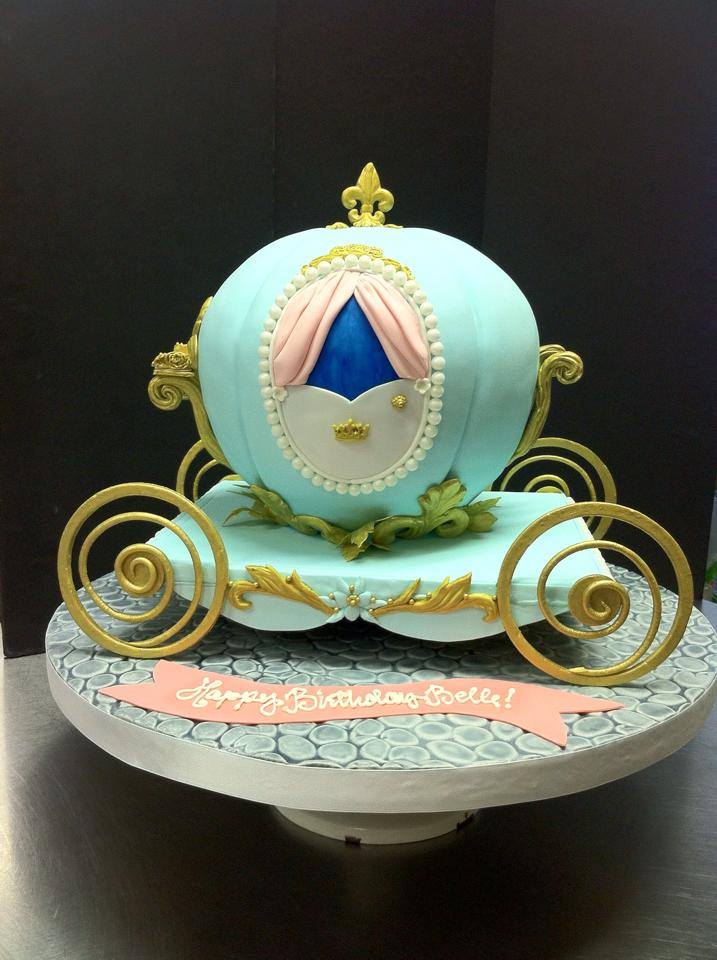 Photos used with permission.