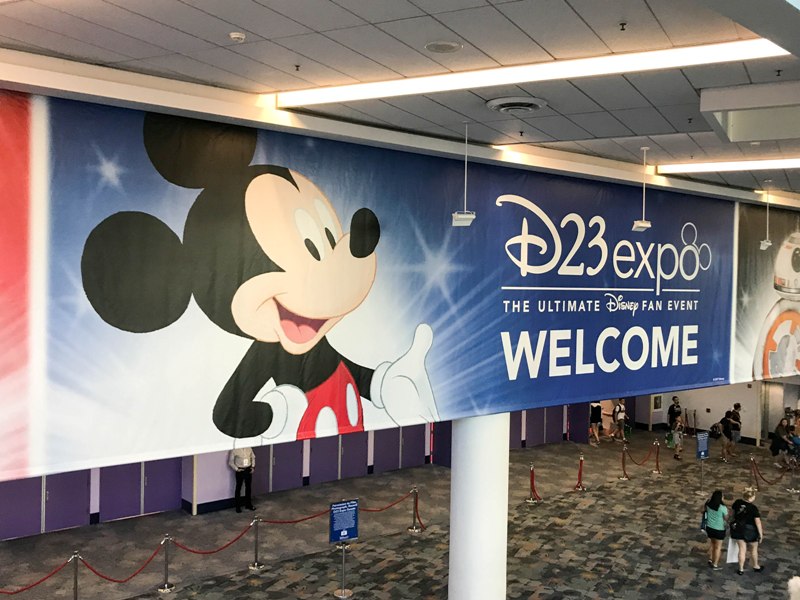 Dear D23 Expo,
This may come as a surprise to you, but I think we need to break up. It's not me, it's you.
Over the last eight years we've experienced five exciting yet turbulent Expos together, and I'm not sure how much more I can take. While I love you, our love doesn't feel good. You leave me frustrated and exhausted, you deplete my bank account, and I'm not sure the fleeting celebrity appearances and free swag (aka posters) are enough to make up for it.
I'm not sure why you still act this way. You've had several chances to get your act together. But every time there seems to be new, extremely preventable problems.
You know how many tickets are being sold; you know what kind of crowds to expect. You know the size of the convention center. Why, after five Expos, is crowd control still such a problem?
Don't get me wrong, there are some things you do that are oh-so right. StagePass is a smart idea … until you wait 90 minutes to get a StagePass for a panel while your friend waited 20 minutes in standby and sat next to you.
Letting people queue up inside in the wee hours of the morning so they don't have to sit in the sun is a nice gesture. But letting some newer queues into the show floor before older queues is not cool.
Having show floor experiences right at 9am – while you know very well 90% of attendees are still outside trying to get in – doesn't seem fair. One should not need to camp out overnight to have a chance of doing the one thing they want to do at the Expo.
So how do we solve your issues? I realize you're trying. I've seen your efforts over time, and I appreciate them. But I have a few more suggestions:
– More open space on the show floor. This year felt very crowded. Very, very crowded. I know you need space for queues and all your displays. In Expos past, you had more on the upper floors. Why did this stop? Putting the archives exhibits on the second floor would open up a ton of space on the show floor. Or, I don't know, something. Anything. There's so much space up there. Why isn't it being used?
– DO NOT start events right when the Expo opens. I remember a few Expos ago, I strutted in with my press credentials and went to a small panel that started right at 9am. There were about 50 attendees in the huge room. One of the presenters said, "Where is everybody?" And I yelled out, "Everybody is outside in line, trying to get in!"
– Quiet areas. At the risk of sounding like an old lady (which I full admit I am), why did you put the D23 member lounge area RIGHT NEXT TO the huge stage where the band plays? Every time I tried to take a break I got my ear drums blasted out. How about another member lounge on the second or third floor, please? And include lots of outlets and phone chargers and snacks to purchase, thank you.
– More photo ops. Um, hello … I need my photo ops. Not nearly enough this year.
– I hate to say it, but raise prices. Supply and demand is a real thing, and demand for this expo is high. This is the first time I remember all three days selling out before the weekend. There even seemed to be a massive increase in Sorcerer members (a $2,250 ticket) this year.
– Make the big panels in Hall D23 a separate ticketed event. I realize this might seem controversial but these are the panels that cause most of the problems. Camping out overnight sucks. Watching a newer queue go in ahead of you sucks. Waiting three hours in line to be shut out sucks. Missing the rest of the expo because you are waiting in line for something else sucks. I realize everything is a choice, but I feel like it would be so much easier for Cast Members and attendees if they made these huge panels separate events.
– Or hand out wristbands for the big panels. Let people queue up the night before. Hand out wristbands and let them go back to their hotels to sleep. Come back and line up a couple hours before the panel. I'll accept my Nobel Peace Prize now.
– Set up an overflow room with live streams of the Hall D23 presentations. I realize it's not the same as "being there" but it could be a nice consolation for those who get shut out of the actual Hall.
– More smaller panels and repeat panels. In Expos past there were many more smaller panels, featuring discussions with Imagineers or artists. These smaller panels really help with getting crowds off the show floor and I'm not quite sure why they did away with those smaller panels but I wish they would come back. And a few repeat panels would be great, too.
– Make the Expo four days instead of three. If I remember correctly the first D23 Expo was four days, which seems a bit ridiculous since there was a small fraction of the attendees back then. I remember being quite bored by the time day four rolled around. But now, I think it's necessary to see everything you want to see.
Two words: cash bar. The only line I'd be happy to wait in.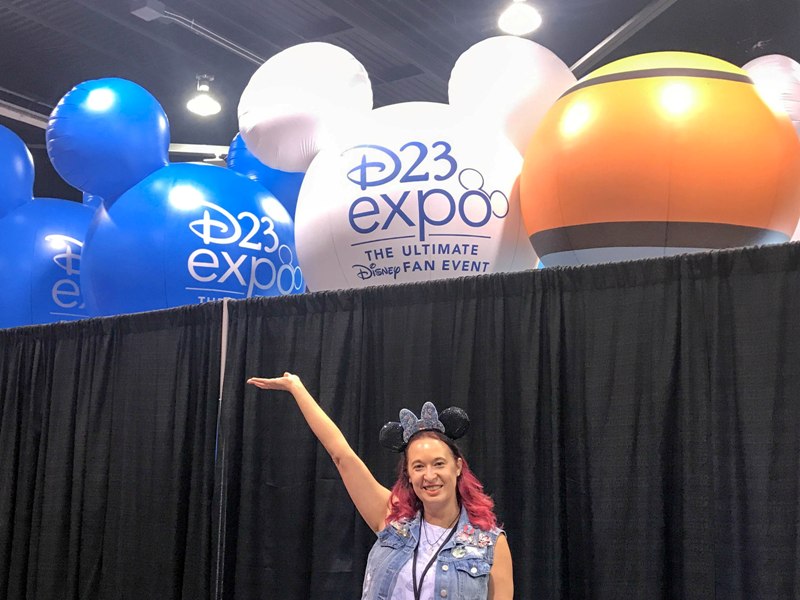 But, let's get real … despite all your issues, you know I'll be back. And that's the problem. No matter how you mistreat me, I just can't quit you. So give me your long lines and crazy prices. I'll see you in two years.
Do you have any suggestions for improving D23 Expo? I'd love to hear your thoughts!