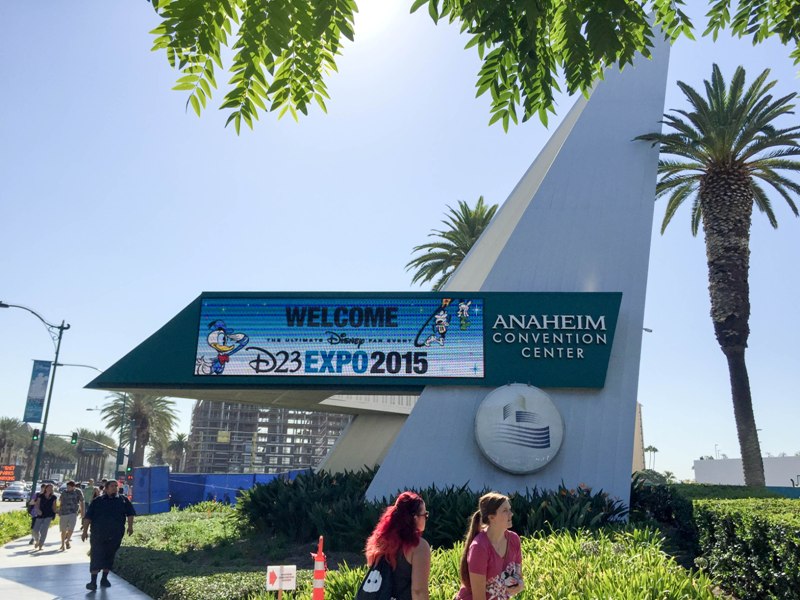 I can't believe it has now been two weeks since the D23 Expo! It is always a whirlwind weekend – learning breaking news, buying ALL THE THINGS (at least dreaming of it), and hanging out with friends. I love putting together these recaps and looking back on everything. Sometimes I quickly snap a picture of something and forget about it, until I'm going back through my photos! (By the way, I took nearly 600 photos during those three days, and narrowing them down for blog posts is fairly difficult which is why it takes me so long to get them done!) This was the fourth D23 Expo and it seems to get bigger and slightly more insane every year. And despite being in their fourth year, it's puzzling to me as to why they haven't figured out how to handle crowd control, because, waiting in super long lines in the hot sun to get in is not awesome. (If the Arena is not going to be used for presentations, maybe people can queue up in there?) Personally, I went into the weekend assuming I wasn't going to get into any of the panels and was happily surprised when I learned the Disney Parks presentation had plenty of empty seats right before it started. Meanwhile, thousands of people camped out overnight or arrived in the wee hours of the morning to get in line for the 10am Live Action Movies panel and they were rewarded with Johnny Depp, Harrison Ford, and being the first to formally hear Star Wars Land is coming to both parks. However, you couldn't get me to wait overnight in any kind of line unless you could promise Walt Disney himself would make an appearance.
Mostly I go to D23 Expo for two things: The shopping and the friends. I always set aside a bit of money for the shops and vendors. I would have loved to get the exclusive Tsums Tsums offered by the Disney Store this year, but again, I wasn't willing to wake up early and wait in those long lines! Still, I managed to make a few purchases and bring home some fun items. This year's haul includes: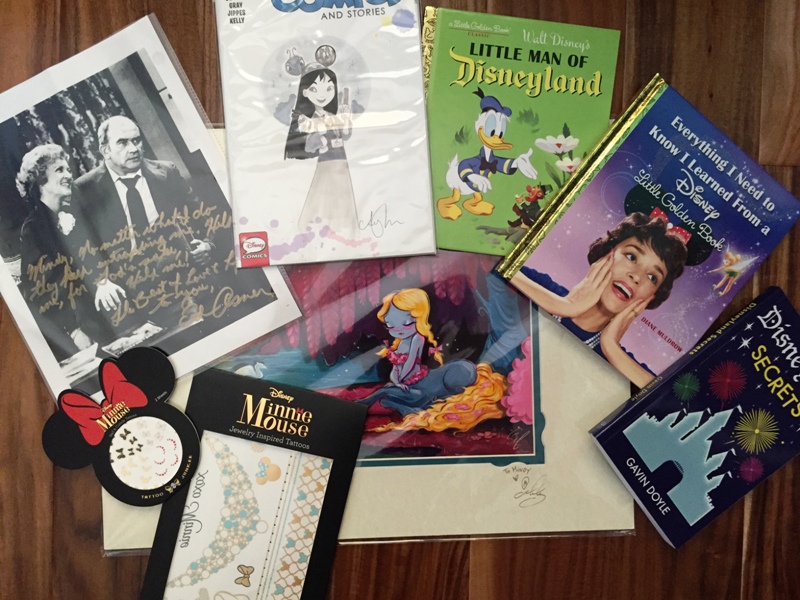 Signed Fantasia print by Miss Mindy
Autographed picture from Ed Asner
Commissioned Mulan art from Amy Mebberson
Minnie Mouse tattoos and nail decals from Tattoo Junkie
Disneyland Secrets written by new friend Gavin Doyle from Disney Dose
Two new Little Golden Books: Everything I Need to Know I Learned from a Disney Little Golden Book and Walt Disney's Little Man of Disneyland
I also saw a lot of friends and made some new ones. It was fun to chat with Jim Hill from Jim Hill Media and Werner Weiss from Yesterland. I even hosted a joint meet up with Babes in Disneyland and DAPs Magic, and people actually showed up! Thanks to everyone who came out (can't believe we didn't get a picture … meet up fail).
Aside from all of the above, here are my favorite things from the D23 Expo 2015 weekend, in convenient visual form:
Taking a picture in this sky bucket …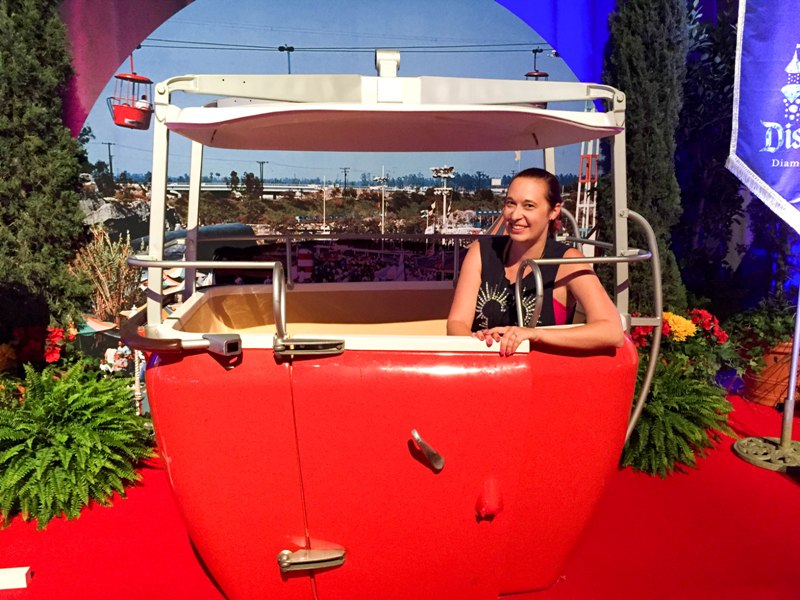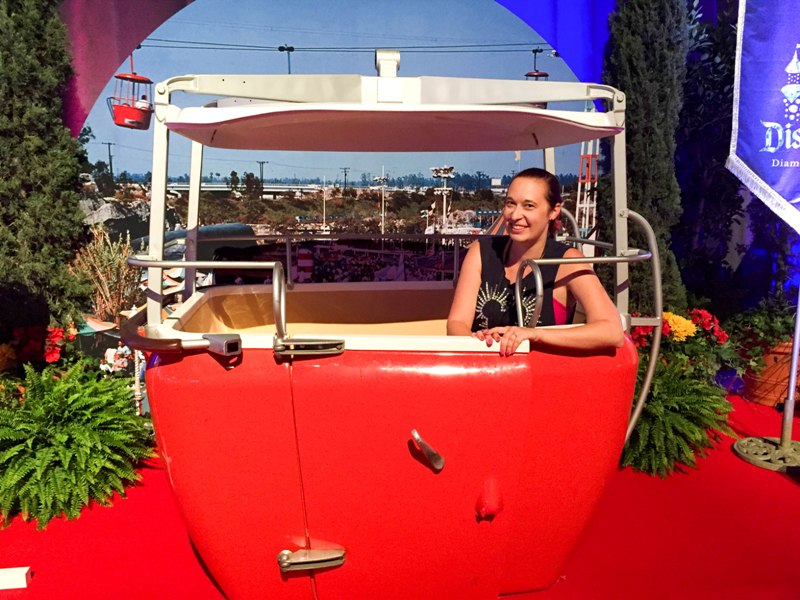 Seeing the Couture de Force Princess wedding collection …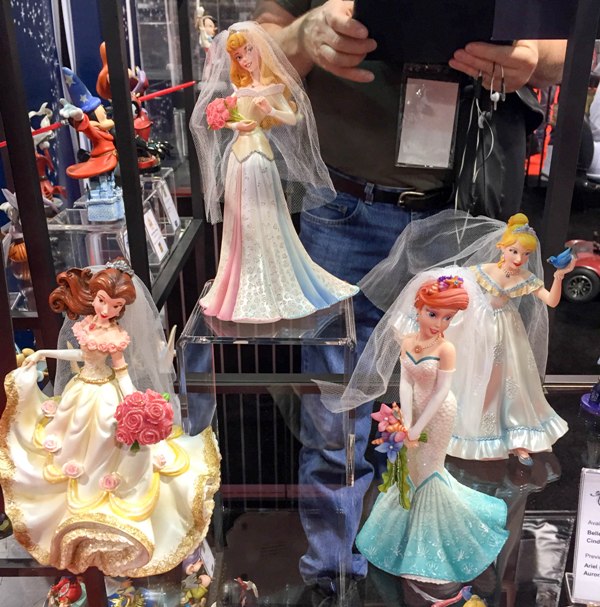 This lady who turned her ECV into a Starspeeder …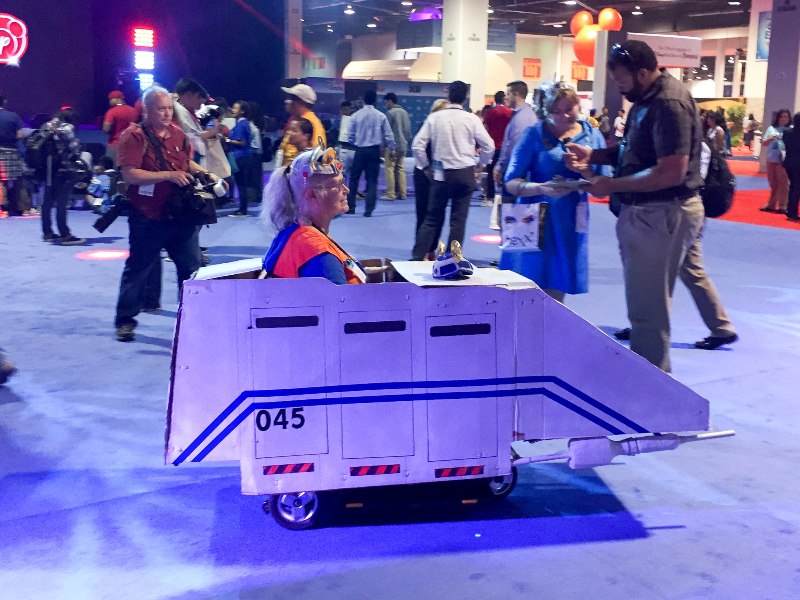 John Lasseter's Hawaiian shirt collection …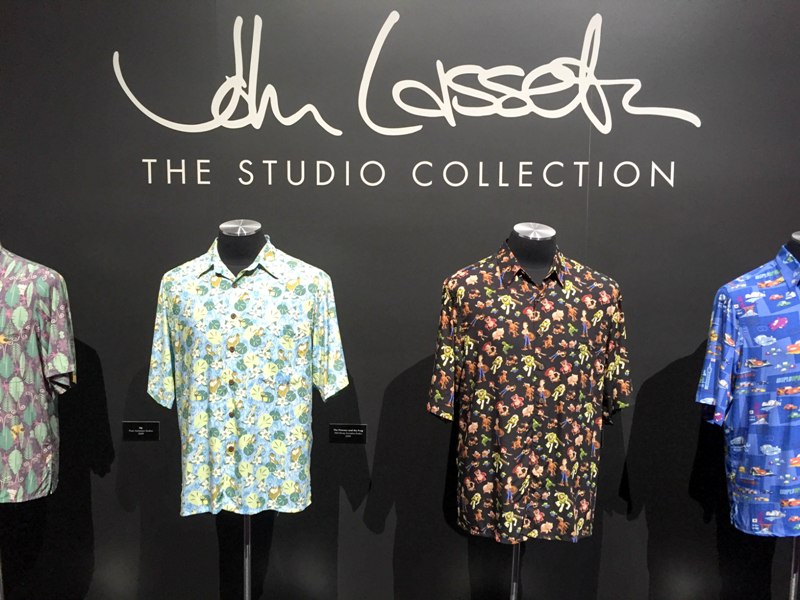 These R2D2 necklaces from Her Universe …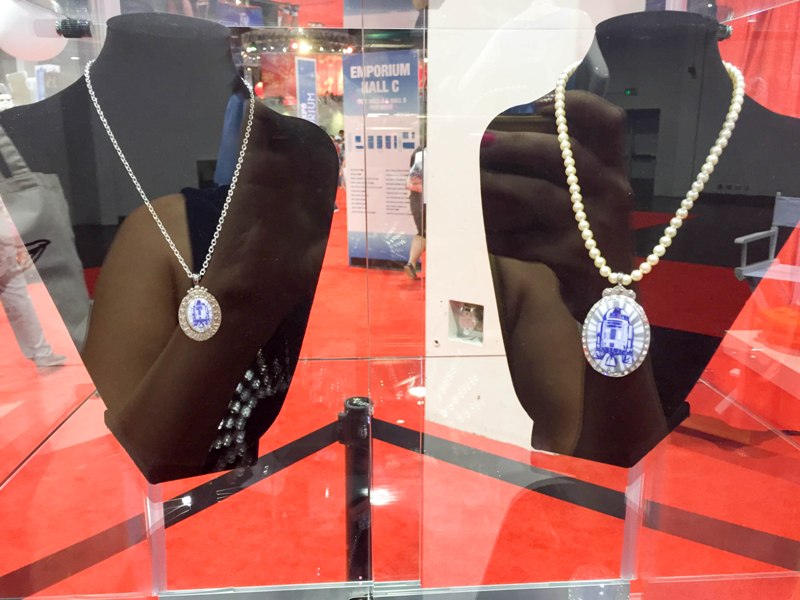 This Cloud City dress, also by Her Universe …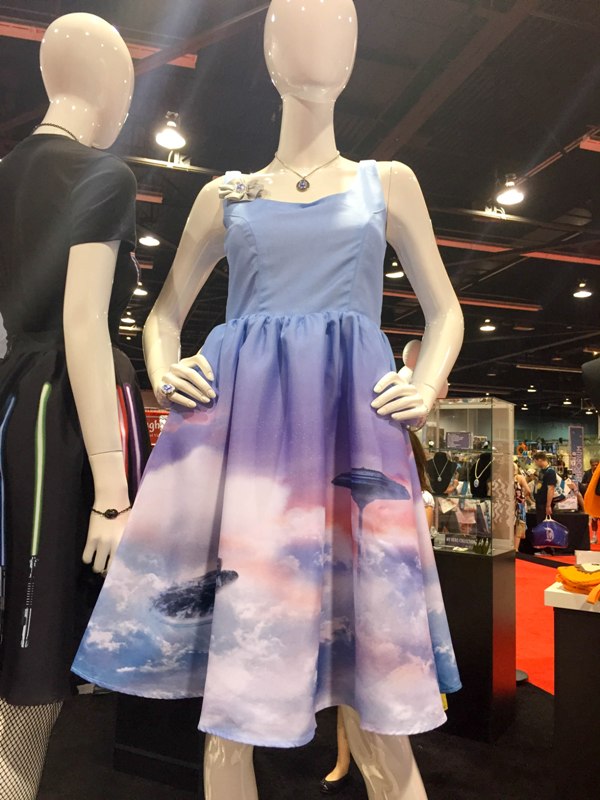 These princess and Star Wars dresses from We Love Fine …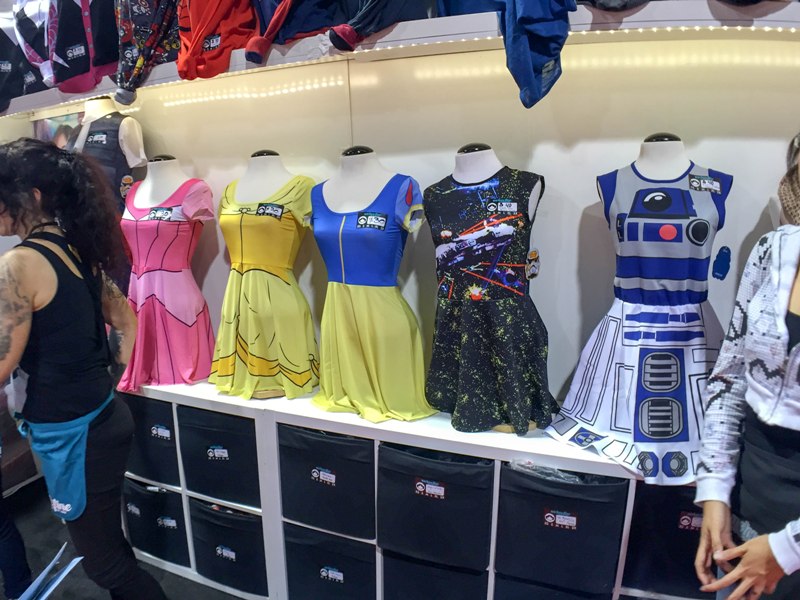 Adorable Minnie Mouse artwork in the Minnie Style pavilion …
… and these Minnie Mouse handbags from LoungeFly …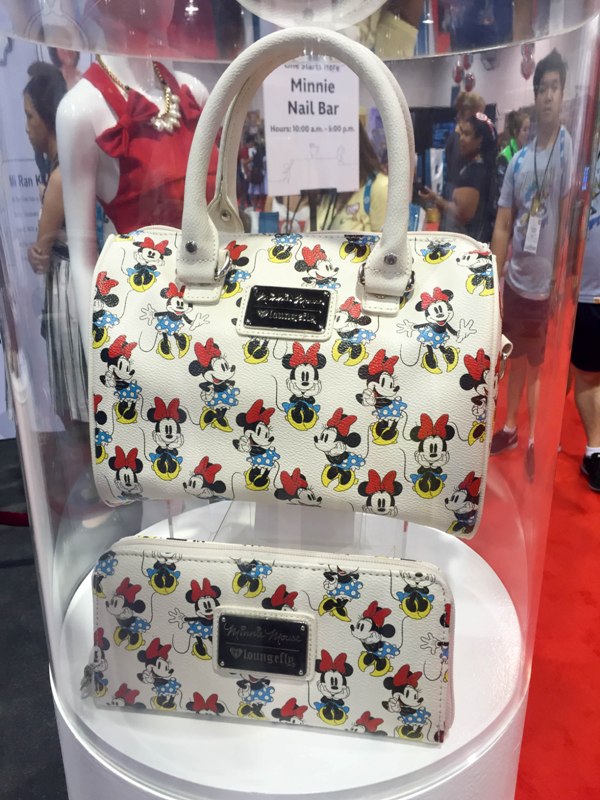 This Buzz Lightyear Macy's Parade balloon …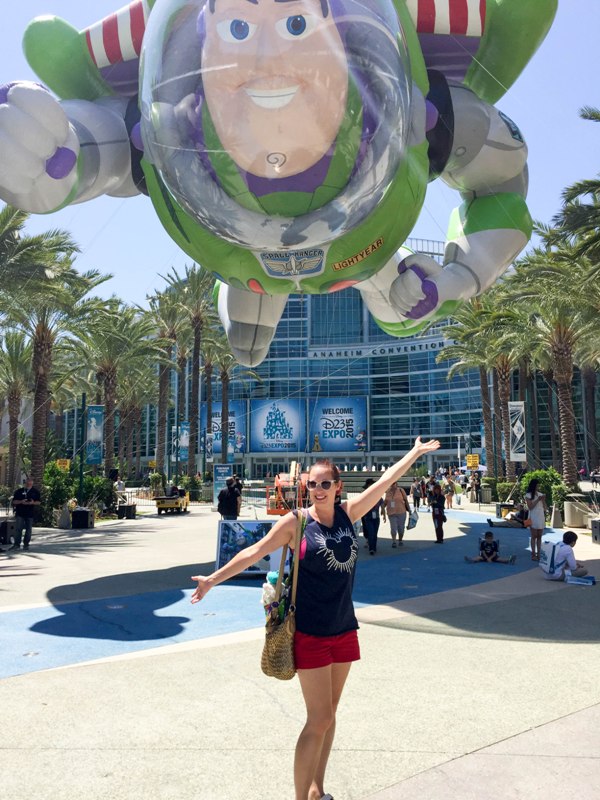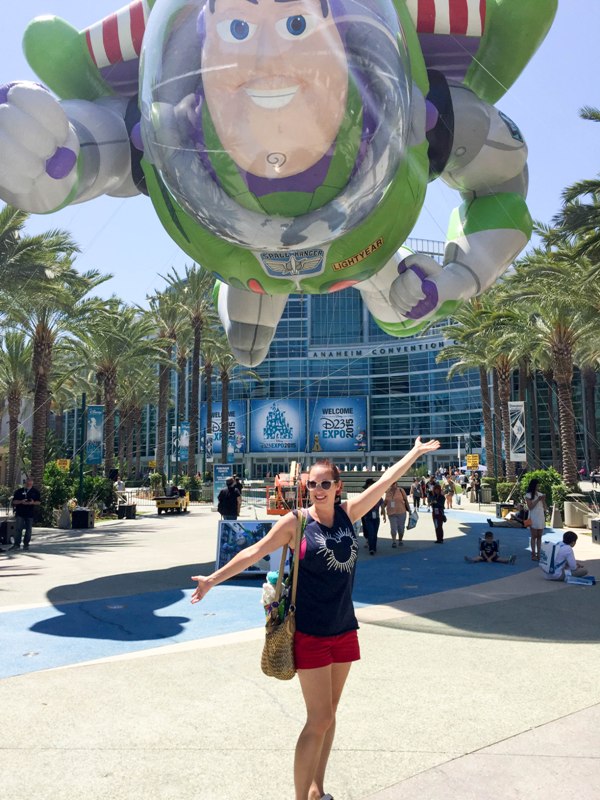 This text from my husband …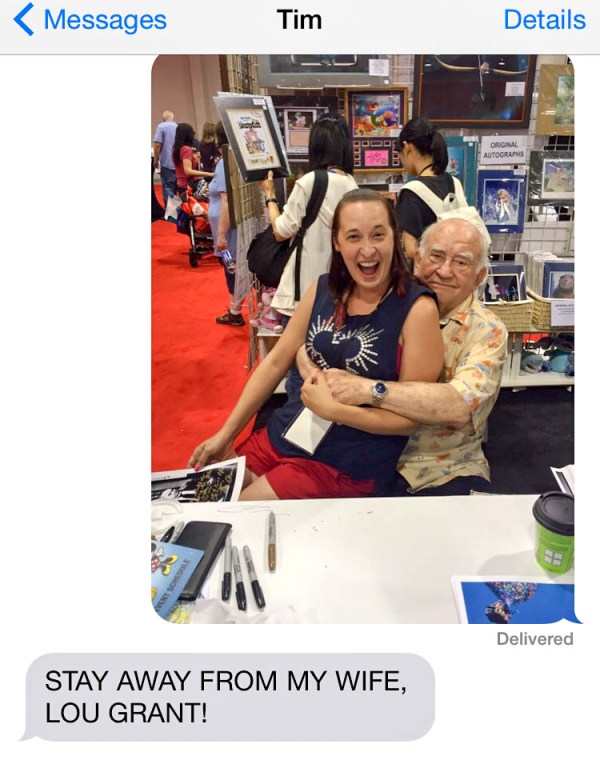 … and meeting Ed Asner …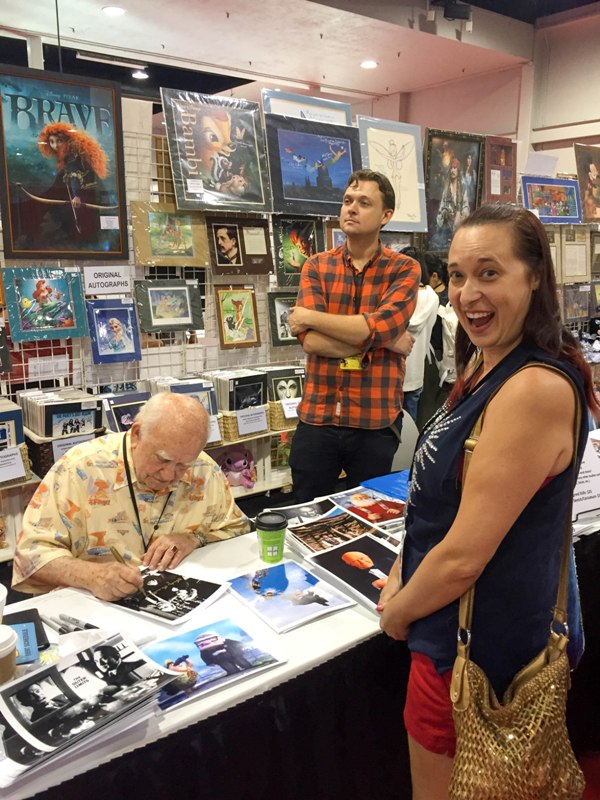 Getting a peek at Shanghai Disneyland …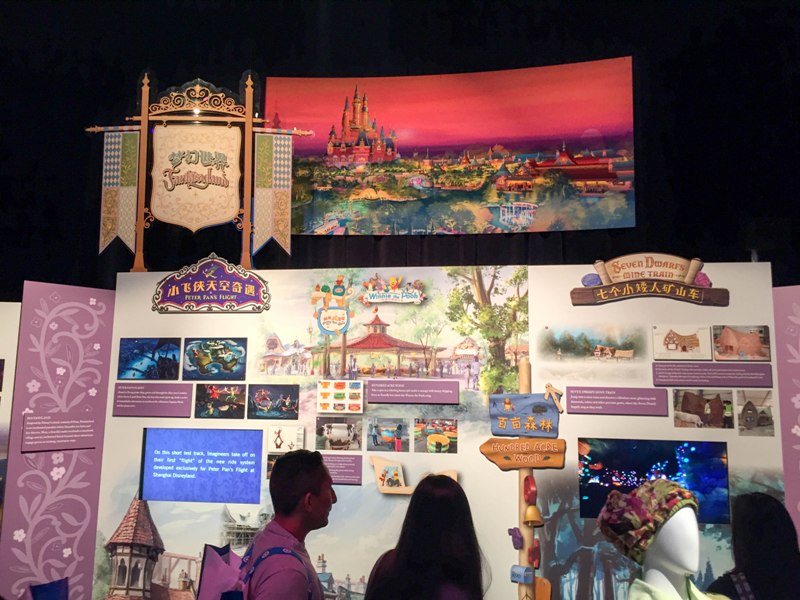 These crazy protesters (why stand in this heat all day, ON PURPOSE?!?) …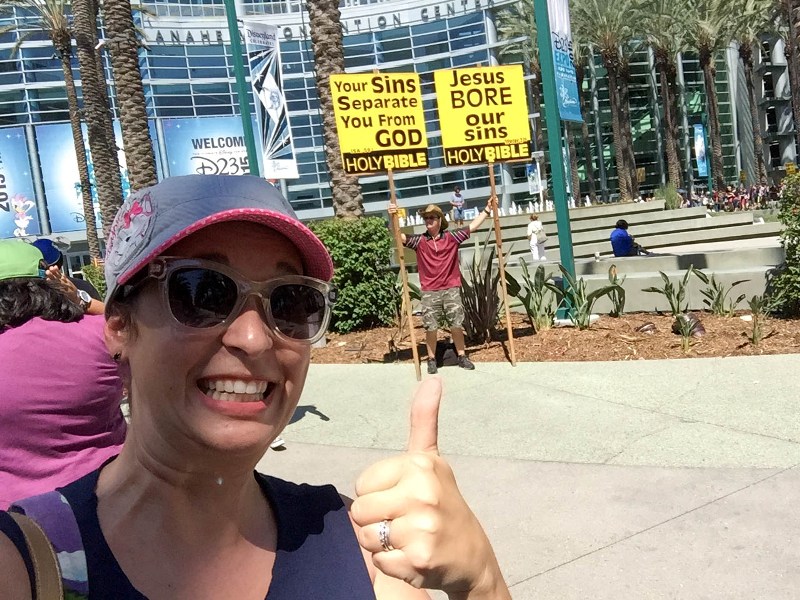 The Tsum Tsum dress from Disney Style blog …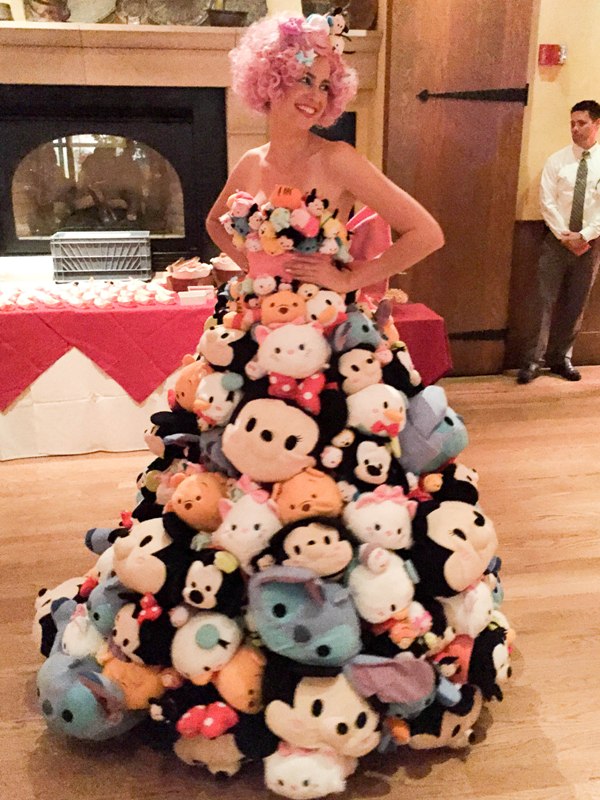 Pretending to be important and fancy at the Oh My Disney party …
This Mermaid Lagoon art at the Disney Dream Store …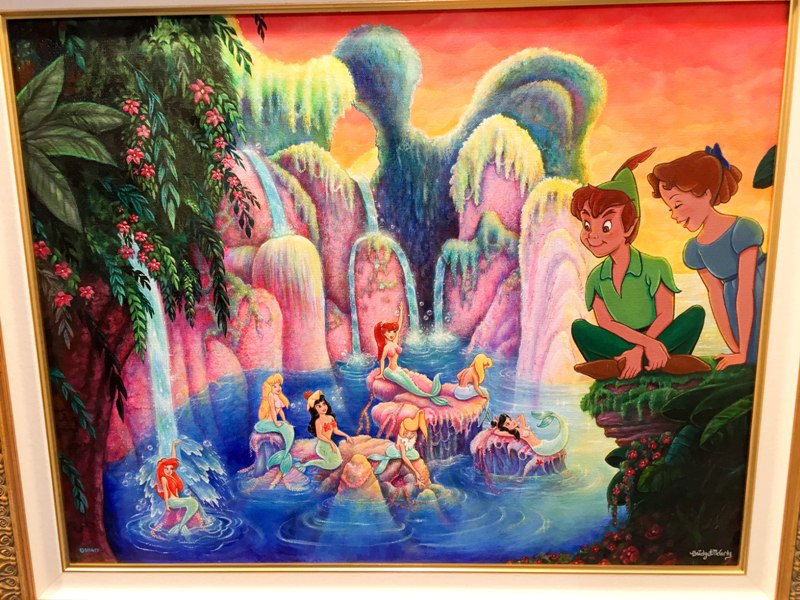 This Star Wars art also at the Disney Dream Store …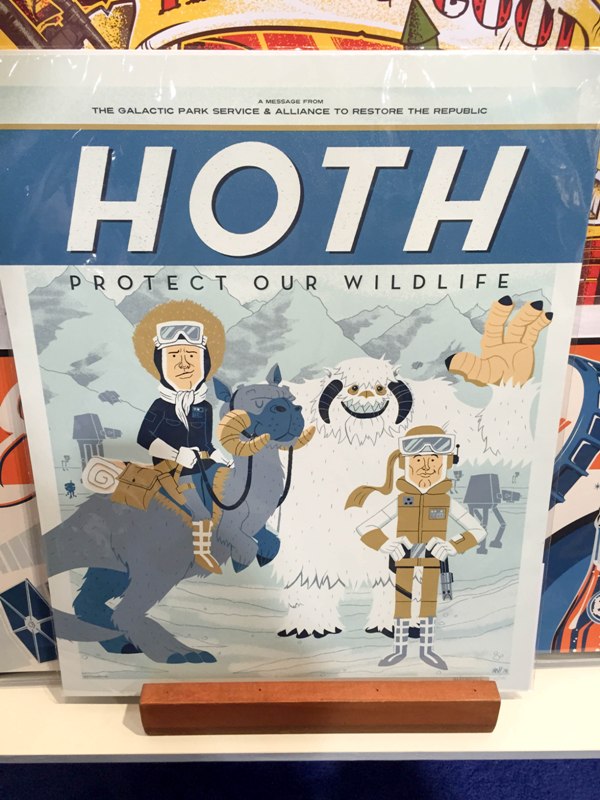 Meeting Leslie Kay from DisneyBound …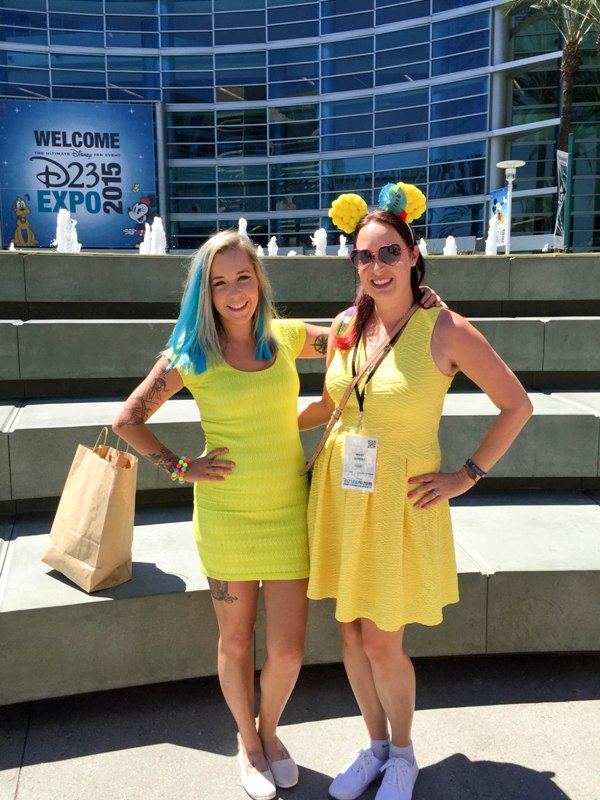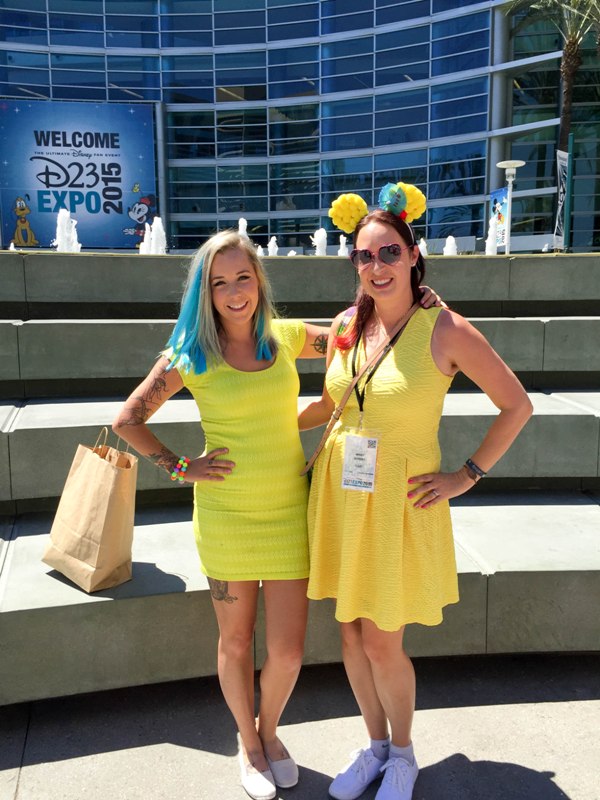 Learning about the new Star Wars Land coming to Disneyland and Disney's Hollywood Studios …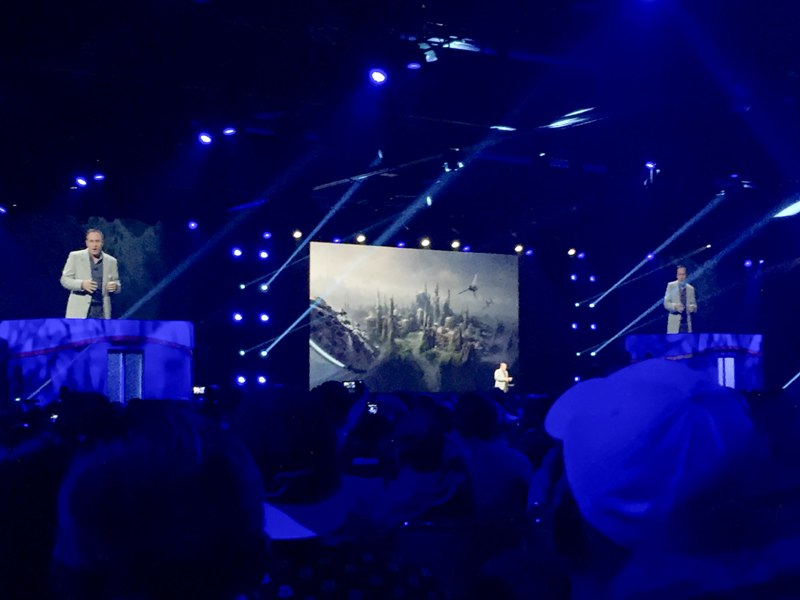 This really cute Tink cut-out top and bag …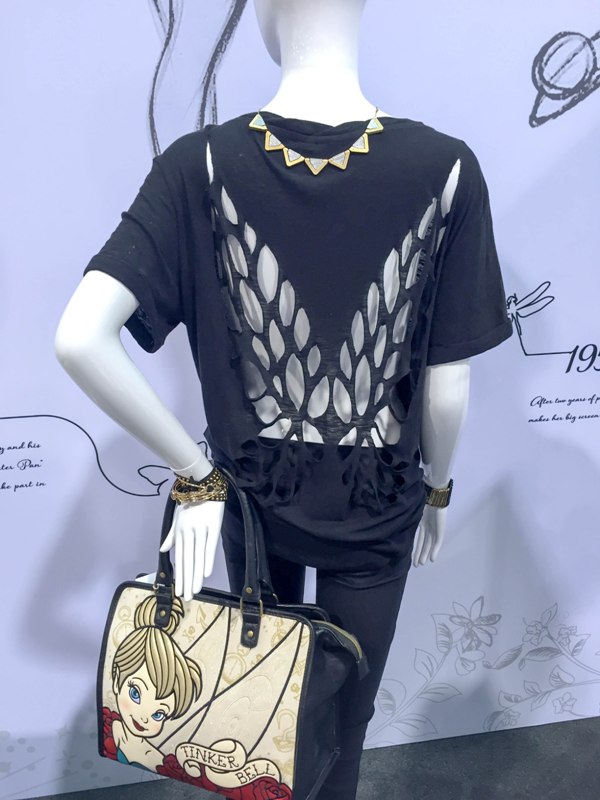 This archive photo of Goofy wearing an afro …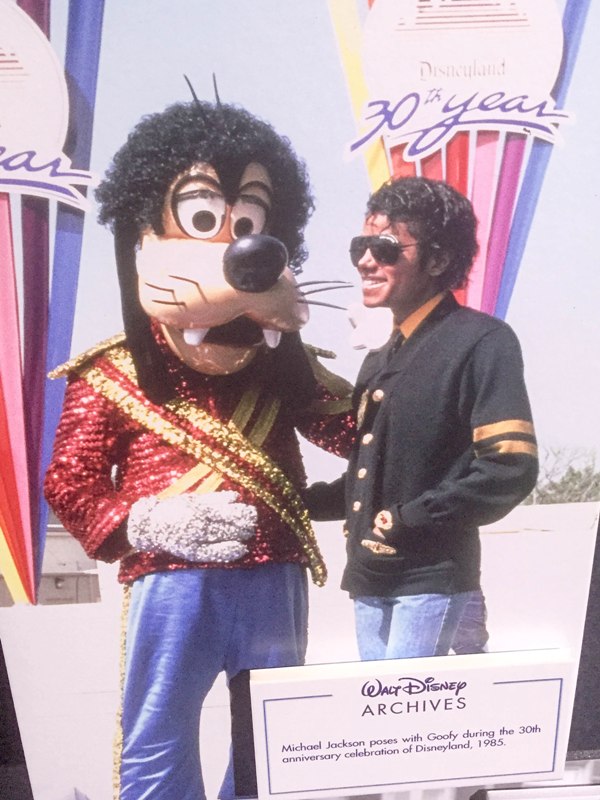 Seeing my old pal Harold again …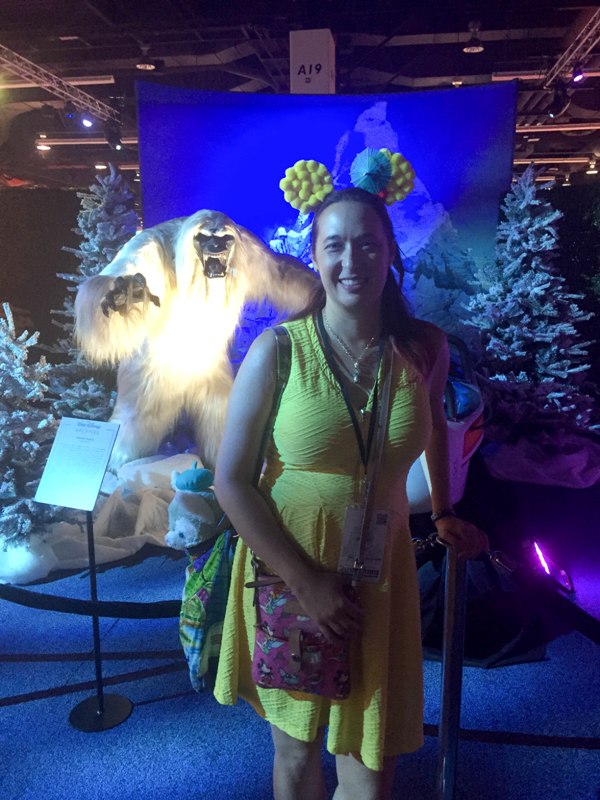 Hanging out with WALL-E (he moved and made sounds and EVERYTHING!) …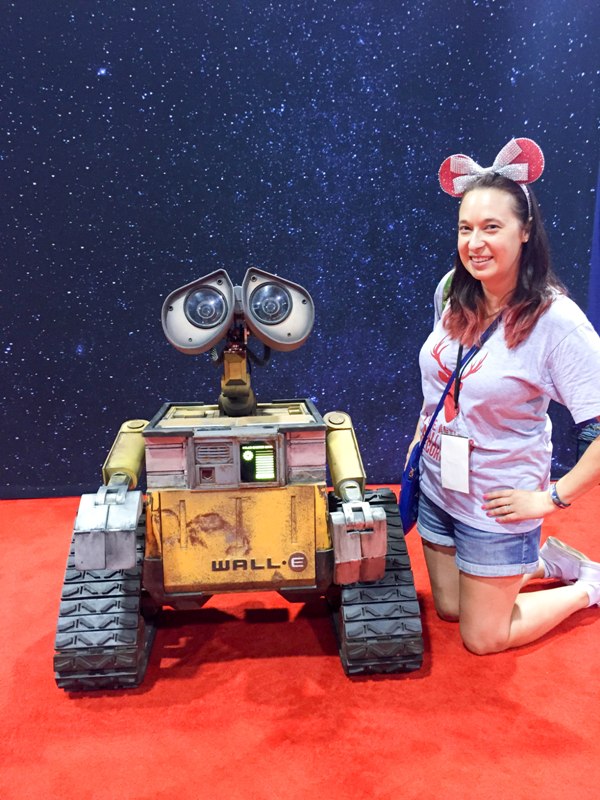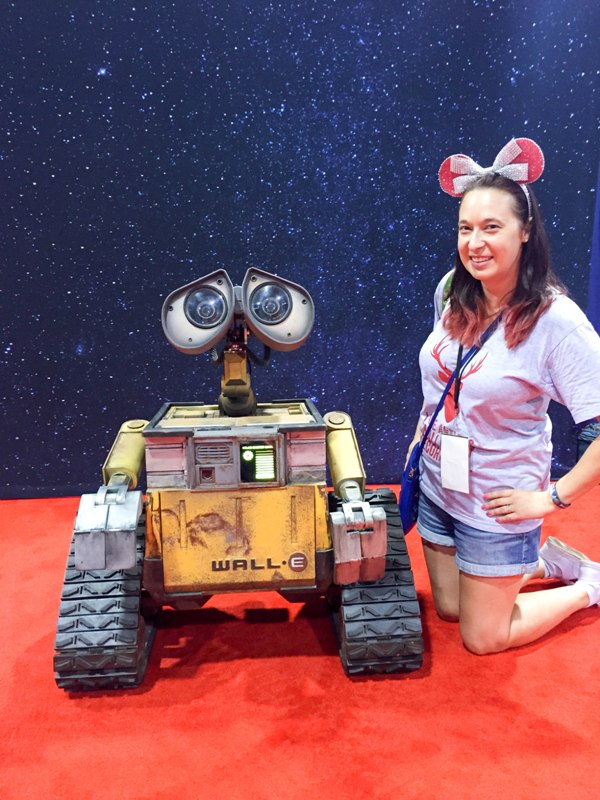 These Minnie Mouse inspired temp tattoos and nail art from Tattoo Junkie (included in the photo at the top of the post but I wanted to give you guys a closer look) …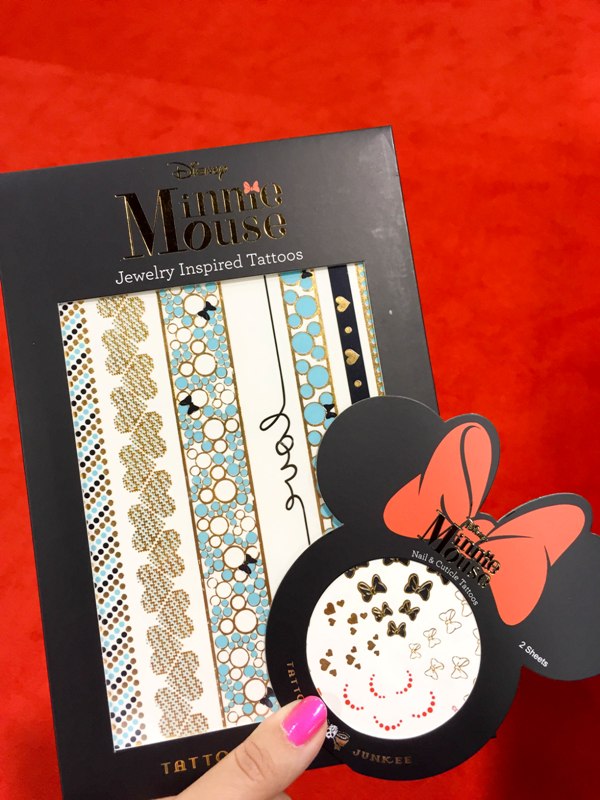 My commissioned Mulan art from Amy Mebberson …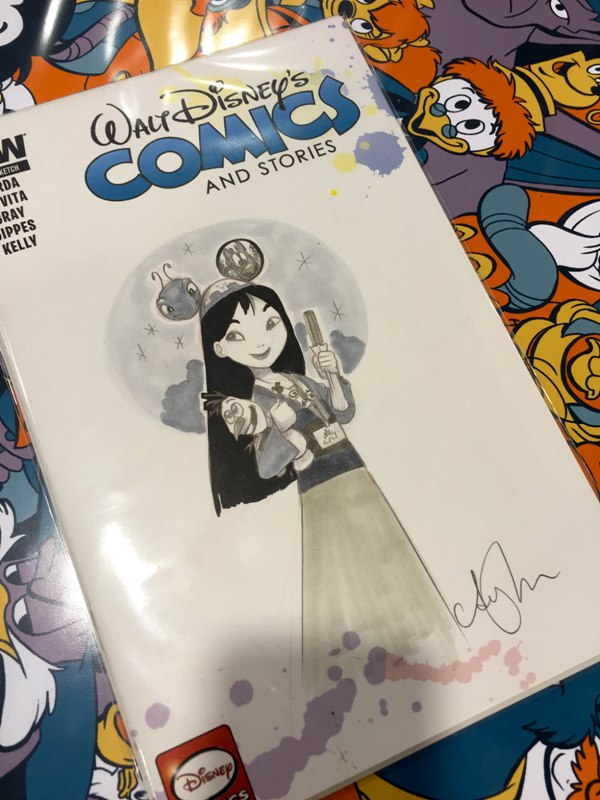 The specialty cocktails at nFUSE bar at the convention center Marriott …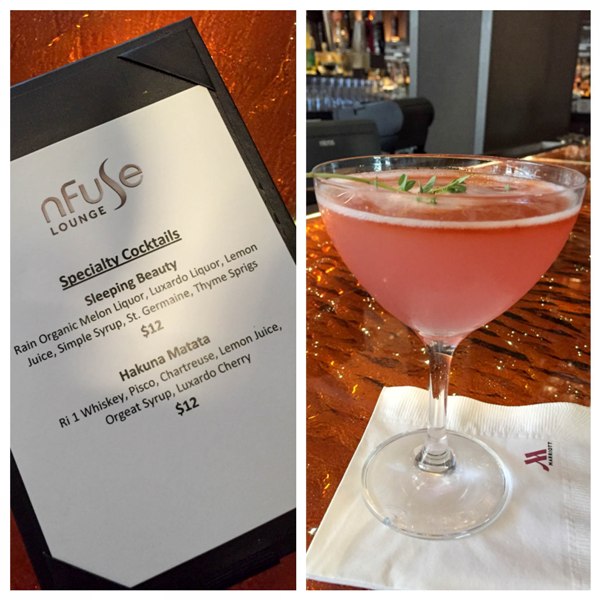 This abstract castle art celebrating 60 years of Disneyland …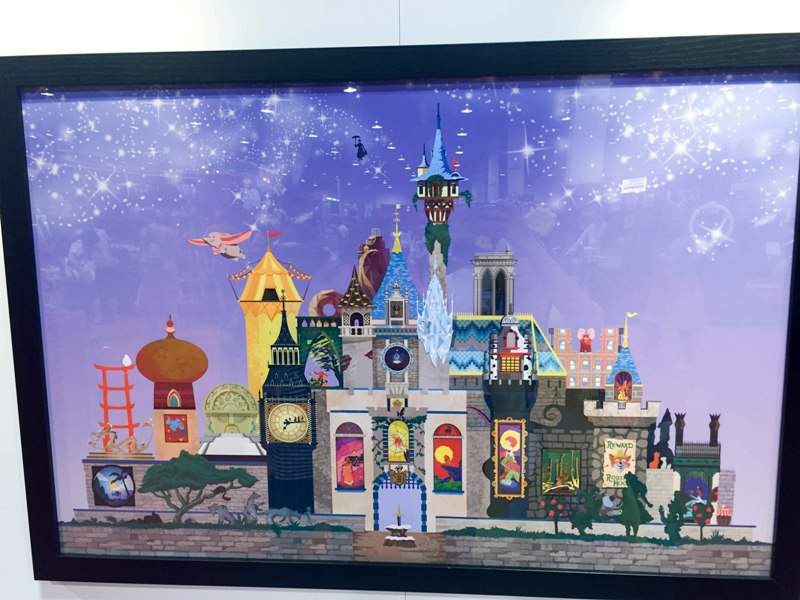 This hyper-real Merida painting …
When Target made me a Jedi Master …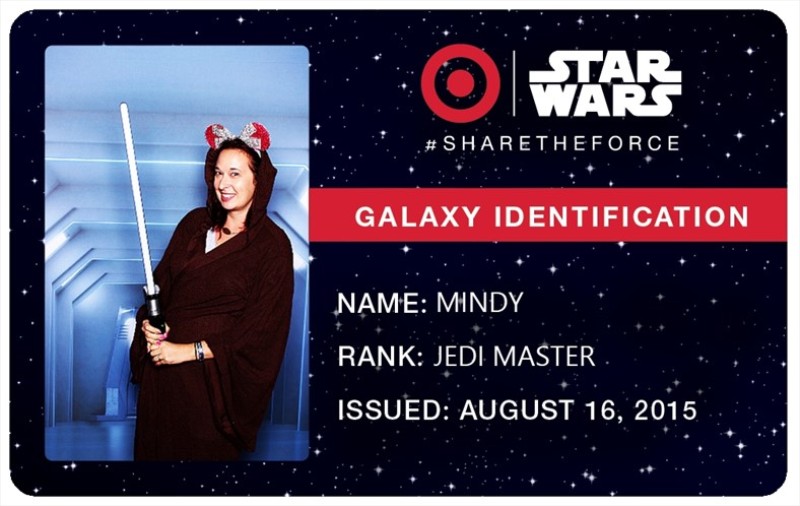 This Star Wars memory wall in the Target pavilion (which was created by artists over the weekend as people dropped off their #ShareTheForce stories) …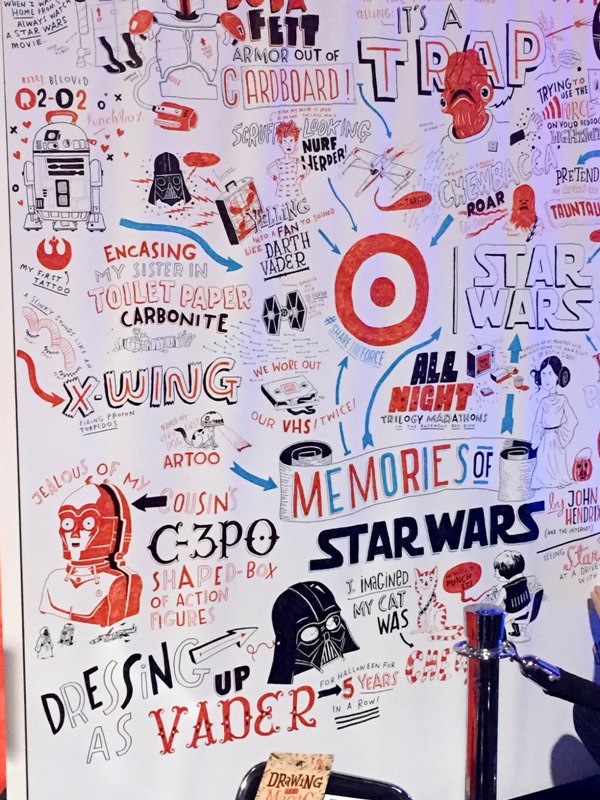 Meeting Miss Mindy (again) and having her sign a litho for me …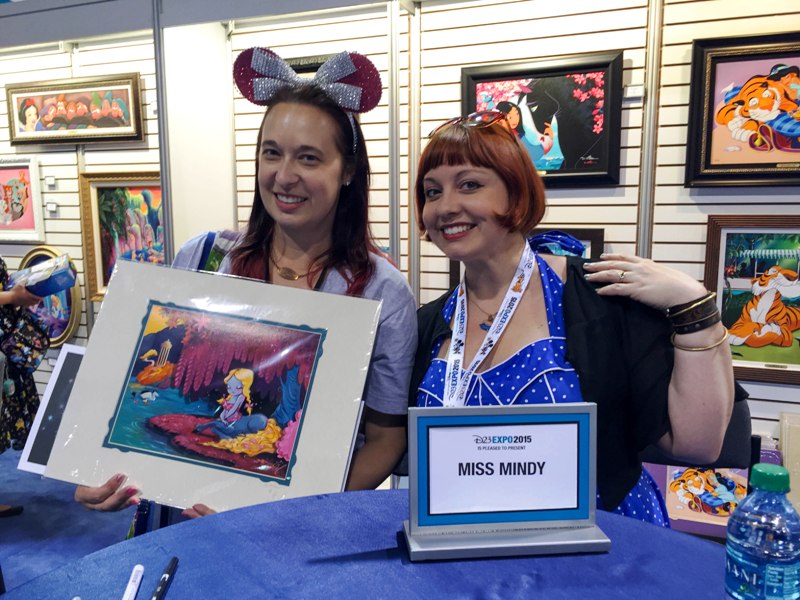 Last but certainly not least, meeting up with many friends, readers, and Disneyland brides!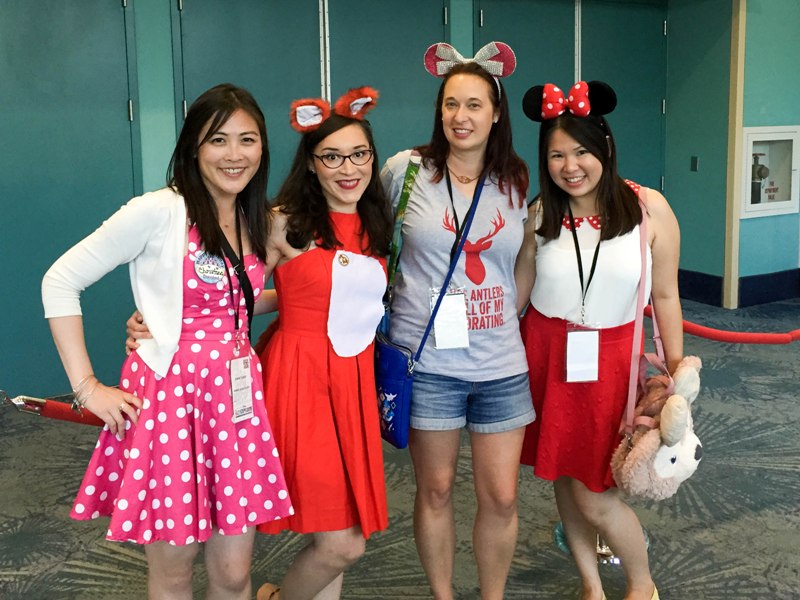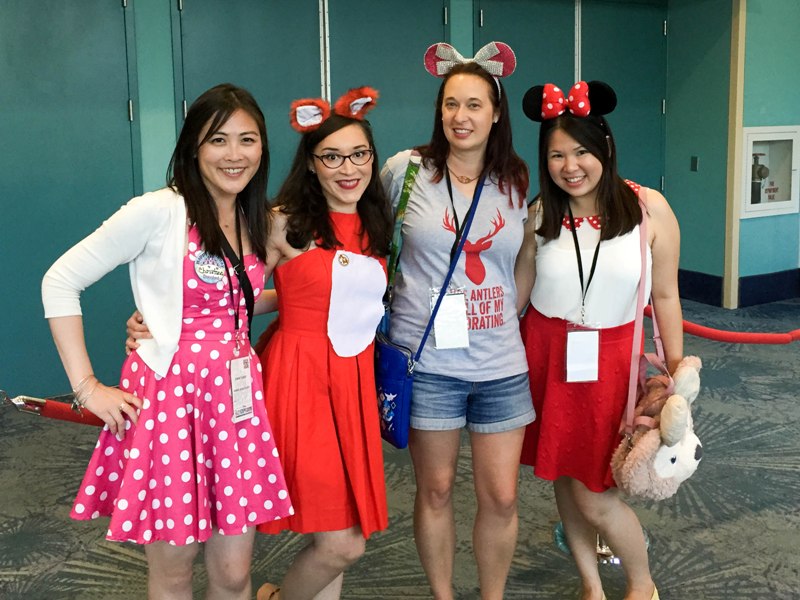 But the most bittersweet part of any D23 Expo is … when it's over. This photo was taken Sunday afternoon just before I walked out the doors. Thank you for another amazing weekend, D23 fan club!