This post contains affiliate links.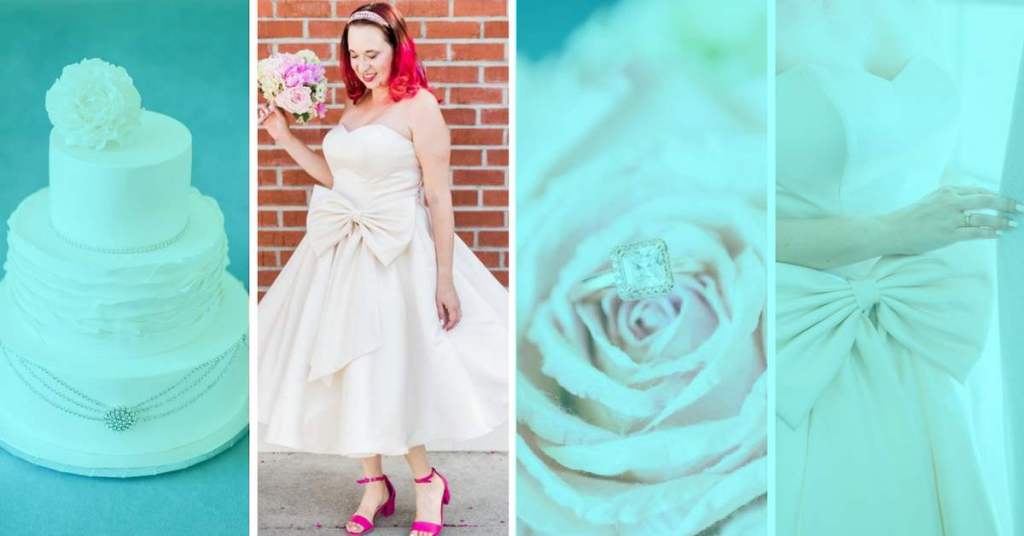 Note: The Practically Perfect Wedding Planning Course is currently being revamped and will be available again soon!
Friends, I finally finished something I've been wanting to do for a long time. I created my own online course.
If you read my blogging reports then you know I've been teasing about this for a while. The path to getting this course created was long and rocky, so I thought I'd share my experience for anyone who might be contemplating creating their own course.
(But the TL;DR version is: DO IT!)
About a year ago I decided I wanted to create a course, so I signed up for the Teachable platform. I spent about a week watching Teachable training videos and then created a small free course to give away to new Joy Social email subscribers. (For those who don't know me very well, I have a side business called Joy Social where I teach Social Media Strategy.) This freebie course consisted of three 10 minute Powerpoint presentations, which I then screen-recorded and provided voice over. Creating this small course took WEEKS, mostly because video editing and techy stuff has never been my thing. But this was a great way to get my feet wet with course creation before creating something I would offer for sale.
From here I started brainstorming what kind of paid course I could create for my Joy Social clients, but before I could land on a topic, a different opportunity came up.
Early in 2017 I took a Facebook Growth strategies course (<—- my affiliate link) that really helped me, so i became an>gasp – me talking to the camera! And while it took me several days to put this companion course together, I had already learned so much from creating my first course, so creating this new one was much easier! Since then I've promoted this course during two launches and have earned over $2000 with it, more than covering my monthly Teachable fee for the past year.
So once this companion course was completed, I turned my attention back to the new Joy Social course I wanted to create. But, after several brainstorming sessions by myself and with friends, I couldn't stop thinking about my first love – weddings.
I've always loved weddings, and my online business started with weddings, and weddings are still my favorite topic. I love talking Social Media Strategy, but my heart absolutely sings when I get a "thank you" email from a bride who found my blog or my Facebook group or a YouTube video which helped them plan their wedding.
I suddenly knew that my first course HAD to be about weddings. Even if it meant my target audience would be much, much smaller than a course about marketing a business on social media. But my blog and business have always been about passion first and profit second. Sure, OF COURSE I want to make money – duh – but if I *JUST* wanted to make money online I could have created a different kind of website, covering topics I didn't care about but were attractive to a wide array of brands, and loaded the thing up with sponsored posts and banner ads. But that never sounded like fun to me.
So, my first course would be about weddings. I briefly entertained the idea of selling a course about getting married at Disneyland but decided I wanted to make the target audience a little more broad. So I went into the wedding Facebook Groups I run and really started paying attention to what brides and grooms were asking. And I started to notice a pattern.
"We just signed the contract with our venue! Now what?!?"
"Our floral proposal came back too high! Where can we cut costs?"
"My bridesmaids aren't helping me."
"Why is wedding photography SO EXPENSIVE?"
"My future sister-in-law-is driving me crazy with her opinions!"
"It's just a week until our wedding and I feel like I'm forgetting something!"
I realized that most bride and grooms need help with two things: Figuring out what to do (and when), and managing expectations. I would say 95% of wedding planning stress comes from having unrealistic expectations about a situation. So, I set out to create a course that helps couples who are just engaged figure it all out. From the first steps, to relaxing on your wedding day, and everything in between.
I finished up the course creation a couple months ago, sold it at a discount for the first round, and gathered feedback from these "legacy" course members. They helped me improve a couple spots, provided testimonials, and I'm so grateful for their help.
And now, Practically Perfect Wedding Planning is an online course that exists. That I created. It's a little crazy, and cool, and terrifying. I hope it helps some people.
Speaking of helping, I have a lot of people to thank. Because you don't create something like this in a bubble.
First off, my husband, who is my #1 supporter in every way, who helped with video troubleshooting and endlessly testing links to see if my uploads worked.
To all members of the wedding Facebook groups who are so willing to support and help each other with their wedding planning – you all inspire me every day.
To the 50 brides-to-be who completed my market research survey – I literally could not have started this without you.
Hope and Lauren, who, despite not currently planning a wedding, agreed to be my very first course students and provided me with invaluable feedback. Thank you ladies!
To my "legacy" course members – When someone is willing to pay you for a product, I don't take that responsibility lightly. Thank you for trusting in me. And thank you for the lovely testimonials.
I also have to give a shout out to some amazing wedding vendors who stepped up and helped me get marketing photos done quickly! Not only did I need these photos for my sales page, it was also fun to pretend be a bride again. I'm sharing a few of my favorite photos below.
Photographer: Julie Shuford Photography
Venue: Wedding Hub LA
Dress, belt, headband: Dolly Couture Bridal
Floral: Lori's Flowers
Cake: Sugar Studio
Photo Booth: Caught Up in the Moment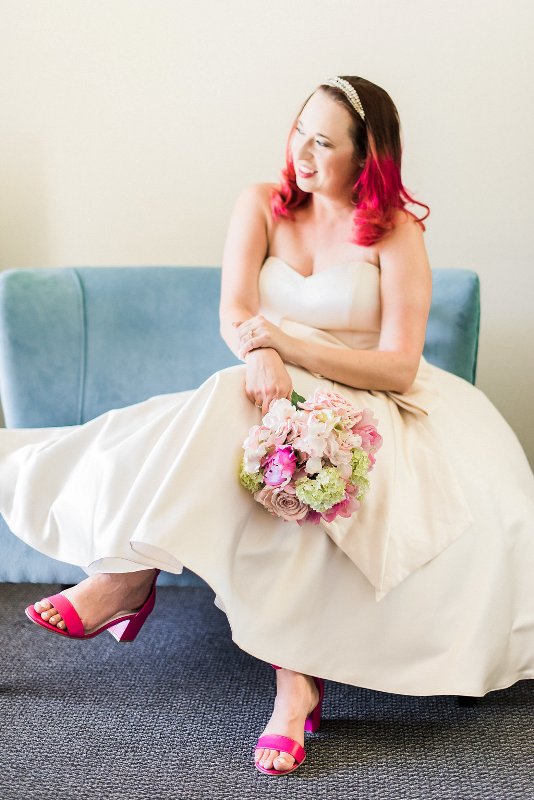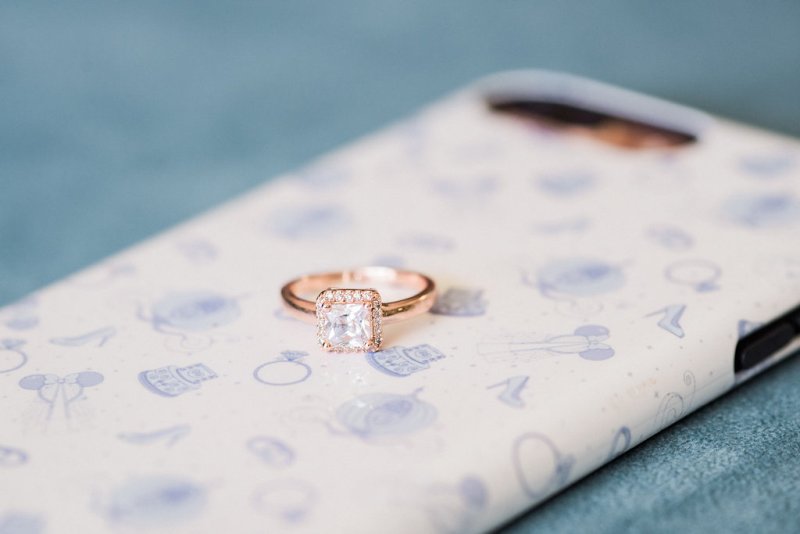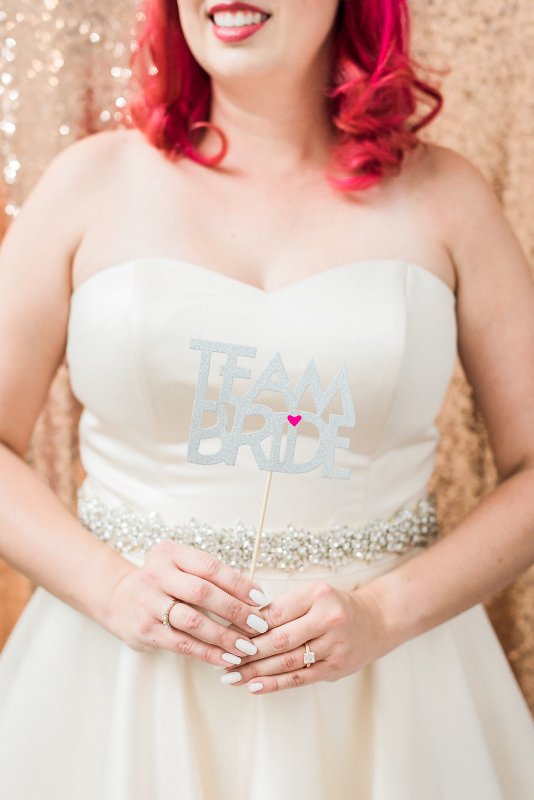 If you want to take a look at the Practically Perfect Wedding Planning sales page, you can do that here.