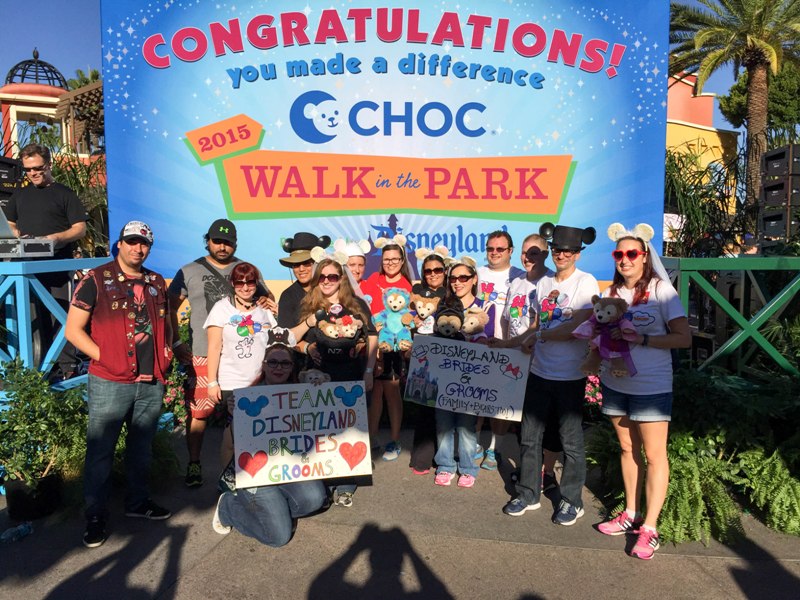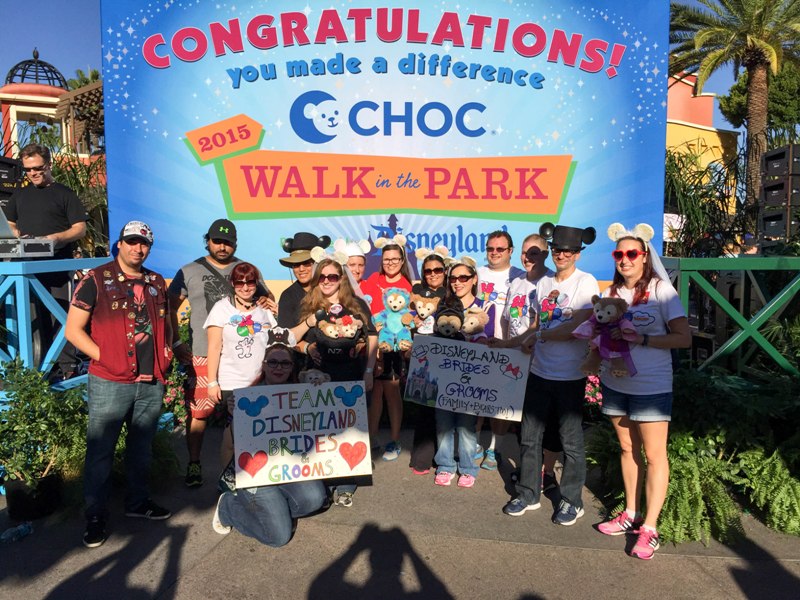 Team Disneyland Brides and Grooms (and Families) had another great time at CHOC Walk in the Park! This was our second year walking and I think I had twice as much fun as the year before, if possible.
This year our team raised $2220, which means we surpassed our team goal of $2000! I'm so proud of our team for not only raising the funds, but waking up before the sun and walking three miles for this really great cause.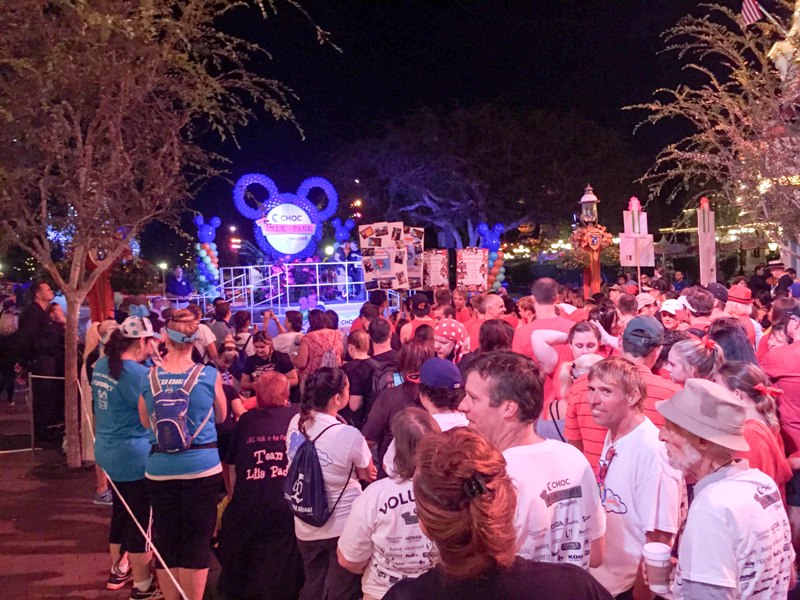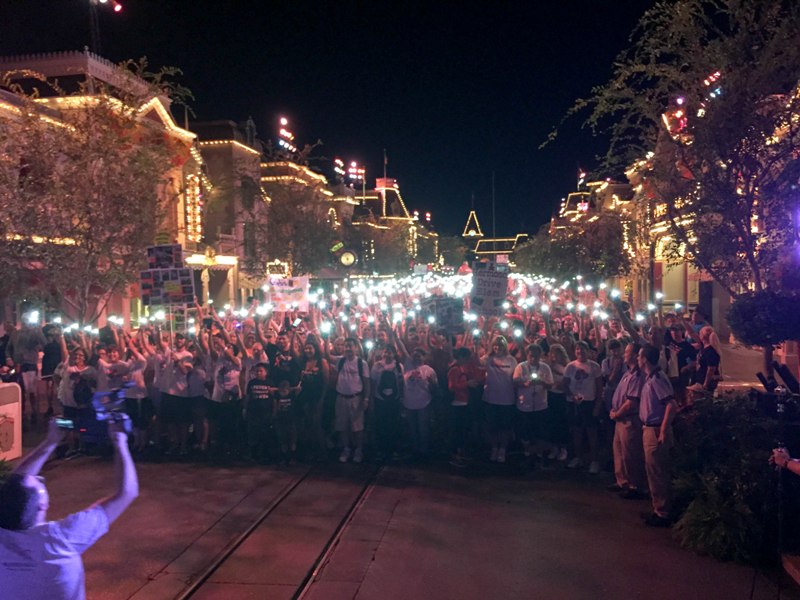 CHOC Walk in the Park starts bright and early, with the opening ceremonies at 6:15am. This year Mickey and Minnie were on hand to help present a check for $250,000, donated by Disney to CHOC for their mental health initiative. Thank you Disney for recognizing and supporting this very important cause!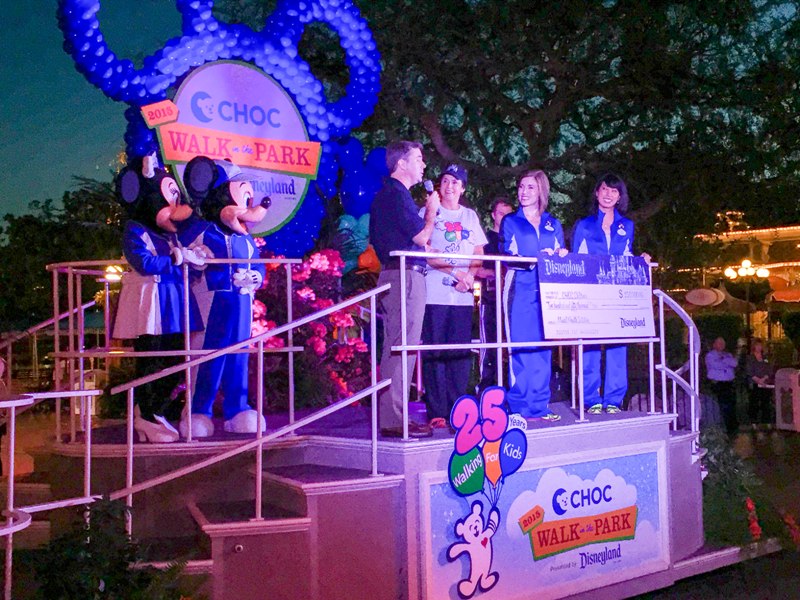 At 6:30am, the walk began!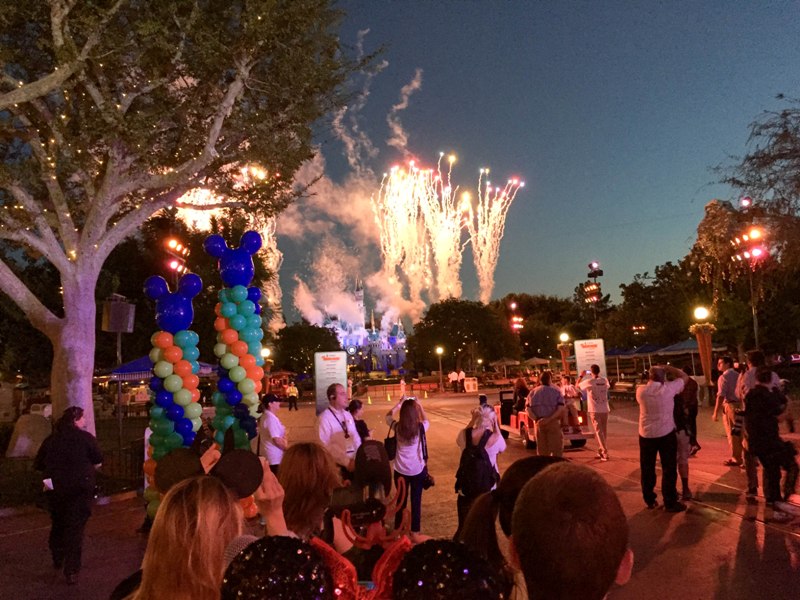 This year we made a sign, identifying ourselves as Team Disneyland Brides and Grooms! The announcer said, "Wait … that's a thing?" He was a little confuzzled but that's okay! Next year he will remember us.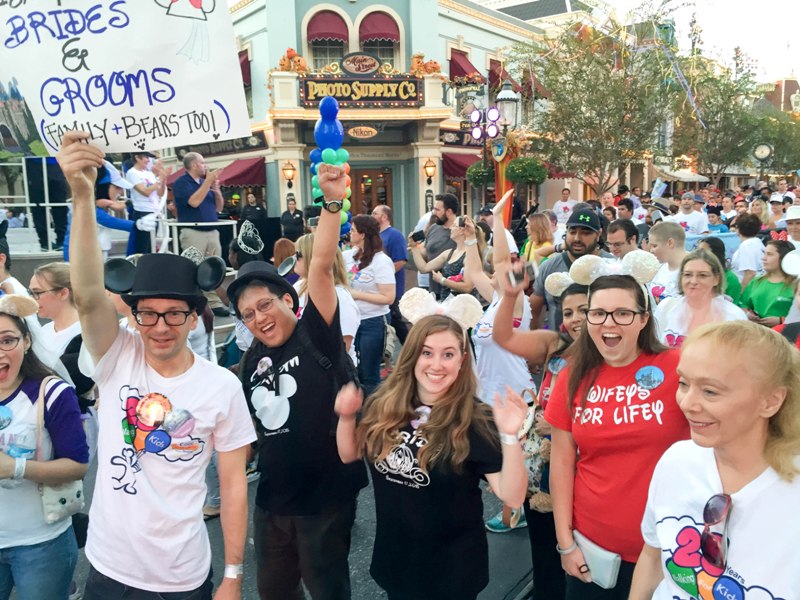 We also had quite the impressive collection of Duffys and Shellie Mays!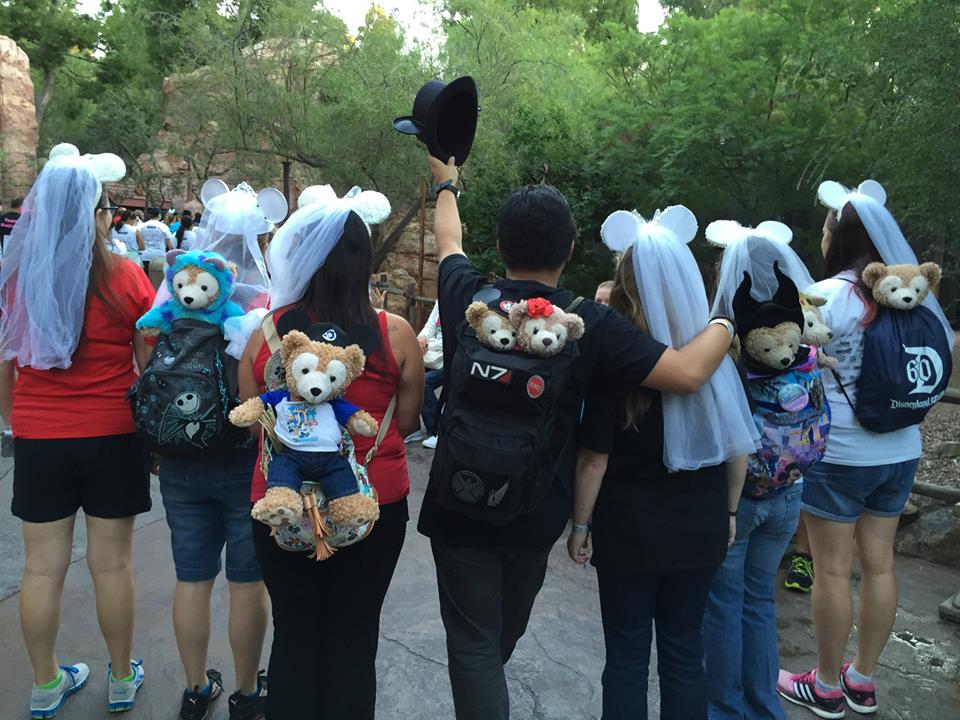 Last year our group got separated pretty quickly so we decided to take a photo right at the beginning, by the castle (and we had already unfortunately lost someone just walking between Main Street USA and the castle! It's SO crowded).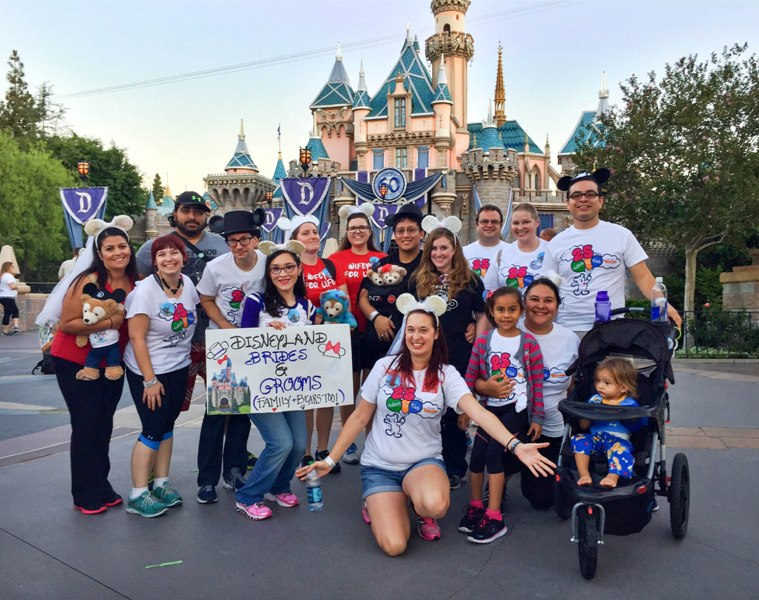 We didn't stop for as many character photos this year because it was just SO hot, but I took some pictures from afar. I was bummed the princesses were not out for meet and greets this year but I loved seeing them on the carousel.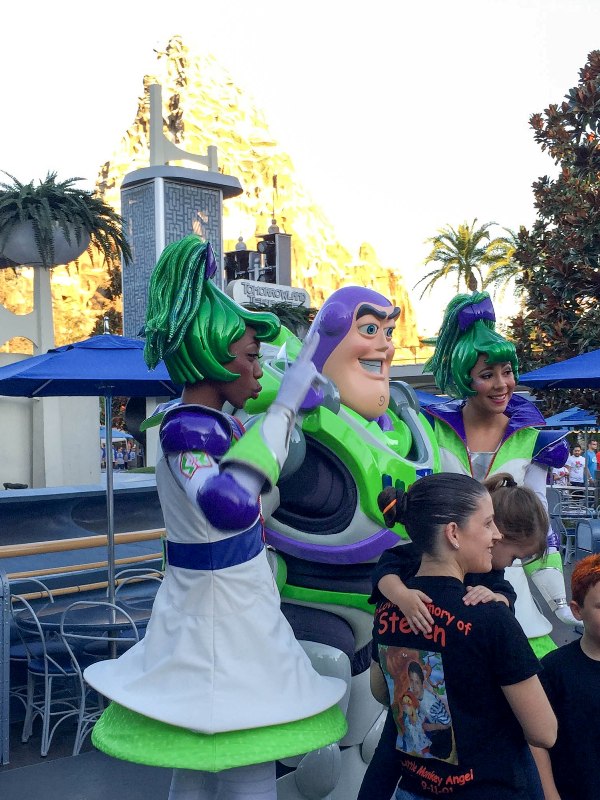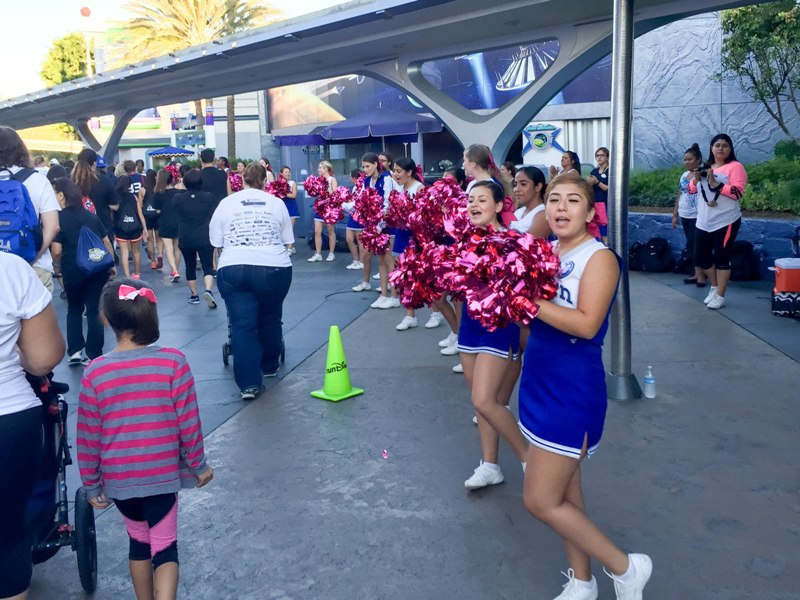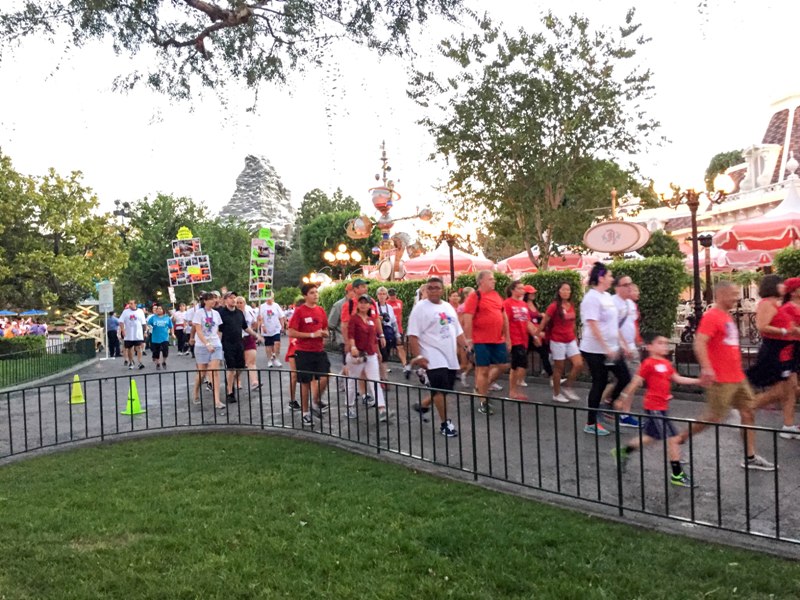 Soon we crossed into Disney California Adventure where we were greeted by the Red Line Trolley and the Newsboys.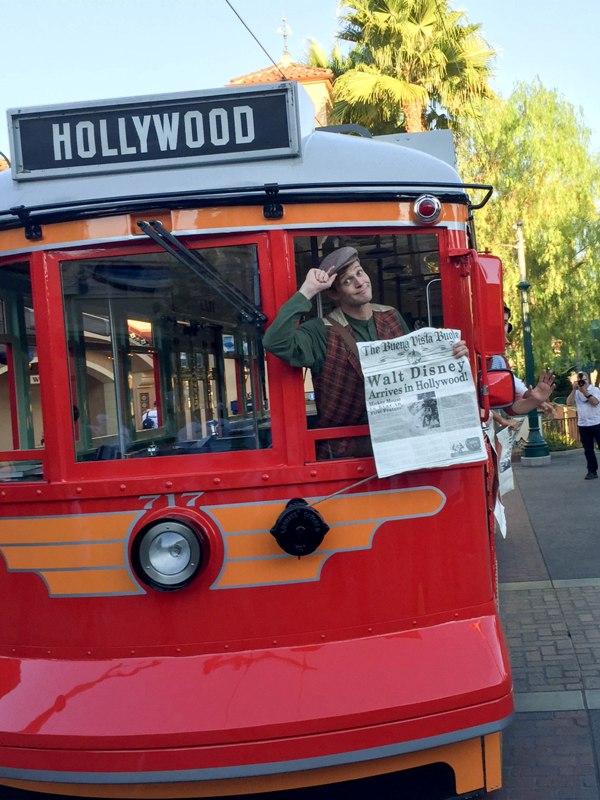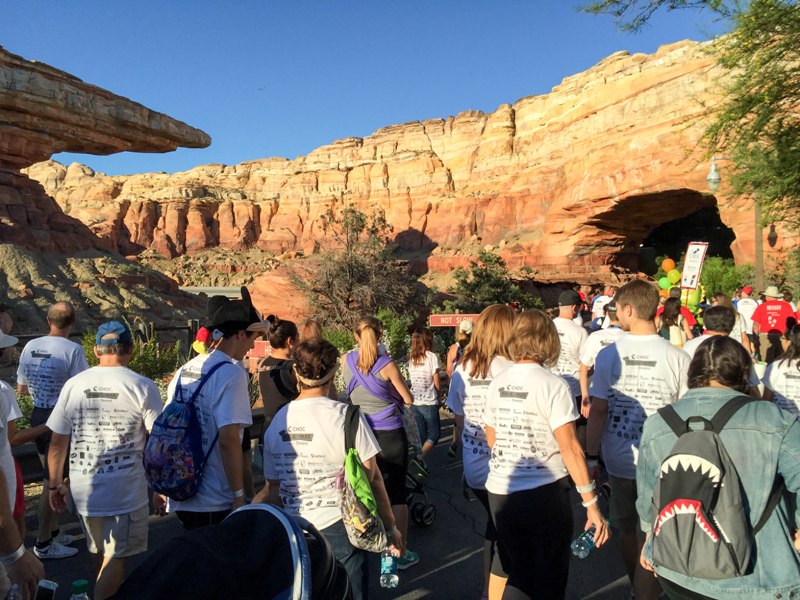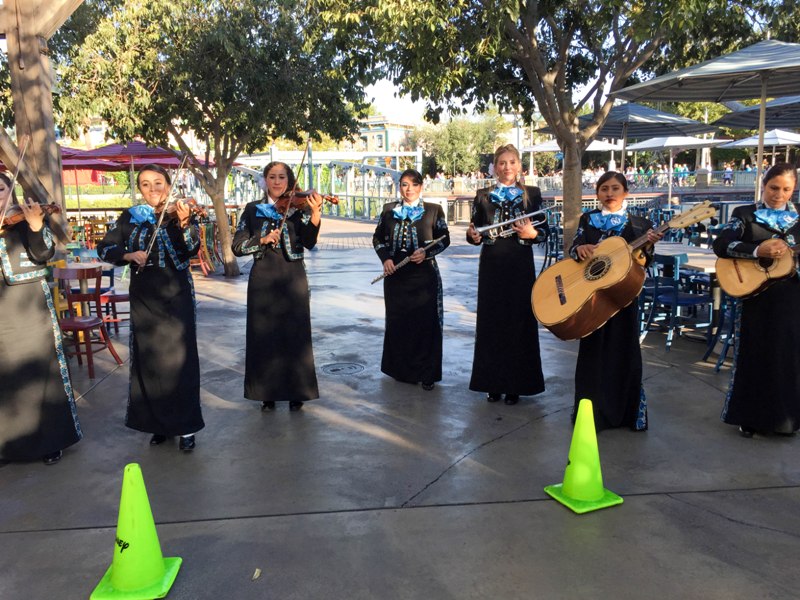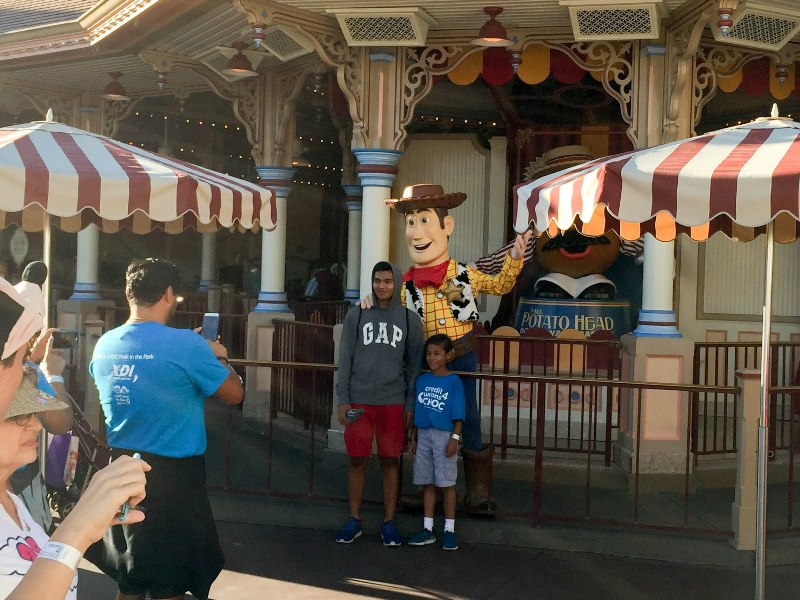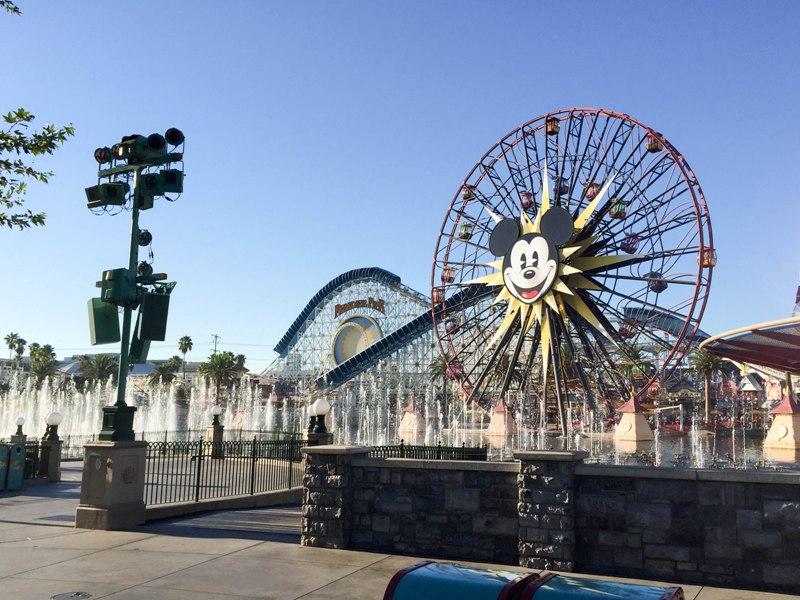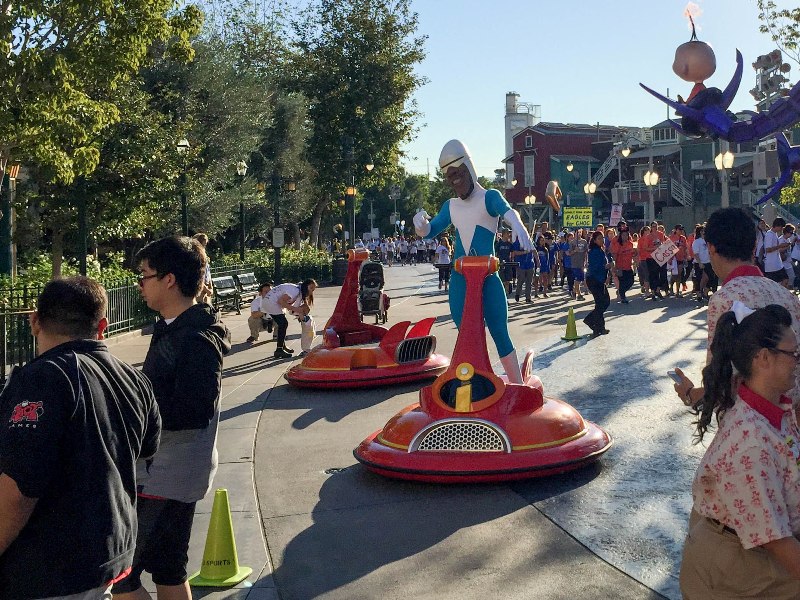 One photo opportunity we just HAD to stop for was this one with the Genie at the Hyperion Theater. Everyone in our group agrees, we will miss the Aladdin show!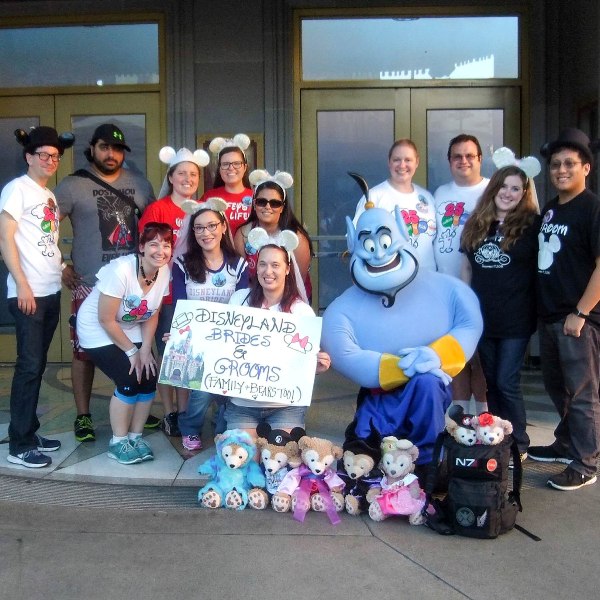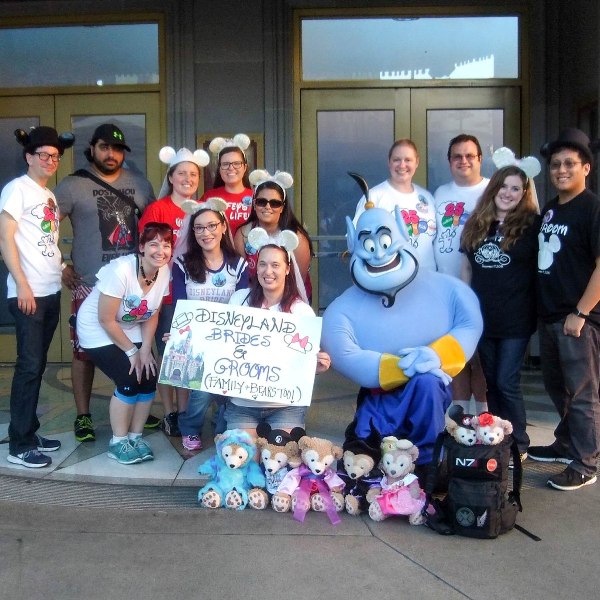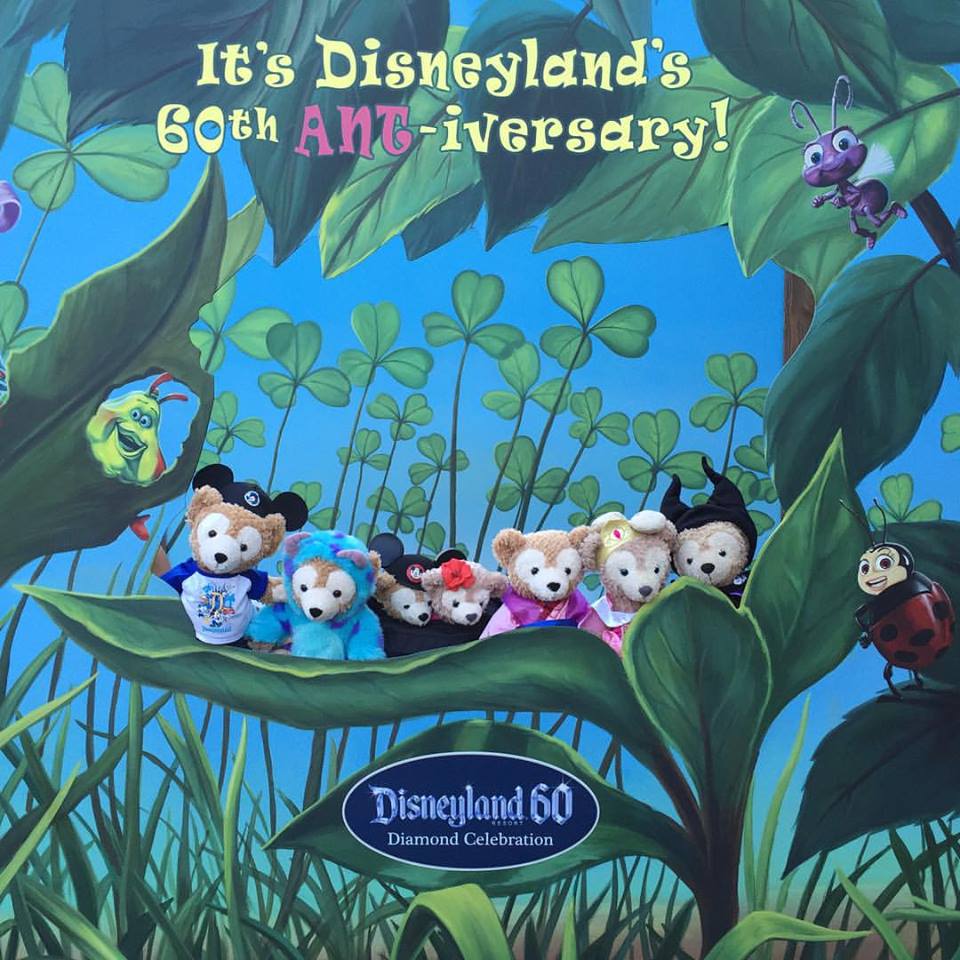 We were literally cheered to the finish during the final stretch in Downtown Disney. Thank you Nadia and Danny for coming out and waiting in the sun to cheer us on!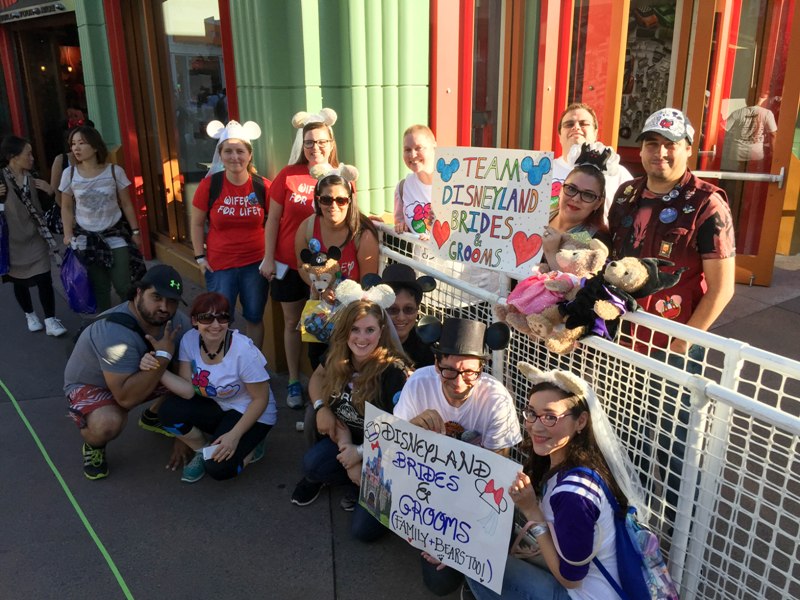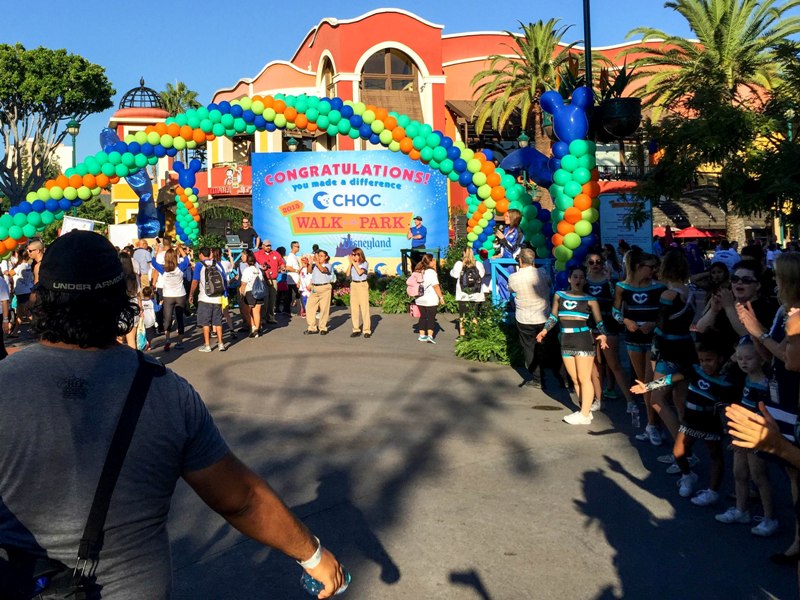 I want to again thank the Disneyland Brides and Grooms (and Family) team members for your participation this year, and a big thank you to everyone who donated to the CHOC Walk.
If you want to participate in next year's CHOC Walk with us, keep an eye on my Facebook page for an announcement!