It's always an honor to attend a Disneyland wedding, and being a guest at Andrea and Ryan's lovely Beauty and the Beast inspired wedding earlier this month was no exception! I met Andrea through our Weddings at Disneyland Facebook group and it was so fun to see all of her ideas and her planning come to life.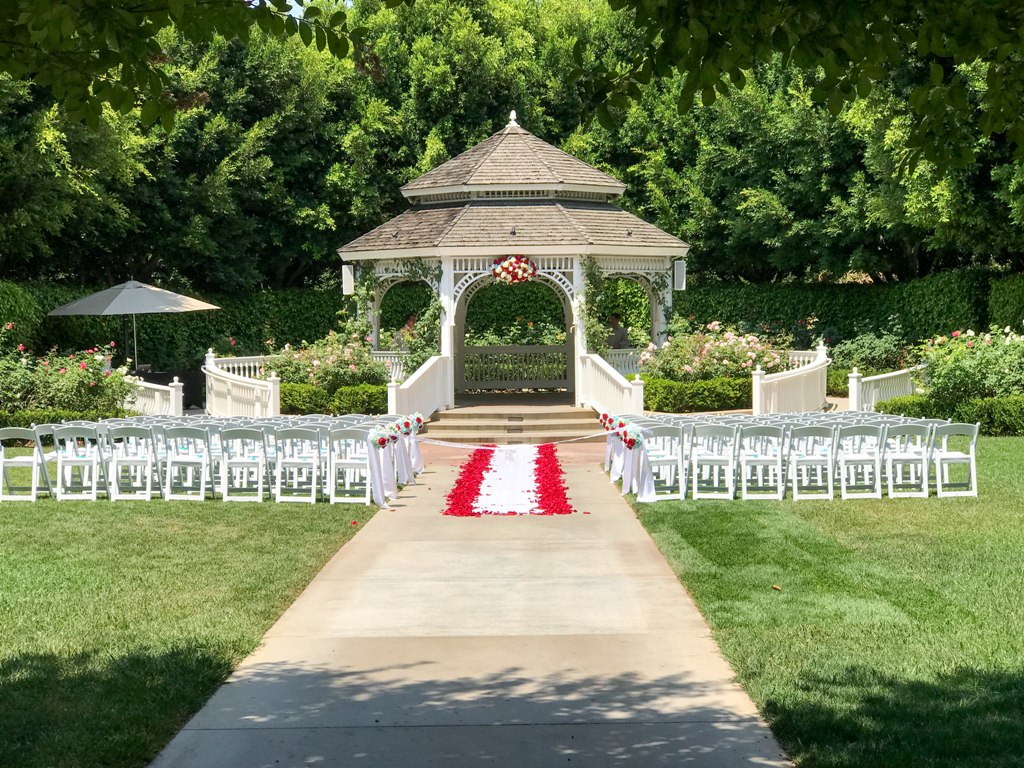 The wedding was held on a sunny day in July. Luckily it was not too hot, and luckily there was no rain in the forecast, like there was for Sylvia and Jeff's July wedding two years ago! For the 11:30am ceremony at the Rose Court Garden, the couple provided these DIY programs which doubled as fans, and they really came in handy!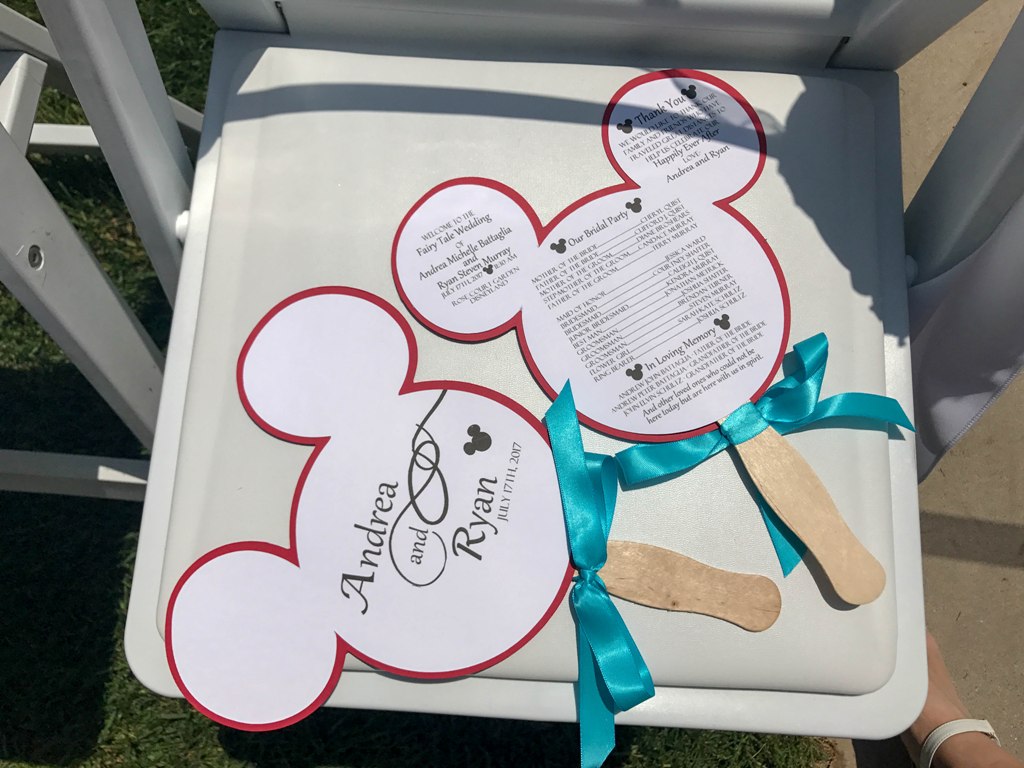 Here is a feeble attempt at getting creative with my photography.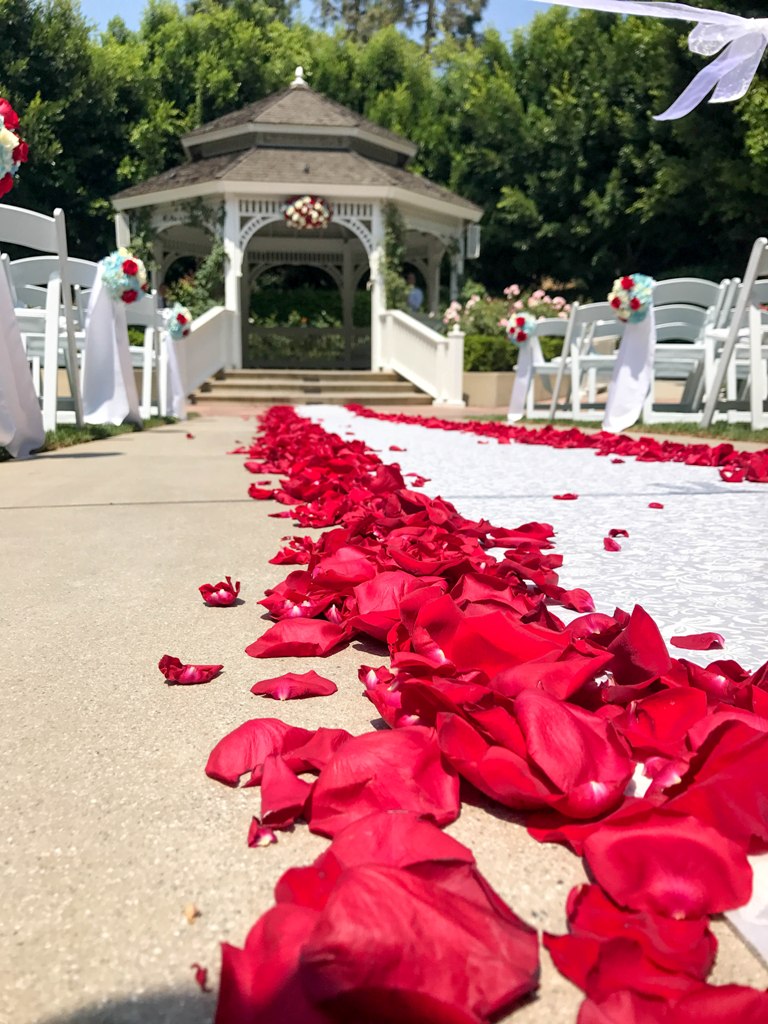 Everyone enjoyed seeing the couple's little service dog participate in the ceremony. Such a cutie! Also, the bridesmaids held single red roses, a beautiful and simple way to save a little money on flowers!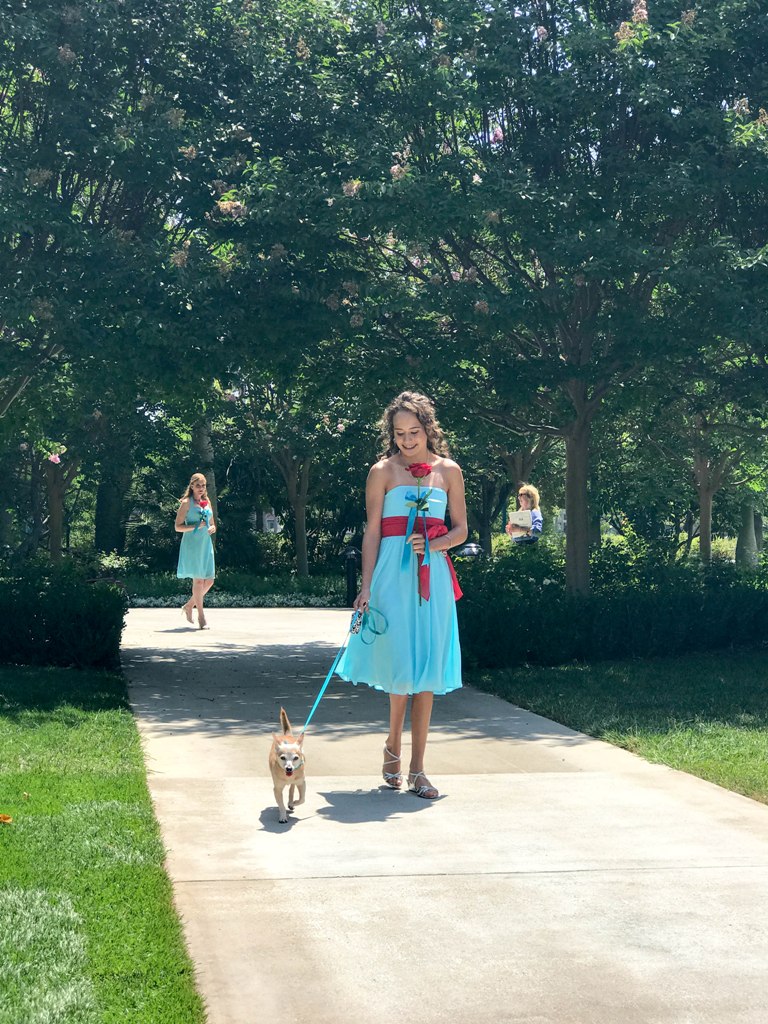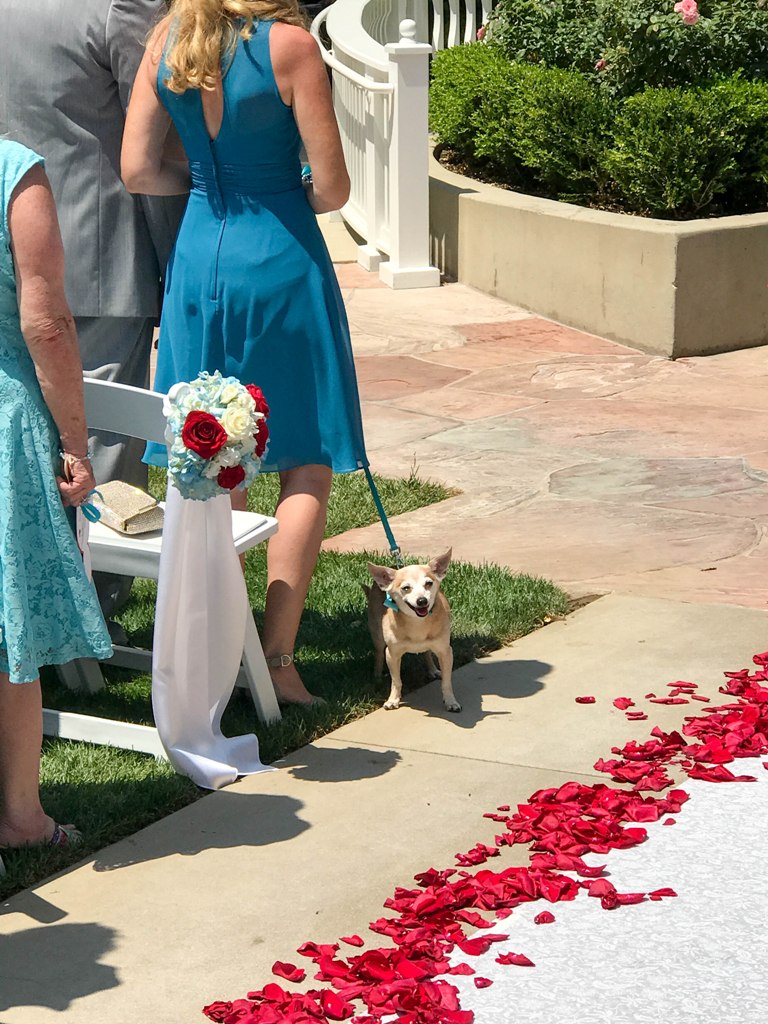 The color palette was red and Tiffany blue, which really complimented the Beauty and the Beast touches throughout the wedding. Andrea even wore the Belle dress from Alfred Angelo.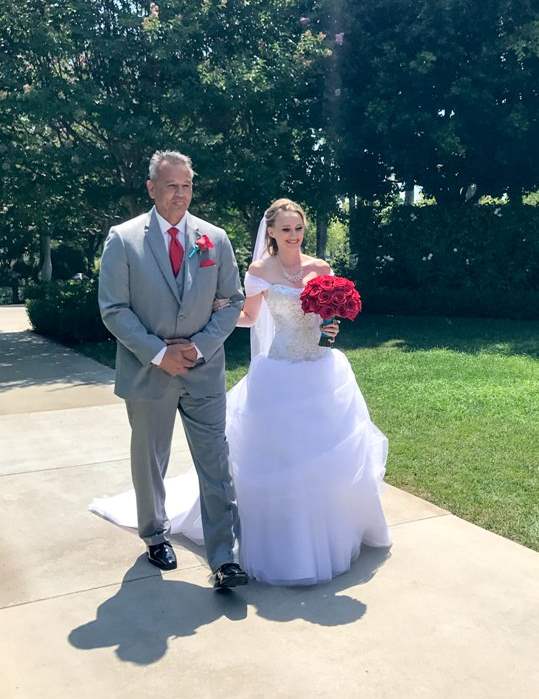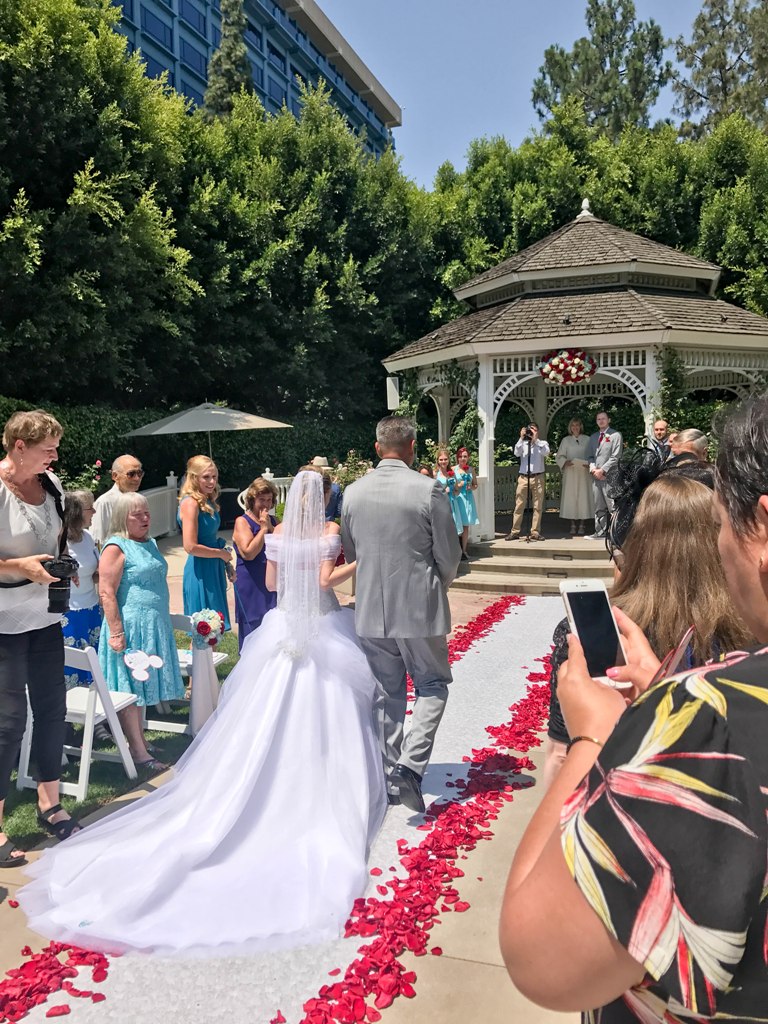 Rev Carolyn was the officiant; it's very easy to see why she's on the DFTW preferred vendor list! Her ceremonies are always very heartfelt and enjoyable.
After a lovely ceremony, we were directed to the pre-reception at the Adventure Lawn. Passed appetizers included shrimp cocktail and buffalo chicken tarts.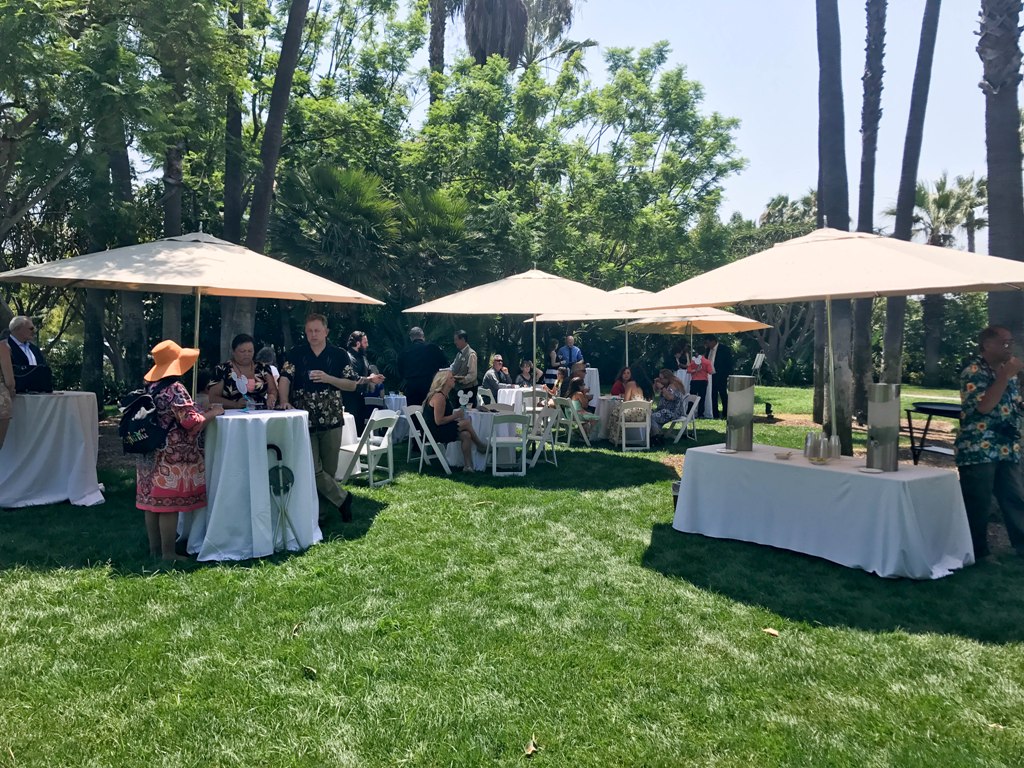 The reception was in Sleeping Beauty Pavilion. This was the first time I'd ever seen a head table set up in this room. It looks great with the elevated sweetheart table!
The bride's dad made the enchanted rose centerpieces! They even light up. He did a great job! They were perfect for the theme.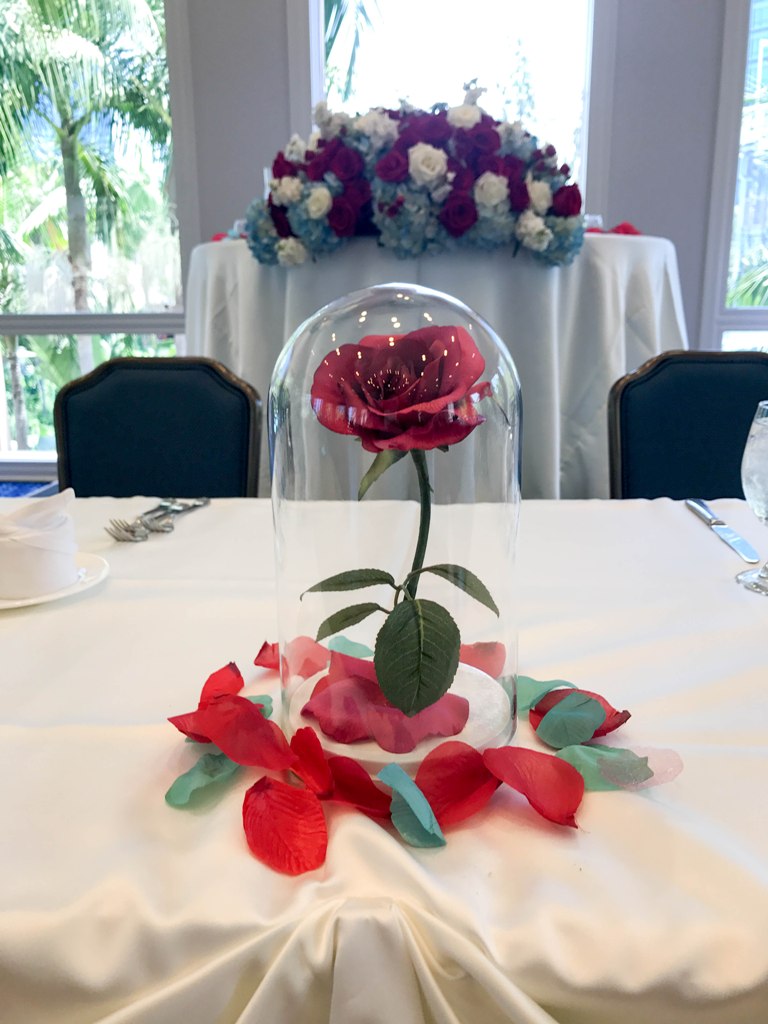 It's always nice to see Martin, one of my favorite Disneyland event bartenders! The man makes a great Cosmo.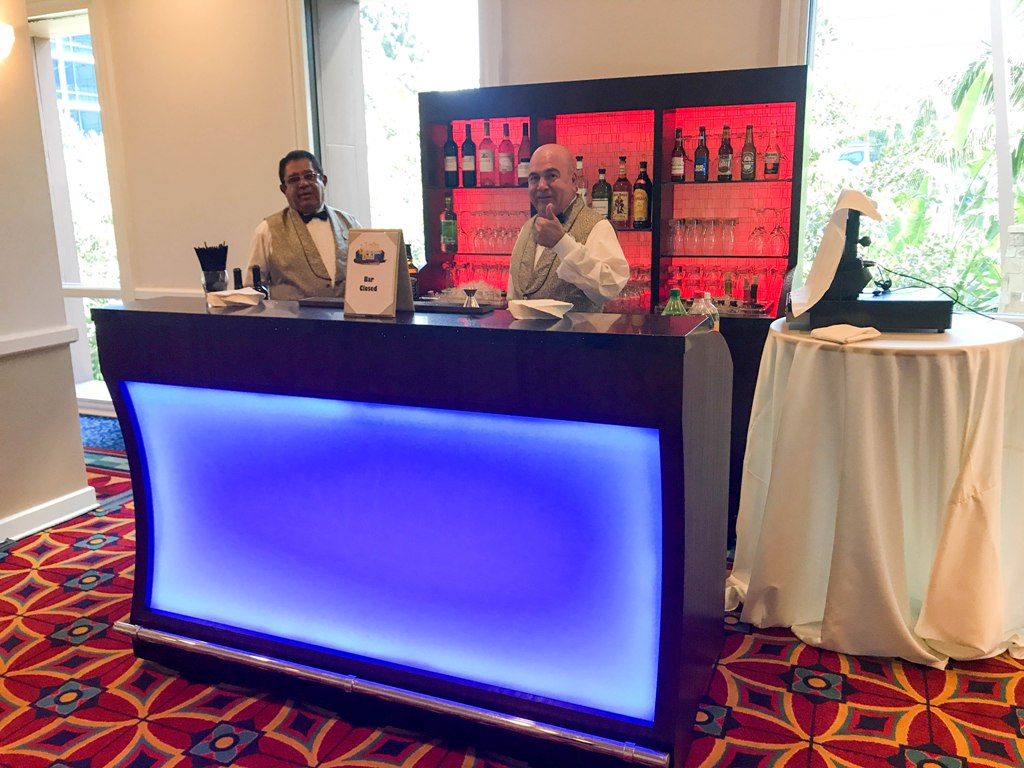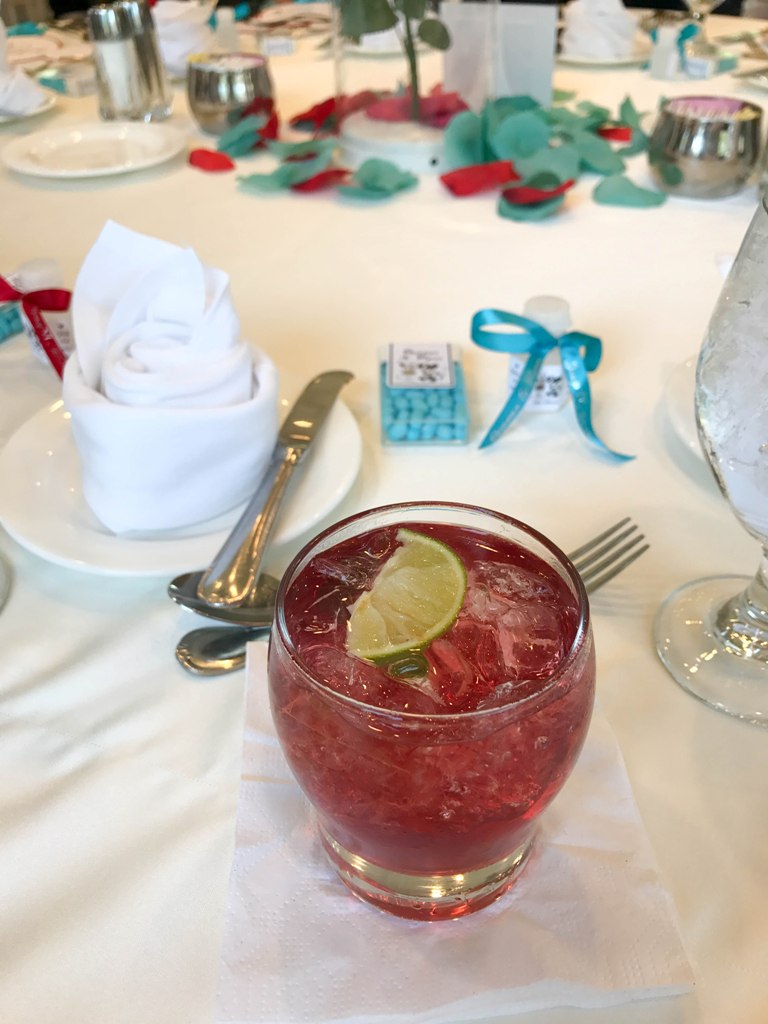 It's also always great to see Matt Nasby from Bouquet Sound behind the DJ booth. I know it's going to be a great party if Matt is involved!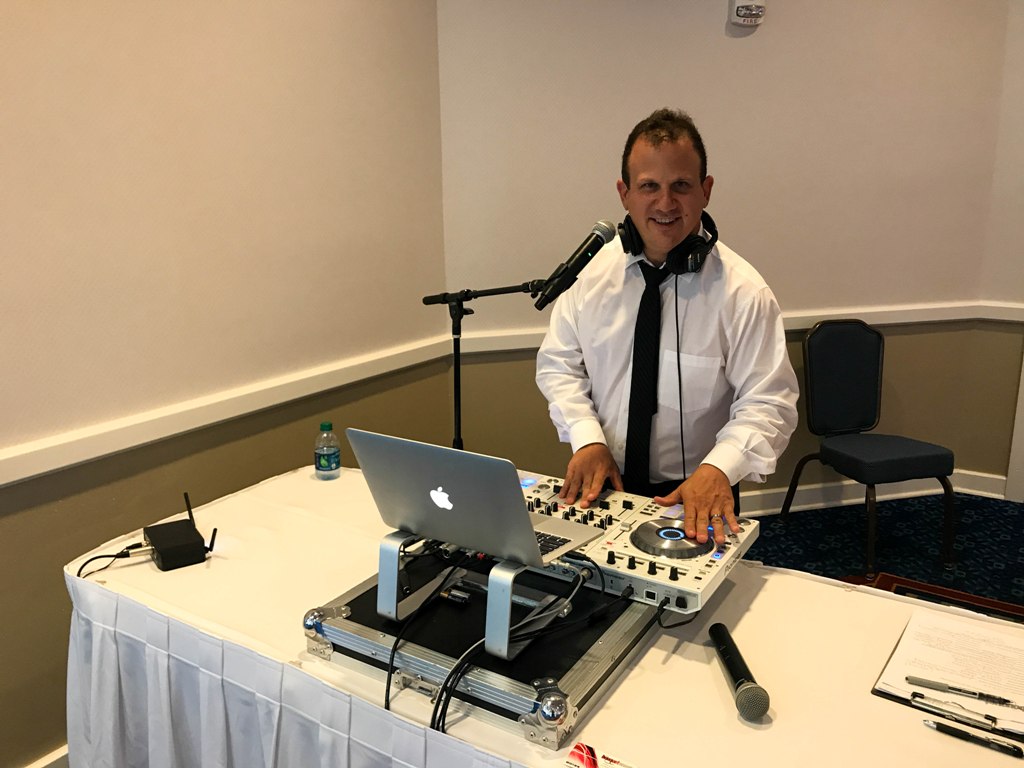 Andrea and Ryan did a sweet first dance, followed by a Father-Daughter, Father-Daughter dance.
For lunch they served a buffet with several yummy options!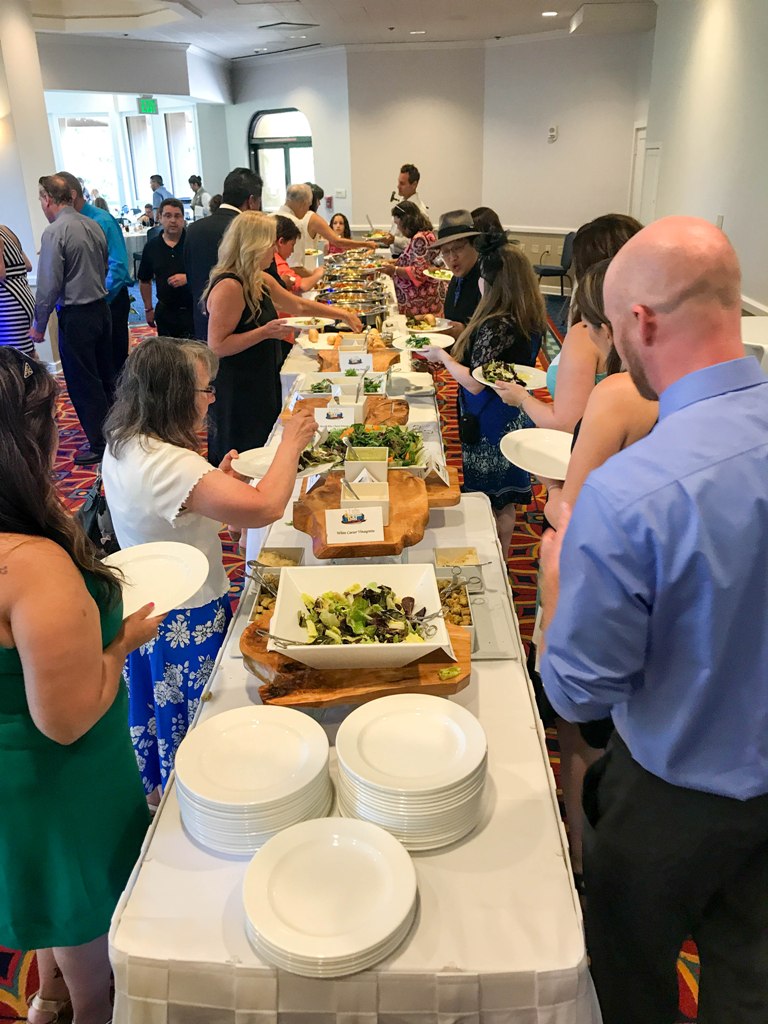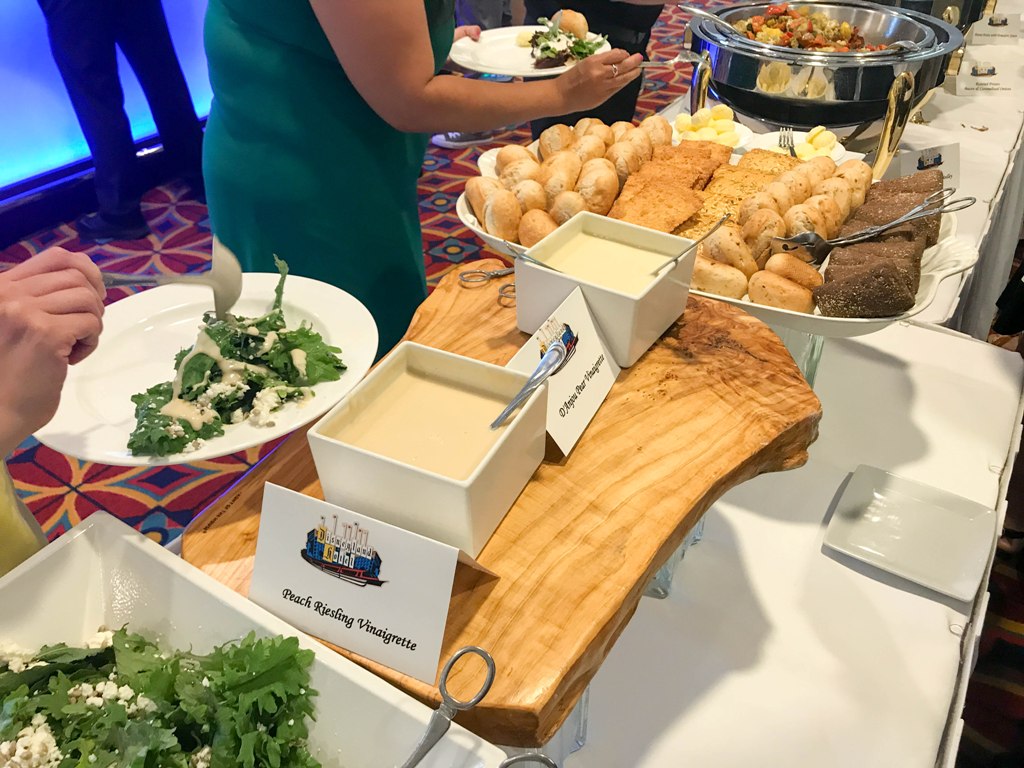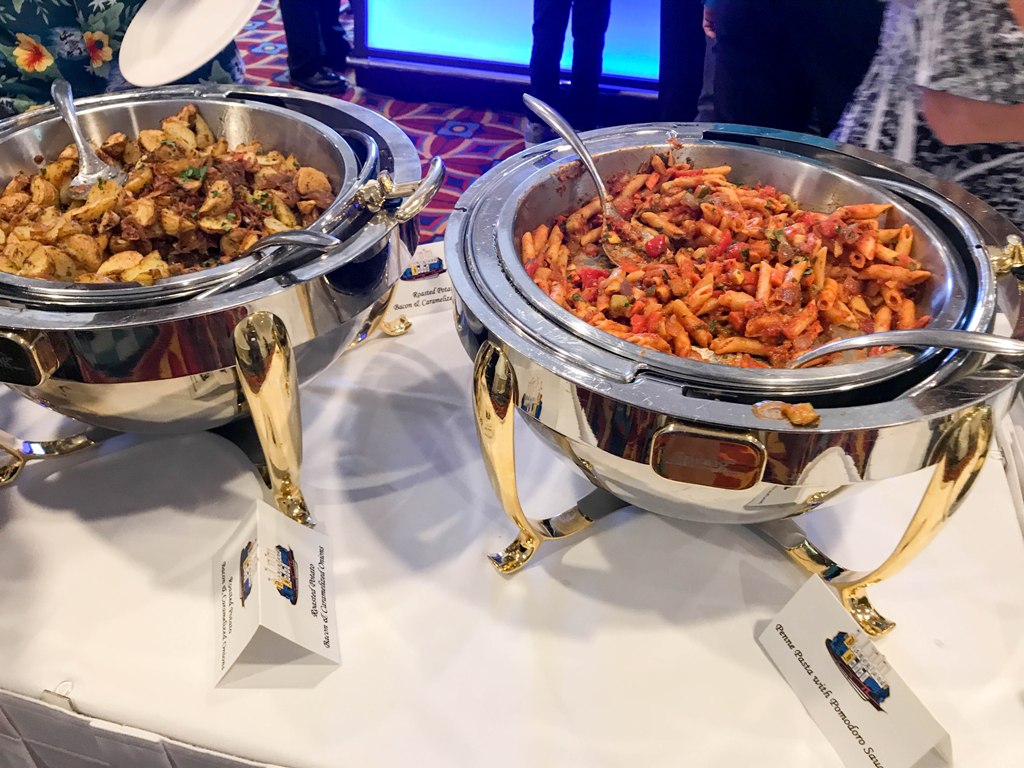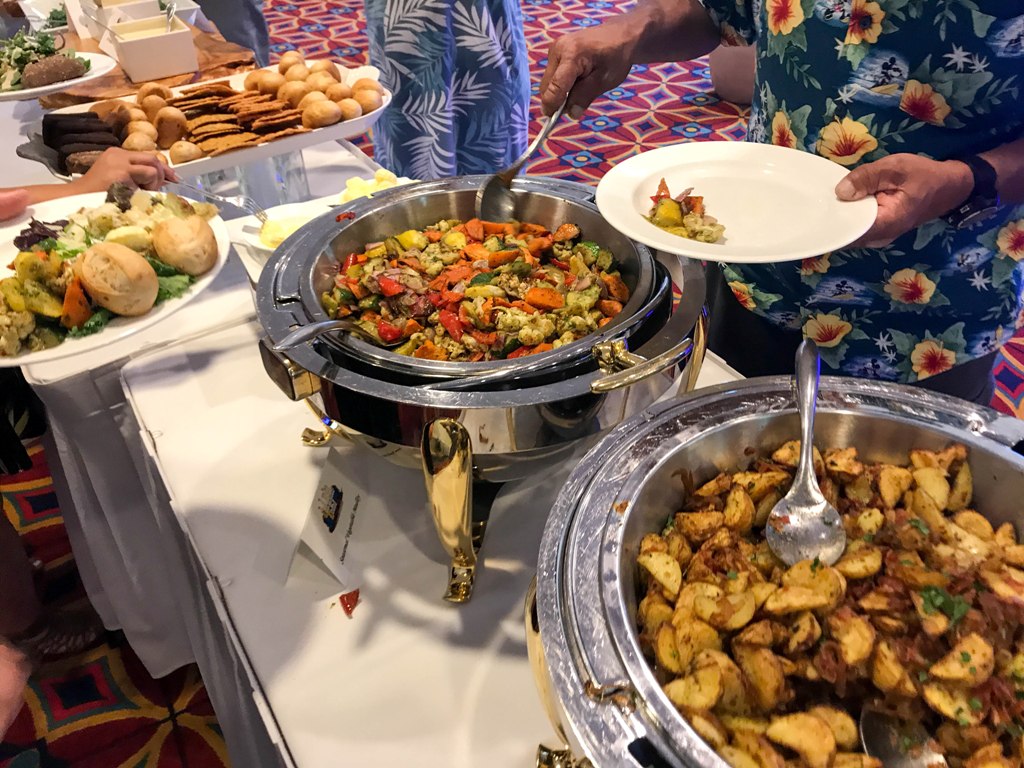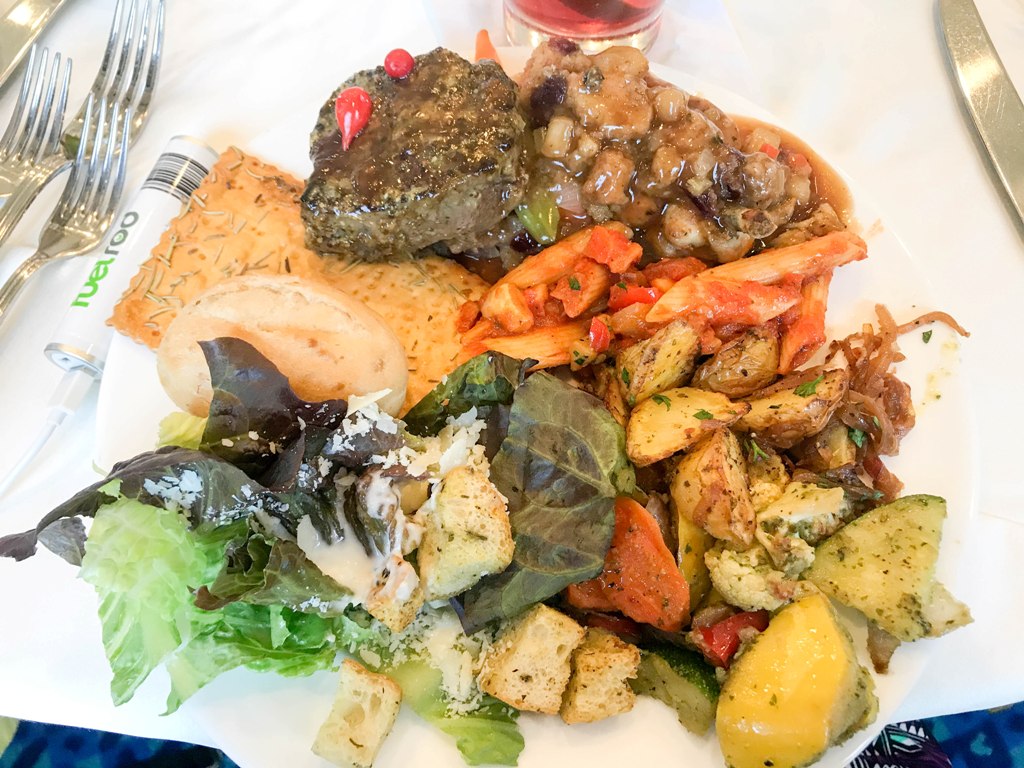 Don't forget dessert!
The beautiful cake held a special surprise – Dole Whip cake and Churro cake! Yum yum!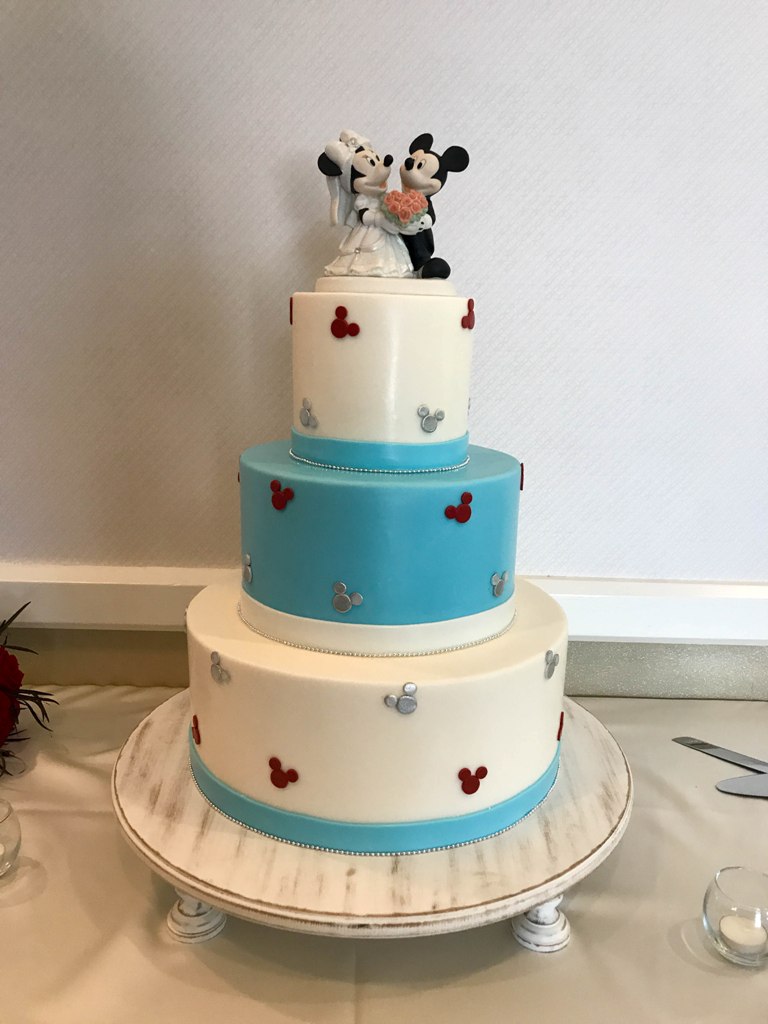 After lunch and dessert, we had a great time dancing the afternoon away. We even had a Moana lipsync battle. I'm telling you, Disney weddings are THE BEST!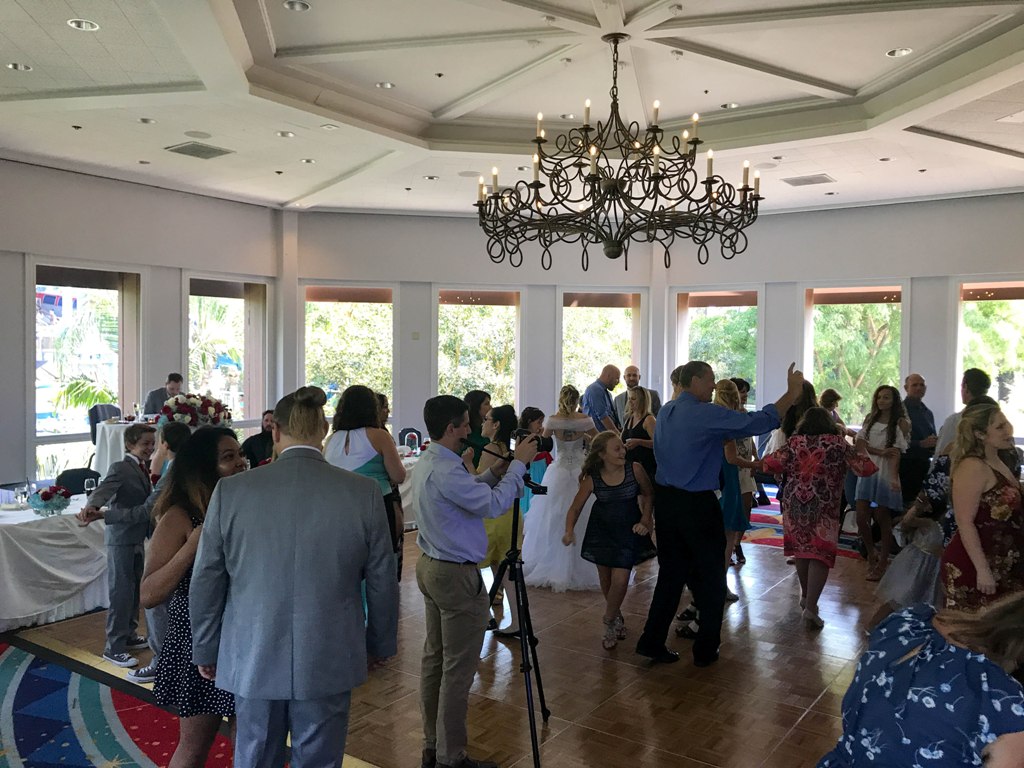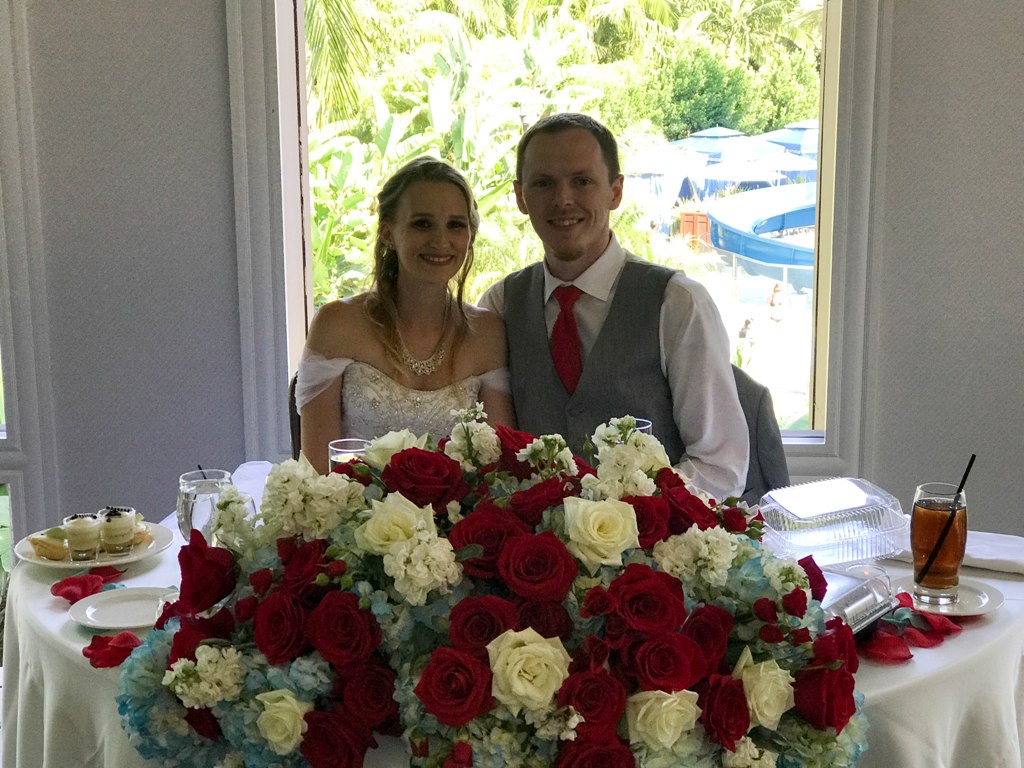 Congrats to Andrea and Ryan, thank you so much for inviting me to witness the start of your Happily Every After! Everything was wonderful and I wish your family the best.