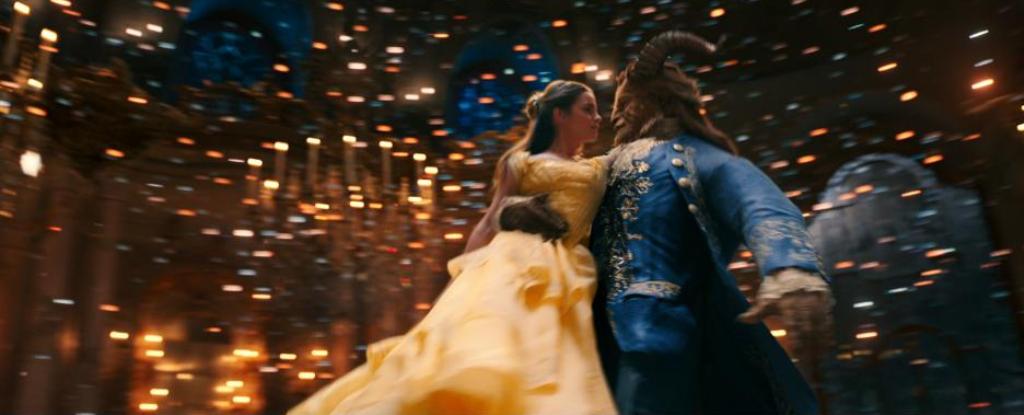 A couple weeks ago I had the pleasure of watching an early screening of Disney's new Beauty and the Beast live-action movie. The "tale as old as time" has been refreshed a bit with some new songs, fresh dialogue, and more complex story lines. We see Belle's upbringing, and why she and her dad were outsiders in their town. We see Gaston as a war hero which explains why the townspeople adore him so much. And we learn a little more about Le Fou … but more on that later.
Beauty and the Beast is hands down my favorite Disney live-action remake of an animated classic. Both Cinderella and The Jungle Book were great movies, but they fell a little short of my expectations. Beauty and the Beast is super solid from start to finish.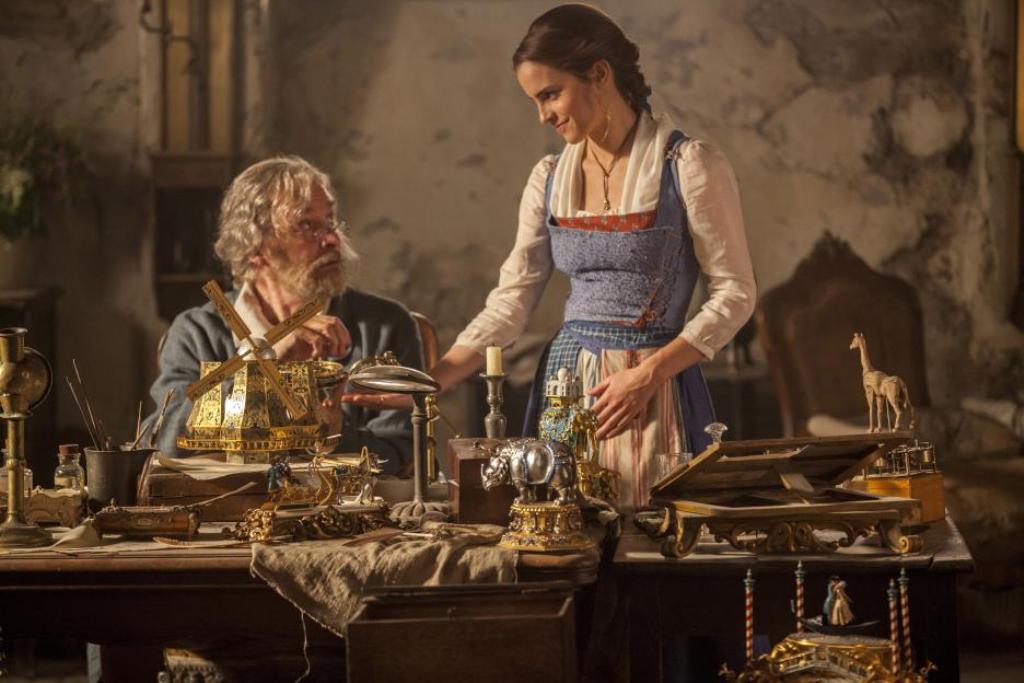 Emma Watson portrays our heroine, Belle, with grace and charm. Belle, who is still considered by her neighbors as a "funny girl," is trying to figure out where she belongs. She's quite clever, and we see her inventing things the way we saw Maurice invent things in the original movie. We also see Belle teaching a young girl how to read, which is frowned upon by the adults. I really like the updates the creators made to Belle in this movie.
Unfortunately, in every scene I felt like Emma was vastly outperformed by her charismatic costars. Luke Evans really steals the show with his spot-on portrayal of of the wickedly conceited Gaston. His buddy Le Fou, played by Josh Gad, is less of a one-note jokester in this rendition of the story. Le Fou now has more personality and more heart. Instead of blindly following Gaston, you see Le Fou eventually start to question some of Gaston's rhetoric and shady scheming. Kevin Kline also does a great job as the character of Maurice, who's less bumbling in this movie and simply an eccentric artist. Dan Stevens had the difficult job of playing The Beast, and while we are watching computer tickery most of the time, he does a great job with the dialogue and the movement (on stilts, even!).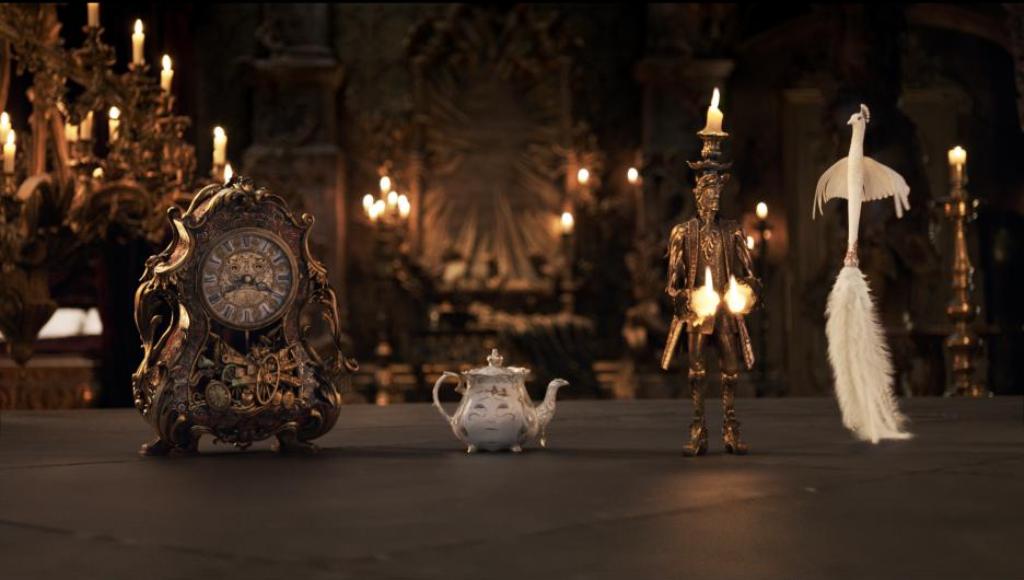 As for the enchanted castle characters, Ewan McGregor and Ian McKellen do a wonderful job with Lumiere and Cogsworth. Emma Thompson is simply charming singing "Beauty and the Beast" as Mrs. Potts, and Audra McDonald and Stanley Tucci are wonderful new additions as Madame Garderobe and Cadenza. Gugu Mbatha-Raw expands the role of Lumiere's love interest, Plumette. At first the new look of these familiar characters is a little distracting, but throughout the film I did get used to them.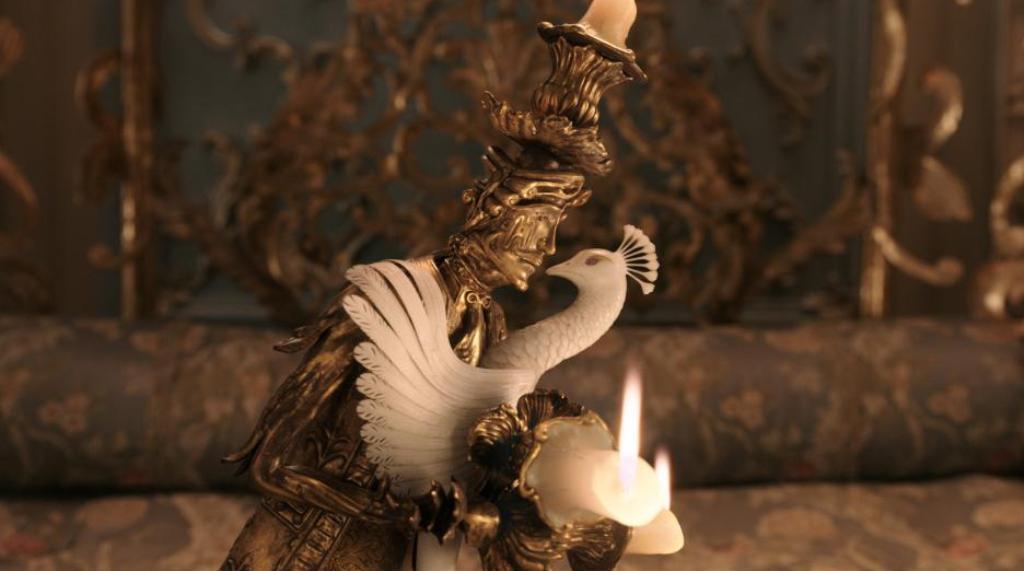 There are many songs that you will recognize from the animated original, and also a few new songs that you'll instantly fall in love with. I love musicals, but I felt like this movie had maybe one or two more musical numbers than it really needed. All of the songs are really wonderful, but I feel like sometimes there were too many songs back-to-back.
Oh, and that "gay moment?" I kept waiting for it … and waiting for it … then the credits rolled and I thought "maybe it's at the end of the credits" … but no … Guys, the whole thing is so not a big deal. There's some cheeky dialogue and a couple glances between characters, and YES this is HUGE for a Disney movie to acknowledge gay characters in one of its major films, but don't expect some kind of Ellen-esque "I'm gay" announcement over a loud speaker.
Overall I highly enjoyed Beauty and the Beast; I think this is Disney's best live-action remake to date. The sets and backgrounds are absolutely stunning, I love the costume design, and all the actors really did a fabulous job taking on the tall order of bringing these beloved classic characters to live action.
Beauty and the Beast is rated PG and is in theaters Friday March 17, 2017!