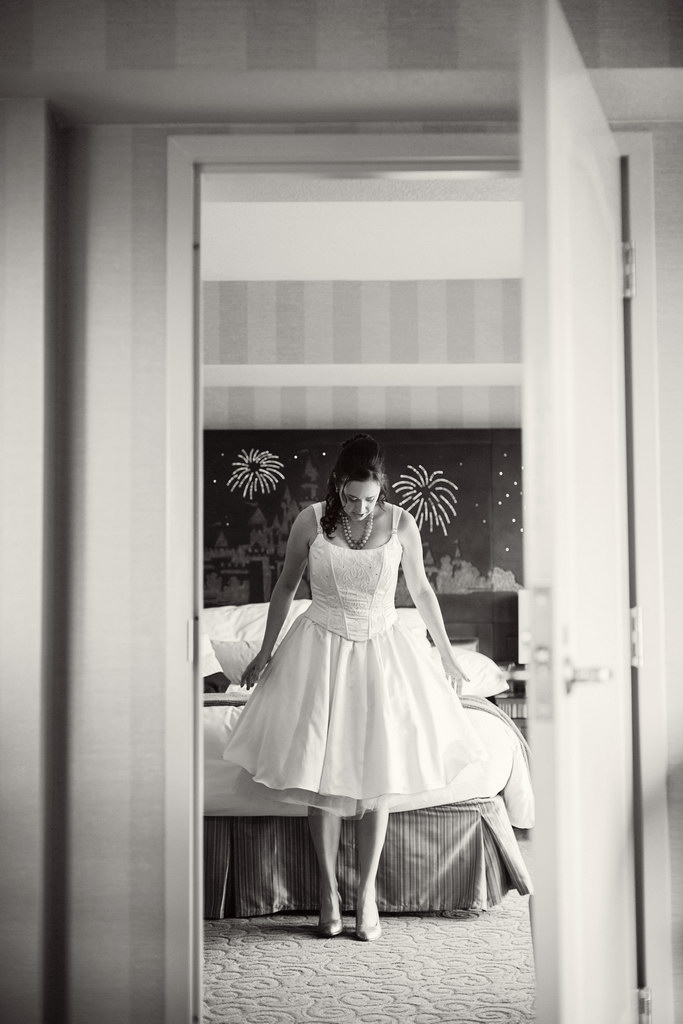 Photo credit: Root Photography
Welcome to another edition of :
Ask a Disney Bride

Today we are tackling a very common but seldom spoken about problem – the post wedding depression.  Can any of you relate?
Dear DWI,


We got married at Walt Disney World a couple months ago.  It was the day of my dreams, but after over a year of planning and organizing, I feel as though something is now missing from my life.  I wouldn't say I'm depressed, but I'm feeling a void that used to be filled with endless wedding magazine perusing and emails with vendors.  Any ideas?


Signed,
Bored in Birmingham
Hi, Bored.  Never fear, you are not alone.  A lot of brides feel a bit of the blues once the wedding high wears off.  It's no wonder, we go from spending every free moment coordinating the most important party of our lives, back to … well, normal life.  I am by no means an expert but here is my advice for rising from the post-wedding slump.
Take time to mourn.  Yes, it's perfectly fine to mourn the loss of your wedding.  It's kind of like a baby that you raised and nurtured from a tiny seedling of an idea to a full grown MAJOR party, likely spread out over several days, if you also planned a honeymoon.  Don't downplay it like it ain't no thang.  If you're feeling sad and overwhelmed, cry it out, write about it in a journal, discuss it with your partner, etc.  You'll feel better.
Organize your wedding keepsakes.  Go through all your guests photos and save them in an online album.  Or, make a physical album from a site like Picaboo.  Heck, make 20 albums.  Give them away as holiday gifts.  Buy a scrapbook and get busy.  Scan all the wedding cards you received so you can keep digital copies of them forever.
Write about your wedding day.  On websites like the DisBoards or DisneyBrides.com, you can create an online Trip Report that lets you relive your wedding day and also helps future brides plan their own weddings.  You can also connect with other Disney brides (and sometimes grooms!) and make life long friends.  For serious.
Find a new hobby.  I signed up for the Disneyland Half Marathon taking place 5 months after my wedding so I would have something else to look forward to once wedding planning ended.  If running isn't your thing (it's not my thing either, BTW), maybe yoga or Bar Method.  If you have always wanted to go back to school or get another degree, now might be a good time.  I hear knitting is therapeutic.  Now that you're a wife, maybe you should learn a few new recipes, eh?  (Totally kidding, unless you love cooking, then go for it.) There are a million activities out there just waiting to be discovered.
Start a blog!  Trust me, any idiot can do it.  Sites like Blogspot.com or WordPress.com are extremely easy to navigate.  Write about whatever you want – your wedding, your awesome new hobby, your favorite new outfit, what you did that day.  You'll be surprised how quickly you will connect with people who have the same interests as you do.

***
For all my past brides out there, what advice do you have for this reader?  Please leave your thoughts and tips in the comments.