This post contains affiliate links.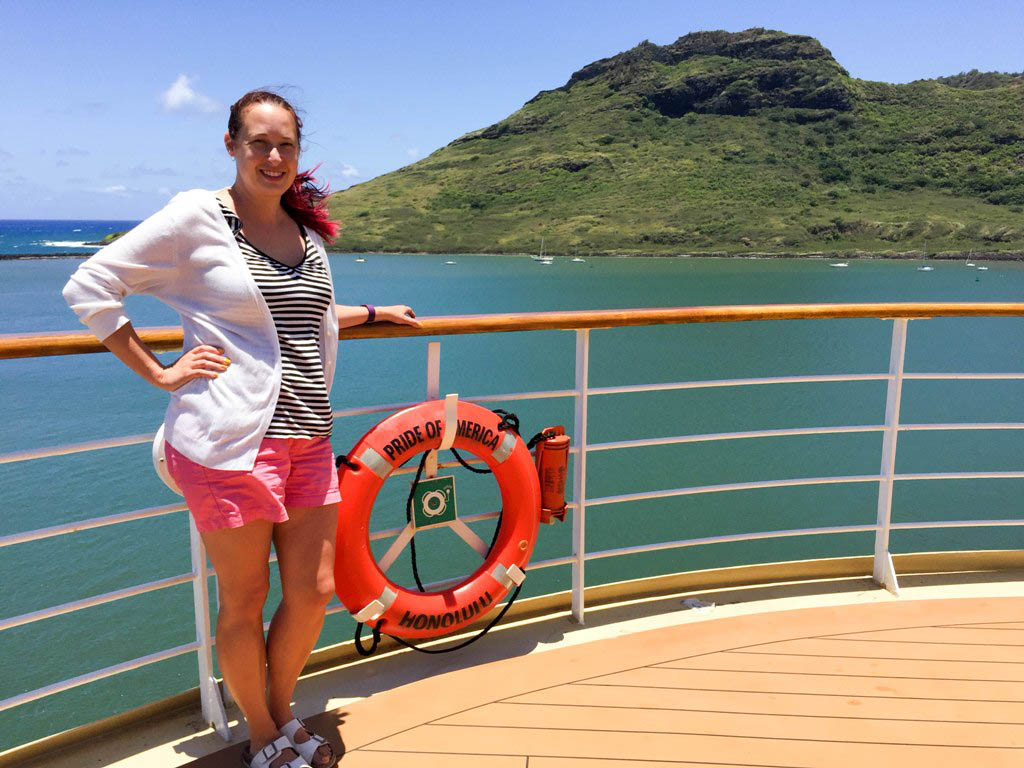 This summer we took a cruise around the Hawaiian islands on the Norwegian Pride of America! It was an amazing itinerary and a really fun cruise. I want to tell you a little bit about the ship!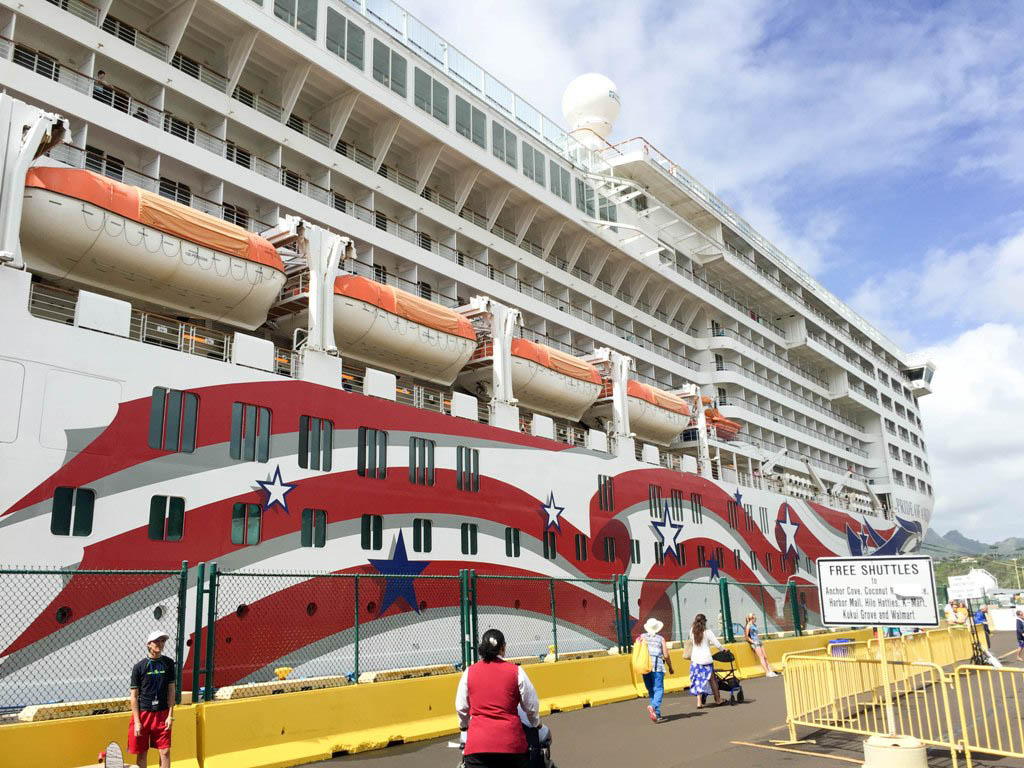 Norwegian Pride of America
The NCL Pride of America is the only NCL cruise ship that offers an inter-island Hawaii itinerary year round. Even with so many sailings being offered, it's a very popular itinerary and the ship books up quickly. When we made our June reservations in February, there were very few cabins left to choose from. We ended up with a balcony cabin on deck 9 midship and it was a great location.
Photos of cabin 9612: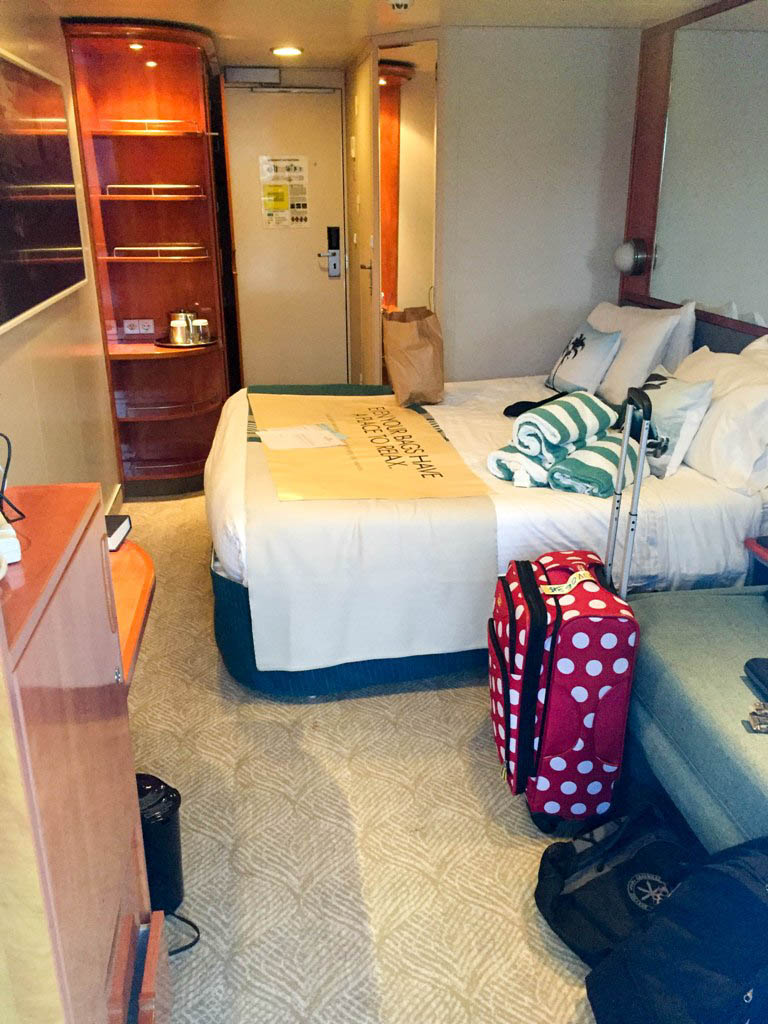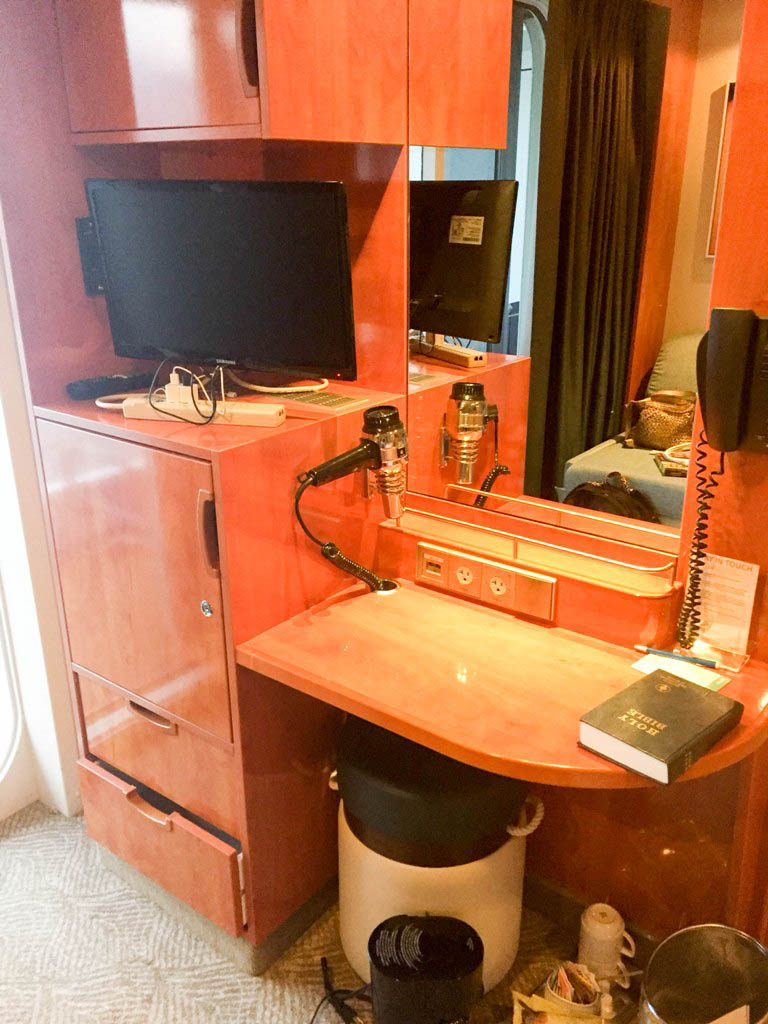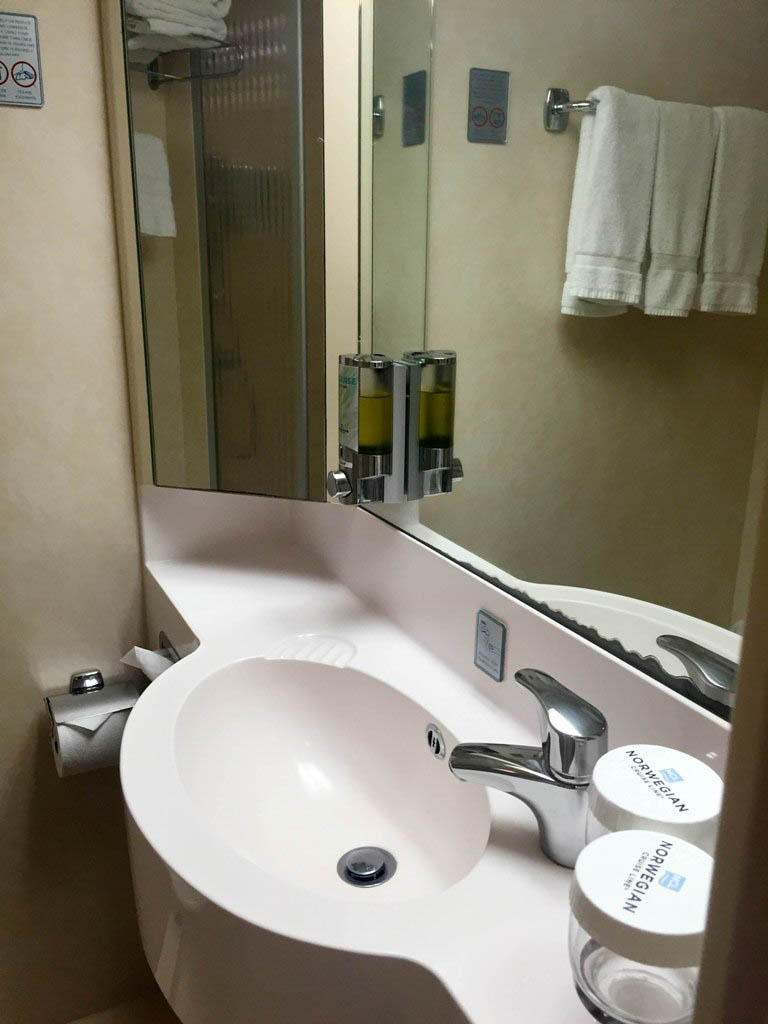 To date I have been on three NCL cruise ships. The NCL Sun had the biggest room, followed by the NCL POA. The NCL Spirit had the smallest rooms of the three, and perhaps that is because it was built by a different company and purchased by NCL. Since this itinerary was so port intensive, we didn't really spend a ton of time in the room, so the size wasn't an issue. We did use our great balcony a lot!
Side note – We originally had a cabin on Deck 10 and discovered the balcony had an obstructed view. I called guest services to complain, and they were able to switch us to a cabin on Deck 9 which had a regular balcony room. So beware the balconies on Deck 10 have what I consider to be an obstructed view, even though they are coded like a regular balcony!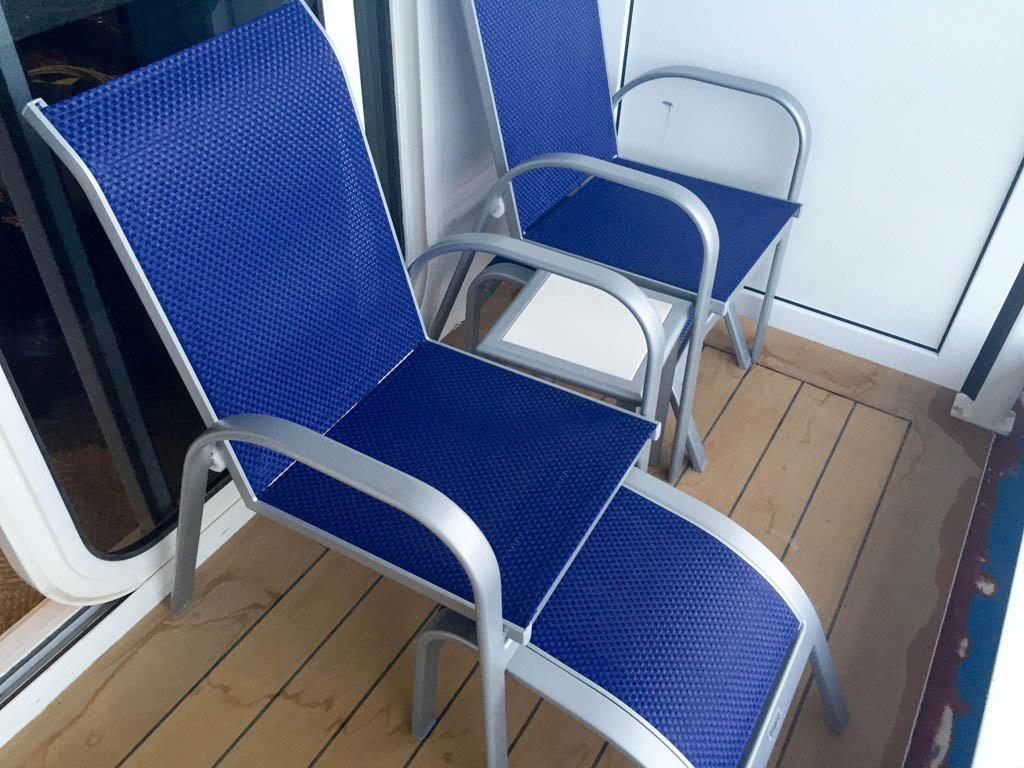 The ship has an Americana theme and was in dry dock right before our sailing so it was spruced up a bit. It looks really nice! There seemed to be plenty of common area. Although I will say one thing I missed on this ship was a forward observation deck. I was told it used to have one, but the space was turned into cabins.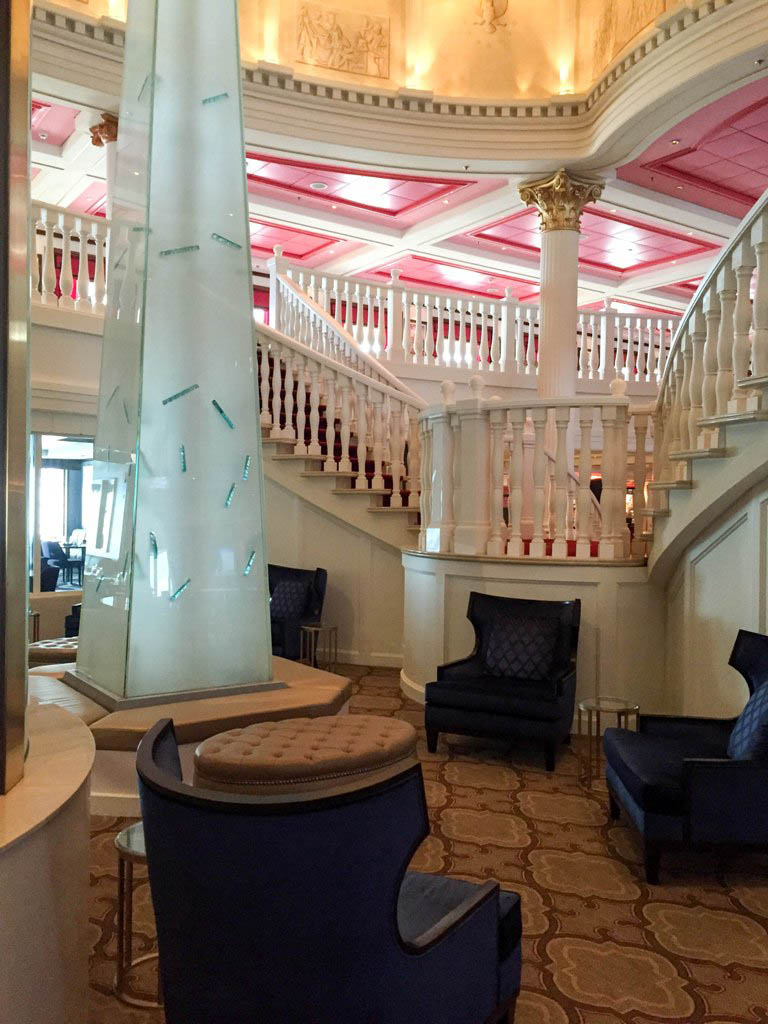 We were SO excited for this wine bar, and never had the chance to try it out!
The library is a gorgeous and quiet spot.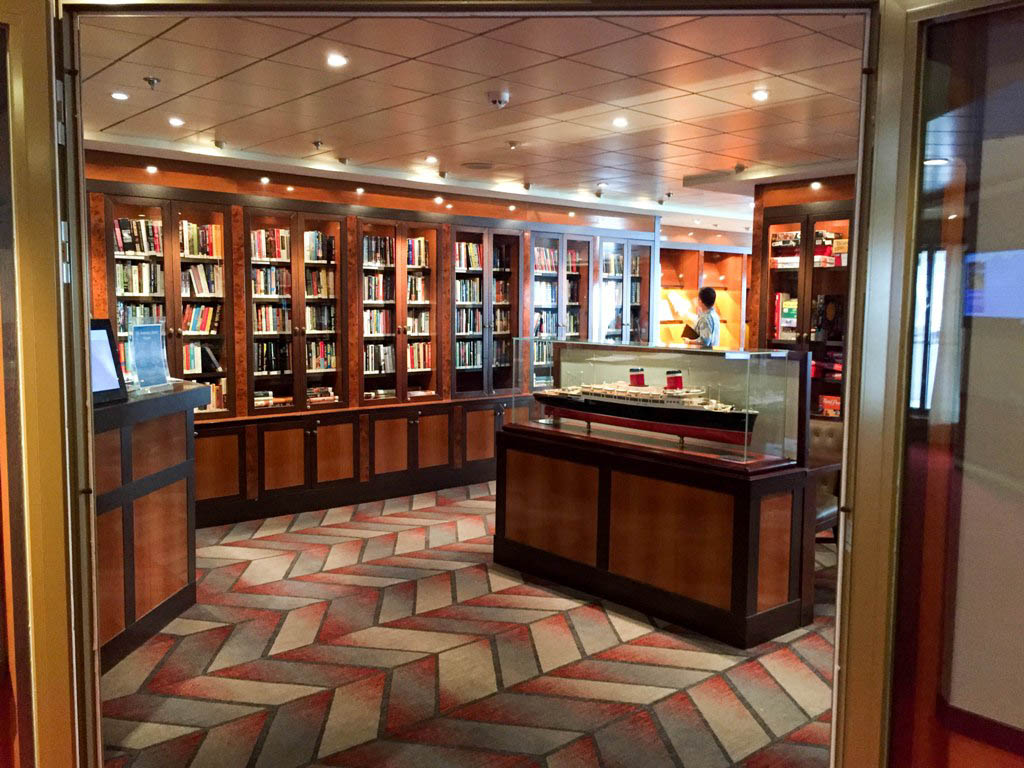 The Mardi Gras lounge … I'm obsessed with that carpet!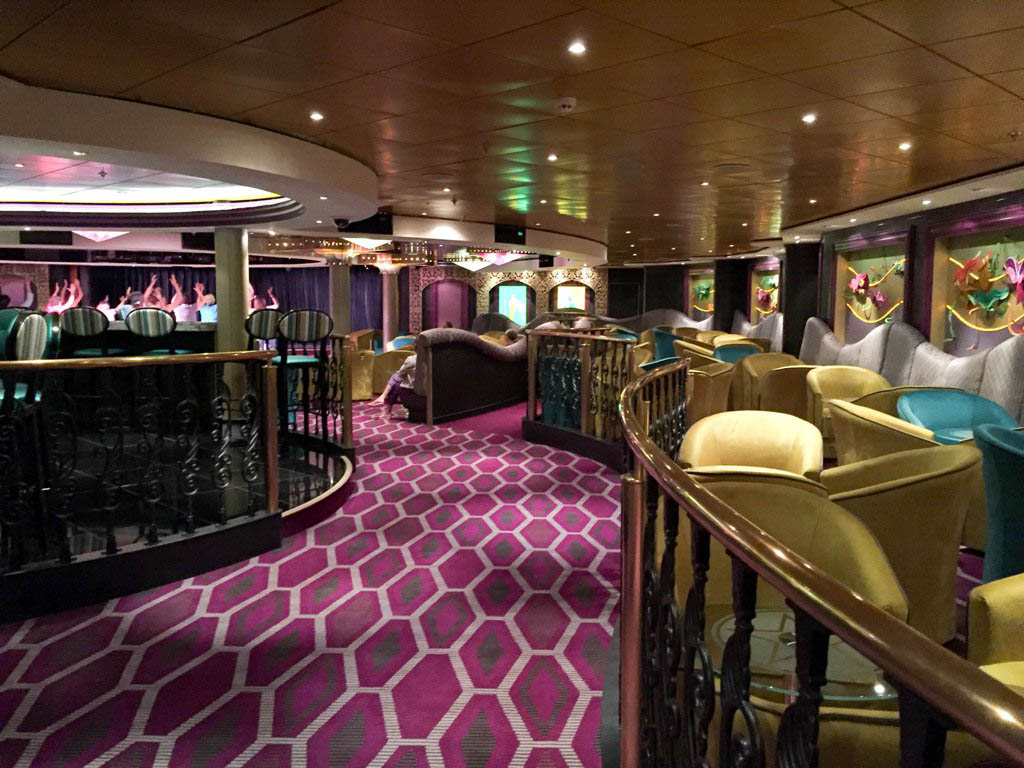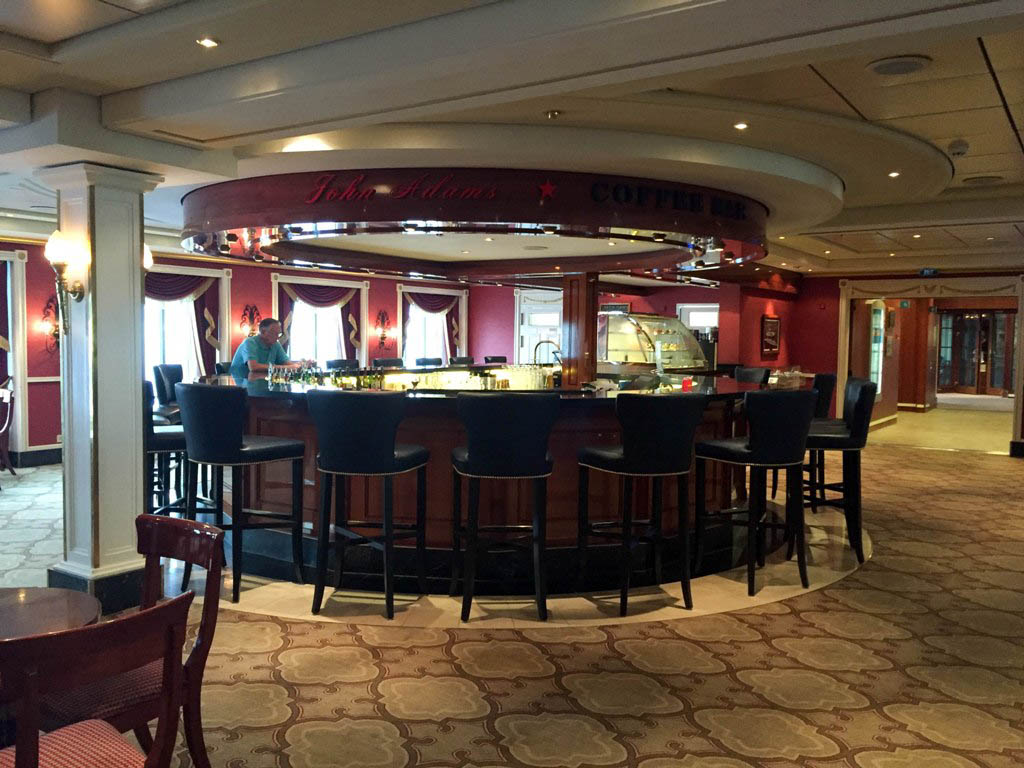 I'm going to be honest here, we were in port all day and didn't spend much time exploring the ship! We didn't see any of the shows or sit in any of the lounge areas. We didn't even make any bartender friends on this cruise! We certainly enjoyed the restaurants, though. My favorite was the Teppenyaki! Not only was the show fun, but the food was my favorite from the ship.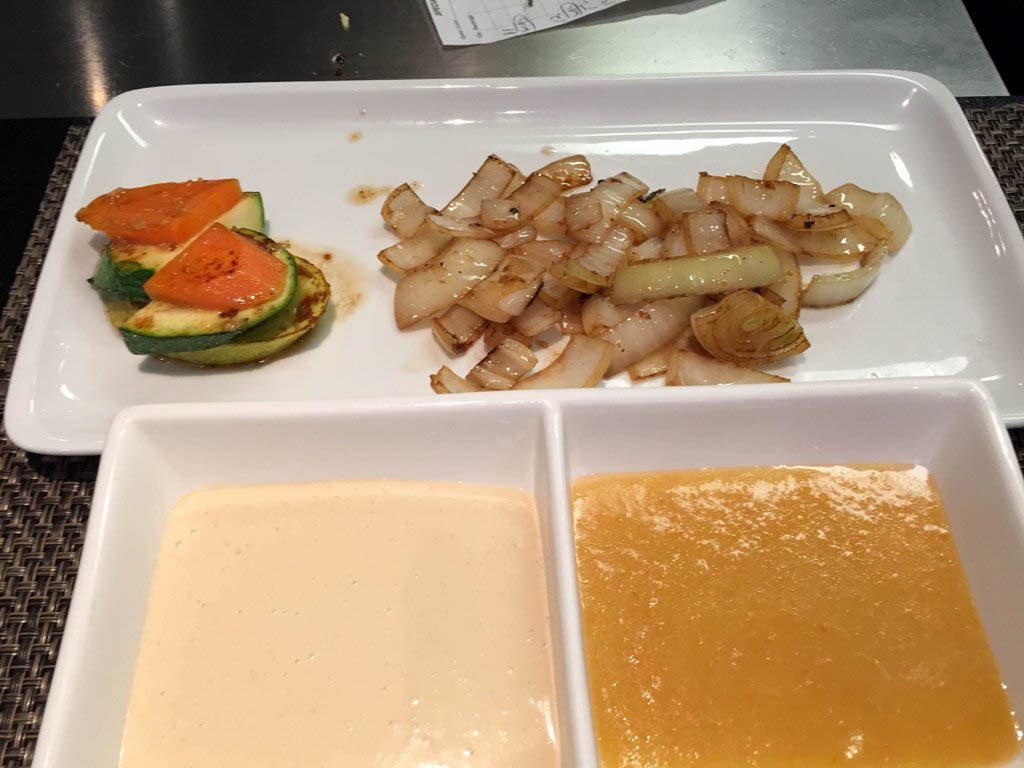 The deck areas are very nice. One thing I LOVE about this ship are the private cabana areas on the top deck. They are first come first serve and fill up fast, but if you can grab one they are the perfect private spots for a port sail away.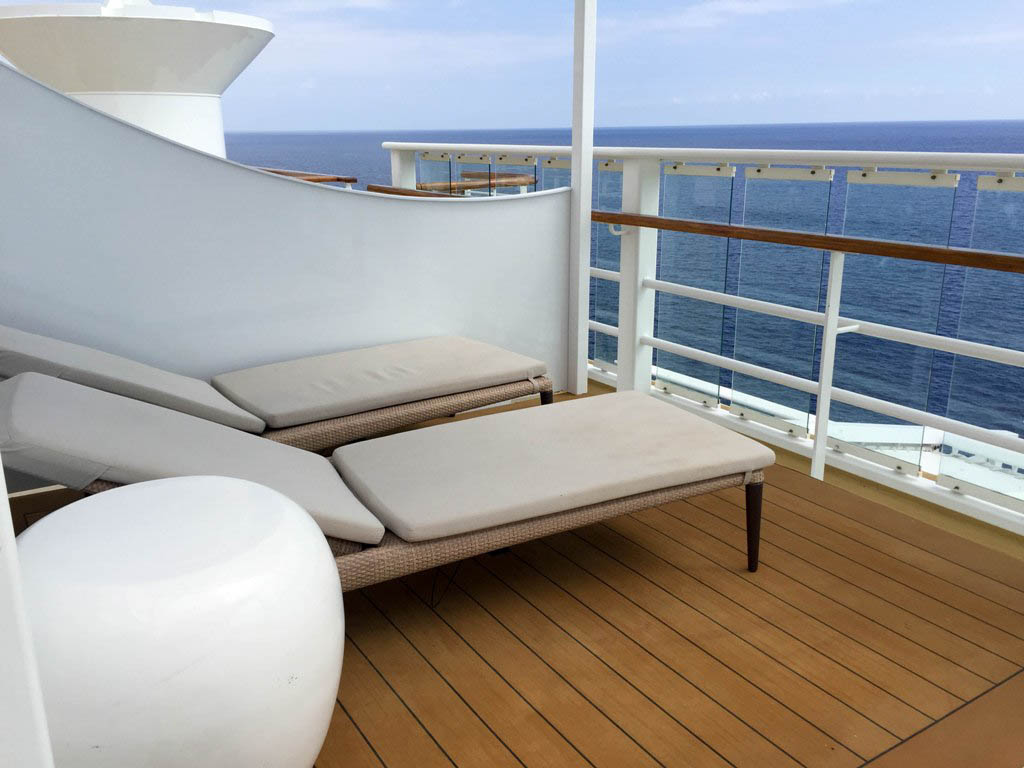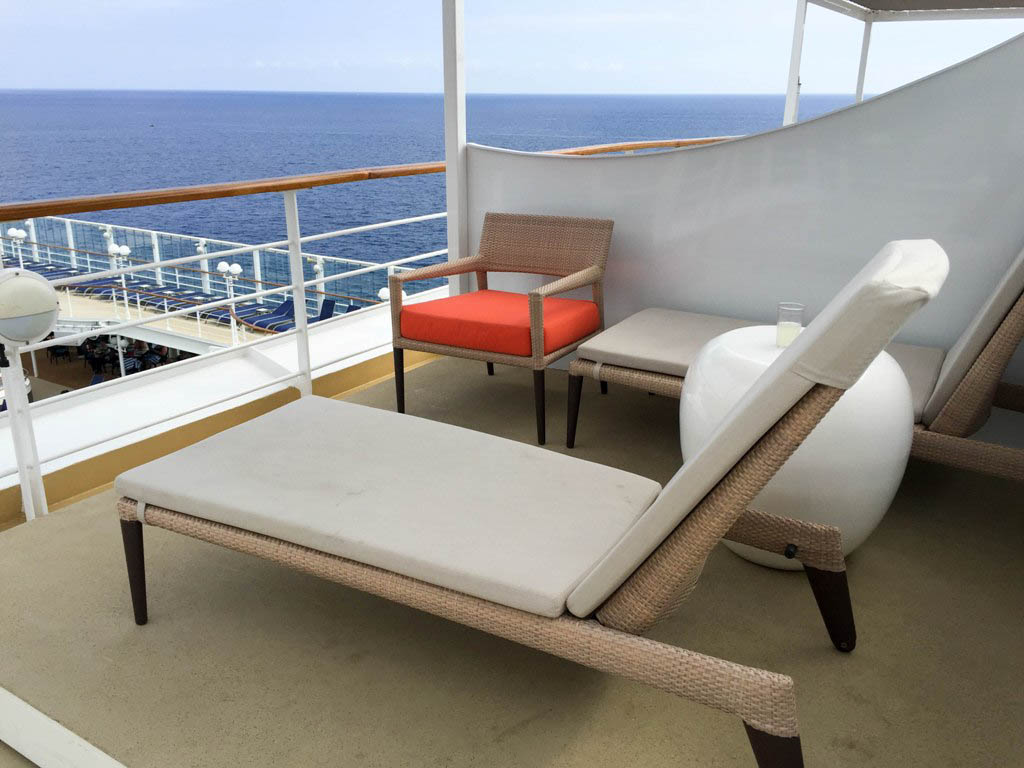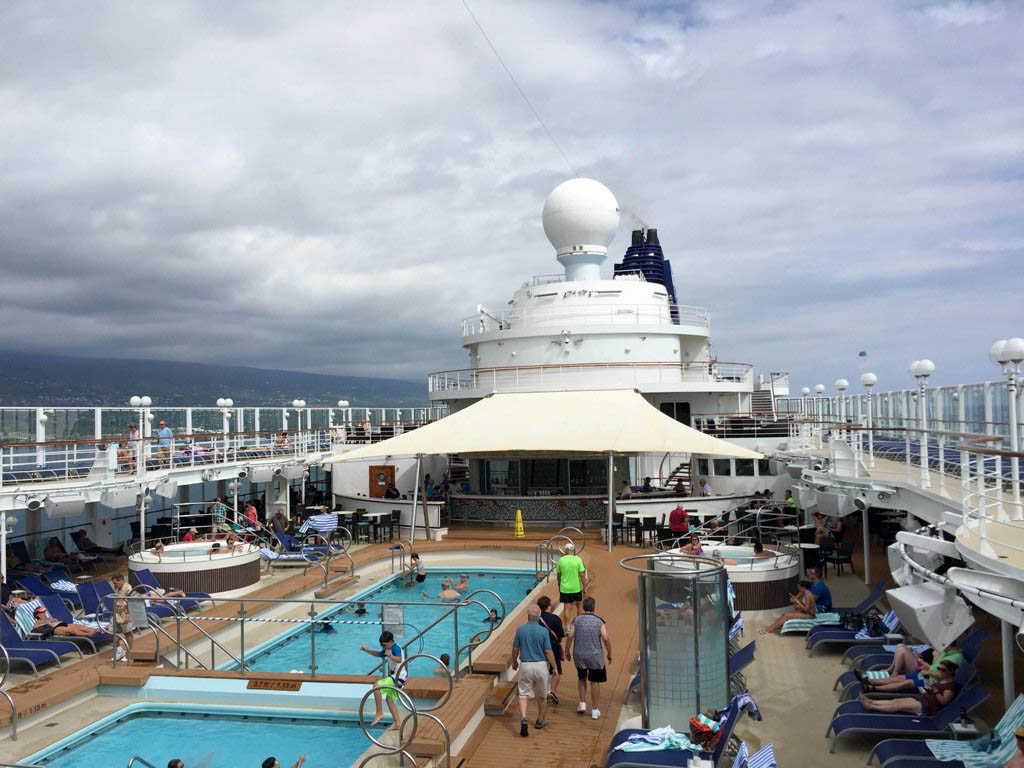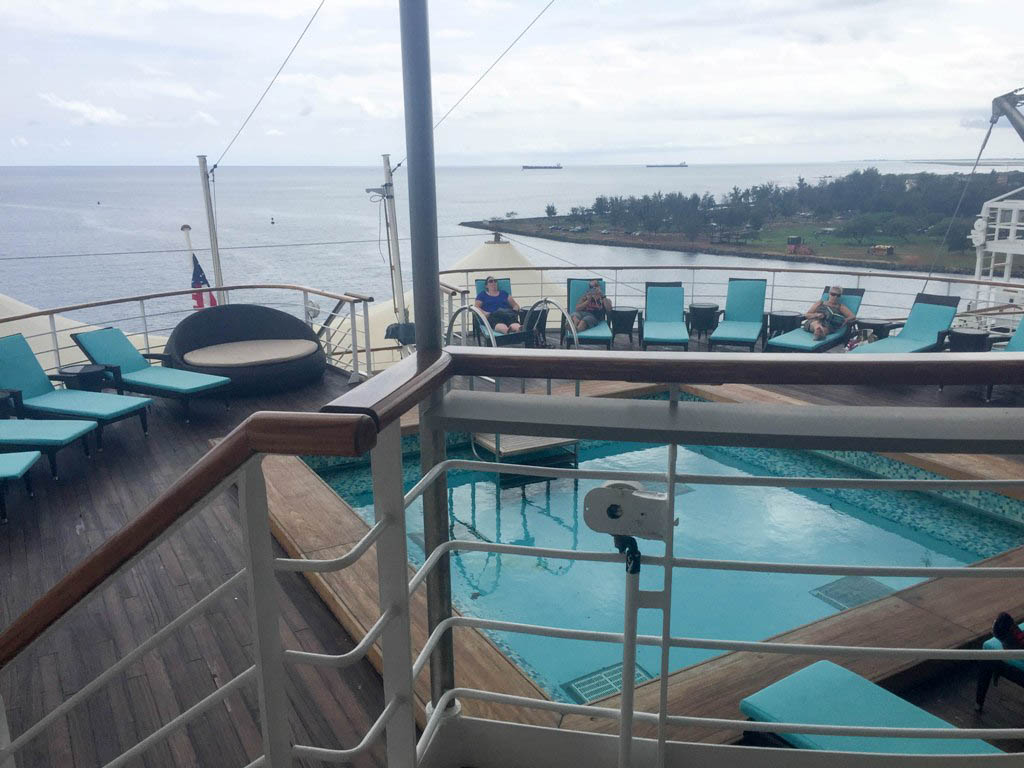 And since Hawaii is such a popular location for destination weddings, the NCL Pride of America offers wedding and honeymoon specials! You can get married on the ship or in port, and then enjoy a Hawaiian honeymoon all in one location. The NCL events staff will handle all the details so you can relax with your friends and family.
The ship's crew was wonderful! Everyone was super friendly. We especially loved our room attendant, who kept our room spotless! I had read some things on some message boards that indicated the NCL POA crew was sub-par because it has a mostly American crew, but we didn't find this to be accurate at all. Every crew member we encountered was fantastic and helpful, from the servers to the management team.
We really enjoyed our sailing on the Pride of America and wouldn't hesitate to go back!