It's always sad when a cruise comes to an end, but this time we had three days in Anchorage still left on our vacation, which boosted our spirits! When I woke up on this morning, I could tell we were docked. I peeked out and got my first glimpse of the tiny little port of Whittier. There is not much to do in the port area – you have to go through a long tunnel built through a mountain to get out to the mainland. But I'm getting a little ahead of myself.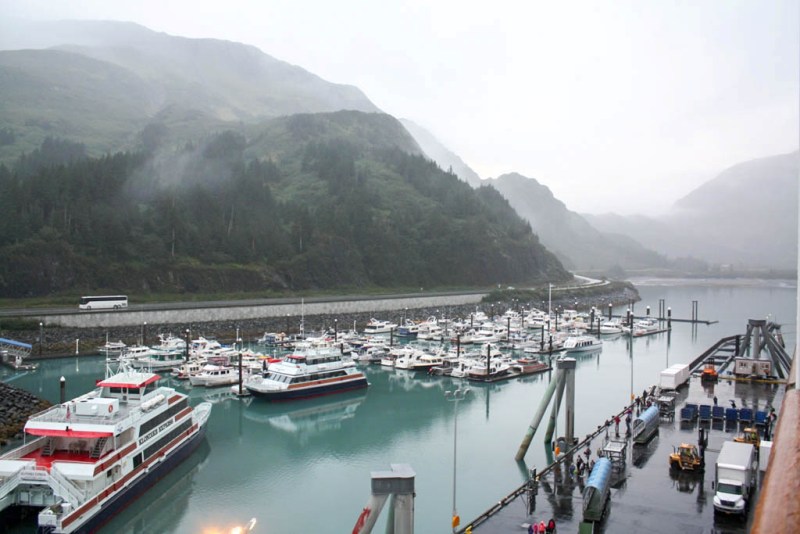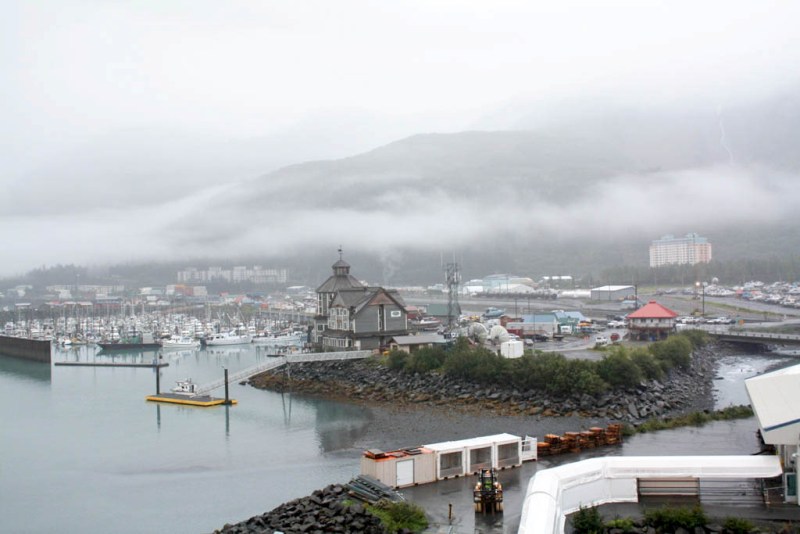 We booked a transfer/tour with Planet Earth Adventures with a pickup at 9am. We grabbed a quick breakfast in the buffet before saying goodbye to our favorite crew members and heading off the ship. It was raining but the port of Whittier is clearly prepared, as they had a long, covered gangway.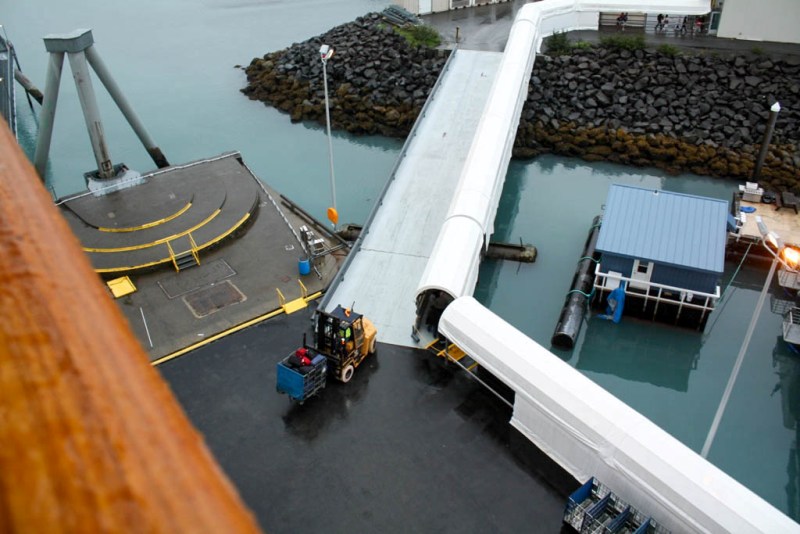 We gathered our luggage and went out to try to find our tour guide among a sea of white vans (since there's not much to do in Whittier, most cruise passengers use a transfer service to get to Anchorage). I ended up actually locating our guide, Albert, pretty easily. He helped us with our luggage and soon we were warm and dry in the van.
As I mentioned before, the only way out of Whittier is via a long tunnel. It's a 2.5 mile tunnel that is one-way and multi-use, which means both motor vehicles and railway use it. Everyone has to take turns, and basically the road is only open in one direction for 15 minutes before it closes for traffic on that side. If you miss it, you have to wait for the next hour until it's your turn again! We apparently had very good timing because we only had to wait about five minutes before we were let through the tunnel. Going through the tunnel takes about 10 minutes and it's pretty cramped. It's well lit, but I'm not gonna lie – I was a little freaked out hearing about all the safe houses that were built in the event of earthquakes or avalanches. Let's wait until we're safely out of the tunnel to talk about that stuff!!
Our plan for our tour was to take us along the Turnagain Arm on the way to our hotel in Anchorage. Normally this drive (from Whittier to Anchorage) is about 1.5 – 2 hours but we opted for a 7 hour tour, which would give us plenty of leisurely time to experience the scenery of this area. Here is the description of the tour:
Experience the highlights of the Turnagain Arm! This day tour departs Anchorage for the scenic drive south along the edge of the Turnagain Arm on the Seward Parkway. This road is considered to be America's most beautiful and scenic road, crossing mountain passes and majestic valleys. Along the way we will try to spot moose, caribou, eagles and other wildlife. On our way towards Portage Valley, we will make a couple of stops for photo opportunities at Beluga Point and Bird Point.
Afterwards, we will travel to the Alaska Wildlife Conservation Center. Here you can safely get close, observe and photograph some of Alaska's largest land animals, including moose, bison, elk, deer, caribou, bears muskox, small mammals and birds of prey.
My notes are not great and my memory is pretty fuzzy, but thanks to my photos I can try to piece together the order of the day. First we stopped at a good place to watch salmon swimming upstream. The viewing point was at the end of their journey, where they lay eggs and wait to die. Super morbid, I know. Ah, nature. So sadly we saw a lot of dying fish since it was at the end of their season, but luckily we saw lots of salmon in action back in Ketchikan.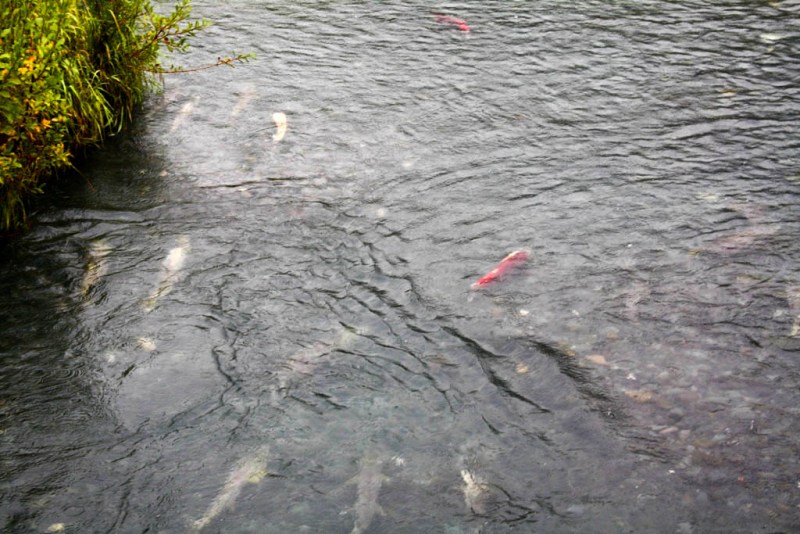 Next we stopped at the Alaska Wildlife Conservation Center. I think we stopped here first because it would be less crowded in the morning. We got up close with a moose, caribou, and an adorable black bear family, among other creatures.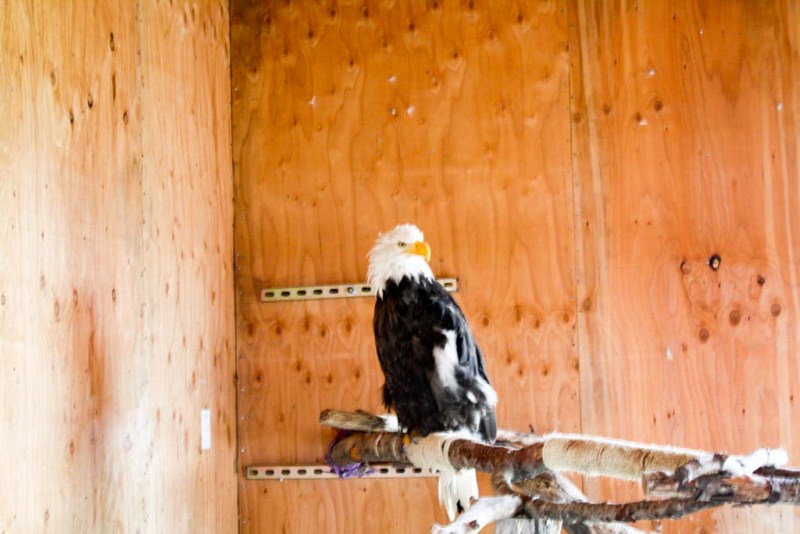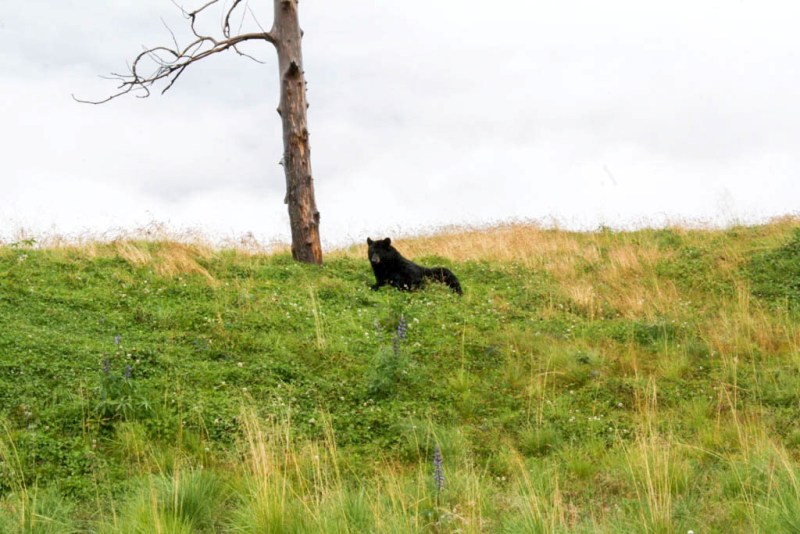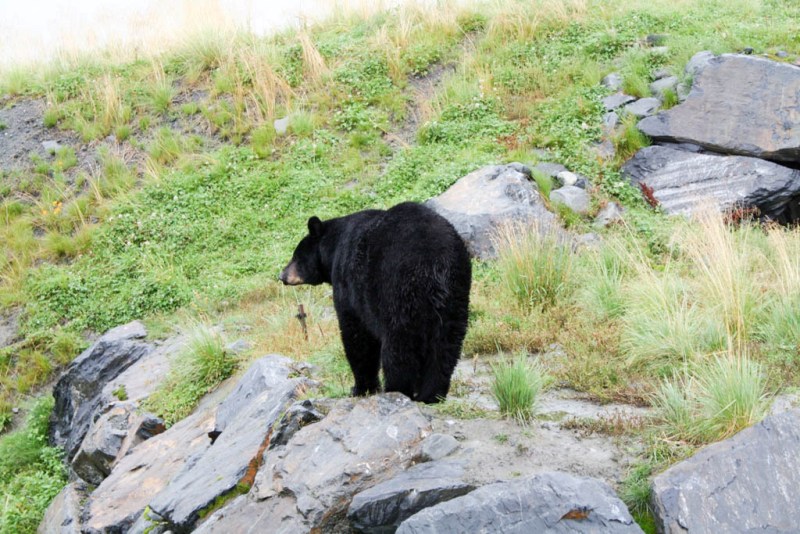 From here we headed to Beluga Point, a spot famous for catching a glimpse of migrating Beluga whales. Their coloring makes them blend right in to the water so they can be difficult to spot. I actually managed to spot a few of them popping up while we were in the van. We stood out along the rocky shoreline with our binoculars for quite a while, but we never got a clear look at any whales. We did spot a couple bald eagles flying around the hills on the other side of the highway, so that was fun!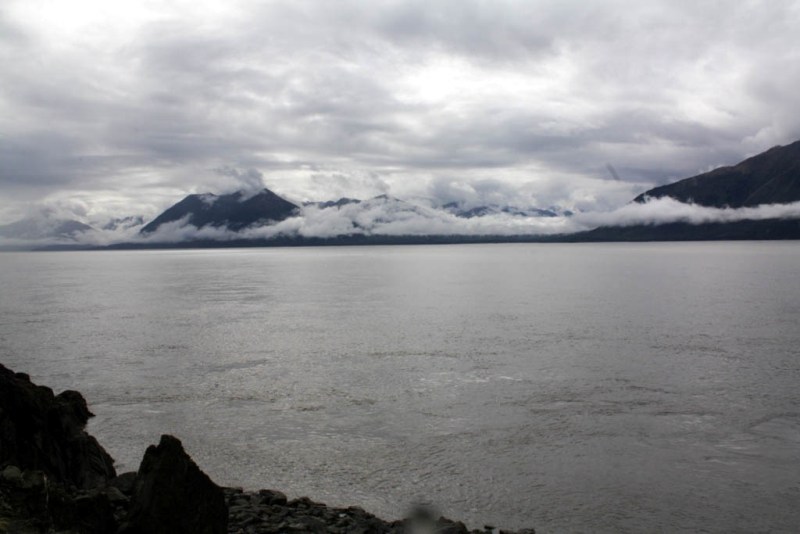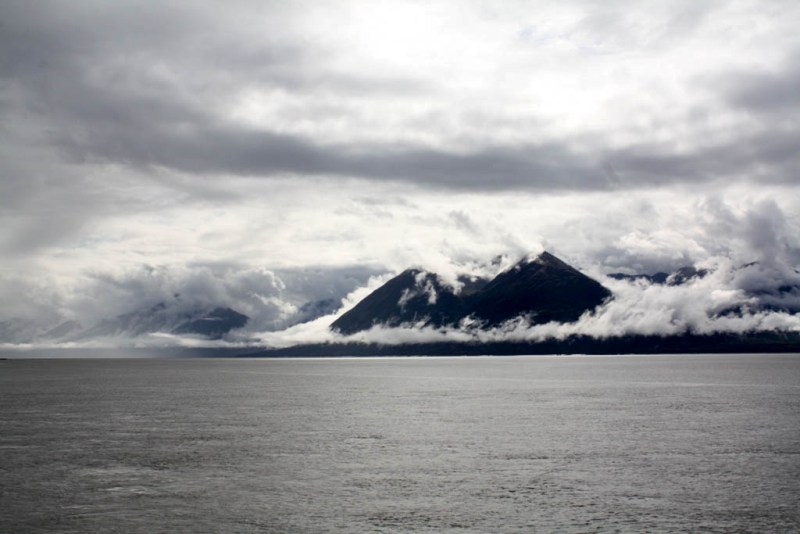 After our stop at Beluga Point, we were ready for some lunch. Albert recommended a place called Snow City Cafe in Downtown Anchorage, saying they always have a bit of a wait but they have great coffee and sandwiches. That sounded fine to us so he dropped us off there and told us he would be back to pick us up in an hour. Snow City Cafe was crowded and we had to wait a bit for a table, but it was totally worth it! The food was amazing. I had a panini and tomato soup, and Mr. BFT had a sandwich with butternut squash soup. We loved the food and vibe so much, we came back here several times during our 3 day stay. We loved Snow City Cafe!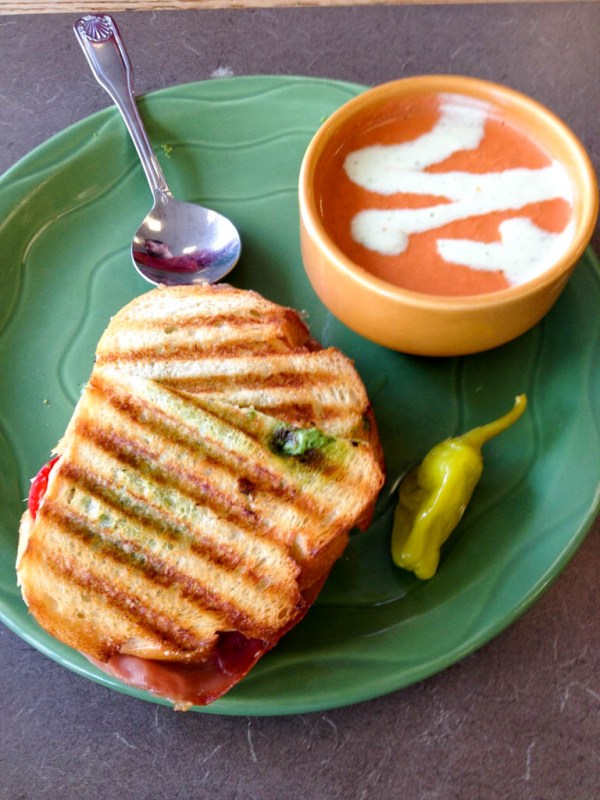 Once we were back in the van with Albert, he gave us a short tour of Anchorage and pointed out some things we could do and places to visit, including a charming little spot called Earthquake Park. It has great views but I'll let you decide if you want to read about it if you don't have a crippling fear of earthquakes, like I do!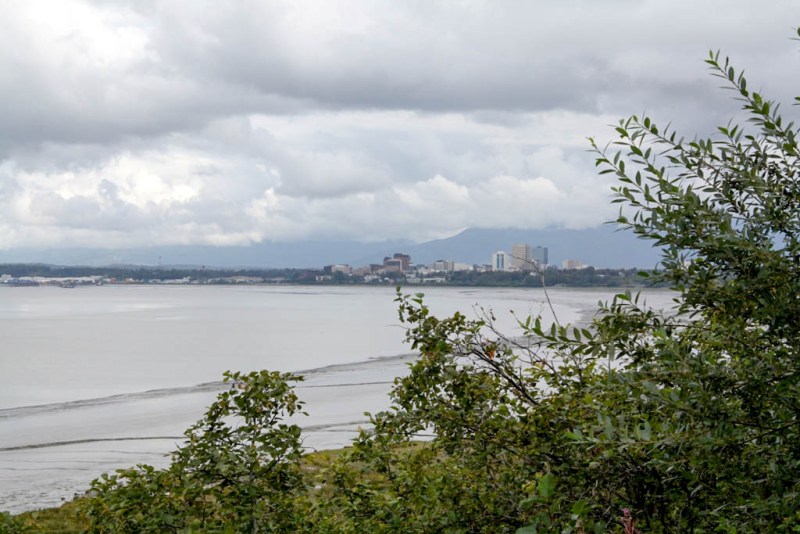 Our last stop was the Alaska Aviation Heritage Museum. To be honest, the sound of this didn't thrill either of us, but it was part of the tour and Alaska is well known for its aviation (Alaska has the most planes per capita than any other state). We spent about an hour wandering around the museum and it was interesting to read some of the stories of groundbreaking aviation experiments and see airline memorabilia from the 50s and 60s. Ultimately we could have spent more time there but decided to cut our tour short and be dropped off at our hotel.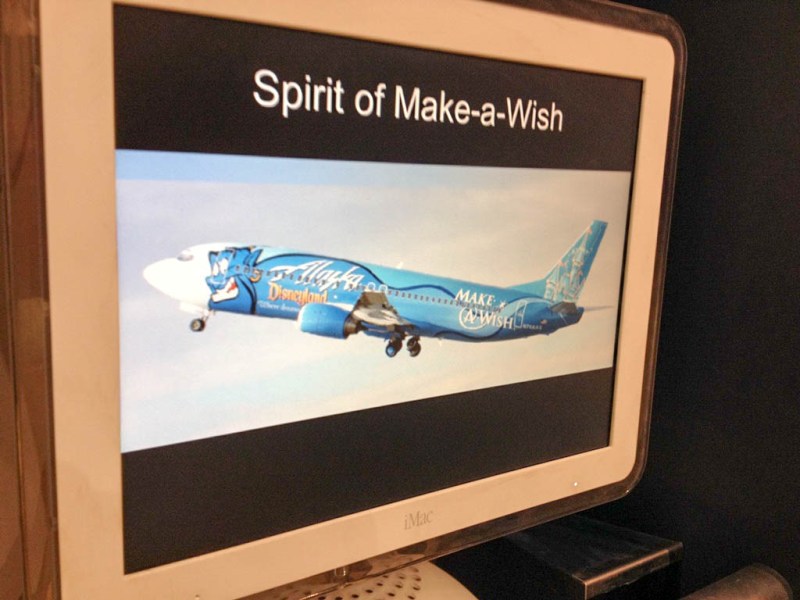 Leave it to me to find the Disney wherever I go.
We stayed at the Sheraton in Downtown Anchorage, which happened to also be pretty much the only hotel available for our last minute trip. We ended up having a great room on an upper floor with a spectacular view of the city. We even were greeted with a rainbow!
We unpacked our things and settled into the room before bundling up to head outside and explore the city a little bit. We were a good ten blocks away from the main action in Downtown Anchorage but it's an easy walk, and it felt good to stretch our legs after a day of sightseeing in the van. We got into town and settled on dinner at Glacier Brewhouse, which was a large restaurant that seemed kind of casual and hip. Being Saturday night, we had a bit of a wait for our table but got lucky with two seats at the bar during our wait. Once at our table, we split a pizza with reindeer sausage. I had never eaten deer/venison before and I gotta say the thought of it repulsed me a little bit (poor Bambi) but, when in Rome … or in this case, Alaska … and it turned out to be pretty tasty.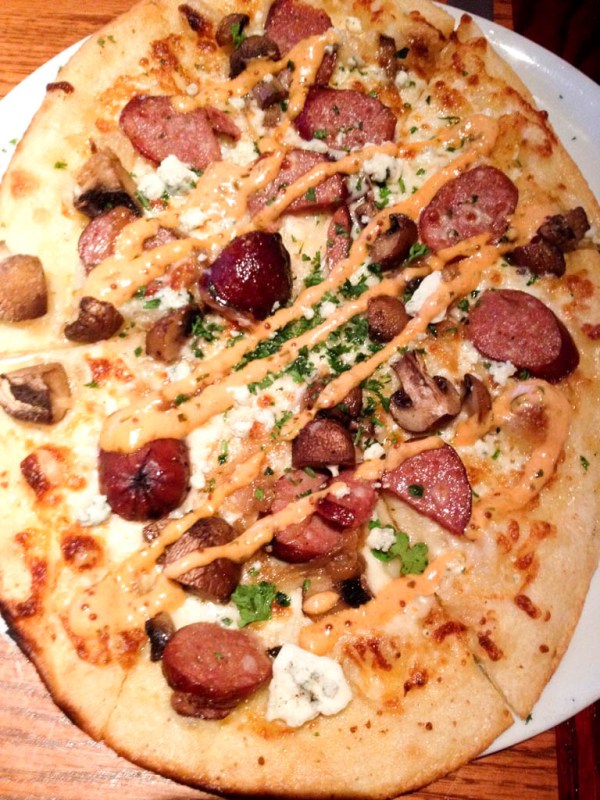 By now it was fairly late but you would never know it from the late sunsets. It was probably between 9-10pm when I took this while walking back to our hotel.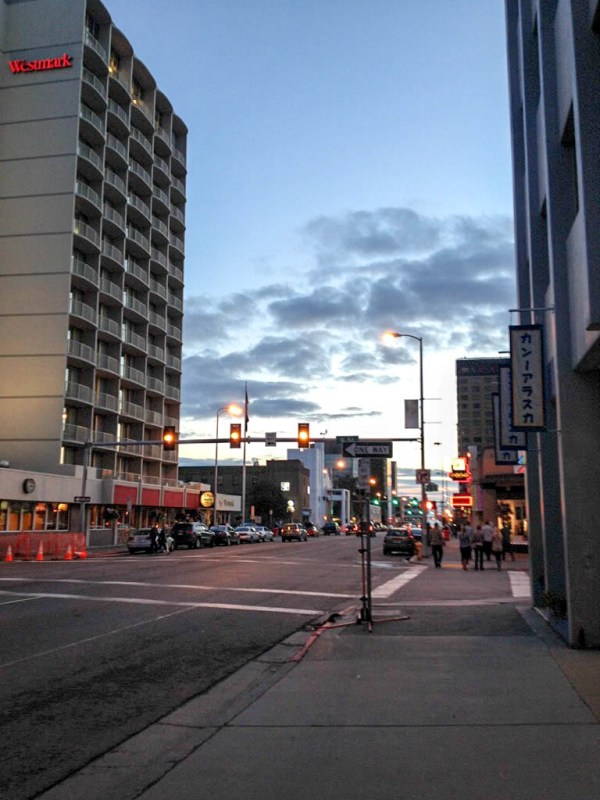 That's a wrap for Whittier and Anchorage, day one! I'll share more of our Anchorage adventures in the next post.
Alaska Cruise Past Chapters:
All Aboard the Norwegian Sun
Day 1 – Exploring Vancouver
Alaska Cruise – Day 2 – Vancouver and Embarkation
Alaska Cruise – Day 3 – Sea Day
Alaska Cruise – Day 4 – Ketchikan
Alaska Cruise – Day 5 – Juneau
Alaska Cruise – Day 6 – Skagway
Alaska Cruise – Day 7 – Glacier Bay
Alaska Cruise – Day 8 – Hubbard Glacier