I'm so honored to be participating in the "60 Days to 60 Years of Disneyland" blog hop! As you probably know, Disneyland is celebrating its 60th "diamond" anniversary this year, on July 17. Leading up to this magical day, 60 bloggers are taking a look at Disneyland's history, year by year! In this post, I'll be taking a look back at Disneyland in 1962.

Image Source: Randar on Flickr
Although I wasn't born until the 70s and did not visit Disneyland until the 80s, I'm really excited to talk about what Disneyland was like in 1962. I've always felt I was born in the wrong era, because I'm totally obsessed with the 1960s. I love the fashion and style, the furniture and design, the social revolutions, etc etc. I could look at vintage pictures from Disneyland all day long (which is exactly what I did to prepare for this post).
In its seventh year of operation, Disneyland was starting to really come into its own. Walt always said Disneyland would never be finished, and he really meant it! There had already been incredible growth and transformation in its short history. 1962 saw more changes, especially in Adventureland, as Walt and his team adapted to the needs and desires of Disneyland's guests.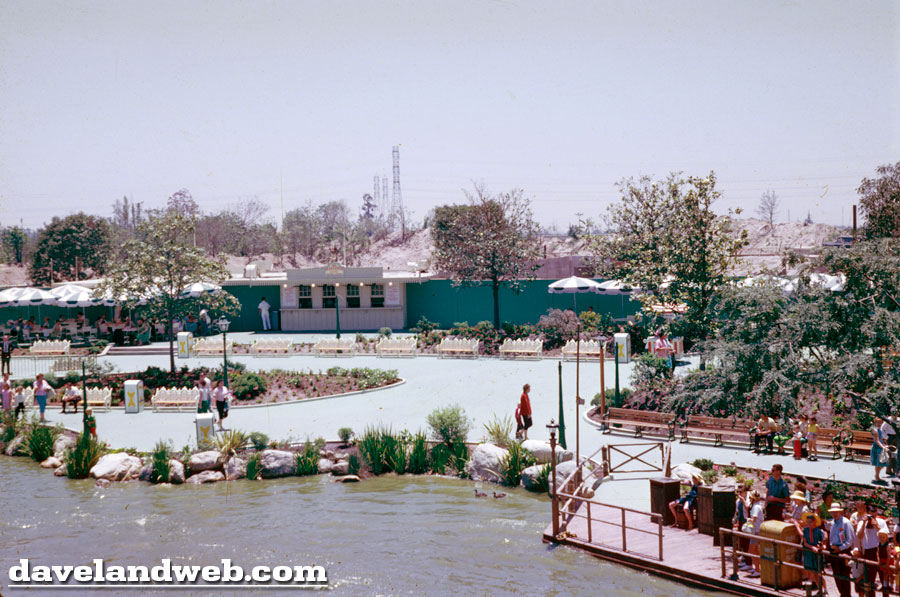 Image Source: Davelandweb
Early in 1962, the popular Jungle Cruise attraction was expanded to include one of my favorite scenes, the Indian elephant bathing pool (you can take pictures, they all have their trunks on)! Also in early 1962, the Chicken Plantation Restaurant was torn down to make way for what would ultimately be the New Orleans Square area. This spot for fried chicken was so popular, Disneyland set up pass-through windows in the construction fence to appease guests. Internet rumors believe the interior of Blue Bayou restaurant is an ode to the old Chicken Plantation Restaurant facade, and the same fried chicken recipe is used at Plaza Inn. I don't know if either of those are true, but it's fun to believe all these things tie together!

Image Source: Davelandweb
In June 1962, the Tahitian Terrace Restaurant opened in the area which now houses Aladdin's Oasis. Tahitian Terrace was a popular dinner show in Adventureland that lasted over 30 years, until it was closed and re-imagined as Aladdin's Oasis in 1993. Tahitian Terrace transported guests to the islands of Polynesia. Along with the delicious food (
you can view a menu here
– dig those prices!), diners were treated to a show which included traditional Polynesian dancers and dangerous fire stunts!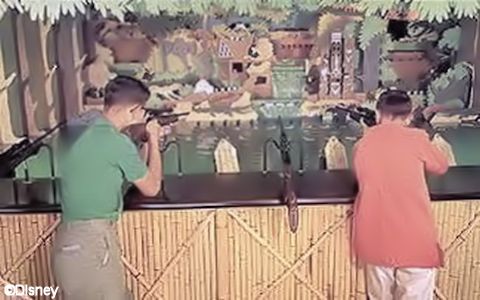 Image Source: AllEars
Continuing with the Adventureland expansion, the Big Game Safari Shooting Gallery opened in 1962, replacing the too small and out-of-place Main Street USA shooting gallery. This attraction, which was located across from The Jungle Cruise where shops are now, lasted for 20 years. Next door, refreshment stand "Sunkist, I Presume" sold orange juice (natch), lemonade, frozen yogurt, and snack foods until 1992 when it was re-imagined into the Bengal Barbecue which is still there today. In late 1962, the Swiss Family Tree House opened. This fun walking attraction lead guests up, up, up several flights of stairs, peeking in on how the Swiss Family Robinson survived their shipwreck by creating a cozy home in this large tree. In 1999 the tree house was expanded and re-imagined as Tarzan's Tree House, which is still there today. The tree house offers some of the best views of Adventureland and the Rivers of America!
Also in 1962, Walt started planning the construction of a second, larger living space. Walt already had a small apartment above the firehouse on Main Street USA, where he was known to look out over the guests coming and going from the park, and was even known to often sleep there overnight! Walt had a vision of a larger, multi-bedroom apartment to be built over the new Pirates of the Caribbean attraction in the upcoming New Orleans Square area. The new apartment would have plenty of space for Walt's growing family (by 1962 Walt had five grandchildren). Sadly Walt would not live to see his vision completed, but the space still exists as the Disney Dream Suite. The Disney Dream Suite is very exclusive and has been utilized by the rich and famous, but once in a while Disney will hold contests or sweepstakes with the prize being a night in the Disney Dream Suite! It's definitely on my Disney Bucket List to stay a night here.
If you want a visual glimpse of what Disneyland looked like in 1962, here are a couple videos you can watch. The first one is "Disneyland After Dark," and around the 15 minute mark you can catch the Tahitian Terrace show.
This one is an episode of "The Wonderful World of Disney," filmed in 1962 and focusing on "Holiday Time at Disneyland."
To close this post, I quickly want to share a few photos that are very special to me! These are photos of my mom and her family enjoying a day at Disneyland. They are from sometime in the mid-1960s. I hope you enjoy them!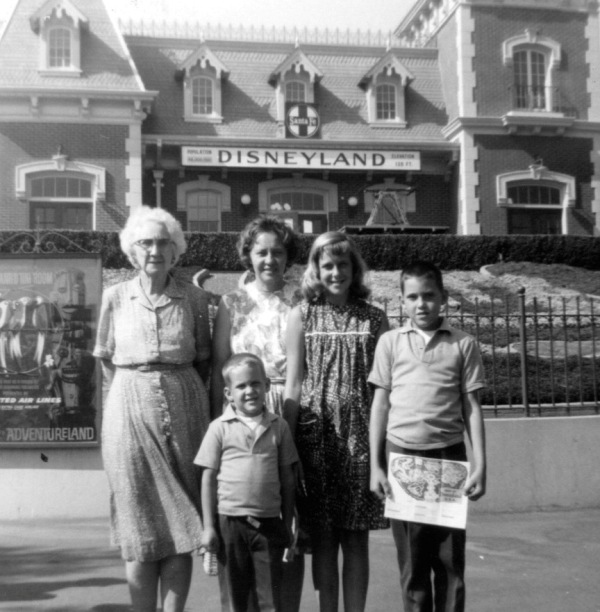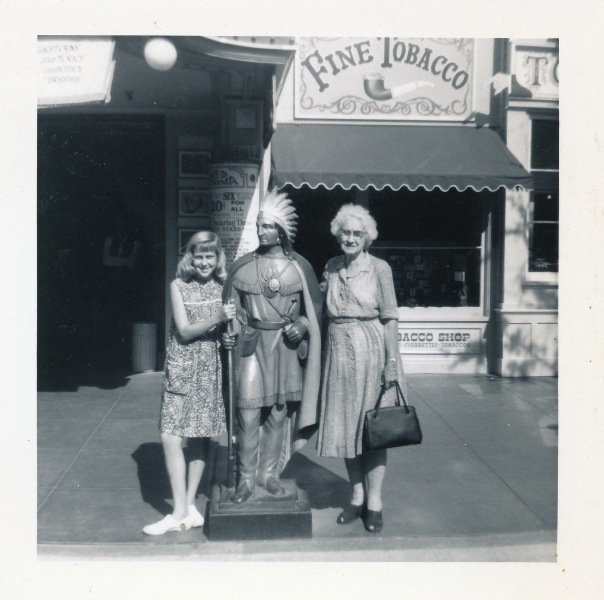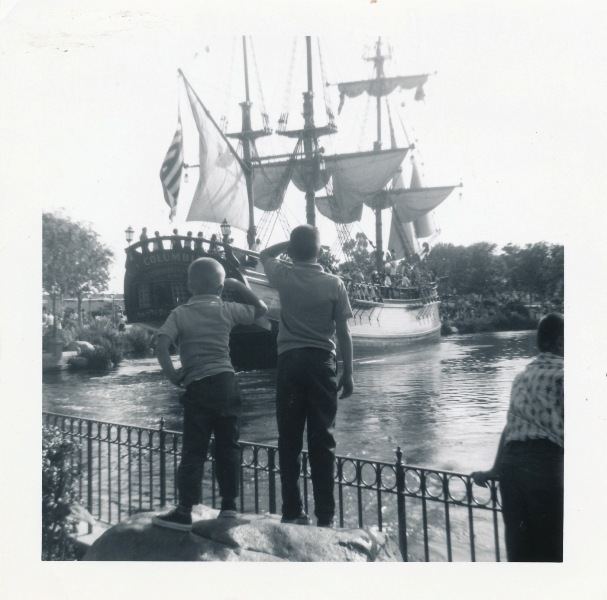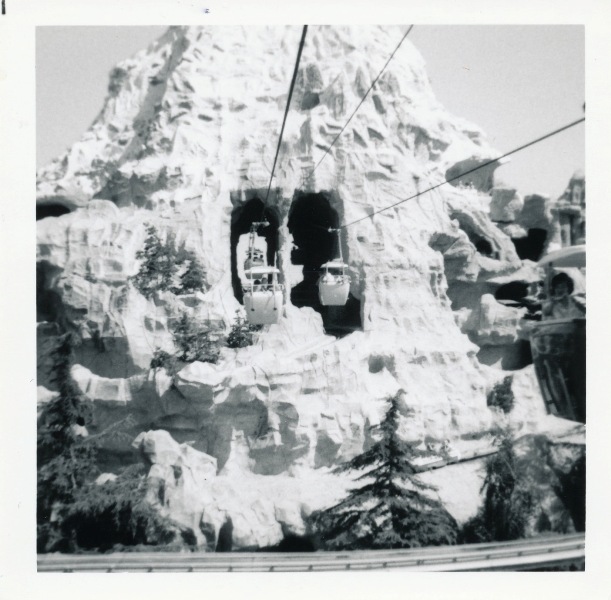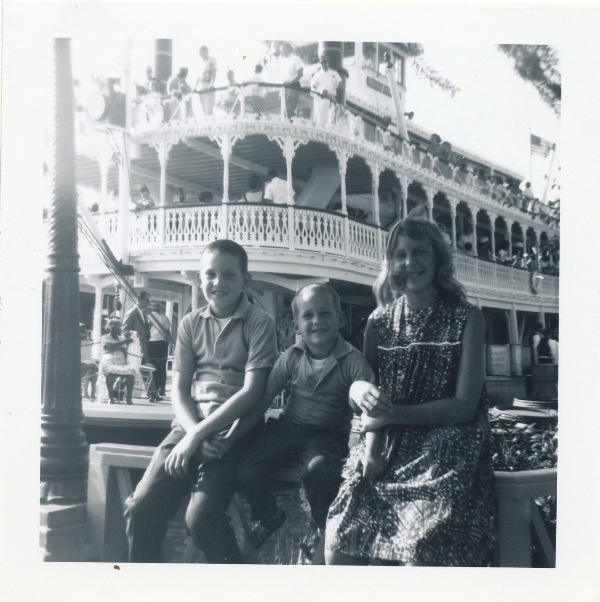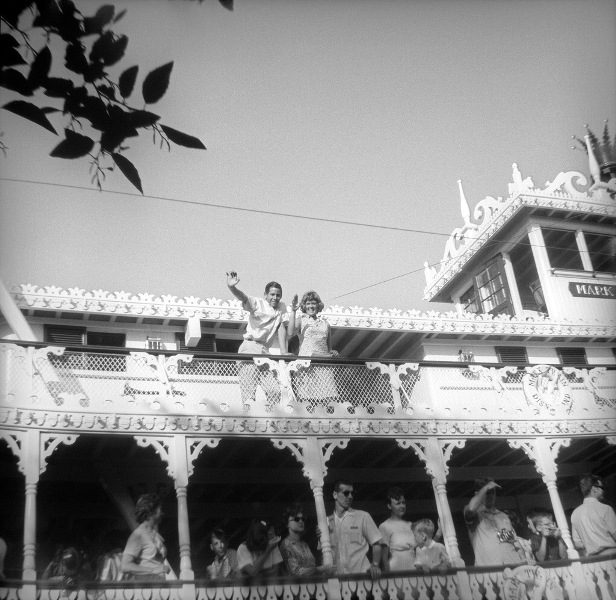 Sources: Jan's World; Davelandweb; Davelandblog; Yesterland; All Ears; Davelandblog; Yesterland.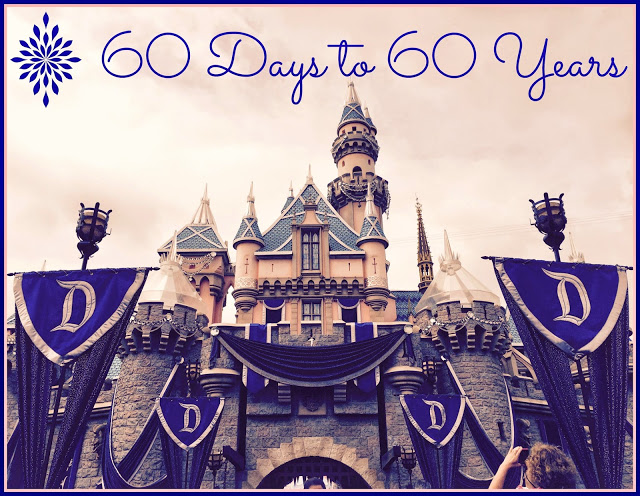 Visit all the bloggers in the "60 Days to 60 Years blog hop!