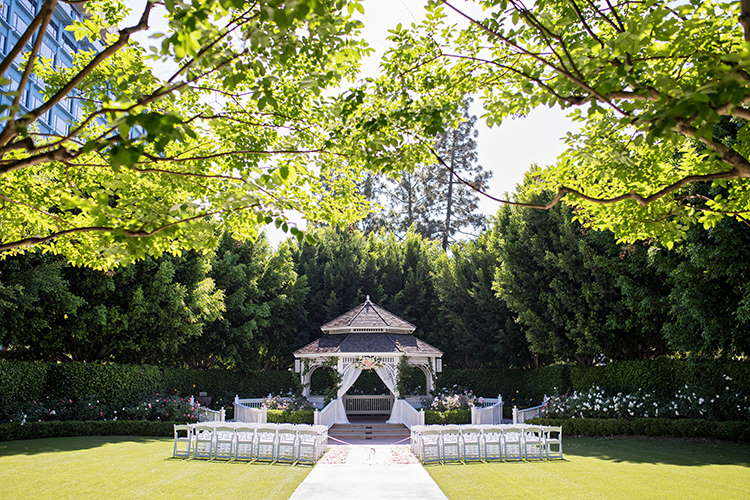 Photo by White Rabbit Photo Boutique
Disney Bride Sara is planning a Disneyland wedding at Disney's Grand Californian Hotel for March 2019.
We have all looked at photos of gorgeous and most likely very expensive weddings and thought "Wow, I want my reception to look like that!" If your Pinterest is full of decadent wedding inspo but your bank account isn't cooperating, or if you are just trying to be reasonable and not spend a year's income on one big party, here are some ideas to make your Disney wedding look lavish without spending a ton of money.
12 Tips to Make Your Disney Wedding Look Lavish Without Breaking the Bank
1. Try to maintain a low guest count. You've heard it a million times but keeping your guest count to the minimum required for your reception space is going to save you money. Money you save on food is money you can spend elsewhere, and will give your guests a better experience.
2. Chose a space that isn't too large. If you have a ton of extra room you will have more area to fill with decor if you don't want it to look empty. Chose a space that comfortably fits your guests without swallowing them up.
3. Do a daytime wedding. If you aren't committed to the idea of a dinner reception, consider a brunch or lunch wedding! They cost less and you can put your savings towards enhancements.
4. Ask your planner to help you pick inexpensive foods with a wow factor. Maybe do a mostly vegetarian menu to save on food costs or go with only seasonal or inexpensive produce. The goal is to have more options and have those options be visually stunning. Having plentiful food at your reception will create an atmosphere of extravagance, ideally while staying within your minimum expenditure requirements. Our wedding has a custom vegan menu and I was very surprised at the per person cost. Meat is a very expensive ingredient and our cost was greatly reduced by eliminating it from our menu.
5. Save money on your bar. You don't need to have a completely open bar to be a great host. Providing beer and wine, or offering a signature cocktail with a mid-range liquor could help you reduce the cost of alcohol. Drink tickets or a slightly delayed start time or early finish time on your bar might be a good idea for you as well, depending on your personal preference.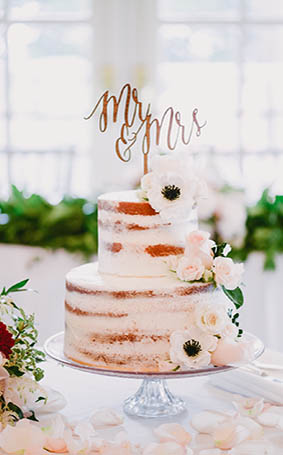 6. Have a simple cake decorated with fresh fruit or flowers. You can save money and have a cake that looks really elegant by skipping out on complicated fondant art. Most people don't even attempt to eat the fondant, but they love buttercream. Disney can make beautiful cakes without fondant; check out their Cake Dream Board for ideas!
7. Consider an outdoor space for your reception. If there is an outdoor area that will mesh with your theme, use it. You will need less floral, decor, and lighting to enhance the area and you won't have to draw attention away from ballroom walls. A few strands of lights or a hanging chandelier can make an outdoor area look very romantic and you are already surrounded by greenery.
8. More greenery and less flowers! Or at least in-season, less expensive flowers. Increase the volume of floral you can display by stretching your dollar with less expensive greenery, branches and filler, and use flowers to accent. Be frugal with your flower choices. Some variety of roses cost less than others, and seasonal flowers are generally better for your budget. Skip the orchids and go with anthurium, you can still have a tropical vibe without paying $30 a stem! Our wedding has a jungle vibe and we are filling the room with tropical greenery. Large palm fronds take up visual space and are affordable.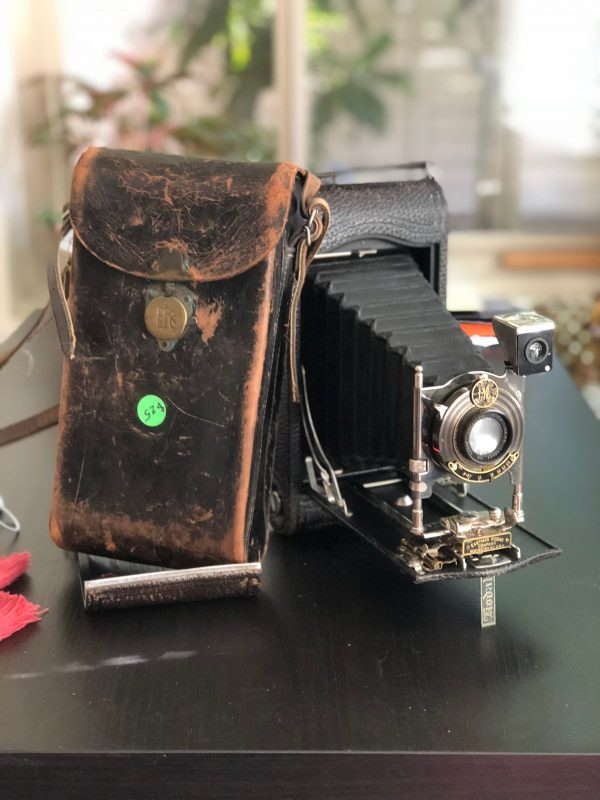 9. Create your own centerpieces and decor, or buy used. This only works if you can make them look professional. If you aren't super artistic keep it simple with something you can purchase. Lanterns always look nice especially when surrounded by a wreath of flowers or greenery. I also like the idea of going for height. A tall centerpiece draws the eye and looks extravagant. Scour sales, antique stores, and local buy, sell, and trade groups for items that fit your theme. We have gotten several items from estate sales that fit our Adventureland theme and most of them can be resold for at least what we paid after the wedding if we don't decide to keep them.
10. Disney is in the details. I know a lot of people will say "skip the paper products" but I say "make the paper products!" Again only if you can make them look professional. If you can download an inexpensive template from Etsy or you are handy with Photoshop, you can create your own menus or escort cards that give the wedding a high end feel for a fraction of the cost. Keep them small to cut down on waste, but a menu on each plate makes your place setting extra fancy.
11. Look into an outside vendor for simple things like uplighting. You want to be very careful with a non-Disney vendor so do your research, but for something fairly simple like uplighting you may want to price compare. It could be worth it to ask your DJ if they provide any lighting or find another alternative for equipment rental. Keep in mind Disney charges an extra power fee for outside lighting, so be sure to pay close attention to the pricing.
12. Ask an expert. Talk to your Disney's Fairy Tale Weddings planner and see if they have ideas that other people have used in your space to make it look full and lavish, but still cost effective. They know all the tricks and can help your vision come to life!
We ask our guests to travel and make our Disney wedding into a vacation and we all want to treat them to an experience they will never forget. Have fun with your planning and be creative, but don't get so hung up on specific things that you make yourself miserable with DIY or go into debt. Ultimately if you get married to your best friend, your day was a success! And that's all that matters!