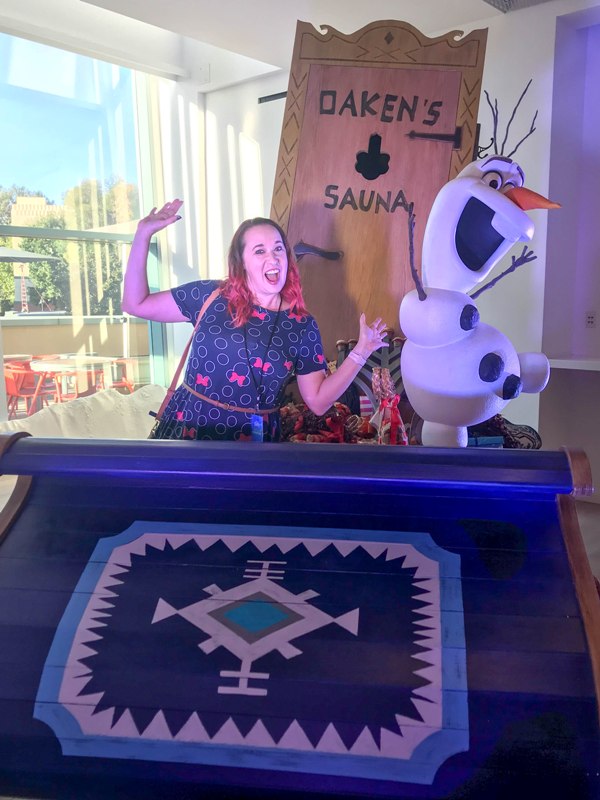 Are you ready for more Frozen? Olaf, along with Anna, Elsa, Kristoff, and Sven, are back in Olaf's Frozen Adventure, an animated short playing before Coco for a limited time.
Watch the trailer for Olaf's Frozen Adventure:
Olaf's Frozen Adventure
has all the makings of a timeless holiday special. The characters are adorable (and NO TROLLS –
sorta
), the songs are catchy, and the animation is beautiful.
Watch a clip from a new song, "That Time of Year":
Last month I had a chance to visit Disney Animation Studios where we screened
Olaf's Frozen Adventure
, and then were treated to a Q&A with the filmmakers and the one-and-only Josh Gad – the voice of Olaf.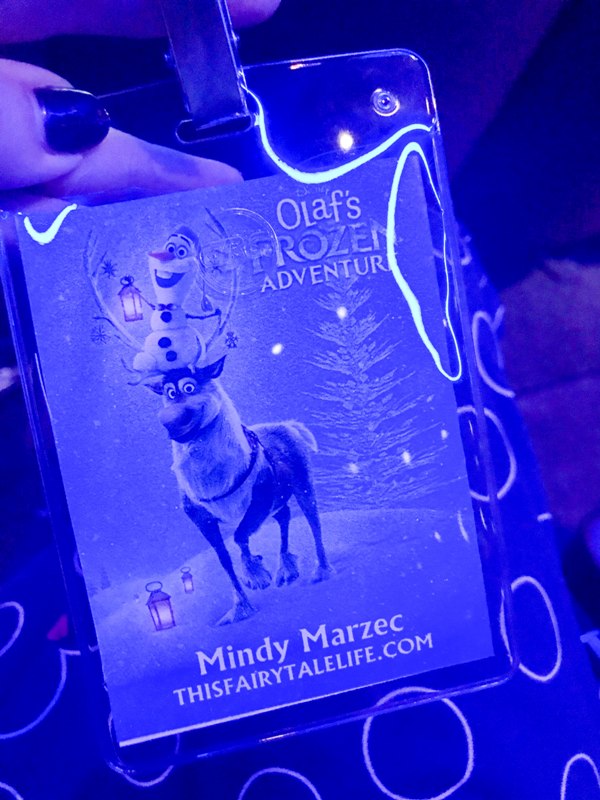 I had a chance to ask my old friend Josh (remember we saw each other at the Beauty and the Beast press day) about improvising lines. He said the filmmakers give him a lot of leeway with improvising and he is sometimes very surprised at what ends up in the film! (In fact, you can see one of his improvised lines in the clip above!)

Image copyright Disney
The filmmakers – Directors Stevie Wermers-Skelton & Kevin Deters and Producer Roy Conli – spoke about how much fun it was to work with the
Frozen
universe again, and the challenge to make a short holiday film that could live up to the incredible
Frozen
hype!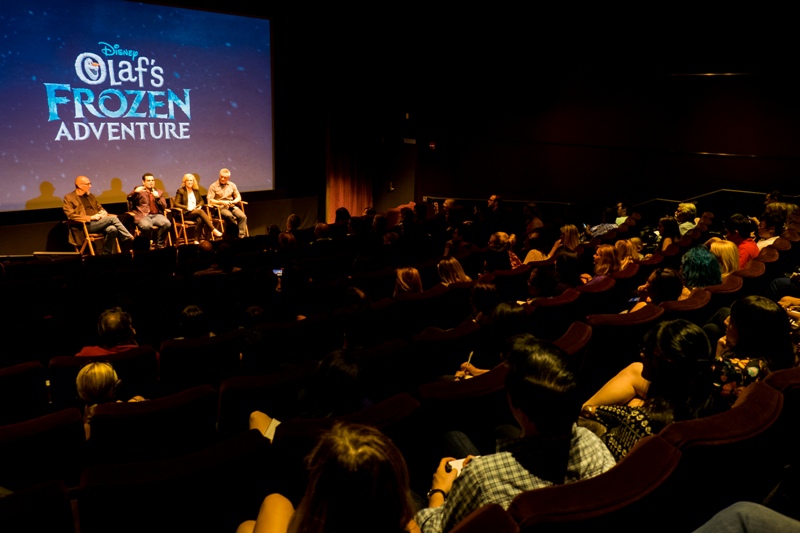 Image copyright Disney
After the screening we were guided to a reception on the second floor of the Studios, where we feasted on holiday sandwiches, Olaf crispy treats, and hot chocolate. The incredible songwriters, Kate Anderson and Elyssa Samsel, surprised us with a live performance of one of the songs in the film, and we were given Olaf drawing lessons by Disney artist Brian Kesinger.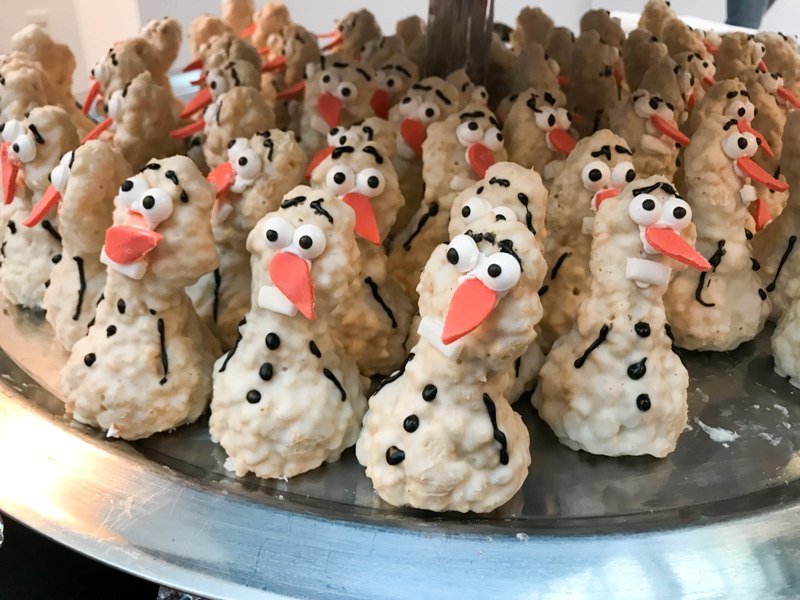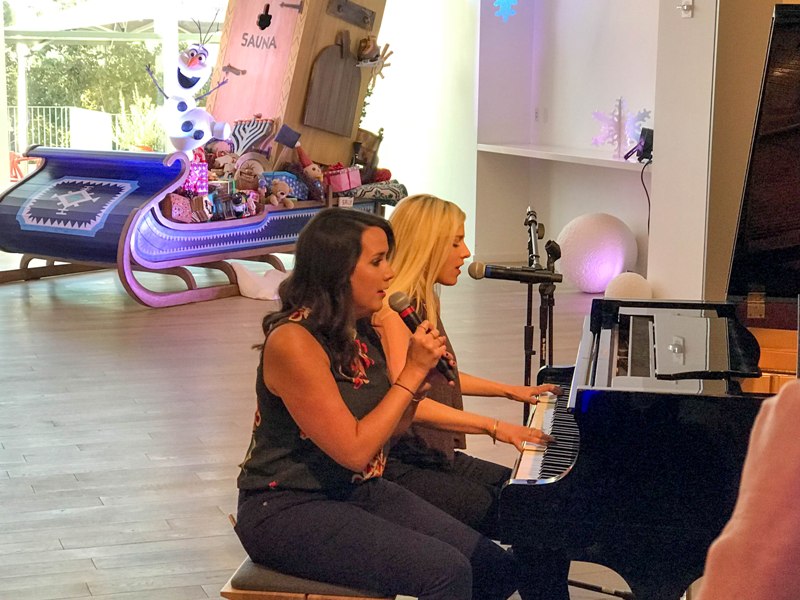 On the way out we were given an exclusive lithograph and an adorable "ugly sweater" style scarf! I've been wearing mine everywhere!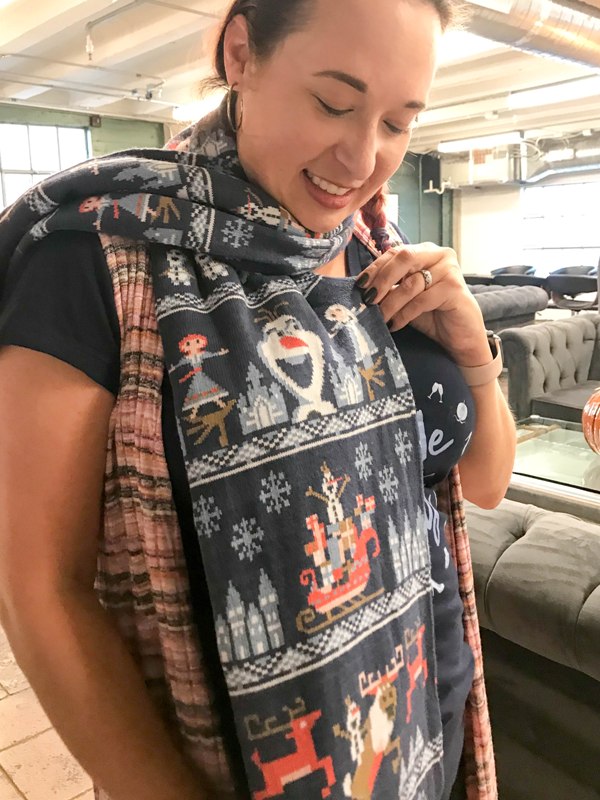 Visiting the Disney Animation Studios is always a huge thrill, and I can't thank Disney enough for inviting me!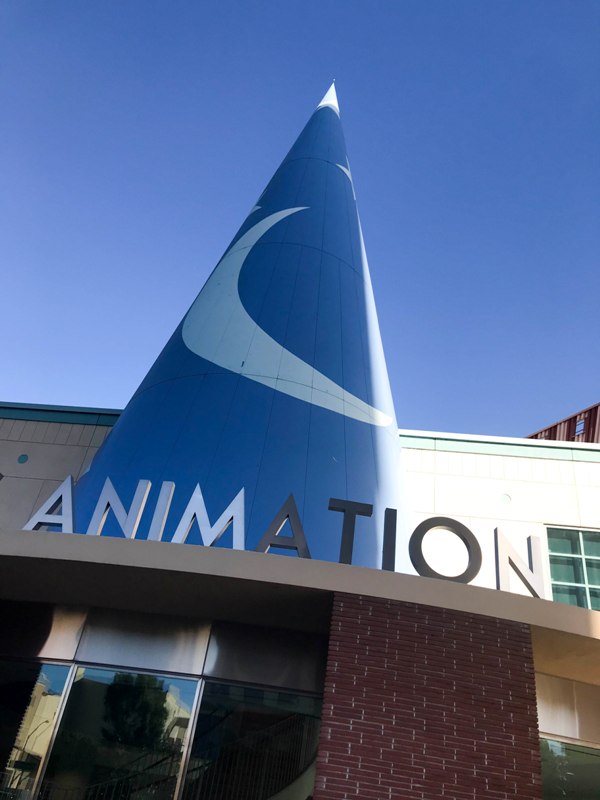 Olaf's Frozen Adventure plays before Coco for a limited time, starting Wednesday November 22!
Like FROZEN on Facebook: https://www.facebook.com/DisneyFrozen/
Follow Walt Disney Animation Studios on Twitter: https://twitter.com/DisneyAnimation
Follow FROZEN on Instagram: https://www.instagram.com/disneyfrozen/
Visit the official FROZEN website here: http://frozen.disney.com/