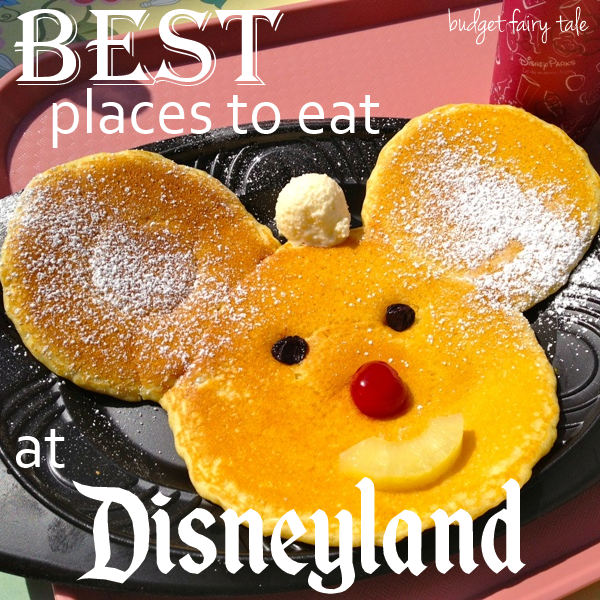 A couple days ago, my friend Chandra asked me via social media for my favorite places to eat at Disneyland. Oh man, loaded question! I just adore Disneyland food …. in fact, I think I may like the food more than the attractions.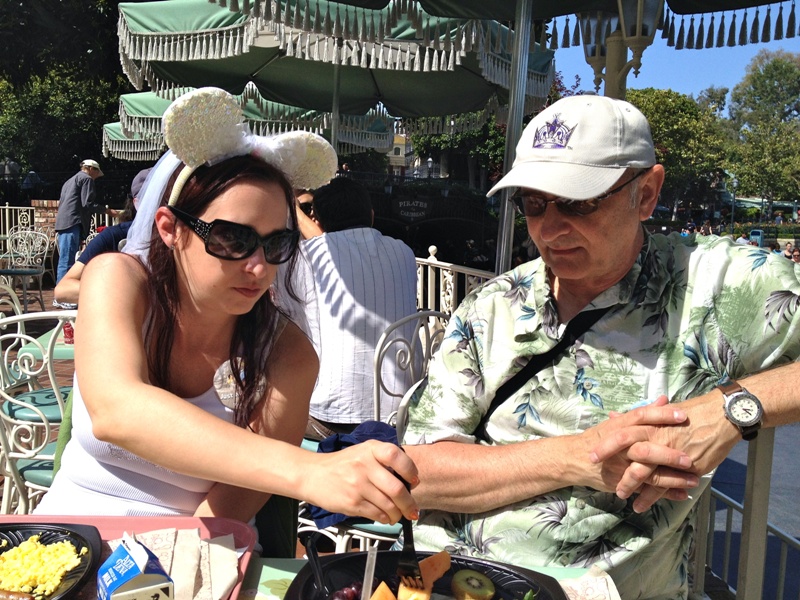 It's a tough question to answer via 140 characters, so I told her I'd answer her question in a blog post … and here it is! These, in my opinion, are the best places to eat at Disneyland, broken down into categories. It's kind of like the Oscars, but for more important things, like Mickey pancakes. Also, this post is only about eating at Disneyland Park. I have not included Disney's California Adventure, Downtown Disney, or the hotels. Because if I did, this post would take an hour to read. Because I really love Disney food. (Have I mentioned that yet?)
I gotta add the disclaimer to say, these are MY favorite places, and everyone likes different things (which is what makes life so interesting, yeah?), so I encourage you to add your favorites in the comments and why you love them.
Best All Around
Hungry Bear Restaurant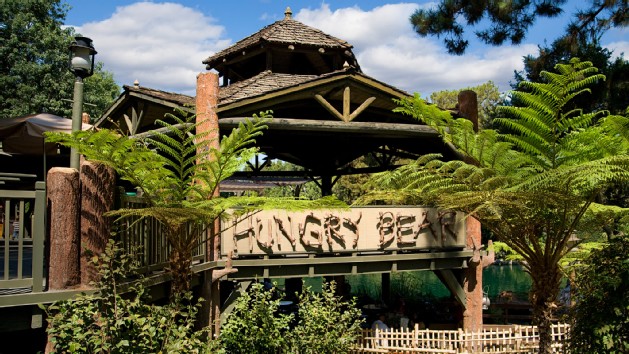 OH HUNGRY BEAR, HOW DO I LOVE THEE??? All things considered, this is hands down my favorite place to eat in Disneyland. The main reason is that it's never really crowded. There's so much seating, and you can't beat the view of the Rivers of America and Tom Sawyer's Island (I mean Pirate Island – WHATEVER). I like sitting downstairs along the water and watching the ducks, because sometimes I'm a three year old. But if it's crowded, just head to the back of the upper level seating area, which no one seems to know exists.
UPDATE – With the construction of Star Wars Land, Hungry Bear Restaurant no longer has the river view that I loved so much. However, it is still my favorite quiet restaurant inside Disneyland.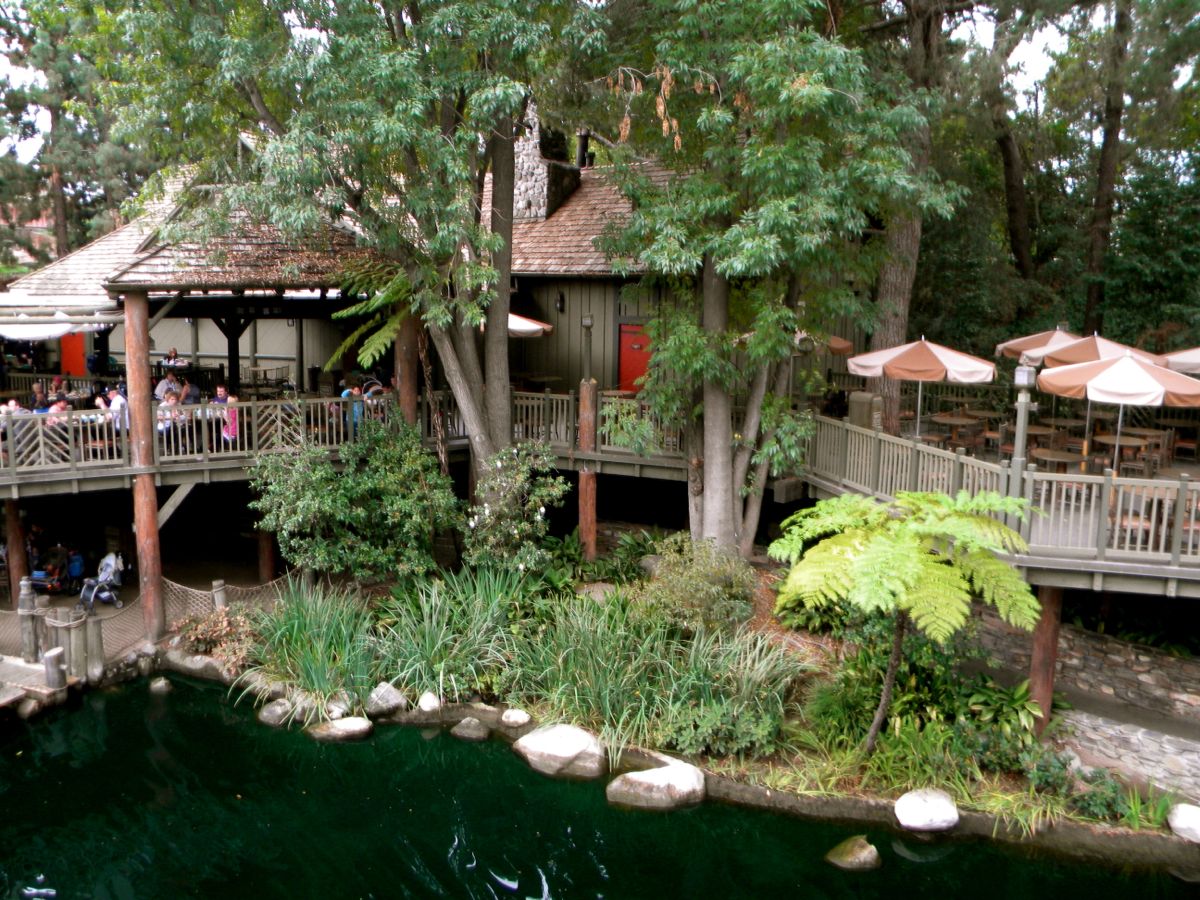 Image Source: MousePlanet; Photo by J. Jeff Kober
Oh, there's food there, too. I love the chicken sandwich; the chicken salad is good, too. They have regular burgers, salads, and the recent addition of sweet potato fries. Mmmmmm. And they have little pies and cupcakes.  This is place is just perfection, I tell ya.
Best Place(s) to Eat with Young Kids
(Disclaimer: I don't have kids and I could be way off.)
Mickey's Toontown "food court"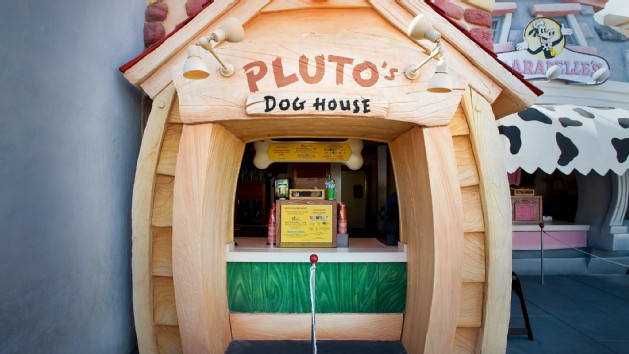 In the middle of Mickey's Toontown is a little food court of sorts, with Daisy's Diner, Pluto's Dog House, and Clarabelle's Frozen Yogurt. All of these are quick service windows and you can eat your food at the tables outside. Daisy's has pizzas and Pluto's has … as you can guess, hot dogs (and sandwiches). Also, once in a while characters come out here, so it's kind of like character dining.
Village Haus (now Red Rose Taverne)
If your little ones love spending all their time in Fantasyland, the Village Haus across from Dumbo and Casey Jr is your perfect stop. Lots of unique options for adults, like flatbread pizzas and sausage in a pretzel roll, as well as kids meals with mac n' cheese and apple slices. There is indoor and outdoor seating and plenty of high chairs. The decor is really fun, too.
These are my recommendations for families with young kids; however, when I asked my Disneyland loving friends for opinions, I got a lot of surprising answers … Carnation Cafe and Blue Bayou seem to stir up fond childhood memories, as well as newer options like the character breakfast at Plaza Inn and Redd Rocket's Pizza Port.
Best for Teens
Redd Rockett's Pizza Port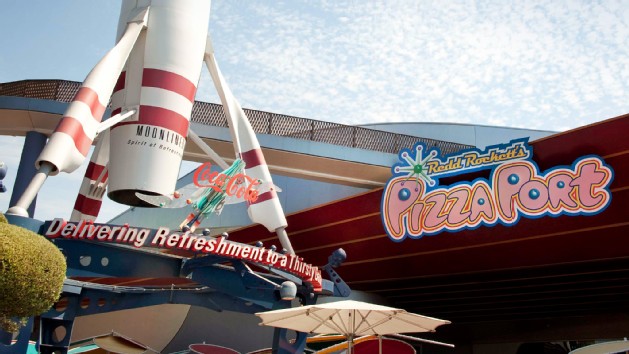 I really loved Pizza Port when it first opened along with the re-imagined Tomorrowland in the late 1990s. But like most things I loved in the 1990s (baggy clothes, Vans, Pokemon cards), I grew out of it. Either my palette has become more sophisticated or the recipes have changed, but those seven dollar slices of pizza just don't impress me anymore. BUT, it seems to me the kids LOVE this place. I mean, you can't go wrong with pizza and pasta (okay, and salads, as if anyone ever orders those). Plus the seating area is right by the entrance to Space Mountain, which means your teens are probably already over there.
Best for Romance
Blue Bayou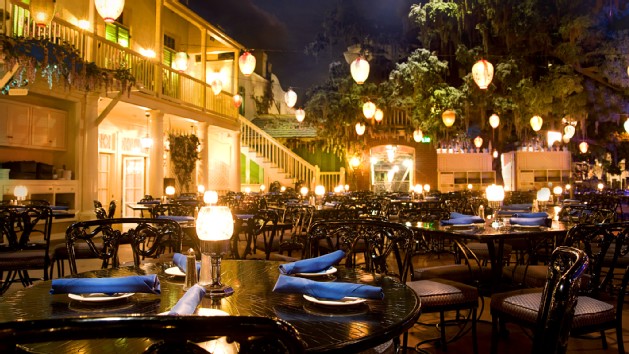 This restaurant is one of the most popular dining options in the entire Disneyland Resort, and for good reason. It really does transport you to the bayou! The restaurant is located along the waters of the Pirates of the Caribbean attraction. The "evening" feel and the glow from the colorful lanterns and dancing fire flies make it a very popular spot for romantic dinners and marriage proposals (and sometimes even weddings).  Oh, and the food not's bad too.  I recommend going for lunch and enjoying the Monte Cristo sandwich (which you can also get next door at Cafe Orleans without the hassle of making reservations).  Lunch = lower prices as well.
Best for that "Disneyland" Feel
Carnation Cafe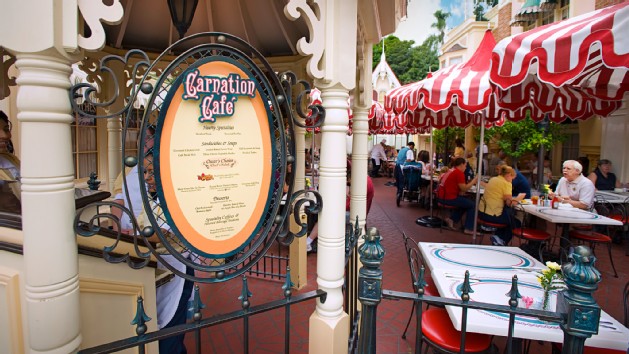 Carnation Cafe was recently remodeled and they did away with my favorite menu item (the veggie sandwich … booooo), but it still has that classic, Main Street USA feel that you are used to.  If you're lucky, Chef Oscar might come out and say "hello!" Chef Oscar is Disneyland's longest tenured cast member, joining the company in 1956 (one year after Disneyland opened).  Reservations strongly recommended.
Best Breakfast
River Belle Terrace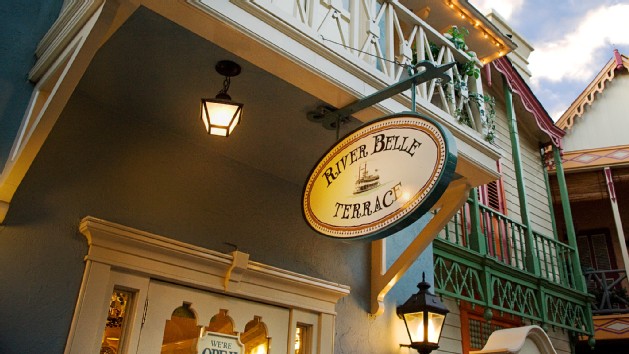 One of Disneyland's opening day eateries, rumor has it Walt used to grab breakfast here. I love getting the Mickey pancakes. They have other breakfast offerings, too, I'm sure. But, Mickey pancakes. The lines for this Frontierland "quick" service restaurant are usually really long, so get there right when it opens, if you can. Then grab a table and watch the queue for Pirates fill up.
Best on busy days
Rancho del Zocalo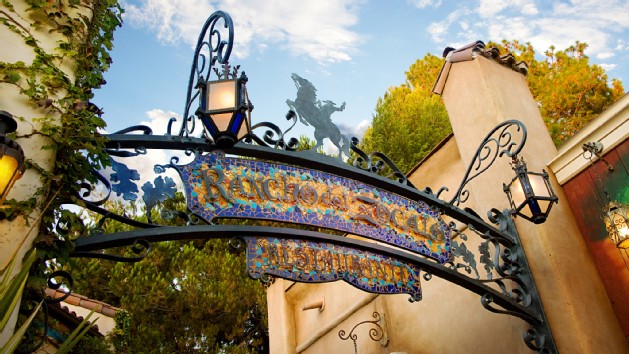 Festive Mexican food and atmosphere. Lots of options, lots of different queues to order, and tons of (outdoor) seating. Depending on where you sit, you can hear and see a bit of Big Thunder Mountain, you know … if it ever re-opens. Downside – their restroom only has two stalls in the ladies room (huge oversight for a Mexican restaurant … just sayin'.)
Best when it's raining
Golden Horseshoe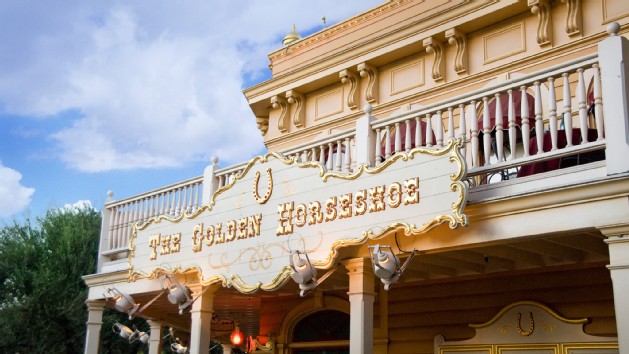 I'm not sure why Golden Horseshoe is so under attended. My best guest is people simply don't know it's there, or don't know you can order food without watching the show. You totally can! So if it starts pouring down, or if you just have a hankering for some chili cheese fries (omg, so good), head into Golden Horseshoe. I like to sit up in the balcony and look down on the little people below … but that's just me.
Best when you want to grab something quick
Harbour Galley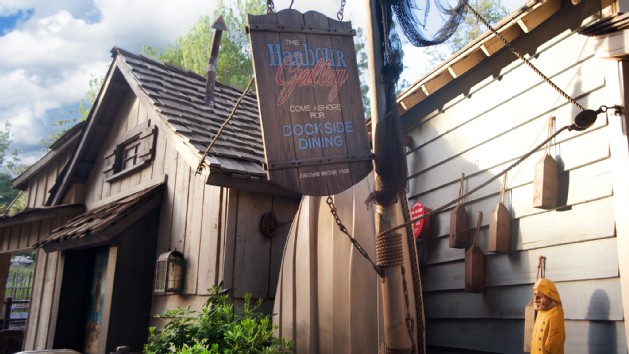 Personally, I have never seen a huge line at the Harbour Galley, a small quick service shack across the way from the Haunted Mansion. I think it's, again, one of those places that people miss as they are walking by.  They have salads and soups, and little known fact: they have the same clam chowder as Royal Street Veranda with the line of people a mile long. Major downside is severe lack of seating, so you may have to sit along the wall around Haunted Mansion or plant your butt on the ground along side the Rivers of America and have a picnic.
Best for vegans or special diets
This probably goes without saying, but a place where you can talk to a chef is your best bet for a clean meal. For sure a chef will come talk to you at places like Blue Bayou or Carnation Cafe, but if you want a quick snack, there are usually fruit stands halfway down Main Street USA, near Jungle Cruise, and near the Hungry Bear restaurant. Also, the Refreshment Corner (at the start of Main Street USA, adjacent to Jolly Holiday) has a vegan burger.
Now it's YOUR turn! Where are your favorite places to eat at Disneyland? What did I leave out? Where did I miss the mark?
All images are from Disneyland.com, unless otherwise noted.