Note: The Practically Perfect Wedding Planning course is currently being revamped and will launch again soon!
Wedding planning. It's not for the faint of heart.
Perhaps you've dreamt of your wedding day since you were a little kid. Or perhaps you've never really thought about it too hard.
But now? I'm assuming you're engaged (YAY!) and you're wondering … what do I do now?
How the heck do you plan what will probably be the BIGGEST PARTY OF YOUR LIFE when you have zero event planning experience?
I remember being so exited to plan our wedding and then quickly realizing I was way over my head. I spent hundreds of dollars on books and binders and magazines, and spent hours reading blogs and trying to piece it all together. Everything came out beautifully in the end, but post-wedding I was thinking there had to be a better way for brides to learn the planning process.
This led me to create the Practically Perfect Wedding Planning course!
This self-guided course is exactly what *I* would have wanted when I was planning our wedding. Using a combination of videos and worksheets, the course provides guidance on what aspects of planning to focus on and when.
But don't just take my word for it. Here are some reviews from Practically Perfect Wedding Planning course graduates!
"This course is a great choice for anyone who has recently gotten engaged and feels confused or lost in wedding planning."
"Mindy's course was extremely helpful and full of resources and information on how to calculate a budget."
"This easy to follow course will take the guess work out of wedding planning so you can fast forward to happily ever after."
"LOVE the pie charts showing all the different budgets, and how to allocate budgets to different areas. Very helpful and realistic."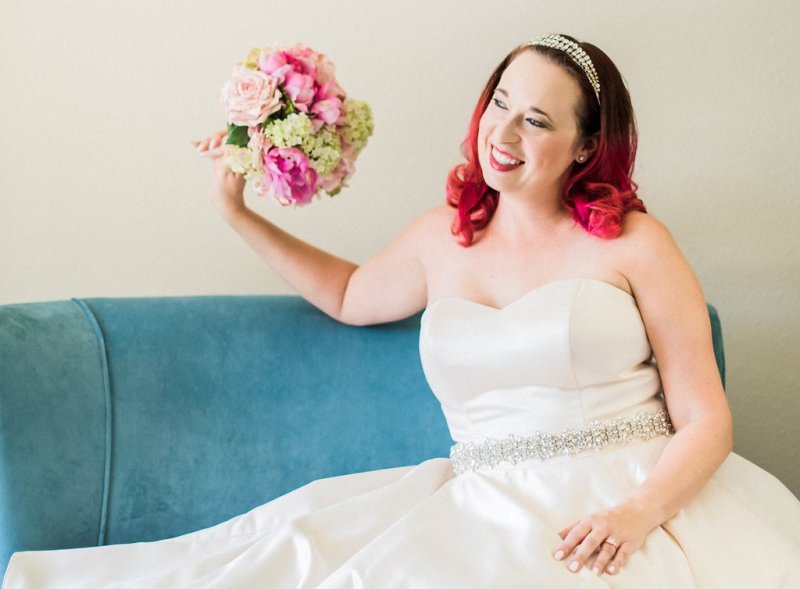 The course will help you with:
Setting a realistic wedding budget (and why weddings cost so much!)
Picking a theme for your wedding
Selecting your bridesmaids and groomsmen
Figuring out your wedding priorities
How to deal with family members who have their own ideas for your wedding
And much more!
What you get:
Over two hours of video tutorials
20 page workbook
Wedding planning timeline checklist
Links to additional resources
Side note – Since I'm known as a Disney weddings blogger, I'm often asked if this course covers how to have a Disney wedding. This course is for anyone having any kind of wedding, not just Disney weddings, but I do include a few examples of issues that commonly come up for Disney brides and grooms.
If you're ready to take control of wedding planning, visit the Practically Perfect Wedding Planning course page to enroll for yourself!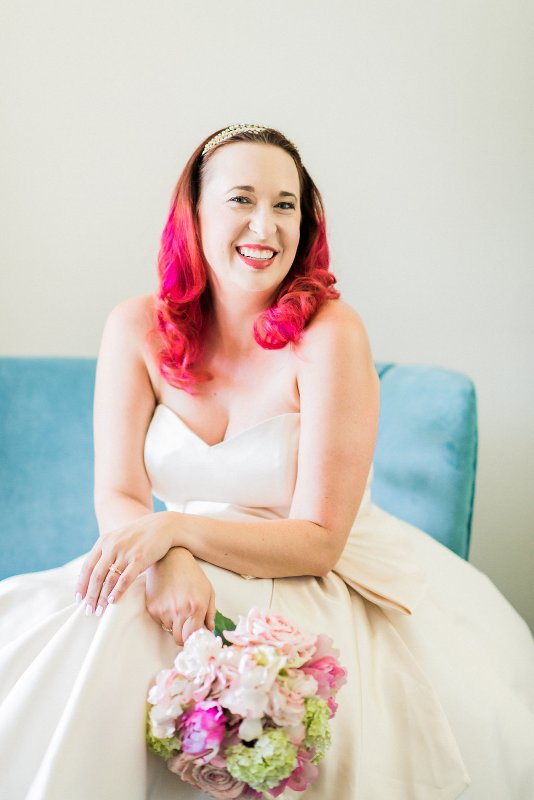 Photos by Julie Shuford