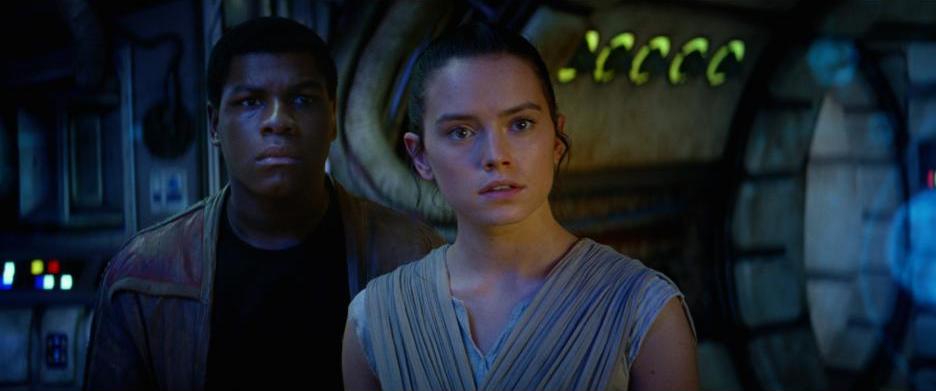 The early numbers are in and, as expected, the Force has not only awakened but broke all kinds of records while doing so.
Star Wars: The Force Awakens is estimated to gross $238 million by the time the weekend is over. Globally it's at $517 million. That's a lot of Republic credits.
The movie also busted opening day records, with $120.5 million, including a record-breaking $57 million from Thursday night preview showings. The previous largest Friday, opening day, and single day records were held by Harry Potter and the Deathly Hallows – Part 2 at $91 million. The previous opening weekend record was set by The Hobbit: An Unexpected Journey at $84.62 million, approximately 1/3 of what The Force Awakens brought in.
Here's a list of the domestic box-office records The Force Awakens has slashed so far:
· Biggest Thursday preview gross with $57M.
· Biggest Friday and biggest single-day gross with $120.5M.
· First film ever to post a single day over $100M.
· Fastest film to $100M and $200M.
· Biggest December debut (nearly 3 times previous record of $84.6M).
· Biggest IMAX Thursday night preview ($5.7M), single-day ($14M, Friday), and weekend ($30.1M).
· Highest theater average for a wide release ($57,568).
"Our sole focus has been creating a film that delivers that one-of-a-kind Star Wars experience, and director J.J. Abrams, Lucasfilm President Kathleen Kennedy, and the Lucasfilm team have outdone themselves," said Alan Horn, Chairman, The Walt Disney Studios. "To all of the fans around the world who not only came out in Force to make this such an exciting and astronomical debut but who treated this film as their own and helped preserve the experience for their fellow fans by not spoiling it – thank you, we do."
Were you a part of this historic weekend? Personally, I saw it twice within 24 hours so I certainly contributed my share.