This post contains affiliate links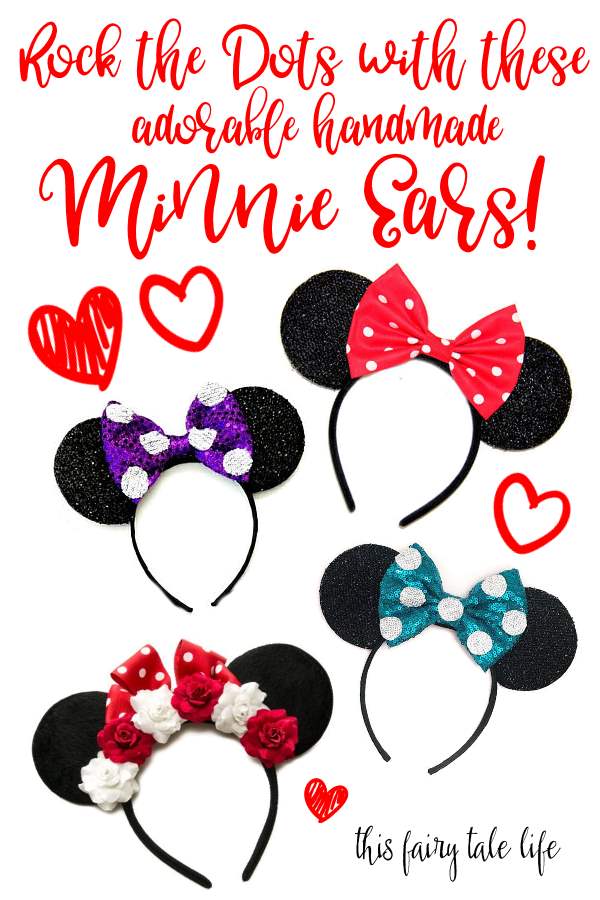 Happy Polka Dot Day! Obviously today is the day we celebrate our favorite style icon – Minnie Mouse! Even better, this year she is finally getting a star on the Hollywood Walk of Fame! (It's about time, right???) I'm going to go down to Hollywood and see if I can catch a glimpse of the action from the cheap seats and tonight I'm planning my #RockTheDots outfit. It's a little too late for me to order, but I thought these handmade adorable Minnie Mouse ears from Etsy would all be perfect for rocking the dots and celebrating Miss Minnie! And I love shopping Etsy because I know I'm supporting an independent artist. How can you even choose?!? One of each, please!
#RockTheDots Every Day with These Adorable Minnie Mouse Ears!
Kutiebowtuties – Polka Dot Mouse Ears
How will you Rock the Dots today?