Selecting bridesmaid dresses can be one of the trickier aspects of planning your wedding. Perhaps you have a vision in your head of how you want everything to look. Perhaps you have some bridesmaids who don't want to spend a ton of money on a dress YOU love but they will likely never wear again (and who can blame them). The easiest solution to the bridesmaid dress shopping dilemma may be as simple as this: Rent your bridesmaid dresses! Brilliant, no?
I've always thought this would be a great idea but never saw it in action … until I saw pictures of Carly's gorgeous wedding at The Disneyland Hotel. I mean, look at those sparkly dresses … LOOK AT THEM!

Image credit (above and top): Candice Benjamin Photography
Carly picked these dresses from
Rent the Runway
, a dress rental website she had used several times in the past. "I rented dresses for almost every special occasion, including my engagement party, engagement photos, etc. I figured, why can't it work for bridesmaid dresses?"
And Carly's bridesmaids were totally open to the idea as well. "I didn't want my girls paying $150+ for a dress they would never wear again." The only concern was the uncertainty of trying on a gown for the first time the day before the wedding and hoping it's a good fit, which is totally understandable. For anyone who was concerned about sizing, Carly offered this suggestion: "Go to a department store that carried the same designer (in my case it was Macy's) and try on the designer's dresses to get an idea of how that particular designer sizes their dresses. I also encouraged them to look through all the reviews, which I did as well and gave them some feedback about where the dress might have some problem spots." As for any day-of issues that arose, Carly says, "We did have some problems with the length of the hems, but I ended up using safety pins to make everyone's dress the correct length and it worked out just fine."
A few other examples of beautiful bridesmaids gowns from Rent the Runway …
This bride selected mismatched sequin dresses for their December wedding. The shimmer is perfect for Christmas!

Image source: Burgh Brides / Image credit: Dena Galie Photography
Another idea for mismatched dresses – Even though everyone was in a different dress, each member of the bridal party wore a matching shawl and the same hair style to unify their look.

Image source: Tidewater and Tulle / Image credit: Luke and Ashley Photography
Here's another option … give the Maid/Matron of Honor a little spotlight by putting her in a unique dress that compliments the rest of the bridesmaids dresses.
Image source: Bridal Musings / Image credit: Miki and Sonja Photography
Not convinced by the photographic evidence? Here are some other reasons why it's a genius idea to rent your bridesmaid dresses:
1. Renting a dress will probably be way cheaper than buying a dress. The average cost of a bridesmaids dress is $150. Yikes! The average dress rental on Rent the Runway? Between $70-$90, approximately half the cost of buying something new.
2. You can get stunning designer dresses you wouldn't normally be able to afford. The Badgley Mischka gowns worn by the Carly's bridesmaids retail for $650. For the vast majority of us, that would be way outside of our bridesmaid budget. But the rental cost for these dresses was between $80-$90 for each dress. Way more reasonable.
3. You skip the hassle of trying to get all your bridesmaids together to go shopping. A lot of brides and grooms have wedding party members who live all over the place, and getting everyone together to go dress shopping can be nearly impossible. Typically guys have it easy … go to the closest tux shop, get measured, and rent your tux or suit. With women there are a few more things to consider and, generally speaking, us women are a little pickier with what we wear. Rent the Runway is great because there are several dress styles and sizes to choose from (sizes range from 0-22 for some dresses), and you can see the dresses in action in the reviews. The reviews can help you find a dress that is flattering for any body type, and you can see pictures of the dress on real women.
4. Your bridesmaids aren't stuck with a dress they will likely never wear again. I know a lot of brides and grooms make an effort to choose bridesmaid dresses that can be worn again. But the reality is, unless you're letting your bridesmaids wear something from their closet or some kind of LBD, the dress is probably stay in the back of the closet forever. Perhaps they can sell it and get some of that money back, but it's still spending a lot of money on a dress you're going to wear once. If you're going to spend the money, why not rent something AMAZING?
Shop This Post
(Availability subject to change)
:
Top Row:
Badgley Mischka – Countdown Couture Gown
//
Badgley Mischka – Glitz Gown
//
Badgley Mischka – Gold Front and Center Gown
//
Badgley Mischka – Take the Stage Gown
Bottom Row:
ML Monique Lhuillier – Glitter in Gold Gown
//
Milly – Gold Metallica Pleat Gown
//
Badgley Mischka – Screen Siren Gown
//
Badgley Mischka – Award Winner Gown
Personally, I have used Rent the Runway several times, including during our wedding weekend! Renting dresses for your wedding events makes so much sense. You'll want to wear something special for events such as your rehearsal dinner or maybe even an after party, and renting is so much easier than buying.
Would you rent dresses for your bridesmaids?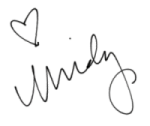 This article was originally published in March 2016 and has been updated.