Photo copyright Disney
BIG NEWS! This year, the Disney's Fairy Tale Weddings Showcase at Disneyland is open to the public!
In the past, this invite-only event was limited to couples who were already under contract for a wedding at Disneyland.
But now, anyone can attend this year's showcase – on Monday, September 10 at 6:00pm at Disney's Grand Californian Hotel and Spa – for the price of $25 per person.
The Disney's Fairy Tale Weddings Showcase at Disneyland is a great way to meet the Disneyland wedding planners and preferred vendors, try some tasty food and cake, and see some amazing reception displays by Disney Floral and Decor.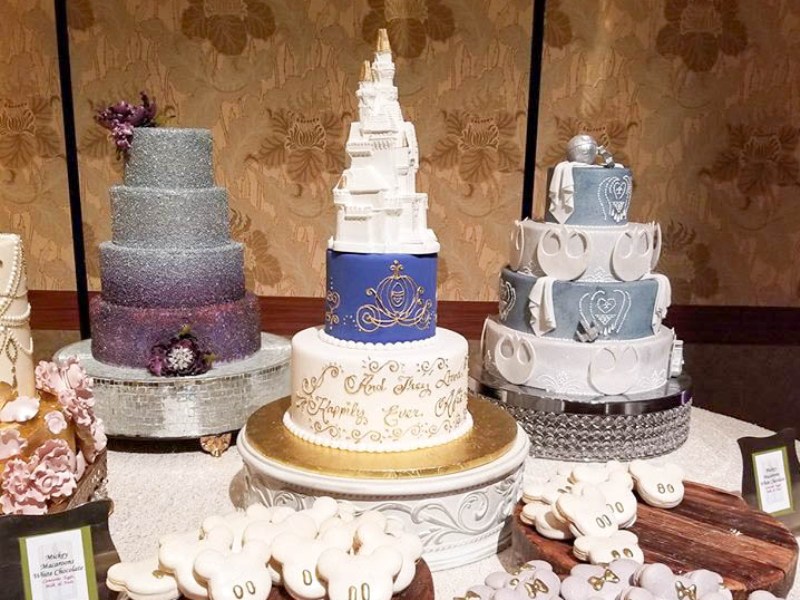 On the registration form, you must provide your name, address, phone number, and list whether you are a bride, groom, family or friend of the bride/groom, a future bride or groom, or considering a vow renewal. You can RSVP for up to two guests by visiting this web page.
Learn more about the Disneyland Weddings Showcase by visiting the DFTW Ever After Blog or my recaps of past events:
2017 Disneyland Weddings Showcase
2016 Disneyland Weddings Showcase
Space is limited so register early! Click here to register.