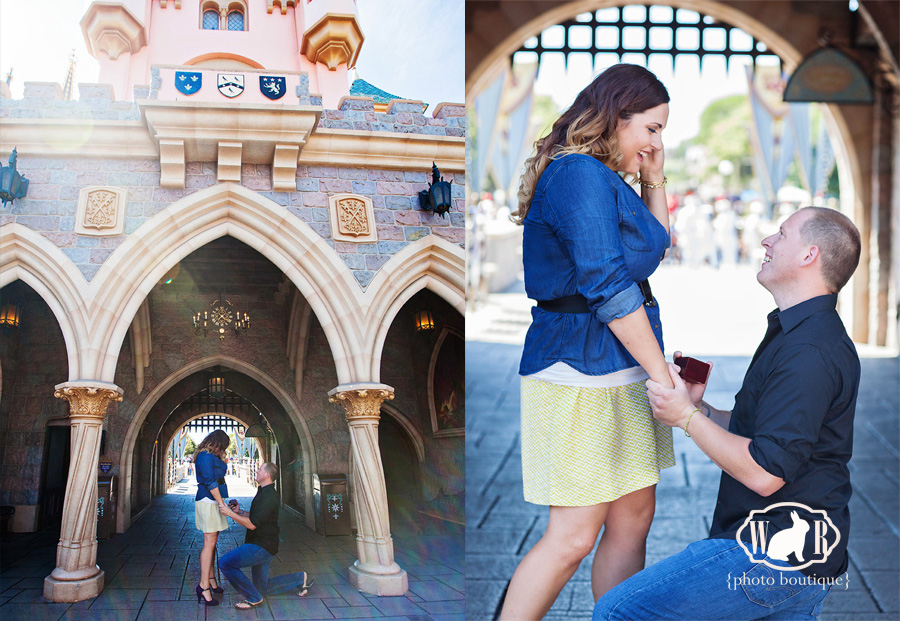 Image Source: White Rabbit Photo Boutique
March 20 is National Proposal Day! Perhaps the only thing I love as much as a Disney wedding is a Disney engagement! I had my own Disney engagement at Disneyland, complete with a Mickey shaped ring and it was a dream moment (I think … I blacked out for most of it).
I thought it would be fun to survey a few Disney brides (and Disney wedding loving friends) about their own proposals. Some of these answers surprised me!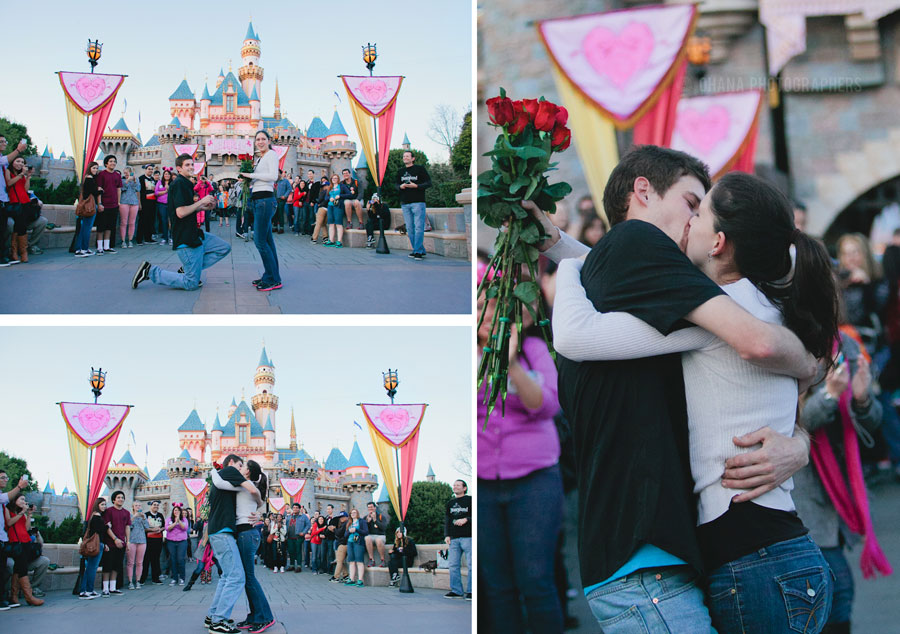 Image source: Ohana Photographers
When it comes to your dream proposal spot, 53% of you picked a Disney parks castle as the location of choice, while 46% would prefer anywhere in Disney BUT the castle. This one was split more evenly than I expected! I thought the castle would win by a landslide, based on all the pictures I see online.
Despite all those viral proposal videos you see being shared around, 66% of you would prefer a simple & quiet proposal between just the two of you, verses a big, elaborate proposal in front of a large crowd.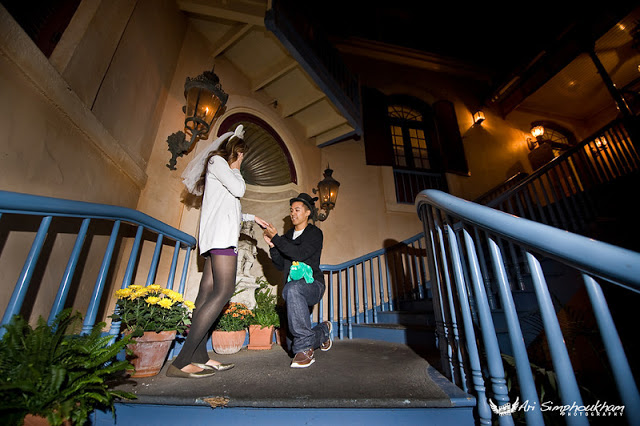 Image credit: Ari Simphoukham; Image Source: This Fairy Tale Life
When it comes to the ring, 78% of you prefer a traditional diamond verses something colorful and offbeat (which puts me proudly in the 22 percentile). And 63% of you want to be surprised by your partner, while 37% of you want to pick out your own ring.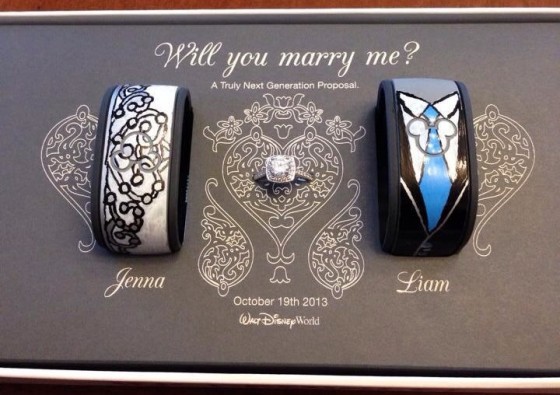 Image credit: Shaina Mangino; Image source: This Fairy Tale Life
Post-proposal, 70% of you would call your parents first and 22% would contact your best friend. Two respondents said they would call their sister first, and one respondent said they would want to have that day just for them, and tell everyone else later. Aww, sweet!
When I prompted, "The proposal isn't official until we …." 78% of you said "seal it with a kiss!" 17% said it's official once they've told their parents, and 5% said it's not official until they've posted a picture of the ring on Instagram. Hehe!
Finally, what's the best way to celebrate after a Disney engagement? I asked you to pick between watching fireworks, sharing a Dole Whip, or buying bride/groom Mickey ears … and 63% of you picked all three! 27% think watching the fireworks together is a perfect way to celebrate your proposal moment.

Image source: White Rabbit Photo Boutique
Thanks to everyone who participated in my survey! Do you have a Disney proposal story? (Or even a non-Disney proposal story?) Please share it with me in the comments … I love to read about them! And if you want to read my own proposal story, it's right here!