January 22 is National Polka Dot Day! Of course, we can't celebrate National Polka Dot Day without thinking of our favorite style icon, Minnie Mouse. Minnie has been influencing style since her debut in 1928 when she appeared with Mickey Mouse in Plane Crazy. Her style has evolved over the years, but she always maintains a classic, timeless look, and that's why we love her.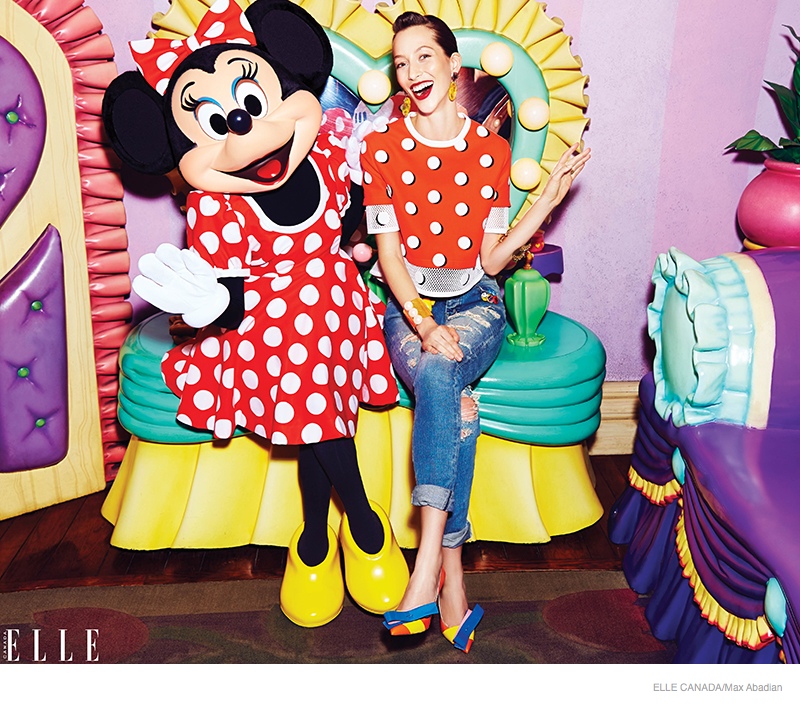 Image Source
If you're in Los Angeles, you can check out Minnie Rocks the Dots on January 23, 2016 at The Paper Agency, 1050 S. Olive St, Los Angeles, CA 90015 from 12-8 p.m. The event will celebrate all things Minnie, showcase new upcoming Minnie Style clothing pieces, iconic photos paying homage to Minnie, and one-of-a-kind designer couture created especially for the celebration. Who will I see there?
And if you can't make it to the event, you can still #RockTheDots at home. Here's the latest selection of Minnie inspired clothing from Disney.
This post contains affiliate links.