Disney's latest animated movie is Moana, a story of a young girl who sails across the sea to discover who she is and where she belongs.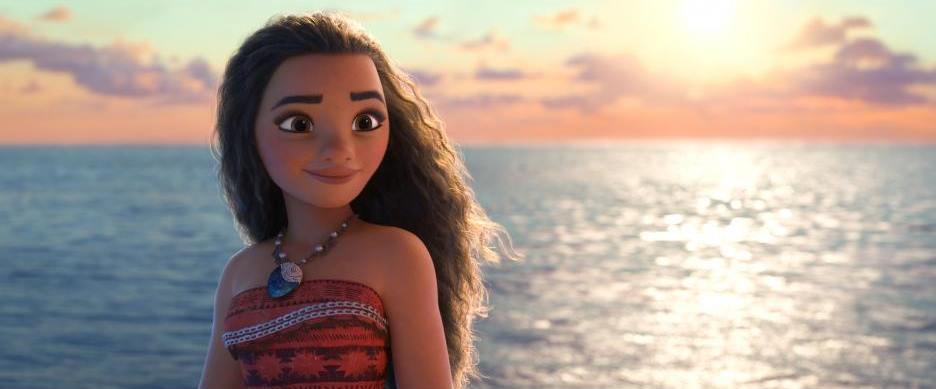 It's a sweet story, full of bright colors and inspiring messaging, and I know it's going to be a big hit with everyone!
Tropical and beach weddings are already popular, but I think once everyone falls in love with Moana, we are going to see even more of them!
Making this Moana wedding inspiration board wasn't much of a challenge for me, with so many beautiful island-inspired weddings to browse through on the official Disney Weddings website.
I drew inspiration from this Moana Poster Palette and from Polynesian/Island culture, of course, and came up with this colorful inspiration board!
Details I love:
This understated two-tiered wedding cake is pure perfection! I love how the starfish and coral represent the sea, and the fondant flower petals and orchids represent the land. In the background you can see the beautiful palm trees of Aulani!
At one point in the movie Moana wears a flower crown so this image reminded me of her! Of course we can't ignore the beautiful bouquet featuring flowers in varying shades of blue, the color of the ocean.
You can't have a Polynesian-inspired wedding without leis, right? Both leis even have the same orange-red color found on Moana's clothing.
What's your favorite Moana wedding inspiration detail from this board?
All wedding images from Disney Wedding Inspiration Gallery. Moana image copyright Disney.
Moana opens in theaters on November 23, 2016!