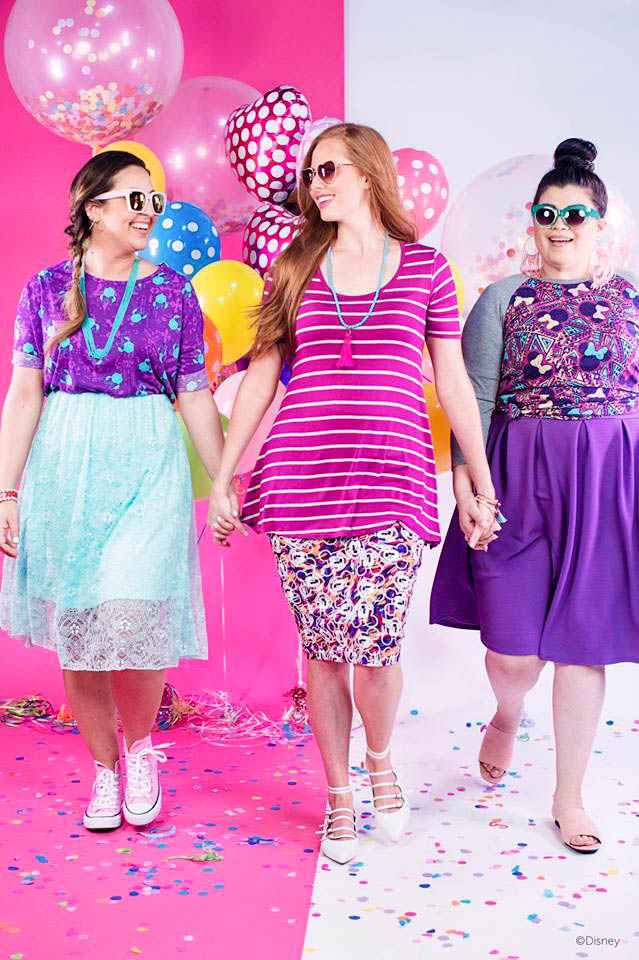 Image from LuLaRoe Facebook
Lularoe and Disney. Why are they the perfect combination? I'll tell you exactly why, and I should know … I'm obsessed with both.
If you're not familiar with LuLaRoe, the clothing line is sold through independent consultants via in-home popups or through Facebook groups. The clothing is incredibly comfortable, made with soft stretchy fabrics and styles that flatter all body types. They are mostly known for their "buttery soft" leggings but they also sell tops, skirts, and dresses. They also sell shirts for men and clothing styles for kids.
I've been a full-on LuLaRoe addict for over a year now after I attended an at-home party and tried on a few things. Since then I've purchased over 20 pieces via various Facebook groups I've joined.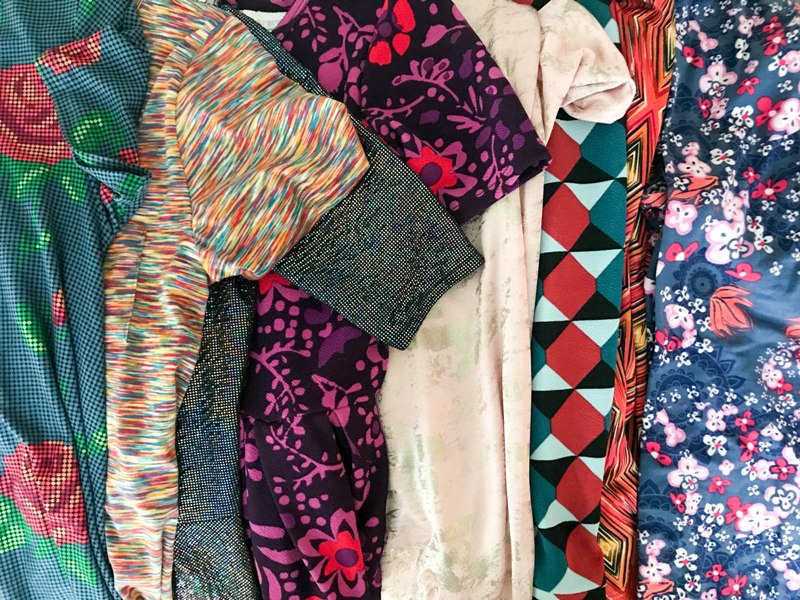 Just a few items in my LuLaRoe collection.
Part of the fun with LuLaRoe is the hunt. Consultants order inventory and they don't know what patterns they're going to get. Then they put it up for sale online or through home parties and you, as the buyer, have to search through the styles and sizes to find something you like. And if you love something and don't claim it right away, it's possible you'll never see it again.
Disney and LuLaRoe is a natural fit (pardon the pun). The clothes are so comfortable they are perfect for Park days. There are several Facebook Groups dedicated to wearing LuLaRoe and Disney. And clever Disney fans have started "Disneybounding" with LuLaRoe fashions. I even have a few Disney-esque outfits I have put together!
This pink and purple floral Amelia dress reminds me of Rapunzel (and yes, it has pockets)!
These cherry blossom leggings remind me of Mulan! I love it with this orchid colored Perfect tee and a red lace Joy vest.
This pink Madison skirt was perfect for Valentine's Day at Disneyland.
That red Joy also pairs well with blue and yellow to make a Snow White Disneybound.
This black and gold Madison skirt is one of my favorite versatile pieces.
Some of my most prized possessions … my castle leggings.
And probably my favorite piece in my collection … this red and white polka dot Lola skirt!
When someone has a pattern or design they love and it's difficult to find, this is known as a "unicorn." I have a few unicorn styles for which I've been searching for MONTHS. And I'm sure with the new Disney designs, I'll have several more unicorns to add to the list.
Speaking of the LuLaRoe Disney collaboration, here's what we know so far:
– There will be officially licensed Disney prints in lots of styles, not just leggings.
– The promo pictures show a lot of Mickey and Minnie, but other characters were spotted too, including Thumper and Aurora.
– Pieces will be slowly rolled out to consultants and will likely be available to purchase from consultants in June.
– The collaboration will last for at least two years, so don't panic if it seems impossible to get your hands on any pieces right away. You'll have plenty of time!
– There are conflicting reports on whether or not the Disney pieces will be available to purchase online (in Facebook Groups) or at in-home parties only. I'll update this when I find out for sure.
– I'm hearing the Disney items will cost MORE than the standard items. Again, more on this if/when I hear about it.
Here are some still pictures from the LuLaRoe Facebook video: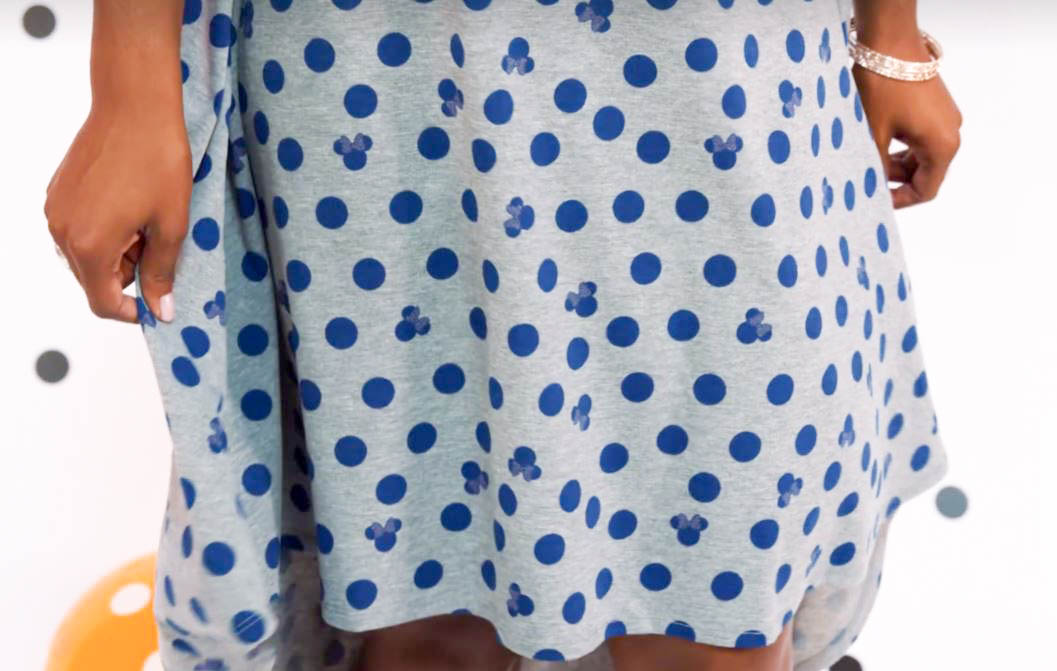 I predict it will be an expensive summer, especially because I'm going to need to buy a second house to store all my new LuLaRoe.
Are you excited for the LuLaRoe Disney collection?