When it comes to Disney films, sometimes the short ones are just as captivating and heartwarming as the feature length ones. Such is the case with "Feast." "Feast" is the short animated film running before "Big Hero 6" and it's a new favorite of mine. It's tough to tell a well-rounded story in six minutes, but "Feast" does it in spades. I basically can't wait for it to be leaked online so I can watch it a billion times. Honestly, the only way "Feast" could be improved is it was about a cat instead of a dog. *wink*
When I attended the "Big Hero 6" press event at the Disney Animation Studios, we also had a chance to interview Kristina Reed, the producer of "Feast." Kristina and Patrick Osborne (director) also worked on "Paperman," and the two films are very similar. I hope this is the start of a beautiful resurgence of fun short Disney films like we have gotten used to seeing before the Pixar feature movies.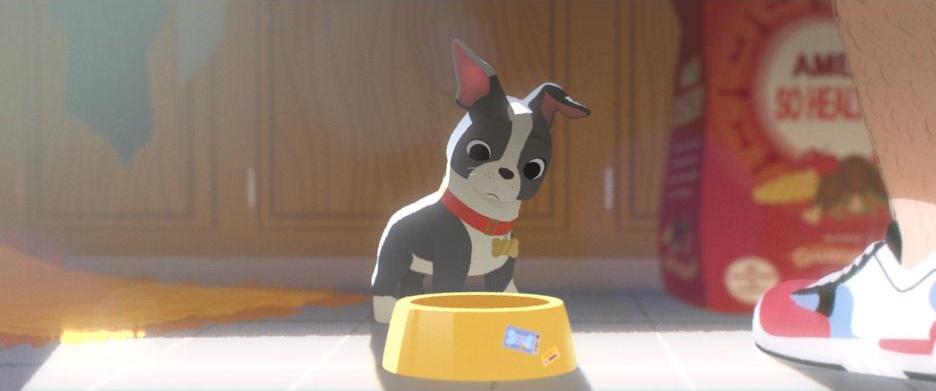 To read my full review and recap of the interview about "Feast," follow the link to Horsing Around in L.A. And thanks to Erin for asking me to cover this great press event for her blog!
Photos copyright Disney.