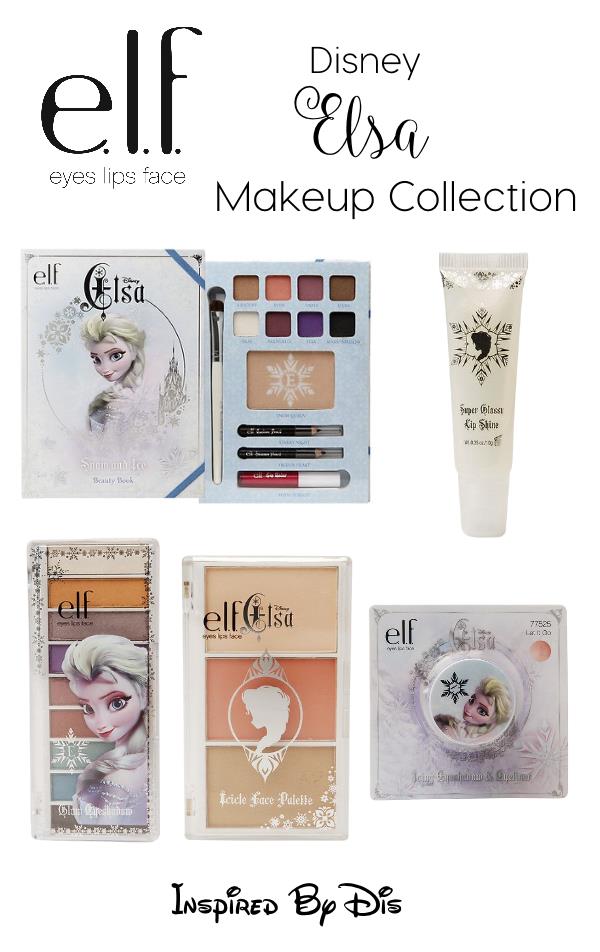 This post contains affiliate links.
Frozen mania is still in full force, so it makes sense the latest Disney makeup collection from e.l.f is inspired by Elsa. I actually really like this collection a lot, which is saying something since Frozen is not my favorite, to say the least. If you're really into eye makeup, this is the collection for you. There are a couple different eyeshadow palettes, along with eight shadows in the Beauty Book. I may have to pick up one of the Beauty Books for myself. And maybe that lip gloss. Did I just type that?
e.l.f. Disney Elsa Snow and Ice Beauty Book – $12.99

Snow & Ice Beauty Book Includes:
Eyeshadow – 8 (Net Wt 0.307 oz / 8.7 g)
Shimmer Pencil (0.018 oz / 0.5 g)
Eyeliner Pencil (0.018 oz / 0.5 g)
Face Shimmer (0.317 oz / 8.9 g)
Lip Color (0.03 oz / 1.0 g)
Includes a step-by-step guide for a fairytale makeup look. This Limited Edition Disney Elsa Beauty Book is a collectable item that is sure to reflect your inner pretty princess. The all-in-one book includes the must have makeup essentials to create your favorite Disney look so you can be enchantingly beautiful for any occasion.
e.l.f. Disney Elsa Snow and Ice Glow Eyeshadow – $6.99
e.l.f. Disney Elsa Icing Eye Shadow & Eyeliner Let it Go – $4.99
e.l.f. Disney Elsa Super Glossy Lip Shine – $2.99
e.l.f. Disney Elsa Snow and Ice Icicle Face Palette – $6.99
Which Disney collections from e.l.f. have been your favorites? I also featured the Snow White and Jasmine collections.