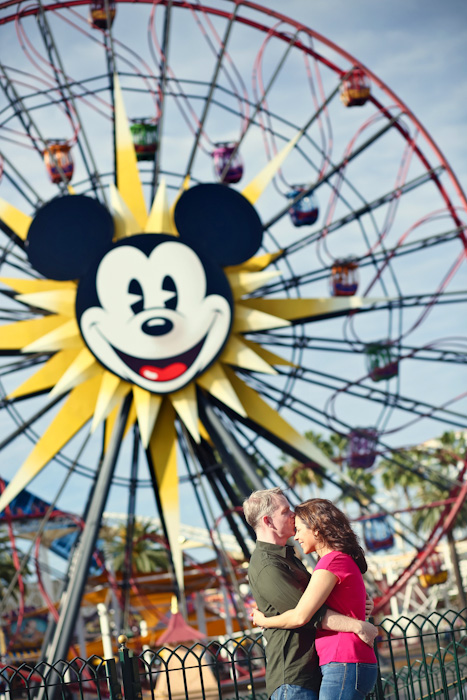 Today I have some really sweet Disneyland engagement photos to share! I don't think I'll ever tire of looking at beautiful engagement photos taken at my favorite place in the world. How fun are the Mad Tea Party teacup pictures? I love how Kim's pink shirt matches the lanterns … do you think that was planned? And holy moly, the clouds in the Sleeping Beauty's Castle pic … you can't plan for that!! Simply stunning.
Amber of Jim Kennedy Photographers tells me Terry proposed to Kim on the stoop of one of the door facades while they were visiting Disney California Adventure, so of course they had to capture a couple pictures at the scene of the happy event. I'm glad they did, because they turned out so cute! Thanks to Amber for sending these my way! Congrats on your upcoming wedding, Kim and Terry!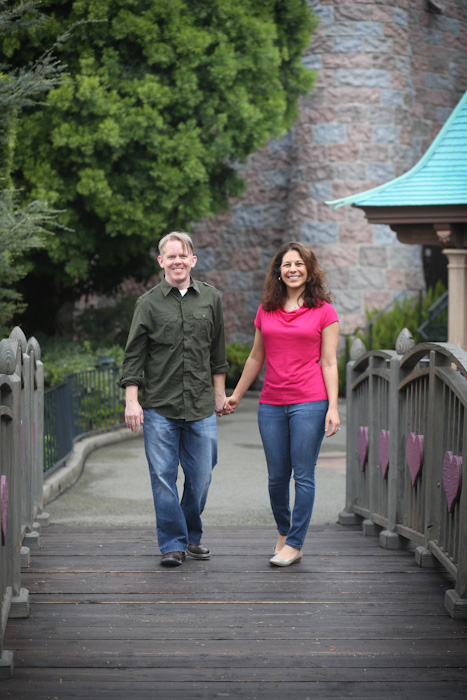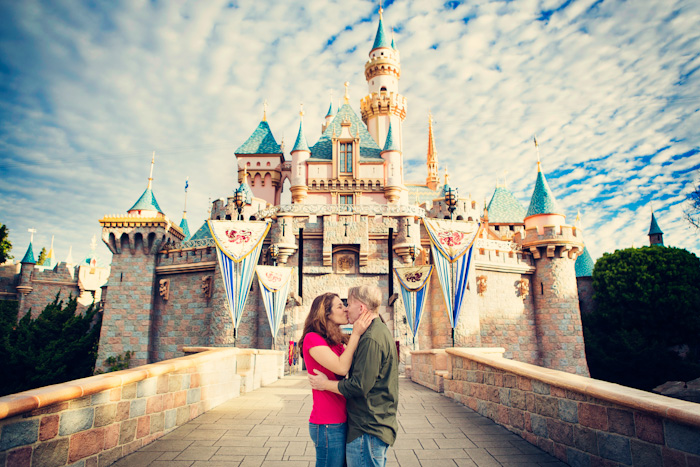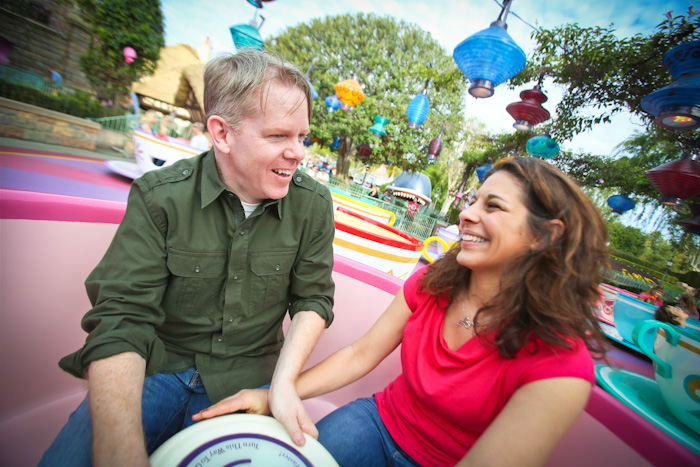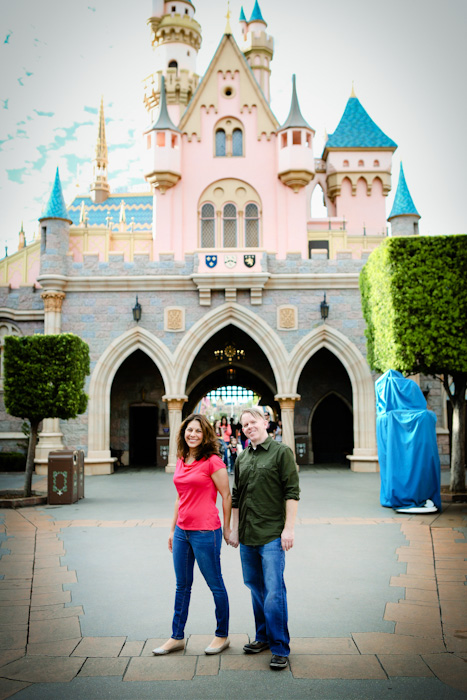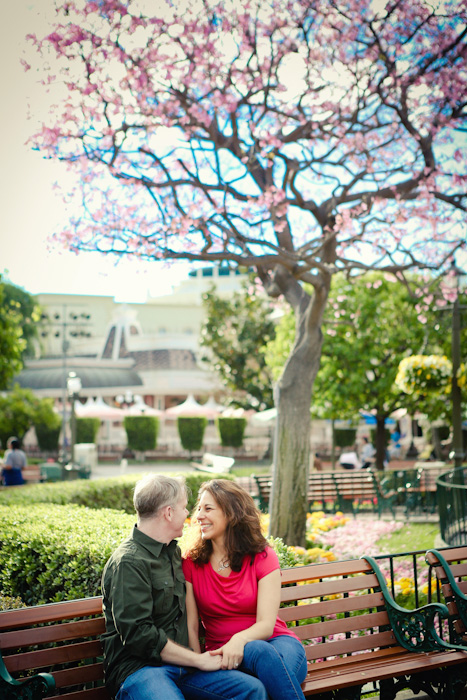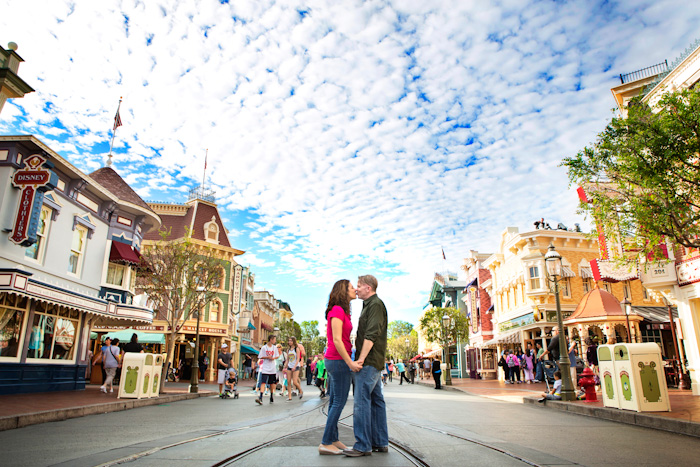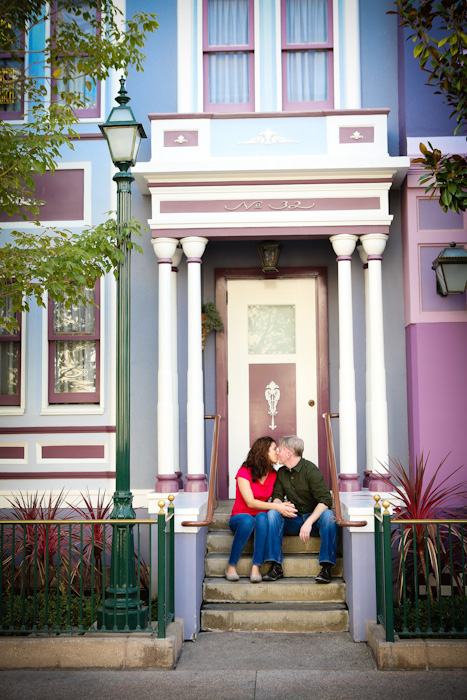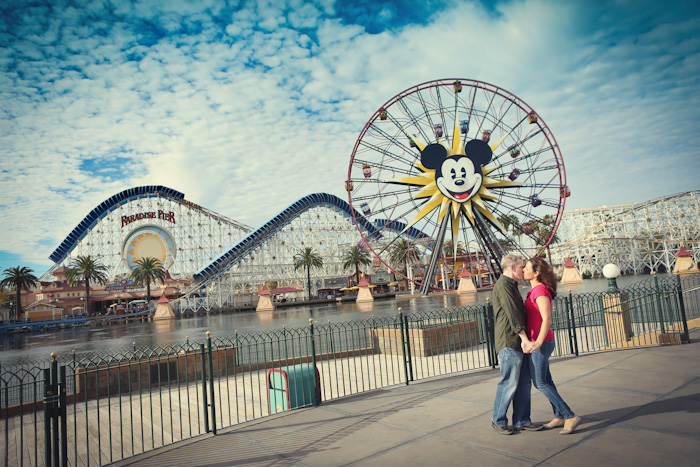 Want to submit your Disney engagement photos? Contact us via our Submissions page!