Or not …
This week I went to Disneyland to check out their popular Easter Egg Hunt (officially called "Egg-stravaganza"). If you're not familiar with the Disneyland Easter Egg Hunt, it's a fun activity where you buy a map and go around the Parks looking for large egg decorations "hidden" in various spots. The map tells you the area of the Park you can find the eggs, but it's up to you to actually spot it. Each egg is painted to look like a character and once you spot it you place the character sticker on its location on the map. Once you complete your map you can redeem it for a prize – a small character egg.
Here are some images from the official Disney Parks Blog:
Prizes:
The egg hunt has been around for a few years but I have never had a chance to experience it.
Well, my unlucky streak continues.
By the time I made it to Disneyland a few days before Easter, all of the maps and prizes were sold out. I tried all three locations – Disneyland, Disney California Adventure, and Downtown Disney. No luck.
But every location offered me a free paper copy of the map and cheerfully offered "You can do the egg hunt just for fun!" Yeah … no, I want my prize. But I'm not one to turn down ANY kind of free offerings at Disney so I took the maps.
Here are a few of the eggs I spotted.
Downtown Disney:
Above La Brea Bakery:
Disneyland Park:
In the window above Baby Care Center:
Next to the rocket at Pizza Port:
Above and to the left side of Bengal BBQ: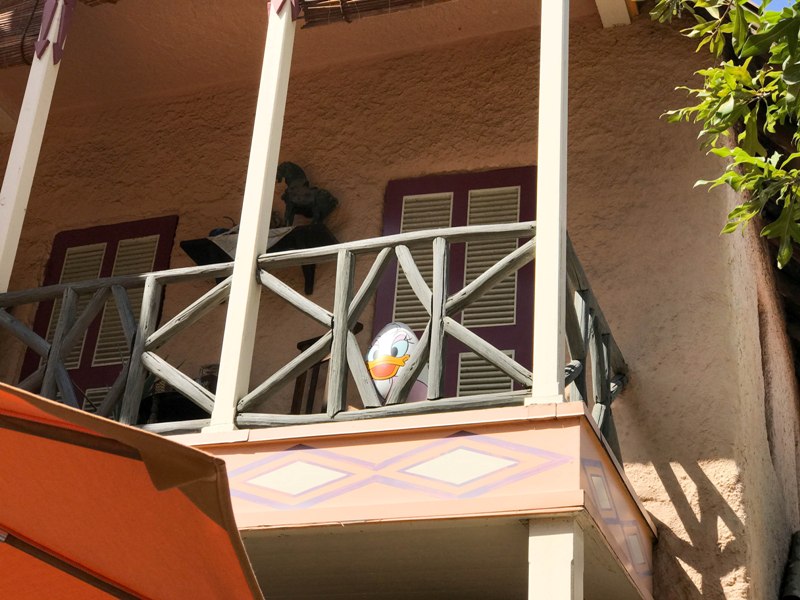 On a balcony in New Orleans Square facing Rivers of America: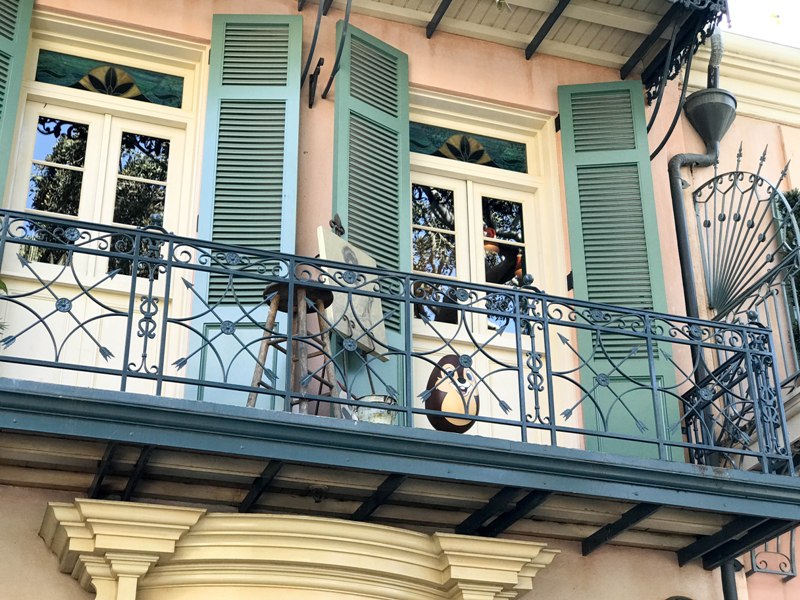 Disney California Adventure:
Corn Dog Castle (this was the easiest one!):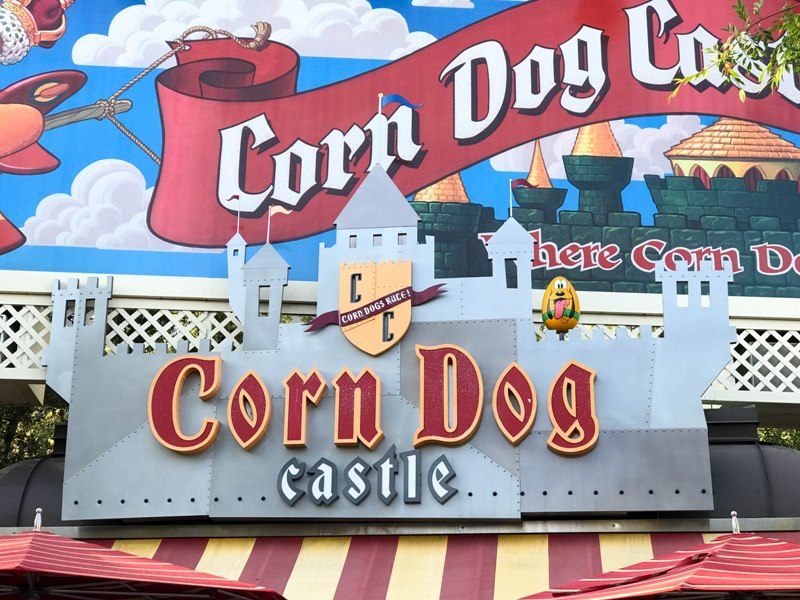 After finding 6 eggs I was exhausted, so I decided to give up on the hunt and get my own prize: A cocktail at Cove Bar. And it turned out to be cheaper than if I had actually purchased three egg hunt maps.
So the lesson learned is, if you get to Disneyland and find out the egg hunt maps are sold out, don't be upset. Just go get a drink. Happy Easter!