Reneé is a BIG Disney fan. Her and her husband Jeremie got married at Disneyland and honeymooned at Walt Disney World. So Reneé couldn't just have a Mickey Mouse themed bridal shower, or a princess themed bridal shower. She had to have a DISNEY themed bridal shower, with touches of magic everywhere! I love all the clever ideas her hosts came up with.
There was Mickey shaped food and pixie dust cookies …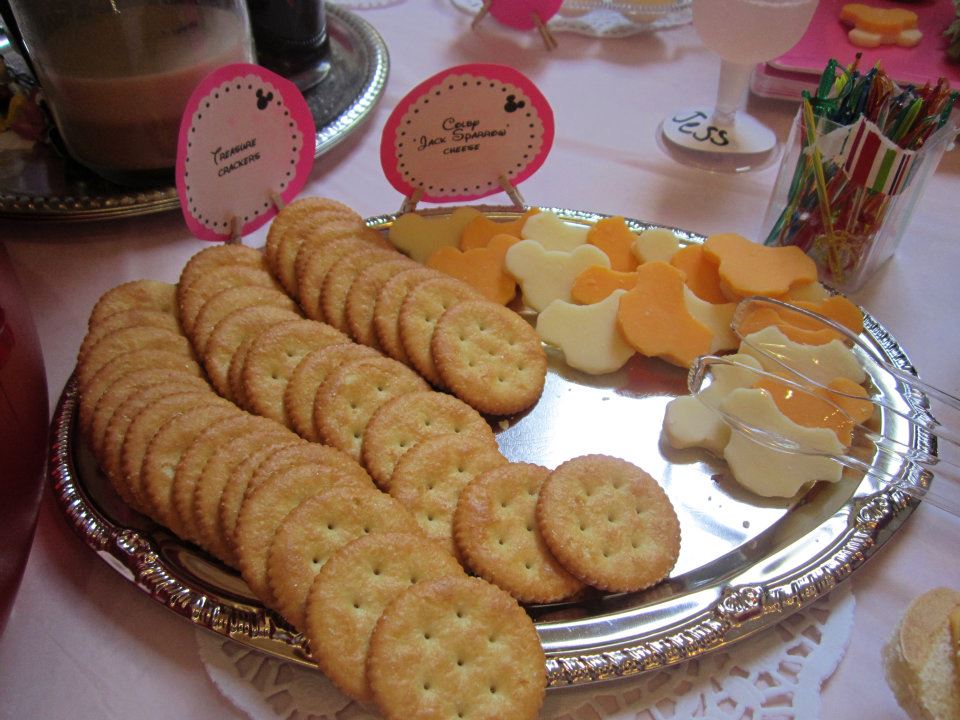 A "Whoooo Are Yoooou?" name tag display…
Prince and Princess themed games …
Mickey prize bags …
And of course, Disney themed gifts!
And what's a bridal shower without cake?
Congrats to Reneé and Jeremie! Thanks for sharing your photos with us.