This post contains affiliate links.
There is a lot of Disney merchandise for adults out there but very few items make me ooooh and ahhhh like this new Disney jewelry collection from Crislu.
The Disney Parks jewelry collection from Crislu features the iconic Mickey shape in gold, silver, and rose gold tones, sparkling with cubic zirconia. Using cubic zirconia makes the collection much, much more affordable than the standard diamond jewelry we've seen from Disney in the past.
And how perfect would these pieces be for a Disney wedding? The "LOVE" ring would be a great right hand ring for the bride, or how about matching Mickey necklaces and earrings for your bridesmaids? Or maybe the first "big girl jewelry" for your flower girl? With price points between $50 and $150, the jewelry is affordable enough for gifts and is a step up from the standard rhinestone jewelry.
The entire collection is available at select stores at Disney Parks and at Disney Store online. I really love this collection and I think I'm going to have to pick up a few pieces. Which item is your favorite?

Rose gold is super on trend right now. Pick up a couple peices to match your iPhone.

Silver is my favorite jewelry tone for weddings. It's flattering for every skin tone and goes with pretty much any dress color.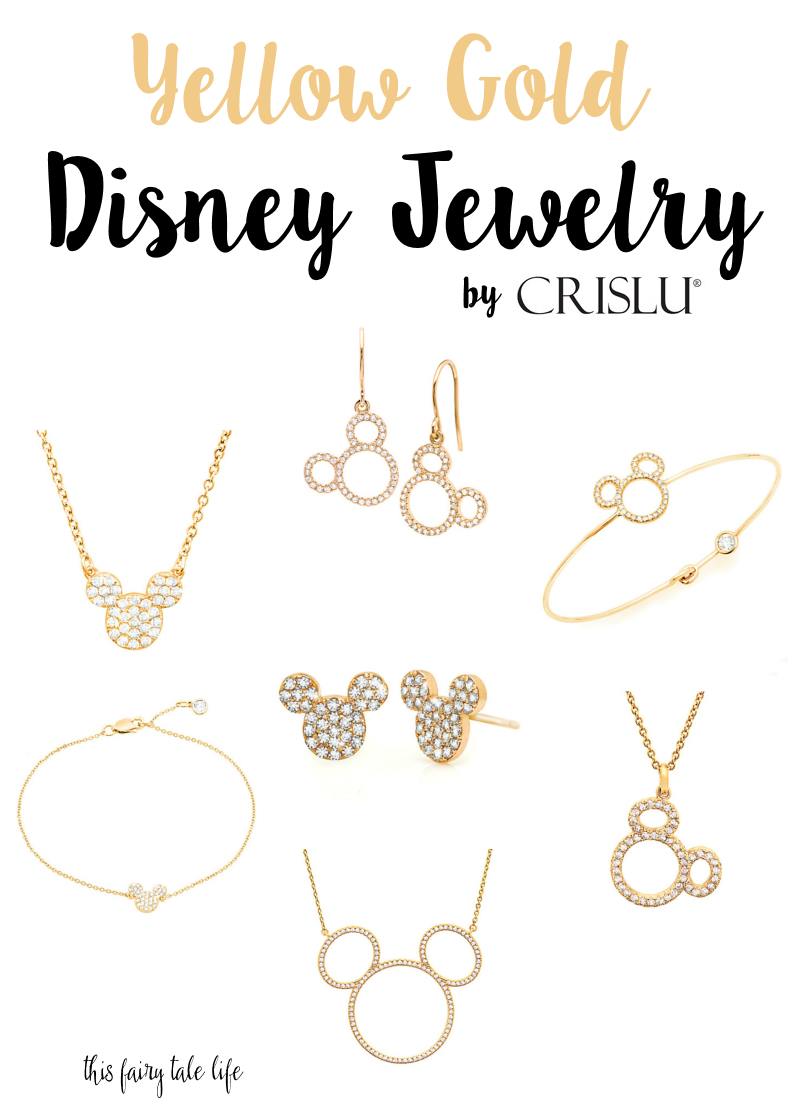 Yellow gold is classic and will never go out of style. Personally I love the yellow gold earrings.