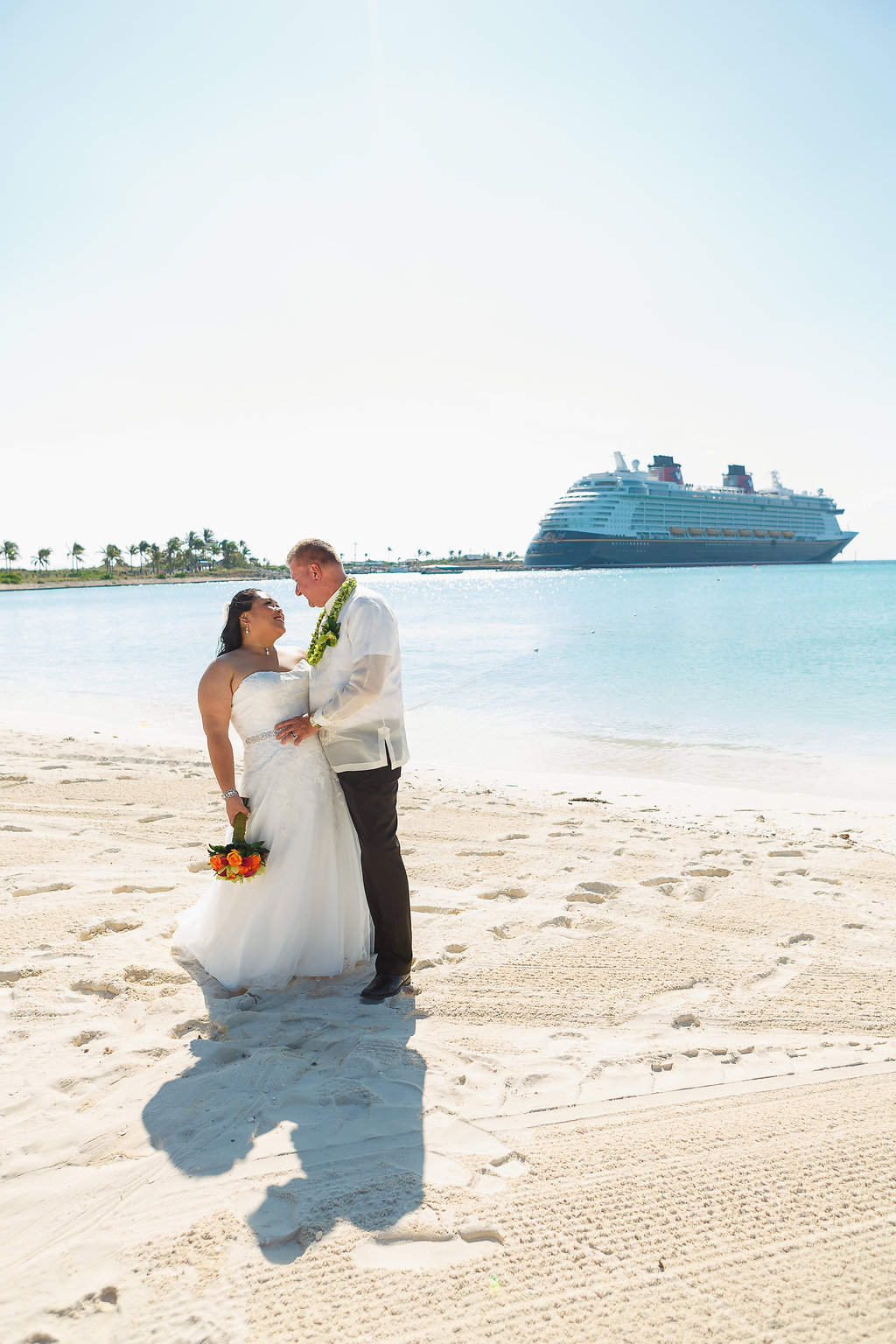 I'm excited to be sharing another Disney Cruise Line wedding with you all! I definitely don't get enough DCL submissions, and the weddings are always soooo beautiful! Jim and Michelle wanted a stress-free, carefree wedding on Castaway Cay and it sounds like their dreams came true. Photographer Jessica Lea was there to capture it all. Read on to see what newlyweds Michelle and Jim have to say about planning their Disney wedding! Congrats to them!
Photographer: Jessica Lea Photography
Disney Groom: Jim Ernst, Virginia
Disney Bride: Michelle Ernst, Virginia
Wedding date: November 17, 2016
Wedding Venues: Castaway Cay and Disney Dream
Total budget: $20,000
Guest count: 16
Why did you choose a Disney wedding?
The fairy tale factor was a big part of our decision to choose a Disney Cruise wedding. The intent was also to have a wedding/honeymoon together and the Disney Cruise provided an over-the-top experience for both pieces. We wanted to let Disney work out the details and we would relax and enjoy the experience, and we were not disappointed in any way.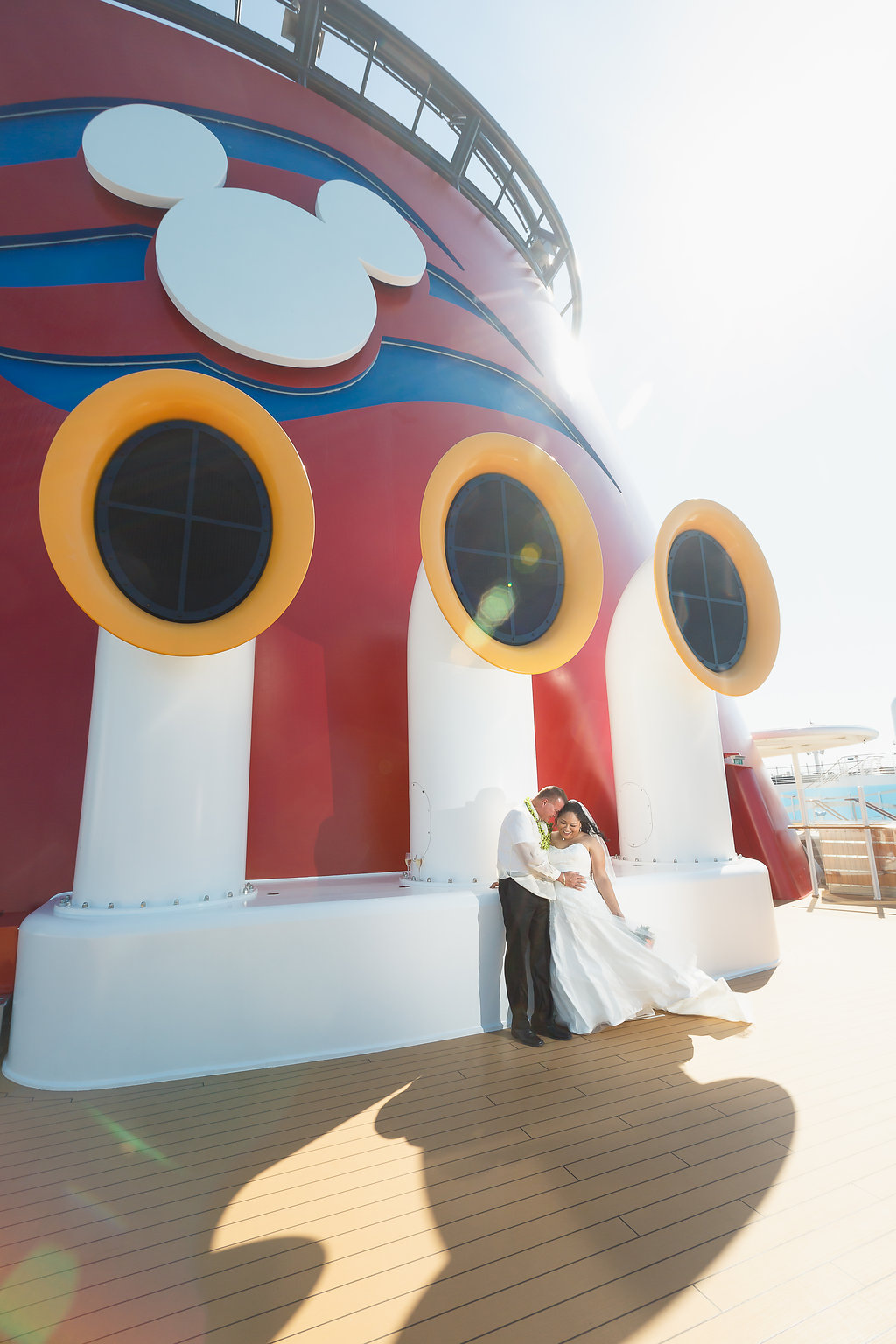 How did your family/friends react to your Disney wedding?
They were excited to go on the cruise with us, and had a wonderful time.
What was your biggest challenge in planning your Disney wedding?
Selecting from the myriad of choices that we were offered by Disney to ensure that we had a one of a kind day.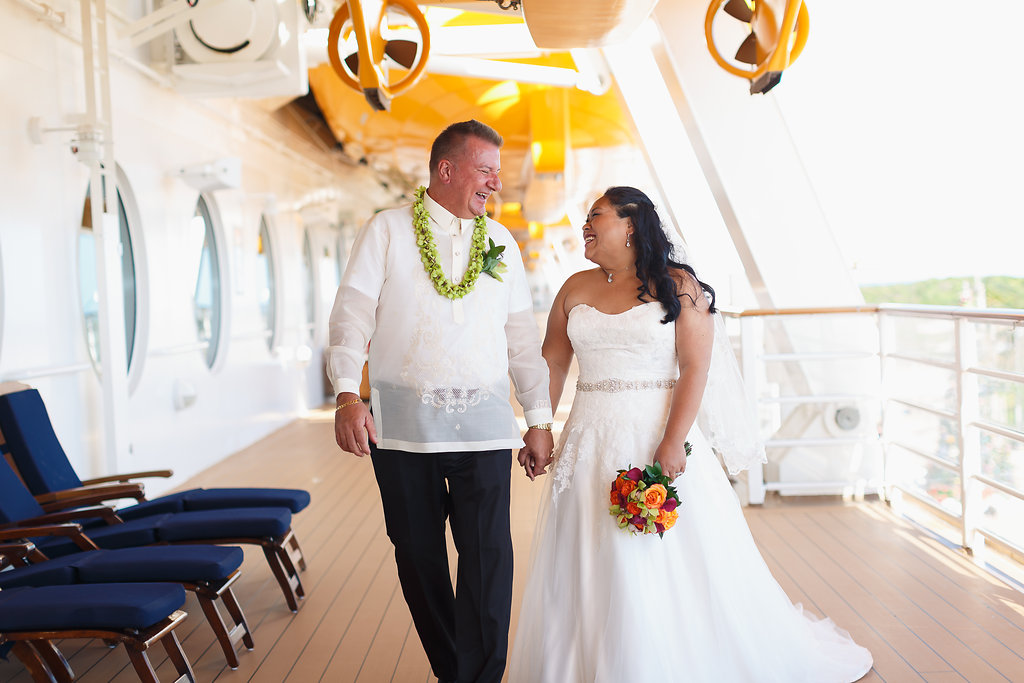 Tell us about your ceremony.
Married on Castaway Cay. Our ceremony was perfect, and the planning by Disney associates was unbelievable. We did not include any character visits, but did include the Disney Dream in many of our photos.
Describe your reception.
Reception was very traditional and was held on board the Dream. Again the Disney associates made it a truly stress free and memorable affair.
What did you splurge on? Where did you save money?
Our splurge was the wedding photographer. We chose to hire a local professional so that we would have more time to spend with her and more pictures to select. Jessica Lea Photography out of Jacksonville did not disappoint and turned out to be the best decision we made. Her professional savvy is extraordinary: adjusting lighting, colors, and positions to get awesome photos. Her personality and adventurous attitude made us immediately comfortable. A splurge but money well spent.
We saved money on transportation to Orlando by taking advantage of various days to fly.
What was your favorite moment of the day?
That cannot be determined! The entire Disney staff made us feel special from the moment we boarded to the time we had to say good-bye. It was a whirlwind day (as most wedding days are), but we were pampered and taken care of the entire time.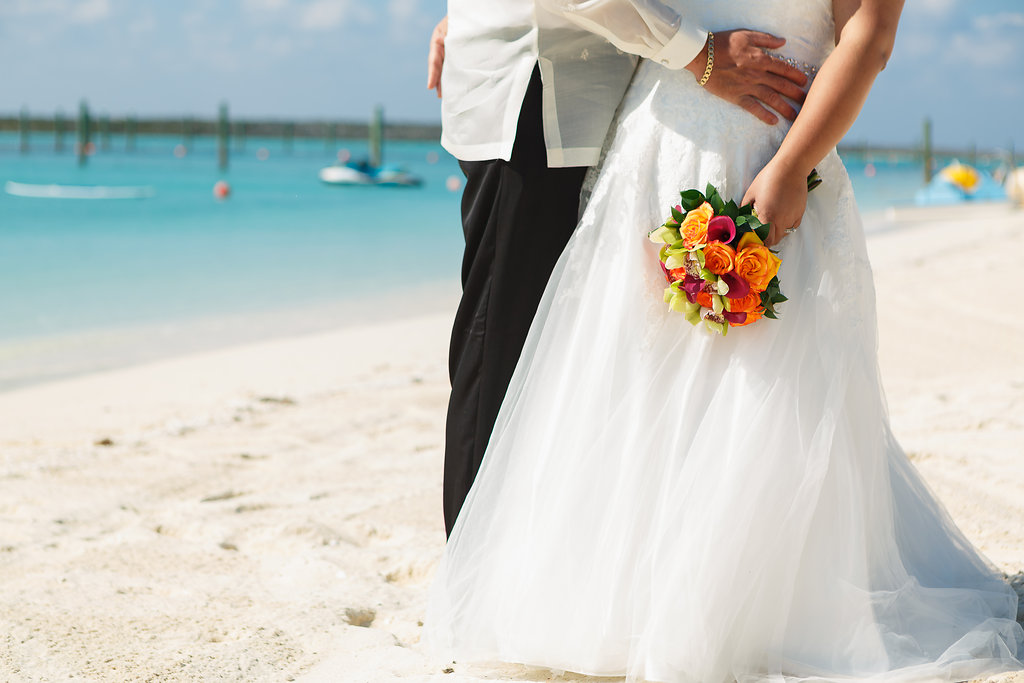 What would you change if you had to do it all over again?
I would book back to back cruises! So much going on that we missed our relaxation day on Castaway, but we will do that experience again soon!!
What advice would you give to couples that have just started planning their Disney wedding?
Trust that when Disney says they will do something they will. We wanted a stress-free experience and they delivered in a degree we could not have imagined. The hard part is putting all the details together that you want (flowers, music, etc) but then sit back and be treated like royalty.