This post contains affiliate links.
Hello! Welcome to my Blogging and Income Report for September 2016! Jeez, these months keep flying by and it's so tough to keep up with these reports. And I have a feeling things aren't going to get much easier for November and December! After a couple great months fueled by the power of Pokemon Go I had a bit of a September slump. I predicted it would happen and even though my numbers have dipped all around, I still had a decent month, all things considered. So let's dive in and take a closer look.
Blogging and Income Report – September 2016
My major goals lately are to start getting my holiday content in order. I managed to clean up all of my past Halloween posts and get them all scheduled into social shares before Halloween. *pats self on back* Now I have to do it for all my Thanksgiving and Christmas posts.
Numbers
So, yeah …. this image makes me weep a little bit but I know ups and downs come with the territory in blogging.

My top referral sources for September are – Google, Pinterest, Direct traffic, Facebook, and old URL traffic.
Other September Happenings
A lot! September is my birthday month and my social calendar was full! It was a crazy month, but so much fun.
Monetizing
Here's what I earned in September 2016. I list the earnings by network, and then state the specific brands/shops in parenthesis. If I didn't make any money through a specific affiliate channel, I will leave it off the list (all those zeros could get depressing)!
(Keep in mind this is just money I'm making through my websites. I also have a few other part time jobs which I am not including here.)
Ad Networks
Google Adsense – $0.06
Media.Net – $38.43
PadSquad – $498.15
Brand Campaigns
Sponsored Tweets (Izea) – $5
Affiliates (some of the links below contain my affiliate code)
Amazon – $48.64
ShopSense – $15.19
Share-a-Sale – $8.31 (Wayfair)
Affiliate Window – $295.56 (Etsy)
Total revenue for September 2016 = $909.34.
– Total revenue the previous month = $1491.05.
– Difference: -$581.71
All good things must come to an end, and it looks like my big Pokemon Go related Etsy surge is winding down. Still, my revenue is on par with the majority of the year so I can't whine too much. Time to figure out what the next big pop culture craze will be!
Things I need to work on:
Christmas, Christmas, Christmas. Time to gear up for Christmas posts and holiday shopping. Trying to turn that negative revenue around!
That's it for now! Thank you for reading. Let me know if you have any questions and I'll try my best to answer! I also would like to know if the information I'm providing is helpful or what else you would want to see/learn from an income report. Let me know how I can help you! Have a great month, everyone!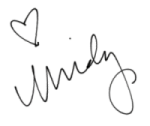 Comments
comments