This post contains affiliate links.
Hello! Welcome to my Blogging and Income Report for October 2016! I'm so proud of myself for getting this up so early in the month! And I figured I'd put it up on Election Day so I can have at least one positive, happy thing in my life today (depending on the outcome tonight … oy!). I'm happy to say I had a decent October after my September slump. I'm not back at my summer numbers but I'm not continuing to decline either, which is something to celebrate in its own right. And with the 4th quarter always being so busy busy busy, I'm proud I got so much done and kept my numbers up. Yay me!
Blogging and Income Report – October 2016
My major goal right now is to get all my Thanksgiving and Christmas content cleaned up and scheduled to share out on social media through November and December. I'm already finished with Thanksgiving and I'm working my way through Christmas. My goal is to get Christmas all completed the week before Thanksgiving. Would you believe I'm already seeing increased traction on my New Years posts? This is life on Pinterest! You have to be a couple months ahead.
Numbers
As you can see my numbers were pretty much even with September. Even with a spike in traffic mid-September, I had some strong days in October which kept things even.
My top referral sources for October are – Google, Pinterest, Direct traffic, Facebook, and old URL traffic. (Same as last month!)
Other October Happenings
I had a lot of fun Disneyland days in October, starting with Gay Days and ending with Choc Walk in the Park. It's always so fun to spend so much time with good friends. I'm very lucky.
Monetizing
Here's what I earned in October 2016. I list the earnings by network, and then state the specific brands/shops in parenthesis. If I didn't make any money through a specific affiliate channel, I will leave it off the list (all those zeros could get depressing)!
(Keep in mind this is just money I'm making through my websites. I also have a few other part time jobs which I am not including here.)
Ad Networks
Google Adsense – $0.04
Media.Net – $2.41
PadSquad – $333.12
Mediavine – $195.61
Ohhhh, see anything new? I joined a new publisher network! I replaced Google Adsense and Media.net ads with ads from Mediavine and my RPM skyrocketed! I'm so happy with the decision to switch. I will also be replacing my Padsquad mobile ads with Mediavine in January (Padsquad requires a 3 month termination notice). I'm a little nervous about how my mobile site will look with the Mediavine ads, but the earnings with Padsquad have been really unpredictable month after month. While I'm happy with the revenue, I would prefer something with a little more stability and predictability, and some of my blogger friends have been happy with Mediavine for a while.
Brand Campaigns
Sponsored Tweets (Izea) – $30
Affiliates (some of the links below contain my affiliate code)
Amazon – $56.82
ShopSense – $11.00
Share-a-Sale – $101.89 (Wayfair, Redbubble)
Affiliate Window – $227.19 (Etsy)
Total revenue for October 2016 = $958.08.
– Total revenue the previous month = $909.34.
– Difference: $48.74
Happy to be back in the black, even if it's not by much! Mediavine saved me this month.
Things I need to work on:
Christmas, Christmas, and more Christmas. Tis the season for gift guides and round ups. Trying to stay on top of my game this year and get everything posted before Thanksgiving and the online shopping crush. Who needs sleep, right? I can sleep in January.
That's it for now! Thank you for reading. Let me know if you have any questions and I'll try my best to answer! I also would like to know if the information I'm providing is helpful or what else you would want to see/learn from an income report. Let me know how I can help you! Have a great month, everyone!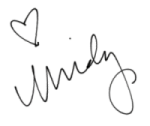 Comments
comments