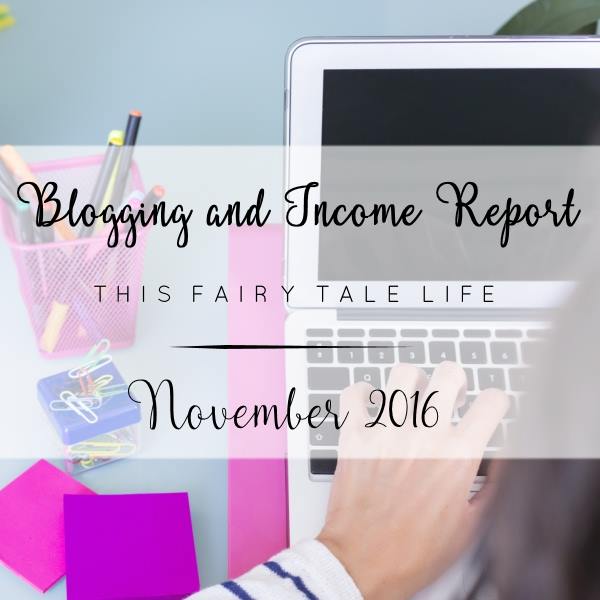 This post contains affiliate links.
Hello! Welcome to my Blogging and Income Report for November 2016! I can't believe how quickly the year has gone by, and here I am writing my last income report of 2016. November was a weird month and I think my traffic reflects that. I was down a bit compared to October, and actually had my lowest traffic month since rebranding …. ouch. But looking on the positive side, I had a great month for income thanks to some Black Friday promotions and bonuses. And after pulling my numbers, I put some major effort into getting my traffic back up for December. I'll go over everything below!
Blogging and Income Report – November 2016
My goals in November where to get all my Christmas links updated and scheduled for social shares, and happy to report I did it! I'm hoping to get a lot of eyeballs on my old Christmas content this year using Edgar. Edgar is a social share tool that I've been using for over a year but haven't really talked about it much. I'll be doing some posts about Edgar in the new year to introduce everyone to the tool and teach you how to use it (the learning curve is STEEP). But basically Edgar is an "evergreen" scheduling tool, and it's amazing. I recently loaded up all my Christmas content and scheduled it all to be shared out on Facebook and Twitter over the next few weeks. After Christmas I can easily go into Edgar and turn the Christmas scheduling off. It's a nifty little program!
Numbers
My numbers fell in November. There was a big drop post-election for a few days, then it went back up, then back down on Thanksgiving (which is not uncommon for bloggers). Then things picked back up during Cyber Week. In hindsight, I wish I had started promoting my holiday stuff earlier in November and perhaps picked up some extra page views.

My top referral sources for November are – Google, Pinterest, Direct traffic, Facebook, and Yahoo(!).
Other November Happenings
I visited Disneyland a few times and even attended my first holiday party. Over Thanksgiving weekend, Tim and I had a staycation by the beach to get some writing done. I mapped out some goals for 2017 and started putting plans into action. It felt good to get away and work with no distractions! (The ocean was pretty to look at but it was too cold and windy all weekend to spend too much time outside.)
Monetizing
Here's what I earned in November 2016. I list the earnings by network, and then state the specific brands/shops in parenthesis. If I didn't make any money through a specific affiliate channel, I will leave it off the list (all those zeros could get depressing)!
(Keep in mind this is just money I'm making through my websites. I also have a few other part time jobs which I am not including here.)
Ad Networks
PadSquad – $333.45
Mediavine – $221.27
Google Adsense – $0.07
Brand Campaigns
Sponsored Tweets (Izea) – $30
Affiliate Incentive/Bonuses – $250
Affiliates (some of the links below contain my affiliate code)
Amazon – $26.54
ShopSense – $10.33
CJ – $5.39 (Walgreens)
Share-a-Sale – $142.08 (Minted, Rent The Runway, Wayfair, Redbubble)
Affiliate Window – $291.41 (Etsy)
Total revenue for November 2016 = $1310.54.
– Total revenue the previous month = $958.08.
– Difference: $352.46
A big increase this month, thanks mostly to some affiliate program bonuses related to Black Friday and Cyber Monday promotions. I'm hoping the actual affiliate revenue itself picks up in December, as it usually does.
Things I need to work on:
Aside from creating more holiday content in December, I am gearing up for 2017. I am in full planning, goal setting, dreaming big mode. It's all very exciting. Can't wait to wrap up 2016 and turn my attention to the new possibilities and opportunities that await me and my blog next year.
That's it for now! Thank you for reading. Let me know if you have any questions and I'll try my best to answer! I also would like to know if the information I'm providing is helpful or what else you would want to see/learn from an income report. Let me know how I can help you! Have a great month, everyone!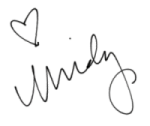 Comments
comments