This post contains affiliate links.
Hello! Welcome to my Blogging and Income Report for March 2017! March was a really great month for me although my report here is delayed due to some issues with hackers and my hosting company. I just needed a little mental break after cleaning up the whole mess so I took a week off from posting new content. I'm happy to say I'm back on track now and ready to move forward! (But, ugh … what a horrible experience … please, make sure you have SEVERAL backups of your websites!!)
Blogging and Income Report – March 2017
In March I continued to focus on writing content for this blog, finishing up a project for Joy Social, and plugging away at Facebook strategies. I got a lot accomplished in March, which is good because my April is totally bonkers crazy.
Numbers
It's easy to have a great month when you're comparing your stats to a month that had three fewer days. But you can see my numbers were consistent all month, and even rose a bit toward the end of the month. I'm very happy with my March traffic!
My top referral sources for March – Google, Pinterest, Direct traffic, Facebook, and Bing.
Other March Happenings
March was a pretty fun month for me. I got to attend the Beauty and the Beast press junket, I saw the musical Finding Neverland, and I ate my way through Food & Wine Festival at DCA.
Monetizing
Here's what I earned in March 2017. I list the earnings by network, and then state the specific brands/shops in parenthesis. If I didn't make any money through a specific affiliate channel, I will leave it off the list (all those zeros could get depressing)!
(Keep in mind this is just money I'm making through my websites. I also have a few other part time jobs which I am not including here.)
Ad Networks
Mediavine – $615.10 (desktop and mobile ads)
Google Adsense – $2.27
Brand Campaigns
Sponsored Content – $189.20
Affiliate Network bonuses – $50.00
Affiliates (some of the links below contain my affiliate code)
Amazon – $93.64
ShopSense – $6.74
Share-a-Sale – $53.83 (Wayfair, Redbubble, TeePublic)
Awin – $203.02 (Etsy)
Total revenue for March 2017 = $1213.80.
– Total revenue the previous month = $960.09.
– Difference: $253.71
Woohoo, I had a really great month of revenue! My Mediavine ads are starting to pick up, and I worked extra hard on making some Amazon sales this month. And having some sponsored content and affiliate bonuses didn't hurt.
Things I need to work on:
I'm giving myself a little bit of a break in April, due to the hosting nightmare I experienced at the top of the month and also because my in-laws are visiting and then we leave for Walt Disney World … so excited! Not much time for "extras" this month; just working on maintaining my regular posting schedule while I'm on vacation.
That's it for now! Thank you for reading. Let me know if you have any questions and I'll try my best to answer! I also would like to know if the information I'm providing is helpful or what else you would want to see/learn from an income report. Let me know how I can help you! Have a great month, everyone!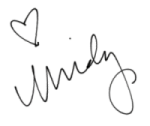 Comments
comments