This post contains affiliate links.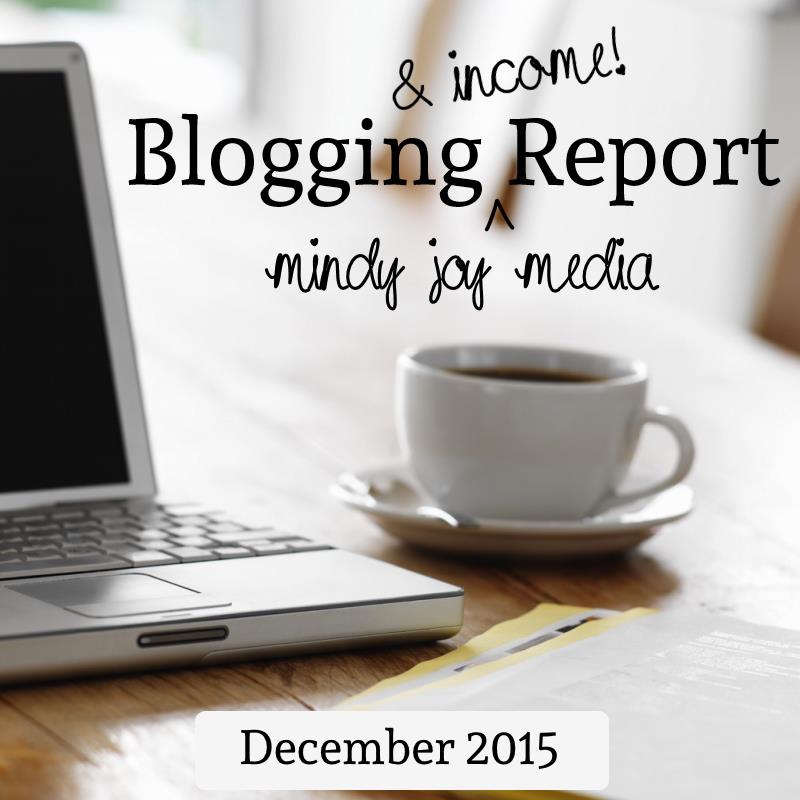 Hello! Welcome to my Blogging and Income Report for December 2015, and also my annual review! This is exciting since it's my first full year of tracking my income, and it's fun to finally analyze those results. (If you want to see last year's blogging report, click here.) I hope the information shared here helps you with your own blogs and business. I feel bad that this report is coming so late in the month, but January was super crazy for me! With speaking at Affiliate Summit, then going to Disney for the Star Wars 10k, and also continuing to work on my site rebrand, I felt wiped out for most of the month. But things are finally calming down and there's an end in sight to the rebranding, and I couldn't be more excited for the changes ahead! But for now, I'm taking a few moments to look back at December's numbers and 2015 overall. It was an interesting year, jam-packed with adventures, and even though it wasn't perfect I can say I had a great 2015, both personally and professionally.
Blogging and Income Report – December 2015
Starting with my goals from the previous month. I didn't really set any specific goals for December, since it's always a crazy month! All my downtime in December (and there wasn't much) was spent focusing on my rebranding, which is coming along slowly. Other than that, I focused on a couple sponsored opportunities and creating some gift guides for the holidays. Overall I had a great December.
Numbers
December is historically a slow time for blogs, and while I wish I could say I ended the year on a high note, I was down across the board. But, it actually wasn't by much, only 5% down when compared to November. The beginning of the month was strong for me and I made a big effort to get a lot of posts done, so really I have no complaints here.

My referral sources for December – Pinterest, Direct traffic, Google, Facebook, and Bing (!)
Another month in decline for IBD, although I wasn't expecting to blow December out of the water. Interestingly enough, I had a big boost in traffic towards the end of December when I had a couple images go nutty on Pinterest. If it weren't for this little rebound, it would have been a seriously dreadful month.
My referral sources for December were Pinterest, Google, Direct traffic, and Feedburner/Pinterest, and Facebook.
2015 in Review
2015 marks the second year I've been doing these blogging reports, and the results have been really fascinating. I'm so glad I decided to do this, and making it public has kept me accountable and has forced me to really pay attention to my numbers. I think deciding to do these monthly reports has been one of the smartest business decisions I've ever made.
With 2014 being a crazy year of growth, with my sites growing around 200% and 400% over 2013 numbers, 2015 brought a lot of growing pains, tough decisions, and hard lessons. While perhaps it was unrealistic to expect such dramatic growth year over year, I do have to say I'm feeling disappointed with my sites' stats for 2015.
Budget Fairy Tale saw modest growth in 2015, rising over last year's numbers by 60%. That's really not too bad and while I've been pretty down on myself about traffic recently, looking at the big picture always puts things in a different perspective. My traffic was up month over month compared to the year before, and while I'd love for it to be a little higher, it is what it is, and I'll learn from it for the upcoming year.

Inspired By Dis suffered a more dramatic change, going from over 400% growth to only 50%. I know that's kind of a silly statement … boo hoo, my traffic only grew by 50%. I'm pleased to have positive growth but I was hoping for at least 100% over last year. It is interesting how the lines criss-cross towards the end of the year. My traffic really started to explode in July 2014, and started to tank in July 2015, and I think I know what's to blame … Frozen. In 2014 I wrote a few posts with Frozen as the topic: Frozen birthday party, Frozen movie hidden gems, and Frozen printables. Frozen, Frozen, Frozen. The Frozen craze was strong last year, but calmed down considerably this year, and this reflected in my stats. I used to get a ton of traffic to these three posts via Pinterest, and now this traffic has been cut in half when comparing the end of 2014 to the end of 2015. Oh, Frozen, why have you forsaken me?!?

So what's the lesson here? Trends come and go but good content is forever. Even with the slowdown in Frozen traffic, my blog still came out ahead thanks to me simply churning out post after post, week after week, month after month.
Other December Happenings
December went by in a blur. Even though I didn't travel anywhere this holiday season, there is always a flurry of activity. I attended a few industry parties, my husband's work party, spent time with family and friends, visited Disneyland, and continued to work on my rebranding. All while juggling blog posts and other work. Whew!
Monetizing
Here's what I earned in December. I list the earnings by network, and then state the specific brands/shops in parenthesis. If I didn't make any money through a specific affiliate channel, I will leave it off the list (all those zeros could get depressing)!
(Keep in mind this is just money I'm making through my websites. I also have a few other part time jobs which I am not including here.)
Ad Networks
Google Adsense – $50.01
Media.net – $5.62
PadSquad – $150.52
Brand Campaigns
Sponsored Content – $230
Affiliates (some of the links below contain my affiliate code)
Amazon – $71.03
ShopSense – $1.55
Commission Junction – $1.14 (Disney Store)
Share-a-Sale – $149.69 (Shutterfly, RedBubble, Minted, StudioPress)
Skimlinks – $1.26
Affiliate Window – $57.06 (Etsy)
Scoutmob – $0.30
Total revenue for December 2015 = $730.18.
– Total revenue the previous month = $927.22.
– Difference: -$197.04
That's enough to buy about 183 Disneyland churros! (Because I'm motivated by food, y'all.)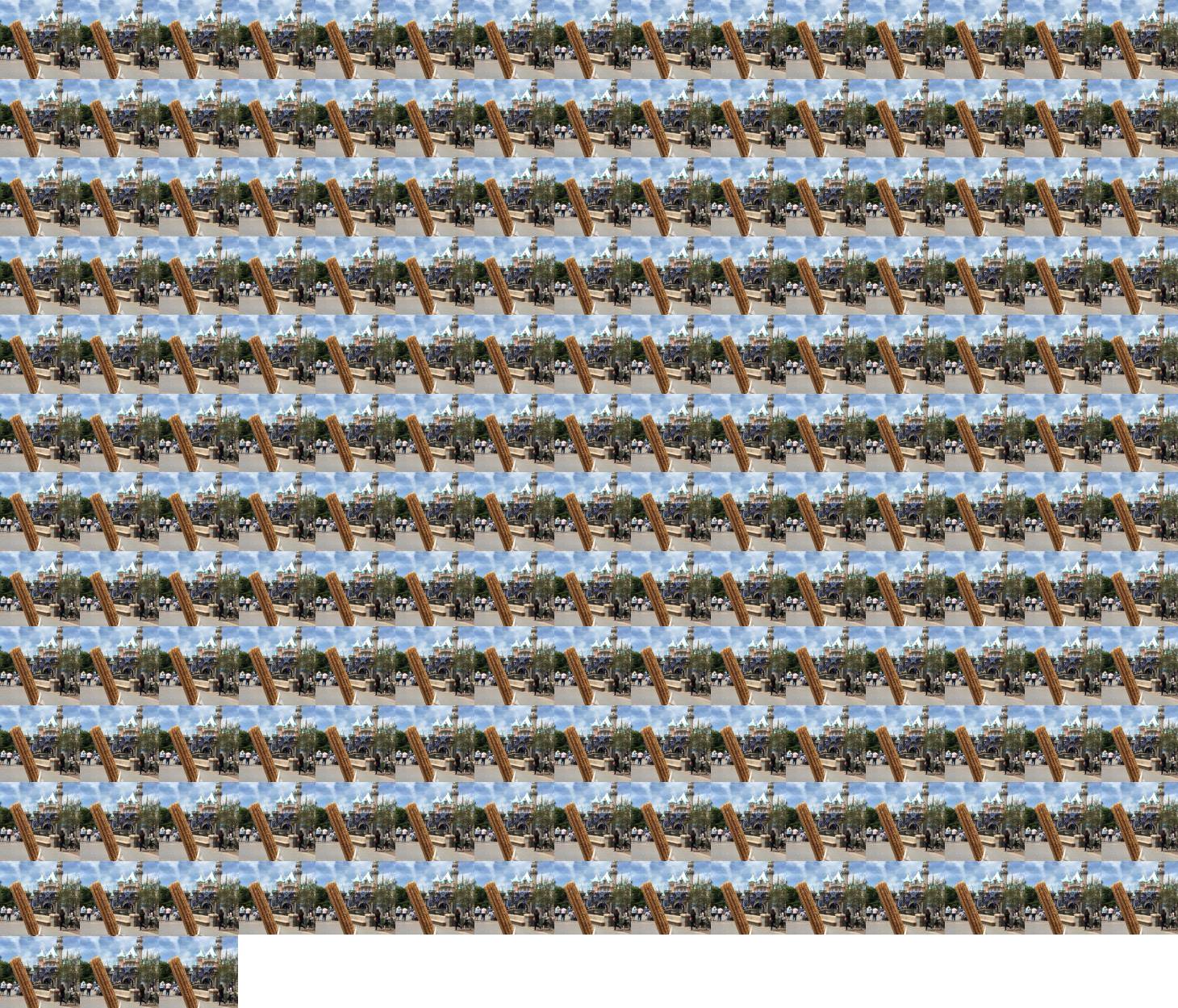 I had a really strong November thanks to brand campaigns and I'm happy I didn't fall too much in December. All things considered, November and December *should* be my strongest month for affiliate sales, thanks to the holiday shopping. I really focused my efforts on sharing affiliate links this year and I'm pleased with the results.
2015 Income in Review
This was my first year doing an income report, which is nice because I don't have anything to compare the number to, except for my own private information. That being said, I saw a massive increase in blog revenue this year and it feels really good. Everything is relative, so the number might seem big or small to any given person who is reading this right now, but I am proud of it. All my life I've worked for someone else, and now I can look at this number and think, "I did this all by myself. I created this out of nothing." Anyone who ethically earns revenue from their blogs should be extremely proud of the numbers they see, no matter how many figures it is.
That being said, my blog revenue for 2015 was: $7,441.85
January: $178.44
February: $465.20
March: $720.36
April: $769.83
May: $647.76
June: $603.11
July: $456.59
August: $366.31
September: $1248.07
October: $328.78
November: $927.22
December: $730.18
I fell short of my silent goal of reaching $10,000 this year, but when compared to what I earned through my blogs in 2014 I'm still thrilled with the number. I'm on the right trajectory, and I'm confident that with my rebranding and some of the new affiliate strategies I've tried in the last couple of months, I'm going to go way beyond $10,000 in 2016!
Things I need to work on:
I'm still working on my new website, which will hopefully be ready to launch in early February. Once the site actually switches URLs, there will be a LOT of clean-up to do on older posts, to make sure everything about my branding matches. It's going to be a big job and I'm not looking forward to it … but I know it will pay off in the long run. And blogging is all about the long run.
That's it for now! Thank you for reading. Let me know if you have any questions and I'll try my best to answer! I also would like to know if the information I'm providing is helpful or what else you would want to see/learn from an income report. Let me know how I can help you! Have a great month (and year), everyone!
Comments
comments