This post contains affiliate links.
Hello! Welcome to my Blogging and Income Report for August 2016! I'm putting this report up a bit late in the month because September has been totally CRAZY PANTS. But I'm happy to say that last month is now officially my Best Month Ever, stealing the title from July. What a summer it has been! I'm overwhelmed but happy.
Blogging and Income Report – August 2016
In August I launched a new email list opt-in, a free PDF titled "25 Ways to Bring Disneyland to You!" If you're not signed up for my weekly email list, you can sign up here and get a link to the free PDF, as well as my previous freebie, "10 Things You Should Know About Your Disneyland Wedding Before Signing the Contract."
Numbers
I had a great July and an even better August! Still coming soooooooo close to my 100,000 page views goal! It's frustrating to miss it by such a small amount but it motivates me to work even harder.
My top referral sources for August are – Google, Pinterest, Direct traffic, Facebook, and old URL traffic.
Other August Happenings
August was very eventful for me! I attended a bunch of events including: Blogher HP party, PETE'S DRAGON movie premiere, Disney Social Media Moms event, and Los Angeles Bridal Market. It has been a very fun summer!
Monetizing
Here's what I earned in August 2016. I list the earnings by network, and then state the specific brands/shops in parenthesis. If I didn't make any money through a specific affiliate channel, I will leave it off the list (all those zeros could get depressing)!
(Keep in mind this is just money I'm making through my websites. I also have a few other part time jobs which I am not including here.)
Ad Networks
Google Adsense – $0.04
Media.Net – $28.70
PadSquad – $553.45
Okay, so I swapped all my Adsense ads for Media.net ads in August and I earned about half what I was making with Adsense. This is only about $30 but still, every dollar adds up. I'm in the process of switching to a new ad network I just heard about, so stay tuned.
Brand Campaigns
Sponsored Content – $0
Sponsored Tweets (Izea) – $0
It was a very slow month for sponsored content, to say the least.
Affiliates (some of the links below contain my affiliate code)
Amazon – $89.49
ShopSense – $15.49
Share-a-Sale – $53.27 (Wayfair)
Affiliate Window – $750.61 (Etsy)
Total revenue for August 2016 = $1491.05.
– Total revenue the previous month = $1436.31.
– Difference: $54.74
After last month's Best Month Ever, I'm shocked I topped that number WITHOUT any sponsored content. I kicked booty with Etsy this month. It's looking like the bubble will burst in September but I'm thrilled with how the last couple of months have gone. It's motivating me to do more with affiliate links.
Things I need to work on:
What I really need to work on is getting my Blogging and Income Reports completed earlier in the month … September is now almost over and it was a wildly busy month. I need to get my holiday content in order and pick up the slack with my posting backlog!
That's it for now! Thank you for reading. Let me know if you have any questions and I'll try my best to answer! I also would like to know if the information I'm providing is helpful or what else you would want to see/learn from an income report. Let me know how I can help you! Have a great month, everyone!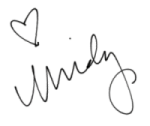 Comments
comments