This post contains affiliate links, which means I may earn a commission if you make a purchase.
Every now and then, someone tells me I should consider selling my DIY Mickey ears on Etsy.
The truth is, I really love doing DIY projects and providing step-by-step instructions so people can make them themselves, because there's such a sense of pride in making something yourself and being creative. But the other reason I don't sell my ears on Etsy is because there's already a gazillioooooooooon shops selling handmade Mickey ears! And the majority of them look way better than anything I make!
I totally understand the appeal of buying a pair of pre-made, custom ears from a professional. I've rounded up just a few of my favorite ear shops, which all have decent prices and great reviews.
Honestly, when I came up with the idea for this post I thought it would take me so long to come up with 101 quality ears to share, but it took me no time at all! So many clever ideas out there … you are bound to find your perfect custom ears!
Disclaimer: Availability is subject to change at any time. Shop owners may be able to create custom ears for you; please be kind when inquiring. Thank you!
Shop Handmade Mickey Ears on Etsy!
1. Polka Dot Minnie Ears from Ulous
2. Aulani Inspired Mickey Ears from Ulous
3. Christmas Minnie Ears from Ulous
4. Pink Princess Minnie Ears from Ulous
5. Rose Gold Bow Minnie Ears from Ulous (Shown above)
6. Faces of Mickey Mouse Ears from TheseLittleBeauties
7. Happy Birthday mouse Ears from TheseLittleBeauties
8. Flower Minnie Ears from TheseLittleBeauties
9. Pink Sequin Minnie Ears from TheseLittleBeauties (Shown above)
10. Christmas Sweater Mouse Ears from TheseLittleBeauties
11. Pineapple Ears from PixieDustPretties
12. Pizza Ears from PixieDustPretties
13. Starbucks Ears from PixieDustPretties
14. Minnie Wine Ears from PixieDustPretties (Shown above)
15. Premium Mickey Bar Ears from PixieDustPretties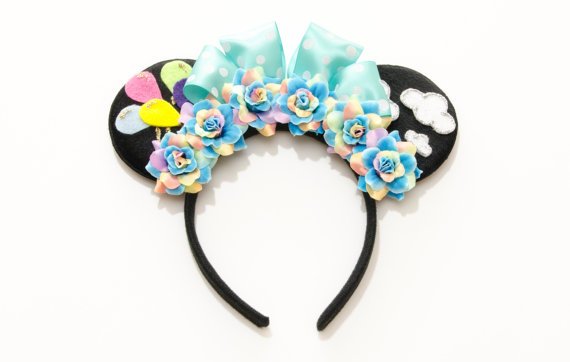 16. Chip and Dale Disney Ears Headband from LUVKittyKatrina
17. UP Disney Ears Headband from LUVKittyKatrina (Shown above)
18. World of Color Disney Ears Headband from LUVKittyKatrina
19. Happy Birthday Disney Ears Headband from LUVKittyKatrina
20. Pinocchio Disney Ears Headband from LUVKittyKatrina
21. Flo's V8 Cafe Ears from ToNeverNeverland
22. Lollipop Mickey Ears from ToNeverNeverland (Shown above)
23. Maleficent Mickey Ears from ToNeverNeverland
24. Little Mermaid Mickey Ears from ToNeverNeverland
25. Peter Pan Ears from ToNeverNeverland
26. Country Bridal Mickey Ears from naiakreations
27. Boho Mickey Ears from naiakreations (Shown above)
28. Pom Pom Mickey Ears from naiakreations
29. Disney Floral Headband from naiakreations
30. Brave Mickey Ears from naiakreations
31. Festival Floral Wire Ears from soulfullycali (Shown above)
32. 3d Interchanging Bow Ears from soulfullycali
33. Lost Princess Interchangeable Ears from soulfullycali
34. Dark Side Interchangeable Ears from soulfullycali
35. Adventureland Inspired Interchanging Ears from soulfullycali
36. Snow White Poison Apple Ears from EarsByShiny (Shown above)
37. Tower of Terror Hollywood Tower Hotel Mouse Ears from EarsByShiny
38. Pandora Avatar Pongu Pongu Disney Inspired Mouse Ears from EarsByShiny
39. Tie Dye Mouse Ears from EarsByShiny
40. Guardians of the Galaxy Baby Groot Mouse Ears from EarsByShiny
41. Red Cup Minnie Ears from OhToodlesEars (Shown above)
42. Traditional Hot Pink and White Polka Dot Mouse Ears from OhToodlesEars
43. Royal Mickey Ears from OhToodlesEars
44. Chef Mickey inspired Mouse Ears from OhToodlesEars
45. Tower of Terror inspired Mouse Ears from OhToodlesEars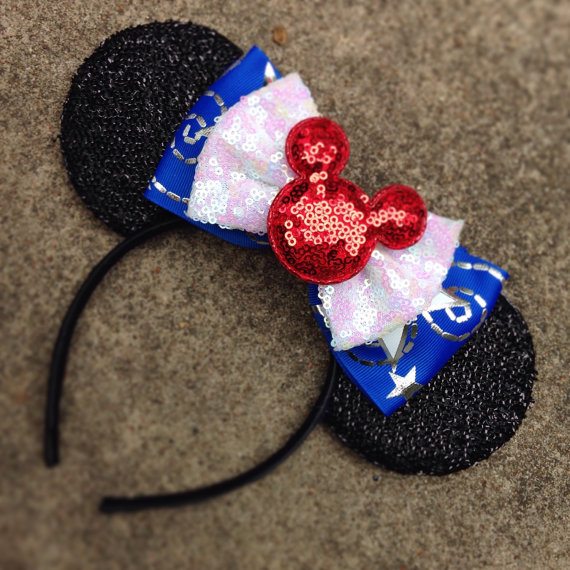 46. Patriotic firework Mouse Ears from OhToodlesEars (Shown above)
47. Candy Corn inspired Ears from OhToodlesEars
48. Stitch inspired Mouse Ears from OhToodlesEars
49. Minnie Bow Ears from OhToodlesEars
50. Happy New Year Mouse Ears from OhToodlesEars
51. White Rose Minnie Ears from CrazyBeautifulCreati
52. Red Rose Minnie Ears from CrazyBeautifulCreati
53. Ariel Minnie Ears from CrazyBeautifulCreati (Shown above)
54. Mommy and Me set of Pink Rose ears from CrazyBeautifulCreati
55. Anjewle Diamond Minnie Ears from CrazyBeautifulCreati
56. Twinkle White Sequin Mouse Ears from ShopHouseofMouse (Shown above)
57. Unicorn Print Ears from ShopHouseofMouse
58. Fun Flamingo Mouse Ears from ShopHouseofMouse
59. Denim + Patch Mouse Ears from ShopHouseofMouse
60. Bright Daisy Mouse Ears from ShopHouseofMouse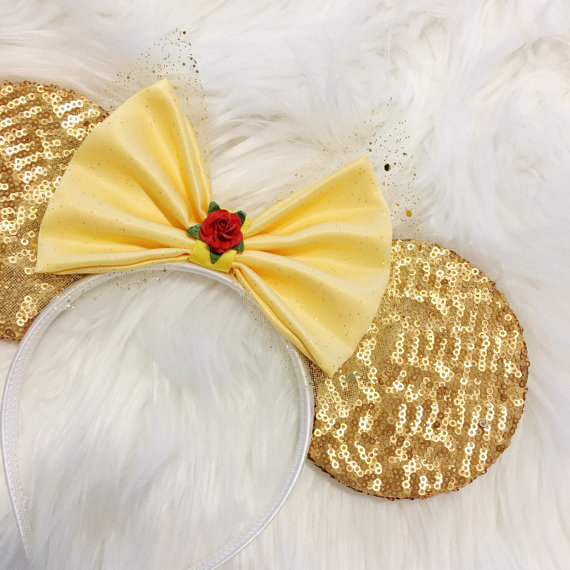 61. Belle Inspired Sequin Mouse Ears from ShopHouseofMouse (Shown above)
62. Holographic Velvet Mouse Ears from ShopHouseofMouse
63. Mickey Balloons Mouse Ears from ShopHouseofMouse
64. Vintage Movie Poster Mouse Ears from ShopHouseofMouse
65. Donut Mouse Ears from ShopHouseofMouse
66. Rose Mouse Ears from MistysMouseEars
67. Queen of Hearts Inspired Mouse Ears from MistysMouseEars (Shown above)
68. Snow White Inspired Mouse Ears from MistysMouseEars
69. Merida Inspired Mouse Ears from MistysMouseEars
70. Maleficent Inspired Mouse Ears from MistysMouseEars
71. Rose Gold Sequin Mouse Ears from WisheryEarMakers
72. Beauty and the Beast Stained Glass Mouse Ears from WisheryEarMakers
73. Elena of Avalor Mouse Ears from WisheryEarMakers
74. Ariel Mouse Ears from WisheryEarMakers
75. Purple Sequin Mouse Ears from WisheryEarMakers (Shown above)
76. Loki Mouse Ears from TheAvengears (Shown above)
77. Bing Bong Mouse Ears from TheAvengears
78. Captain America Mouse Ears from TheAvengears
79. Darth Vader Mouse Ears from TheAvengears
80. Yoda Mouse Ears from TheAvengears
81. Jolly Gingerbread Ears from TheAnchoredEar
82. Merry Force Be With You from TheAnchoredEar
83. Lavish Lace Mouse Ears from TheAnchoredEar (Shown above)
84. Woody's Roundup Mouse Ears from TheAnchoredEar
85. Minnie Mouse Ears from TheAnchoredEar
86. Mickey Mouse Ears from Earsrpoppin
87. Queen of Hearts Mouse Ears from Earsrpoppin
88. Mermaid Mouse Ears from Earsrpoppin
89. Patriotic Confetti Mouse Ears from Earsrpoppin
90. Mary Poppins Mouse Ears from Earsrpoppin (Shown above)
91. Ballerina Mouse Ears from EnchantedDust
92. Warm Minnie Beanie from EnchantedDust (Shown above)
93. Deluxe Gold or Silver Diamond Queen Minnie Mouse Ears from EnchantedDust
94. Batman Inspired Mouse Ears from EnchantedDust
95. Licensed NFL Bow Mouse Ears from EnchantedDust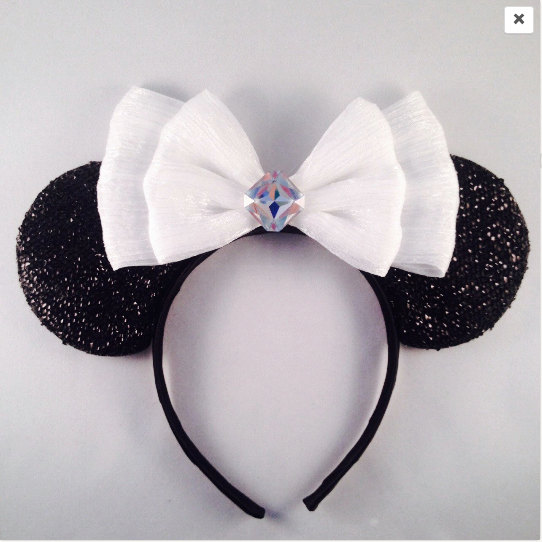 96. Sparkly Mickey Mouse Ears from EnchantedDust
97. Classic Minnie Mouse Ears from Enchanted Dust
98. Pink Princess Minnie Ears from Enchanted Dust
99. Elegant and Simple Black Sparkly Minnie Ears with White Bow from Enchanted Dust (Shown above)
100. Simple Elegant black Felt Minnie Mouse Ears from Enchanted Dust
101. Classic Minnie Mouse Ears with Golden Bow from Enchanted Dust